Add a header to begin generating the table of contents
Airbnb rules in Canada
Airbnb rules in Canada are highly local in nature, varying from one location to the next. Since Airbnb's establishment in 2008, renting out holiday homes to short-term guests has become a popular option to generate money. Purchasing a rental property and renting it out on Airbnb is another popular real estate investment method.
While certain Airbnb rules in Canada appear to be logical choices for investing in short-term rental properties, they may have legal concerns. It could even enact harsh rules that make running an Airbnb business nearly impossible. Short-term rental regulations have been imposed in different cities across Canada in an effort to slow Airbnb's fast expansion.
Furthermore, Airbnb as a platform does not provide legal advice aimed primarily at assisting real estate investors in determining where Airbnb is lawful for them and where it is not. So, we've come to talk about the Airbnb rules in Canada.

Ottawa
Airbnb rules in Ottawa. The government adopted a new bylaw governing policy. It states anybody seeking to host a unit on Airbnb would require permission from the city. They must follow a tougher set of standards.
To rent out their property under the new bylaw, hosts must first get a $110 host permit from the city. The operator's house must also be his or her primary abode.
A short-term rental is a residence that is on rent for short-term stays in its entirety or in part, according to the bylaw.
Short-term rental licenses are available to corporations. Permits for certain properties are not issued if a condo corporation, landlord, or social housing provider had filed an objection with the city.
If By-law and Regulatory Services require it, short-term rental hosts respond to nuisances that arise during the rental period. To help minimize nuisance during the rental time, hosts must convey applicable restrictions and occupancy limitations to their guests.
Violators, both visitors, and hosts might face fines of up to $100,000 for each offense, and operators' permits can be revoked.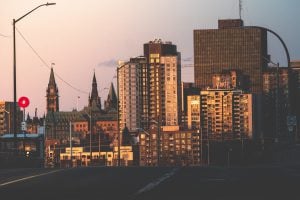 Vancouver
Airbnb rules in Vancouver. All short-term rental operators must have a business license and disclose their license number in all online postings and advertisements. 
The rules for vacation rentals in Vancouver are as follows.
Permitted:
Only operates from your major residence – the home where you live, as an owner or renter, and use for bills, identification, taxes, and insurance. 

Secondary homes or basement suites if the operator lives there full-time and it is their principal residence.
Not Permitted:
In ancillary buildings (such as a garage, art studio, trailer, or boat) or Rental 100 buildings.

Residences that are subject to the Empty Homes Tax (the tax applies to homes that aren't the owner's primary residence or aren't rented for an extended period of time).

Airbnb, a prominent short-term home rental service, offers both homeowners and visitors new options.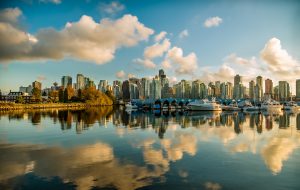 Toronto
Airbnb rules in Toronto. The city prohibits short-term stays (less than 28 nights at a time) for listings that do not have a valid registration number or exemption listed.
For stays of less than 28 nights, the City of Toronto charges a four percent Municipal Accommodation Tax (MAT). Since  January 1, 2021, Airbnb will collect and submit the MAT.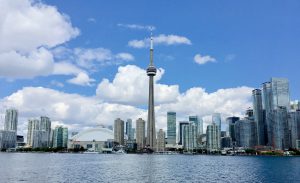 Montreal
Airbnb rules in Montreal, Quebec distinguish between individuals who provide tourist accommodations in their primary residence and those who provide tourist accommodations outside of their primary location.
Rental of a primary or secondary residence for less than 31 days requires a certificate of categorization from the province.
Licensing for businesses– Certain sorts of enterprises in Montreal require a permission or certificate. Consider reviewing these regulations to see if they apply to your activity.
Taxes- In Montreal, a tax on lodging applies when an accommodation unit is rented for more than 6 hours and up to 31 consecutive days under Québec sales tax. Other taxes that may apply to residents renting out lodging units are collected by the province of Quebec and municipalities.
As of October 1, 2017, Airbnb has begun automatically collecting the 3.5 percent lodging tax on behalf of Airbnb Hosts. This tax is collected and sent to the Province of Quebec on all Airbnb bookings lasting fewer than 30 days.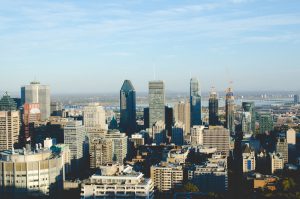 Quebec City
Quebec residents who rent out their properties for less than 31 days will be forced to receive a registration number from the province. According to the government, the registration number is available "at a reasonable cost" of $50 to $75.
Before renting out their property on a short-term basis, condo owners must obtain the approval of their syndicate or condo association. Similarly, tenants will need to obtain permission from their landlord.
The regulations will apply to the host's "principal abode," which is where he or she ordinarily resides. The criteria for "secondary dwellings," which include cottages and furnished apartments, are different. The renter must fill out an extensive form and submit it to  Québec corporation, which regulates the province's tourism industry.
Rent management- Rent increases in Quebec may be subject to the rent control system run by their government.
Taxes- Under Quebec sales tax, tax on lodging applies each time an accommodation unit is rented for more than six hours and up to 31 consecutive days in most tourism regions in Quebec.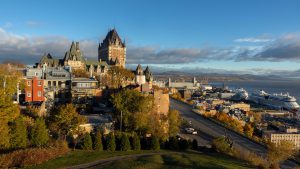 Calgary
The Calgary City Council passed revisions to the Business License Bylaw, requiring a business license to operate short-term rentals, as well as the installation of other regulations, which took effect on February 1, 2020. Hosts must apply for a business license either online or in-person at city hall.
Business licenses- are classified into two types:
Tier 1: 1 to 4 rooms are available for rent.

Tier 2: 5 or more rooms available for rent.
In Calgary, the following rules apply to short-term rentals:
Hosts are unable to offer a room without one or more egress windows.

A maximum of two adults per room, excluding minors, is allowed by the hosts.

Hosts are not permitted to allow two or more reservations for the same dwelling to be made at the same time. 

In any promotion for a short-term rental, hosts must mention their business license number.

The name, phone number, and email address of an emergency contact person who can be reached 24 hours a day, seven days a week must be posted.

Hosts must retain a record in English and in an electronic format that the Chief License Inspector finds acceptable.

Hosts are required to preserve permanent records of all transactions and present them to the Inspector upon request.
Taxes- The province of Alberta has stated that vacation rental hosts would be required to pay the tourism levy. This isn't in effect yet.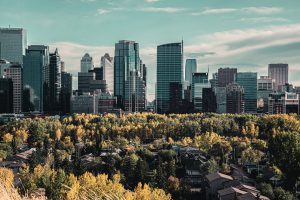 FIND STATS FOR YOUR CITY – CLICK HERE