Last updated on September 22nd, 2023
Airbnb in the UK can certainly generate a whopping profit. In fact, Airbnb News recently confirmed that a typical host can earn over £6,000 in the UK. Since there's rising inflation, more than a third of Airbnb hosts rely on hosting to afford the increasing cost of living. 
But how much Airbnb profit (UK) can hosts earn? Airbtics' data reveals that hosts in the UK can expect to earn an average daily rate of £173 and can achieve an average occupancy rate of 55%. 
Do you want to discover the top-performing cities in the UK that can generate the most profit? Continue reading to learn more!
Is Airbnb profitable in the UK?
Yes – Airbnb is certainly profitable for hosts in the UK. This depends on several factors such as the location, property type, seasonality, and occupancy rate among others. Here are the top 3 Airbnb cities in the UK:
1. London 
Known as the capital city of the United Kingdom, the rental demand in London is certainly strong, allowing it to be one of the most profitable cities for Airbnb. It is commonly known for being the financial district, but also for its cultural and economic success. Here's what you can expect when starting an Airbnb in London:
Average property price in London:

£542,311

Seasonality: 45% – Highest revenue

(

£2,423

)

in July 

Average daily rate in London:

£99
2. Manchester

 
Considered the capital of the North, Manchester is known for being the best place for starting a business in Britain. This city is the largest metropolitan area in Northern England and offers plenty of investment opportunities! Check out the Airbnb data in Manchester:
Average property price in Manchester:

£220,000

Seasonality: 34% – Highest revenue

(

£1,690

)

in July 

Average daily rate in Manchester:

£92
3. Leeds
Leeds is the largest city in Yorkshire and is known for being the administrative centre. With over 29 million annual visitors, Leeds is certainly one of the fastest-growing cities in the UK! Discover the Airbnb statistics in Leeds:
Average property price in Leeds:

£272,000

Seasonality: 37% – Highest revenue

(£1,752)

in July 

Average daily rate in Leeds:

£87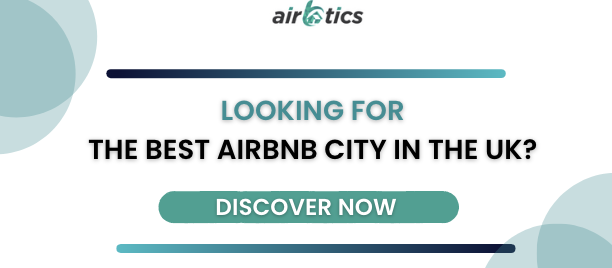 Reasons for Airbnb Investment in the UK
Buying an investment property in the UK requires running numbers and thorough analysis – it comes like bread and butter! Check out the top 5 reasons why Airbnb investment in the UK is an excellent choice:
1. Expect Higher Returns

To generate higher returns, you have to choose the right property type and target the right market. In comparison to long-term rentals, short-term rentals can be a lot more profitable because you can adjust your pricing accordingly.

2. Growing Market in the UK
Despite the pandemic, the UK has one of the fastest-growing markets across the globe. In fact, there's no slowing it down! Airbnb news recently declared the best 10 Airbnb cities in the UK which are the trending travel spots for domestic travel.

3. Holiday Home for Personal Purposes
Do you want to be an owner of a holiday home while drinking tea and earning money? This is your go signal to do so. You can easily block off some dates in your Airbnb calendar if you want to invite some friends over. This is one of the perks of investing in a property!

4. Mortgage: Paid!
The majority of first-time investors are worried about not being able to pay mortgages on time. Once your Airbnb property generates enough revenue, you can stop worrying about paying mortgages.
⭐ Pro tip: You can even start considering your 2nd property once the mortgage payments have been set aside!

5.
Lucrative than Traditional Lets
Generally, a fully booked Airbnb property can be more fruitful than traditional lets. How so? To put it simply, a long-term tenant is required to pay a fixed monthly rate. However, Airbnb guests can be charged more on a nightly basis depending on seasonality.
What to Expect: Airbnb hosting in the UK
Excited to become an Airbnb host in the UK? Here's what you can expect:
Is it legal to operate? What are the requirements & local laws?
Local laws are the first major consideration before operating any business. The UK government usually implements A certain number of days for an Airbnb host to rent out their property. And this specifically varies depending on your particular city. Some cities will require registration and permit, and otherS have zoning restrictions. 
For instance, hosts are allowed to operate for 90 days without a permit, according to Airbnb rules in London. If you're planning to operate for more than 90 days, it's required to get a planning permit. 
Does your leasehold contract allow Airbnb?
Before purchasing a property in the UK, it's important to go through the contract in detail. If it's too complicated to understand, you can always ask for help from real estate agents or an attorney to get better insights. 
But the major task is to find out whether your leasehold contract allows Airbnb. 
Otherwise, there's not really much you can do! It's somewhat difficult to find a landlord that allows Airbnb as they are worried about possible damages to their property.
If your property has a mortgage or any form of loan, it's best to double-check with the lender. This is to make sure that there aren't any restrictions on subletting or hosting – before you even begin!
Government's Rent-a-Room Law
Have you ever heard of the Rent-a-room scheme in the UK? Hosts who earn less than £7,500 can opt into this scheme. The best part is it's TAX-FREE! By simply letting a spare room or your whole home (furnished), you can let out your property without limitations.
Conclusion
Now that you have an overview of your potential Airbnb revenue in the UK, it's time to stand out among the rest. By using an Airbnb profit calculator UK, you can accurately identify the most profitable area to do Airbnb. Not only will you be able to find the best areas with the highest average Airbnb income in the UK, but to go through historical data to predict long-term profitability!
Find a profitable
investment property
Use powerful analytics to discover lucrative & traditional Airbnb properties within minutes.
Find a profitable
investment property
Use powerful analytics to discover lucrative & traditional Airbnb properties within minutes.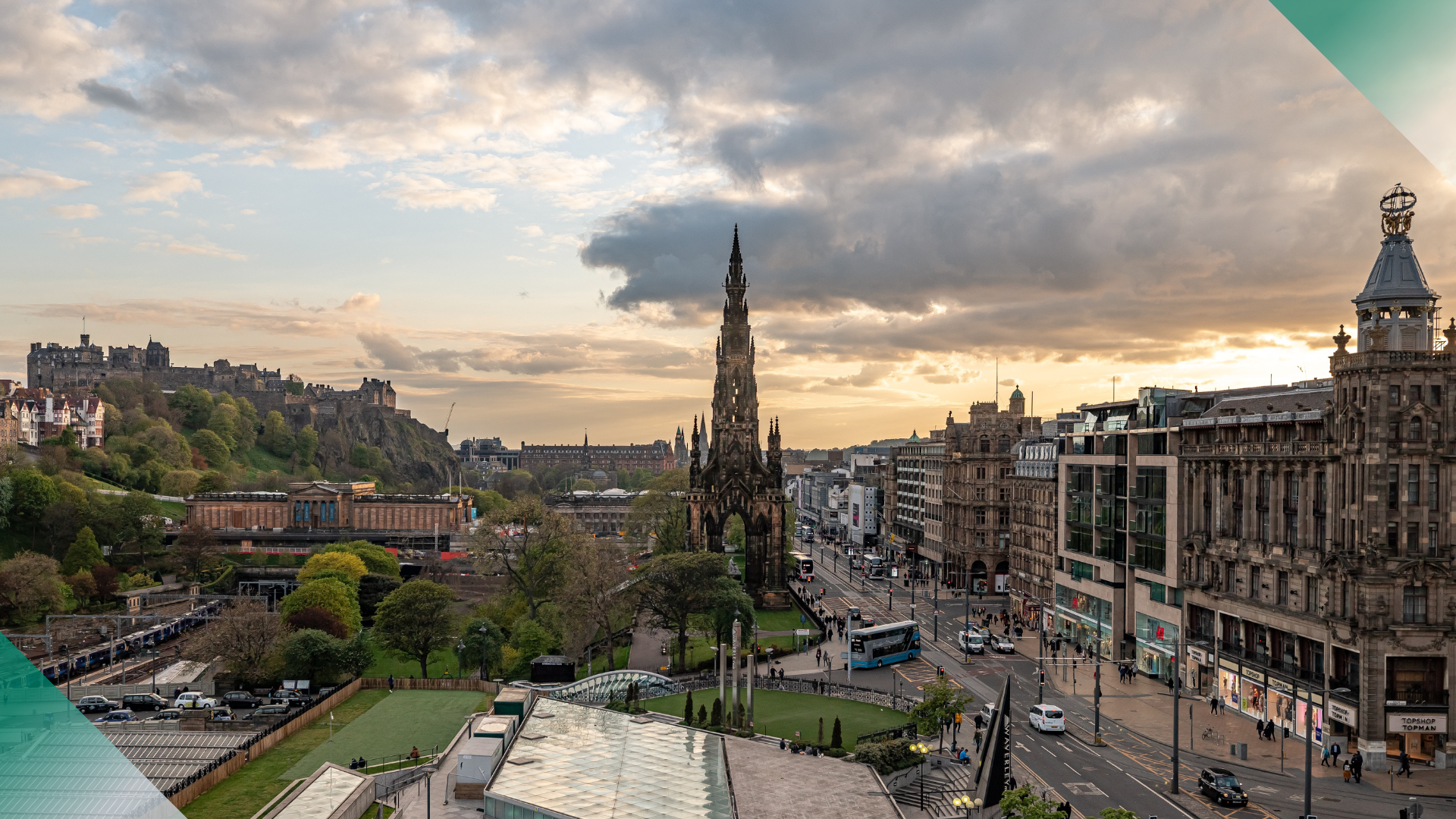 Last updated on September 1st, 2023Best Buy to Let Areas in Edinburgh: Where to Invest in Airbnb?: The best buy to let areas in Edinburgh …