Last updated on September 27th, 2022
As the Vacation Rental Industry is steadily recovering from the pandemic, Airbnb is betting on the exponential increase in travel this coming summer. In the 2021 update Airbnb CEO, Brian Chesky, talked about how Airbnb is seeing more than a 40% increase in occupancy rate in areas like Seattle, Los Angeles, and New York. This is great news for all the Hosts out there who had experienced a major decline in booking last year due to the pandemic. Apart from this Brian also talked about 100 new features the new Airbnb 2021 update will have to make the experience better for both the guests and hosts, let's have a look at the major ones one by one.
For Host
Airbnb has introduced more than 60 new features targeted towards hosts in their most comprehensive update since their inception. Last year when the pandemic started, there was an avalanche of queries and issues asked by hosts from all across the globe related to bookings, reservations, and payments which overwhelmed the overall customer support infrastructure of Airbnb, thus leaving a lot of unsatisfied hosts and customers. This year customer support seems to be one of the major areas where Airbnb is focusing and upgrading problem resolving experience for guests and hosts.
Dedicated Customer Support for Super Hosts
Starting from September 30 for North America & December 15 worldwide Airbnb is starting dedicated customer support for its super hosts, this will surely help reduce those long waiting times that hosts had to endure and shrink the overall timeframe for resolving an issue, having dedicated services for superhosts will also encourage more hosts to provide better service and great experience so they can also avail these exclusive features in future.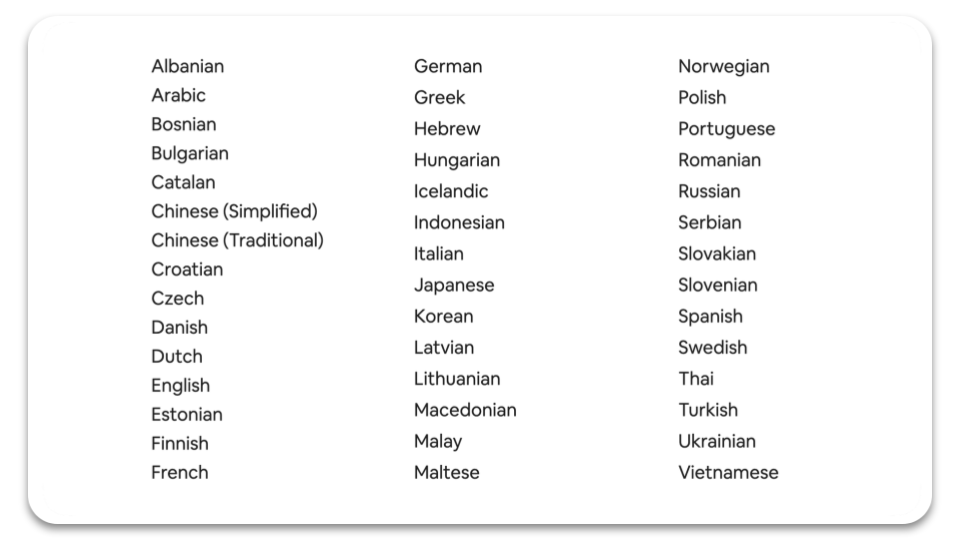 Customer support in 42 languages
Airbnb has increased its support coverage from 11 languages in 2020 to 42 languages in 2021, this is a very big step to onboard more local hosts across the globe. This will encourage people to start using the platform seamlessly and improve the overall hosting experience. This will definitely help Airbnb create better relations with hosts who speak these newly added languages and build a stronger community of hosts worldwide. Tapping into these languages will increase the host network and bring more listings to the platform making the Airbnb community stronger worldwide.
10 Step New Listing Creation
In the announcement, Brian created a listing to demonstrate the new AI & Machine Learning enabled 10 step process to create a listing. In this new process, once you put the address of your house, Airbnb will automatically import the number of Bedrooms and Baths from publicly available real estate data. Not only that, I'll suggest a title and description as well based on the location and details you'll add about your property. One more new feature is optimal image selection. Now when you upload a bunch of photos of your house, AirBnb's machine learning algorithm will automatically arrange the images in the most optimal order to bring the best results.
When creating your listing, if you get stuck at some step, you can reach out to a super host by privately messaging them and get proper guidance on creating a listing that will attract more guests and rank higher in the region, the proper implementation of this feature is still unclear, there are some questions that come in mind for this features, who will be these super hosts, what will be the timeframe to get a response from them, is it a voluntary role or full time employed professionals by Airbnb. We would have to wait for these new features to roll out to get answers to these questions.
Todays Tab
This tab will be the one-stop destination for all your todos as a host all aggregated at a single place, this section will help you prepare for guests, show relevant articles to improve your hosting skills, help you optimize pricing, and calendar, track local trends and much more.
For Guests 
Airbnb isn't solely focusing on improving the experience for its hosts with this update, they have introduced more than 40 updates that are targeted towards the guests. Here are some of the major ones.
Flexible Dates & Destination
This pandemic has made a huge cultural shift when it comes to the lifestyle of working professionals, as more and more people are adopting work from home full time, Airbnb has seen longer bookings compared to earlier years, this is surely the aftermath of the flexibility people have when it comes to the time and location, this has encouraged people to no just visit but start living in AirBnbs and use it as their workstation. To facilitate this new cultural trend Airbnb has introduced a special search option to find listings that one would have missed out on earlier due to structured dates and pricing. This feature will be really appreciated by people who don't like to make planes, always seek adventure, and are always on the lookout for something new. 
Caregiver Pricing
This feature allows super hosts or experienced hosts to give special or free pricing to caregivers who are assisting people with disabilities, this is a good initiative that will definitely give an incentive to the section of society that is usually left out when it comes to catering rules towards their special needs.
Faster Checkout
Airbnb is trying to reduce the steps needed for a first-time user to complete a transaction and book a listing. They have simplified the whole checkout process and made it more streamlined so you don't waste time entering unnecessary details during each booking.
Updated Filters
The 2021 update has more than 7 different updates that are targeted towards filters indirect and some in-direct ways thus making it one of the major changes in the announcement, they have included seasonally aware filters which will show up in some specific filter only if it is relevant with the current season in the area, also similar to seasonally aware filters, they'll also show geo-specific filers, these filters will be specific to the location type and will only show up if you select a different geographical location ex: Ryokans in Japan or igloos in Norway