Short-term rental business is one of the top investments of this generation what with the public getting tired of expensive and impersonal hotels. These days, anyone with enough determination can own their own Airbnb without "owning" the property and that is through the business model known as rental arbitrage. 
If you're not yet familiar, rental arbitrage is the act of leasing a property long-term and then renting it out in the short term for a much higher price to make up for the lease and expenses as well as generate a favorable income. The best thing about rental arbitrage is that it can offer you an opportunity to choose where you want to establish your Airbnb. 
Sounds like a dream come through? It is, BUT only if you find the right property. 
Airbnb properties and how to find them
As someone who is interested in investing in an Airbnb, one of the first things you should think about is where you are going to establish your property because this will greatly affect your profit. Just imagine the difference an Airbnb in a prime location would make in profit compared to an Airbnb in a subpar and rarely visited area. 
The problem, however, is that finding the best property is not as easy as others make it out to be. It's not just about being near a tourist destination nor is it just about the aesthetic appeal of your property. What you need is accurate and up-to-date information based on historical data, the average property price, average property size, occupancy rates, and more. Where will you get these data? The answer is through Airbnb data tool. 
Airbnb tools are created to give you the exact data and analytics that you need to find the most profitable property within the area that you want. Through the Airbnb data tool, you no longer have to worry about the stressful task of collecting and analyzing Airbnb market data manually. Every STR data you need is just a click away once you found the right Airbnb data analytic software for you. 
Not all Airbnb softwares are created equal: Identify the best option for you!
Airbnb data tool are different functions or features that you might find in your Airbnb analytics software like Airbtics. To identify whether software would be useful for you, try to see if it has the core functions that you need to find the best property. These functions are rental property ROI estimator, interactive map, STR management tool, and more. 
If your software has all the mentioned features, then you are already on the path to creating the best investment decision. Do not trust Airbnb software apps based on popularity alone, try to see if it has everything you need and if the software can offer you the accurate data that you need.
Use the comparison table below to identify which Airbnb data tool software is best for you based on the features that they can offer:
For more details on why you should be looking for these Airbnb data tools in your preferred software, check out the section below detailing the function of each Airbnb data tool. 
Airbnb data tool: Must have features in your Airbnb analytic software
Identify the most profitable property for your investment using the following tools: 
1.
Interactive map
When it comes to Airbnb investments, the most important thing you need to do is to find a great location. This will secure a high return on investment for you if you can successfully pull it off. With that said, it is important to conduct proper market research. 
Generally speaking, a good market or location for an Airbnb property is somewhere with a high short-term rental demand by tourists and travelers alike. But, that's not all there is to it. For you to generate a profit in your investment, you must identify the average occupancy rate, revenue potential, and listing price in the market you are interested in. 
A property map could make this easier for you. Check out Airbtic's interactive map below: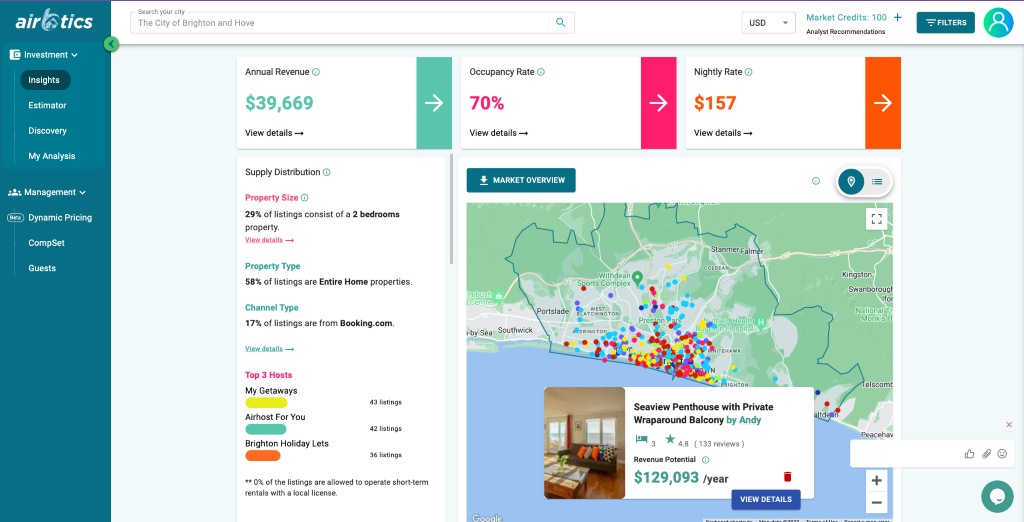 As you can see from the photo, Airbtics has a map based on the location you type in on the search bar. This map will give you an excellent view of how dense the market is in certain areas of your preferred location and gives you insights on how much Airbnbs in that area earn per annum. 
Along with the annual revenue of the Airbnbs nearby, you will also get an insight into which property types generate the highest income potential. Use the step-by-step guide below to find out how you can use Airbtic's interactive map while searching for the best locations for your property. 
Step-by-step guide in using the interactive map 
Step 1: The first step you need to do is to type the city that you want to look into in the search bar on the upper part of the screen. 
Step 2: Once you type in your location, the page will reveal the average market insights for the city that you want along with a map showing the location of other Airbnbs.
Step 3: Click any of the colored dots to reveal the details about a specific property including the property type, rating, and annual revenue potential.  
These dots are colored based on the annual income. Dark red is for the properties with the highest revenue potential and light blue is for the properties with average revenue potential. You can see what each colored dots represent on the legend right below the map. 
Step 4: To view further details about the properties, you can click "view details". This will reveal the property's description including how many guests it can house, how many bathrooms and bedrooms, the occupancy rate for the last twelve months (LTM), and the median nightly rate (LTM). 
Other details can also be found including the list of amenities available in the property along with host insights and historical performance. 
You can use all of these details to see which types of properties, amenities, and locations guests are more likely to look for on Airbnb. 
Note: To make searching easier, you can filter the properties that will show on your map based on property type, bedrooms, and bathrooms.
2.
Rental property ROI estimator
One of the first things that come to mind when investing in a property or anything at all is how much income or revenue you are going to generate if you push through with your investment. Knowing this will help you decide if an investment venture is worth it and that is exactly what Airbtics' rental property ROI estimator is for. 
Through the Airbnb income calculator, you can find out how much you are going to earn if you invest in a property with specific amenities, type, and location. 
To simulate your potential cash return, Airbtics uses the historical data of the listings near the market you are looking into. Take a look at the guide below and use Airbtics' ROI estimator to find out the potential income of your property. 
Step-by-step guide in using ROI estimator 
Step 1: Search your city using the search bar located at the upper left corner of your screen or create a custom market by zooming into the map and drawing into your desired area. When making a custom market, make sure to draw the area limits and close the shape you drew on the map. This will instantly reveal the Airbnb historical data within the area you selected. 
Step 2: Start by getting your property details including the number of bedrooms and bathrooms you want to have on your property. This will help Airbtics create the most accurate ROI simulation for you. 
To setup your property details, adjust the number of bedrooms and bathrooms on the tab right below the search bar.

Step 3: Select whether you are investing or leasing a rental arbitrage on the tab right below the annual revenue. After that, type in the property price, monthly costs, annual cost, and startup cost of your property. If you are paying a mortgage, you can add it to the equation as well. 
These details will reveal to you all the key metrics that are related to your property's ROI and would give you an insight into how much you can potentially gain from your investment.
3.
Discover market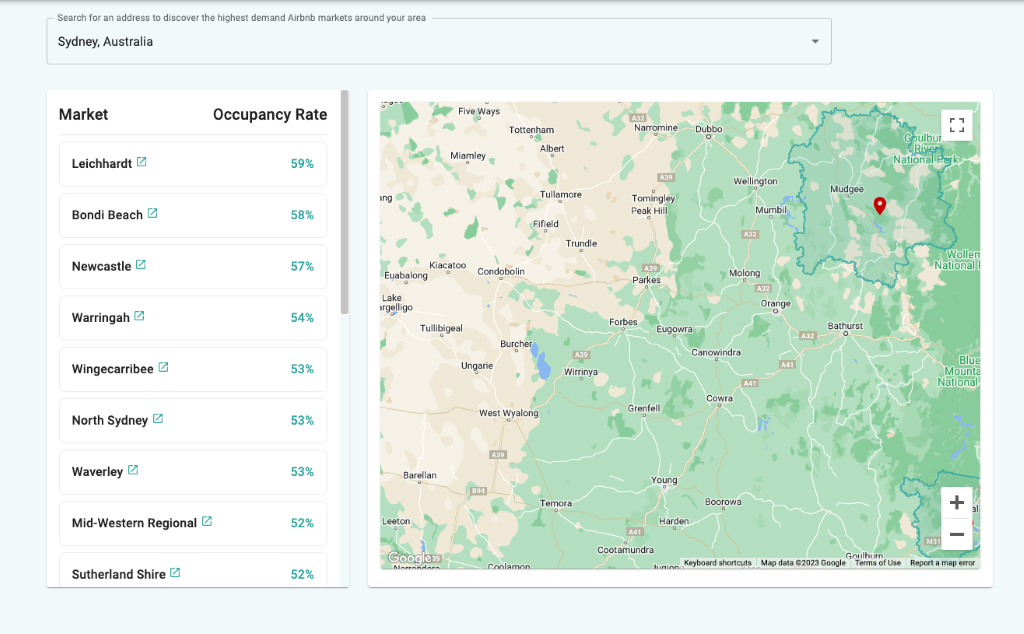 If you are still unsure about which specific location you want to set up your Airbnb, the discover market feature is the exact solution you are looking for. This Airbnb data tool lists down the best location for Airbnb properties based on the occupancy rate. The higher the occupancy rate, the more likely it is for you to generate profit in certain locations. 
Once you decide on which specific area you want to explore, you can click the name of your chosen location from the list and it will reveal the market insights for the properties around your area. 
Find all your data in one place using Airbtics! 
Short-term rental is certainly a profitable investment that offers opportunities for you to make a lot of money in the real estate business. However, the crucial step of finding the right investment property is hugely dependent on the Airbnb data tool you use. 
Airbtics is the perfect software where you can find all the Airbnb tools you need to locate the most profitable property for your investment. Using accurate historical data from Airbnb, Airbtics draws out a clear path for you to discover the right property. 
Months of market research are just a few clicks away using Airbtics Airbnb data tool. Get the actionable analytics and accurate data you need today!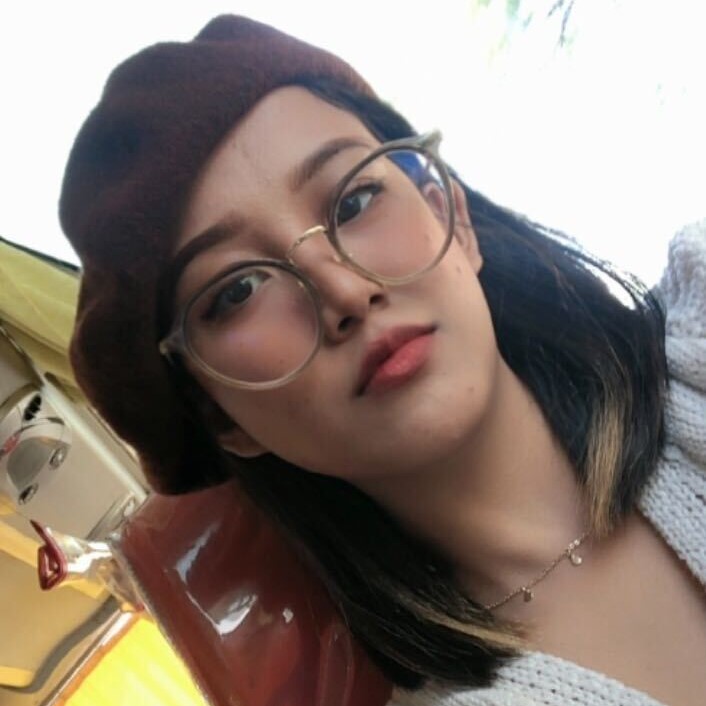 Ana is a writer dedicated to helping investors make the most out of their ventures through fact-driven articles. She is passionate about arts and classic literature.