What would be of Airbnb without the hosts, right? We all know it's completely possible for hosts to learn everything for themselves, but it feels great and it fills you with trust to know that you have a community of people behind you that are always available to help you.
Today we'll be talking of Airbnb hosts online communities, since Airbnb is a platform used all around the world, it's important for hosts to feel a sense of belonging to this particular world, to feel connected. 
When we have a problem we've never run into before, how are we supposed to know what to do? Well, luckily, now we have many online groups or forums with +1000 members that may have been through what you're struggling with right now and are happy to share their experiences to help you.
The craziest and coolest thing about these communities is that you can find a ton of groups dedicated to hosts from specific locations, hosts doing the same particular type of business (investors, rental arbitrage, corporate leasing, etc), hosts doing Airbnb and other rental platforms (VRBO, Booking(dot)com, Guesty, etc) and even hosts looking for services like cleaning person/crew.
There's nothing you can't find the answer to on an online community/forum, even the smallest thing you're insecure about, there'll always be a host happy to help you and reassure you.
We've been engaging with a lot of these communities and couldn't help to feel amazed by how helpful everyone is.
You can find answers to: 
Basic and technical questions about how to use Airbnb and how to deal with problems in the site;

Area restrictions;

Taxes;

Cost of investment;

Where to buy products for your short-term rentals, where to find a crew to help you maintain your STR;

What would guests rather;

You can even ask for other hosts to give feedback on your listing!
Let us give you a little walk around all these communities we visited:

Facebook Groups
Facebook is one of the largest social media of all time, used all over the world and by billions of people. It is not  surprising that there's a feature so you can build a "small" group for people with certain topics in common.
While wandering through these groups we've found out that most of them are private groups, which means you have to get through a filter to get into them. It's as simple as answering some questions, accepting the group rules and submitting your request, then some time after or immediately after an admin will accept your request if they consider your profile and answers good for the community.
Airbnb Masterminds
This is a community for Airbnb hosts from everywhere to share their experiences, tips, questions and even jokes or memes to have a good laugh!
Most of the members are always actively engaging in the posts and actively posting as well.
To get into this group you'll need to send a request, answer some questions and submit them; staying in this group after that is granted as long as you follow the rules and respect the community.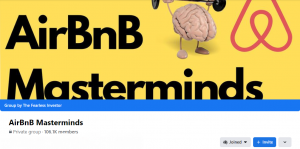 Short Term Rental University
Open to all rental platforms hosts and STR investors, entrepreneurs and newbies. This is a great group for all of them to interact and share their ideas.
In this group you'll be able to find all kinds of posts and content, people asking and giving advice, sharing their personal experiences, problems and solutions that they have encountered, etc.
With respectful and active members, this is a really good community you can join.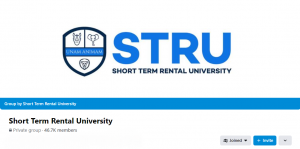 Airbnb Hosts Of Florida
This is one of the many communities dedicated to hosts from a specific location, this time we're talking about Airbnb hosts from the state of Florida. Hosts from all over the state share their thoughts, experiences, advice, even insights from their area's SRR market.
To get into this group you have to get accepted first so we advise you to do it with your personal and trustable account  and answer the questions kindly.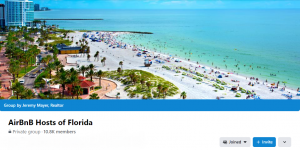 Airbnb Official Community
Airbnb Community Center
Airbnb has its own official community, you can access it just by logging in with your regular Airbnb account, it has a forum layout with different discussion rooms where hosts and future hosts can post about different topics. You can find discussion rooms such as: New to hosting; Help; Hosting; Airbnb Update among others.
This community is moderated by local admins and it's open to hosts all around the world, so you'll often find posts in different languages.
You're free to post and interact with other hosts' posts as much as you like, remember to be respectful and kind.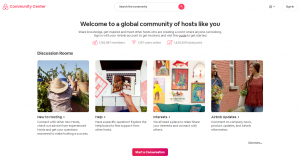 Other STR Related Communities
BiggerPockets
BiggerPockets is an educational platform centered around real estate investment, they provide all types of content and resources for investors to learn from. They also offer tools to run property analysis and rent estimator reports and, of course, a community as a set of forums on their website. There's a forum dedicated to Short-Term and Vacation Rental Discussion you can post and comment on.
To access this site you'll have to create a free account by registering with your email address or Google account, once your account is ready you're good to go!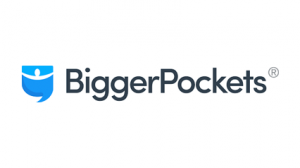 Airhost Forum
This is a forum run by hosts for hosts, filled with interesting daily discussions and valuable information. This is a good and well-moderated community where you can find all the answers to your questions, share your experiences and find colleagues.
To participate in this community you'll need to register with a valid email address, confirm it and you're ready to start contributing to the community.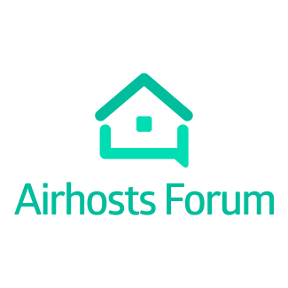 Reddit
The first thing you'll need to do is create a Reddit account to join these communities, once you're done setting up your account use the search bar you'll find at the top of the main page and search for:
And click the "Join" button at the right side of the subreddit's main bar.

Once you join these communities, you can start wandering through them and the most recent topics will appear in your timeline.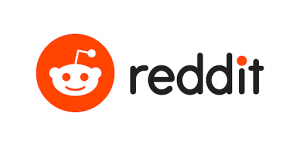 Other Facebook groups
Since Facebook is the social network with most Airbnb/STR related communities, we would like to give you a downloadable spreadsheet with all the Facebook groups we know and their links so you can easily join them.
To access the spreadsheet click here.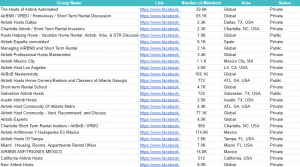 FIND STATS FOR YOUR CITY – CLICK HERE