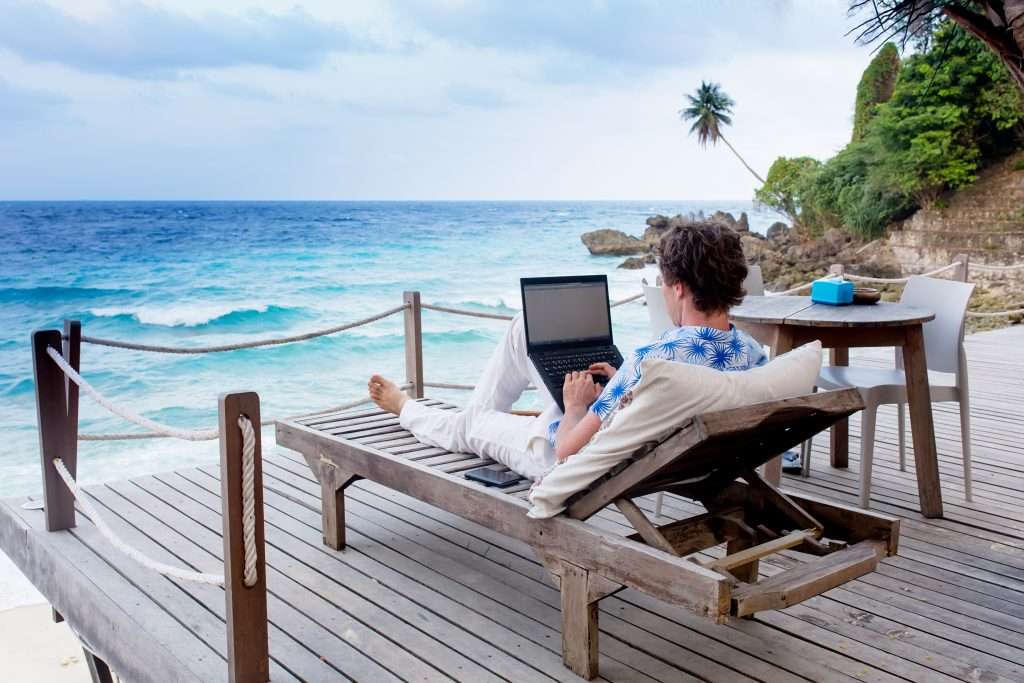 Introduction
In the past, people used to wait for their grand retirement to have the freedom of doing anything they want in life. Particularly, traveling to their lifelong dream destinations! It's like how the characters from the movie 'Up' waited for the right time to start their adventures together but..why wait until it's too late?
When the idea of being a digital nomad was formally introduced in 1997, more and more people had an extremely inspiring awakening about living the nomadic lifestyle. To sum it up, digital nomads can be described as remote workers who are traveling to their preferred destinations in the world. 
When you try to think about it, it's actually a pretty sweet deal! You get to live a work-life balance set up – have a cup of coffee by the beach or drink lemonade with a breathtaking view of the mountains while working remotely and earn $ at the same time!
However, it's not always an easy thing to do because there are major considerations to think of such as the cost of living, internet speed, visa applications, travel expenses, and most importantly – which city in the world?! Fortunately, we will discuss all the necessary information that you need to know about the digital nomad lifestyle. First things first: if you want to target digital nomads in the market or be one yourself, it's important to learn about the occupancy rates by city as a start. Continue reading to figure out each city's average cost of living, average daily rates, annual revenue, peak seasons, and the list goes on!
A-Z Listing of Major Cities