Add a header to begin generating the table of contents
Currently, there are over 7 million Airbnb listings all over the world! Are you trying to figure out how to stand out in a sea of 7 million listings? Or are you confused by Airbnb's search engine optimization and rankings? Take a seat because this article will provide you with 10 basic tips to help you improve your Airbnb search ranking. Get ready to use some creative tactics and to aim for the highest rankings, but let's first learn what Airbnb SEO is?
What is Airbnb SEO and how does it work?
Airbnb SEO is a method of boosting a listing's visibility in Airbnb search results. By meeting the ranking criteria of Airbnb's search algorithm, you can gain more visibility on the platform. Your visibility in Airbnb's search results is proportional to the number of bookings you receive. You'll earn more bookings if you rank higher.
Airbnb's search algorithm (and the ranking criteria it uses) can help affect/improve the position of a listing within its search pages.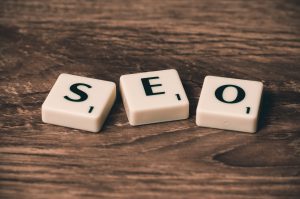 To use Airbnb SEO, you must first grasp its algorithm. Airbnb has always made sure that its guests have the best service possible. The first step toward attracting your visitor is to deliver an appealing search result. Airbnb SEO is a method that ensures clients get the best possible search results. Airbnb SEO is a procedure for categorizing listings based on important characteristics. And having a thorough understanding of the aspects that influence your ranking is vital for success. 
Airbnb SEO is the process of researching and implementing the following elements:
Your heading and content

The feedback you've received from your visitors

facilities addressed to

rate of cancellations and rejections

the speed with which you respond

The image's filename (in hexadecimal)

Demand and availability in the search

the total number of people who have saved your postings

The total amount of bookings you've done

The number of people that have inquired about your listings

Rates for reservations

Daily updates, as well as

Off-page activities and click-through rates are among the key things to consider.
Remember that if you want to improve your ranking, you must work harder. Understanding these issues is just the first step in a long journey. However, the question is how to put that key to work to open the door to success. If you want to be a successful Airbnb entrepreneur, the first step is to get your listing on the first page of search results. This achievement will assist you in attracting more travelers and so increase your bookings.
What is the purpose of Airbnb SEO?
Most of us don't usually look past the first two pages of Google results since our natural tendency is to be nervous and trustless information beyond the first few pages. This is also true for Airbnb's listings. Once you show up in the first two pages for as many search parameters as possible, you can fill your calendar at ANY TIME OF YEAR with Airbnb bookings.
What factors does Airbnb consider when ranking its listings?
Airbnb is always keeping an eye on your listing and the actions you take.
An update to your internal SEO score occurs when you edit your listing, or when a user clicks on it. Before we get into the details, there's one more thing to keep in mind: Airbnb is a service that focuses on the needs of its customers.
They want more and more guest convenience, no matter how difficult it is for you to provide it.
Airbnb recognizes that if customers come to the website to book a trip, hosts like you and me will be there to offer our vacation rentals.
External and Internal Factors
Airbnb tracks
-user behavior (external factor), or how people react to your listing
-listing strength (internal factor), or how appealing your listing is to guests.
Based on the user behavior captured, there are several key performance indicators (KPIs), which include:
– In a search result, the click-through rate is the percent of users that click on your listing.
– The conversion rate is the percentage of users who book your listing vs those who look at it and then book another adjacent property.
– The exit event logs how users interacted with your listing, such as reading descriptions, reviews, and more.
– The average amount of time consumers spends on your listing before booking or clicking away.
– Popularity refers to the number of visitors who arrive at your listing from outside Airbnb via the listing URL given in:
Phone message

WhatsApp message

Email

Social media (Facebook, Twitter, Reddit, etc.)

Links to your listing on other websites (known as backlinks in SEO terms)
Airbnb collects all this user data to assess the quality of your listing.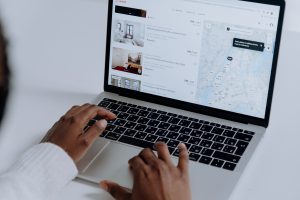 Airbnb SEO Tips
Be timely in your responses to your visitors.
Your response rate and response time are the first things Airbnb considers. As a host, your job is to keep a high response rate and respond as workable. Airbnb and potential guests will see you as an attentive host if you respond. Such hosts receive a higher ranking on Airbnb.
Maintain a current calendar
Updated calendars have a better probability of improving Airbnb SEO. The Airbnb algorithm considers you an active host if you update your calendar.
Increase the number of 5-star reviews
Good reviews are important in creating your brand and improving your Airbnb SEO. The number of guests you've hosted and the reviews they've left determines your search ranking on Airbnb.
Make use of Instant Book
Instant Book enables travelers to book properties right away. Guests love the ability to book quickly and without any hassles. Furthermore, the Airbnb algorithm favors listings with a higher chance of getting booked. As a result, listings with Instant Book are enabled to appear at the top of the search results.
It's best to prevent rejections and cancellations.
You should prevent cancellations if you want to meet the standards of the Airbnb SEO algorithm. You may lessen the likelihood of a canceled booking by keeping your calendar and listing up to date.
Use social media to promote your account.
Once you've created your Airbnb listing, make sure to promote it on social media as well.
Having a social media presence is important for your Airbnb SEO plan. Airbnb will reward you for your effort by immediately improving your ranking. External links are useful to your search engine ranking. So, apart from Airbnb, use other platforms to promote your company.
Make a handbook.
Creating a guidebook for your rentals is another way to improve your Airbnb SEO. A guidebook is an excellent resource for visitors because it contains many useful tips. Hosts can share their favorite local hangouts, eateries, and activities.
Make use of professional photographs.
They say a picture is worth a thousand words. This is also true for Airbnb postings. If you add professional photos to your Airbnb listing, your SEO will improve. Airbnb will also watermark your photographs, which will enhance your listing's ranking.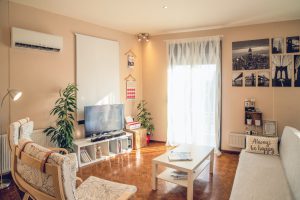 Competitive pricing
Getting your first booking can be difficult when you're starting. How will you compete if you don't have any reviews or ratings? The only way to get your first guest is to reduce the price of your ad. You can attract travelers who are willing to discover a new resort at a lower cost by pricing less than your competitors.
Conclusion
Although it may take some time to optimize your listing for Airbnb SEO, it is well worth the effort. It doesn't matter how amazing your lodging is if your listing isn't up to date. The list of Airbnb SEO principles is long, but if you start with the fundamentals, you may give your listing a significant boost right away.