How Thailand Offers Opportunities for Property Investments: Thailand property opportunities for investment. Iconic buildings in Pattaya. Top 10 things to do in Thailand.
Travel, Invest, Prosper: How Thailand Offers Opportunities for Property Investment
Travel, Invest, Prosper: How Thailand Offers Opportunities for Property Investments
In major cities around the world, such as Bangkok, living in high-rise buildings is the norm. Some of these high-rise buildings are completely unremarkable, blending into the city's appearance, while others look impressive and become the calling cards of cities. What is unusual in Thailand is that there are skyscrapers not only in the capital but also in the resorts. Suppose your goal is to buy real estate in Thailand that is profitable and successful in every sense, including aesthetics, and attractiveness for example, the cost of houses in Thailand. In that case, we recommend taking a closer look at the apartments in the most famous towers on the east coast of Pattaya. Rest assured: housing in such iconic buildings is likely to retain liquidity.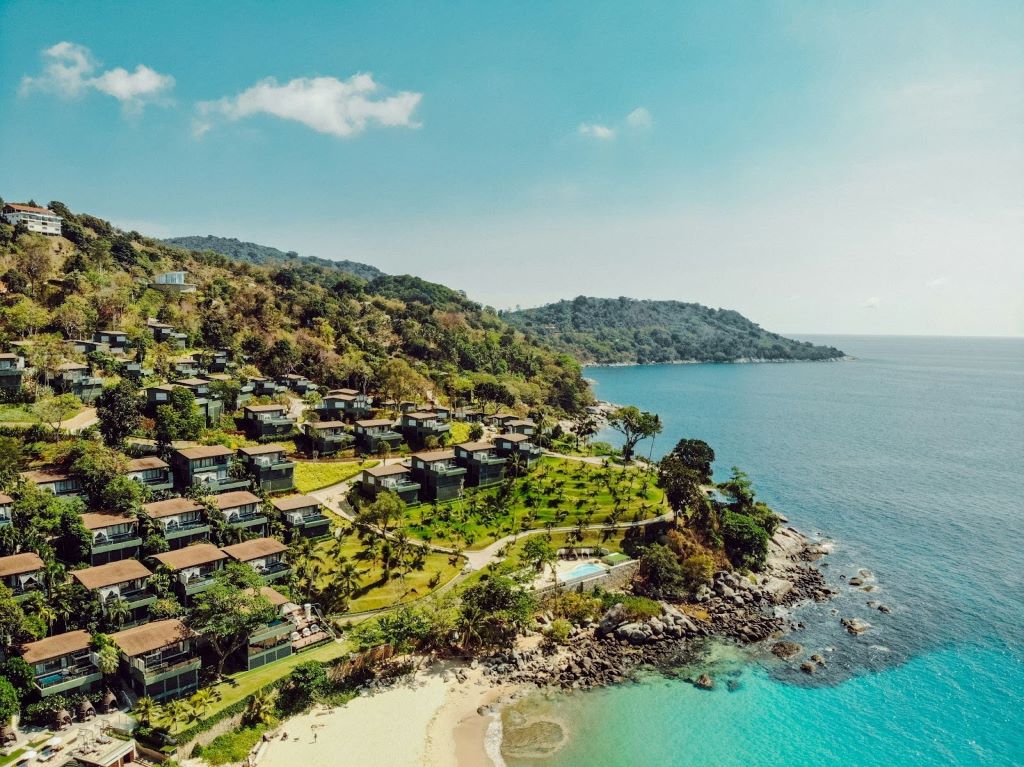 thailand investment opportunities
Dreamy Reflection at Jomtien Beach, Pattaya
Dreamy Reflection offers exclusive apartments with resort-style amenities. Consisting of two majestic towers with a height of 234 meters and 55 floors, this residential building is the tallest high-rise building in Pattaya.
Construction of the towers was completed in 2013. The creator is Major Development PCL, a leading developer known for luxury residential projects. The project was created by P&T Group, one of the oldest architectural and engineering firms in the world, known for its vast network of branches in 70 countries.
Each apartment in the tower has panoramic views of the sea, thanks to floor-to-ceiling glazing and a unique corner window. This area has a low population density, which creates an atmosphere of luxury and privacy for all residents.
This is a good investment option for preserving and increasing capital: such an iconic house will always be valuable. You can buy real estate in this residential complex for 5.9 million baht (prices at the current exchange rate of €158,500). The minimum price tag applies to apartments with an area of 60 sq.m.
Northpoint South Tower, Wong Amat, Pattaya
The award-winning North Point area overlooks the beautiful Wong Amat Beach, with panoramic views of the endless sea from every apartment. Here is the second tallest skyscraper in Pattaya – the South Tower, with a height of 205 meters. The total number of apartments in the two towers of the complex is 370 units. In addition to residential accommodation, the complex also offers a luxurious leisure environment – beautiful gardens, swimming pools, and other hotel amenities.
Completed in 2010 and named "Best East Coast Condominium" at the 2010 Thai Property Awards, this stunning home was created by developer Raimon Land, a leader in luxury real estate development. The project is a collaboration with HB Design. The object ranks 2nd in height in Pattaya and 24th in Thailand.
What about the cost? Prices in the complex start from 7.9 million baht. Information for European readers interested in purchasing foreign real estate: at the current exchange rate, apartments in this tower can be bought for 188.5 thousand euros. Furnished apartments with an area of 80 sq.m. are put up for sale for this amount.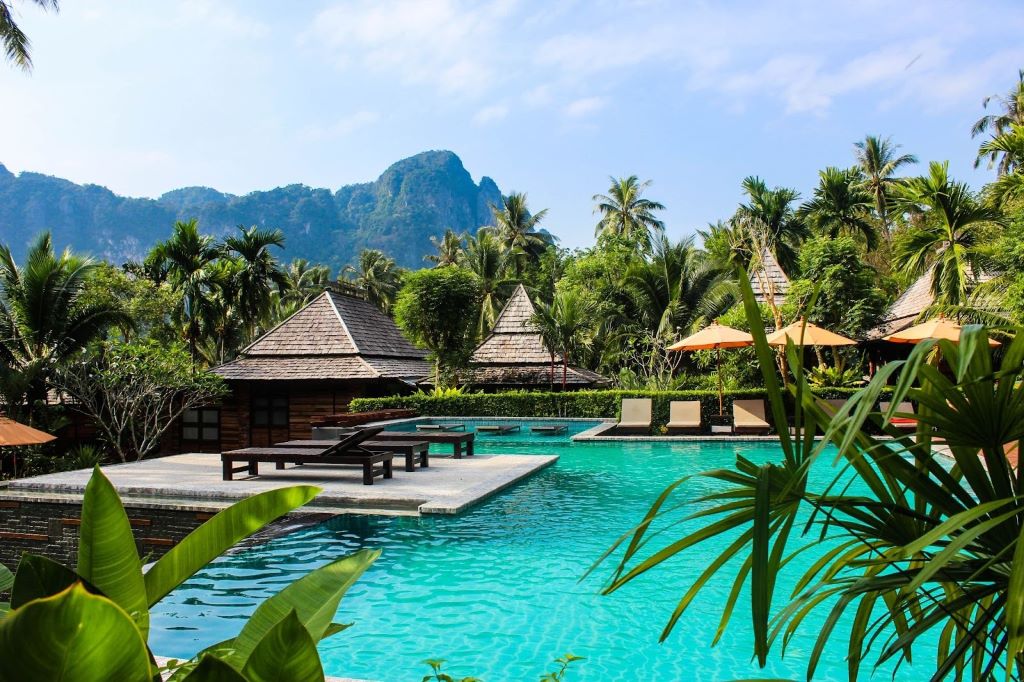 thailand investment opportunities
Top 10 things to do in Thailand
Hide on a paradise island. In the province of Trang is the amazing island of Kradan. There are not even ATMs on it, and people are rare. The number of hotels located here can be counted on one hand. But all the beaches are snow-white, the water is turquoise, and you can have excellent snorkeling on the coast. The bounty island of Kradan perfectly dispels the sad mood.
Learn to control an elephant. You can meet gray giants in person at the Thai Elephant Conservation Center nursery, as well as at the Elephant Jungle Sanctuary.
Visit the first capital. We are talking about the historical city of Sukhothai.
Try rock climbing right on the beach. You can do this on the Railay Peninsula (Krabi is very close). On the uncrowded Tonsai Beach, the rocks are located right next to the water. Here, you can rent equipment and use the help of a professional instructor.
Count the temples of Chiang Mai. Northern Thailand is different from Southern Thailand, like heaven and earth. And the temples here are other, and they speak entirely different dialects. It's better to start getting acquainted with Chiang Mai.
Try that same durian. This is the fruit that smells; how can I put it mildly. In general, it doesn't smell good, but inside, it is better than any cake.
Spend an unforgettable vacation with your children. On the island of Koh Samui, all conditions have been created for a holiday with children. The entrance to the sea is gentle; you can build sand castles, eat fruits, and drink freshly squeezed juices. And there will also be a company for games.
Visit the Ancient Siam Museum. It is located in the open air and allows you to briefly and concisely get acquainted with the main attractions of the country. It contains copies of all architectural masterpieces; 
Look at Phuket through the eyes of Buddha. Besides the blue water and white yachts, there is another exciting attraction on the island of Phuket. This is a 45-meter-tall Buddha statue made of white marble. It's worth visiting the statue if only for the energy – it's special here.
Relax with a massage. Thai massage in Europe and Thailand are two significant differences. The art of Thai massage is infused with long-standing traditions and thousands of years of experience. During the session, the master opens energy channels and influences unique points. Worth a try!
Get help in choosing Thai real estate
Are you interested in real estate in Thailand for investment, permanent residence, or rental? You will find the best offers from developers and real estate agencies on the Thailand-Real.Estate website. On the website, you can select villas and apartments and get advice from competent specialists on purchasing housing and moving to permanent residence.
Hundreds of citizens of Europe and other countries already use the aggregator. Phuket, Pattaya, and other resorts in Thailand are waiting for you – start your search right now and become one step closer to your dream of living in beautiful Asia!
Get Accurate Airbnb Data with Airbtics!
Find a profitable
investment property
Use powerful analytics to discover lucrative & traditional Airbnb properties within minutes.
Find a profitable
investment property
Use powerful analytics to discover lucrative & traditional Airbnb properties within minutes.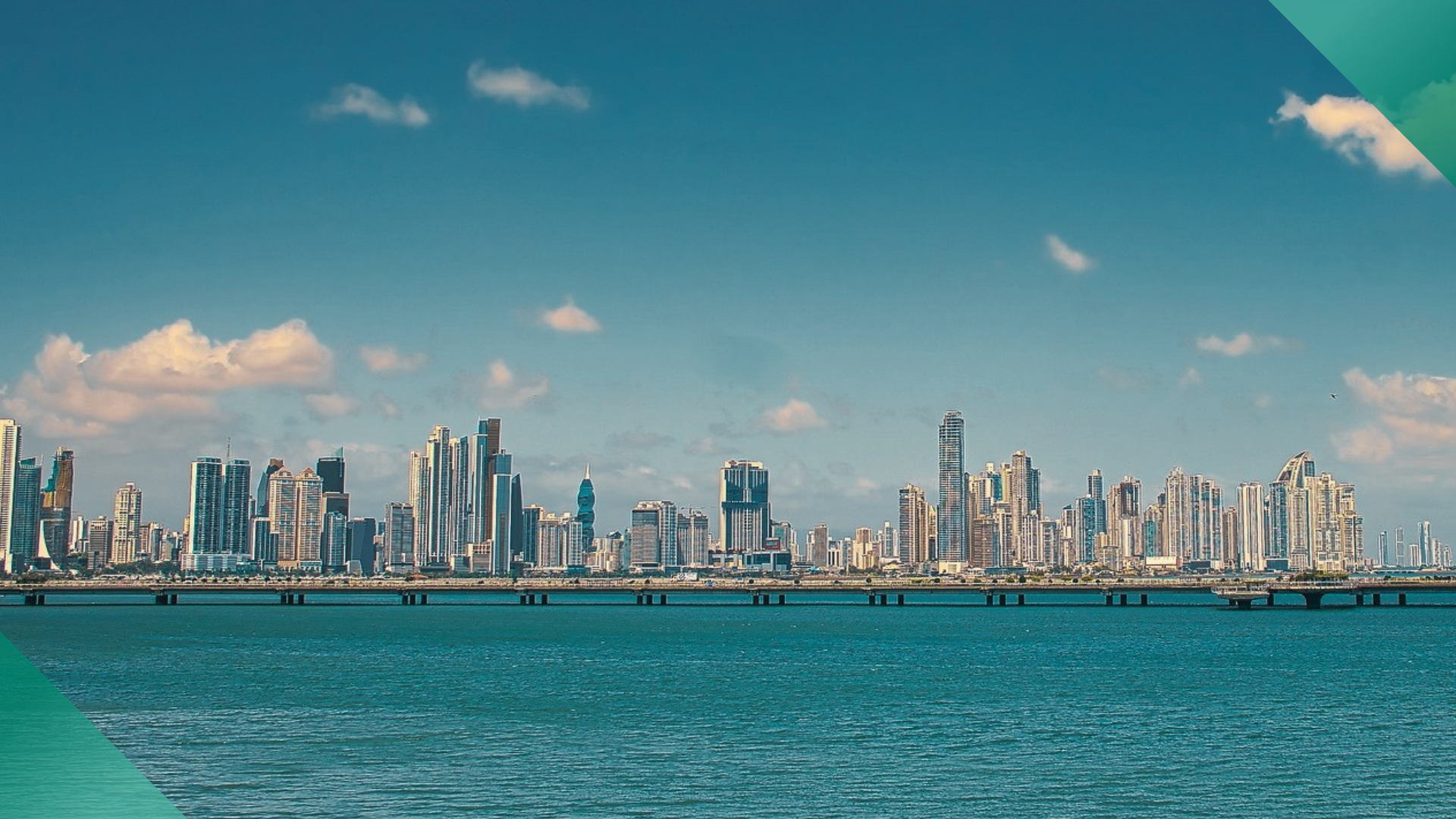 Last updated on June 21st, 2023Panama city beach airbnb property investment Owning a beachfront property is a dream for the majority of people who want …