Last updated on August 1st, 2023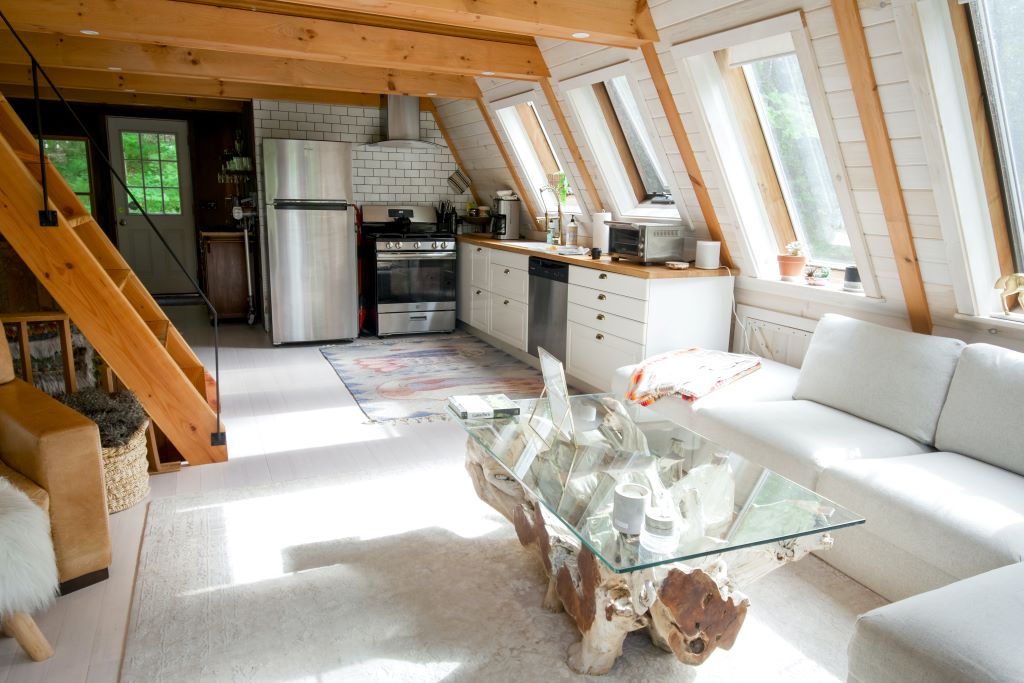 How to Find the Perfect Airbnb Accommodation when Studying Abroad?
Studying abroad can be an incredibly enriching experience. It allows you to explore a new culture, make international connections, and grow as a person. This growth often becomes the subject of a reflective essay, where students share their transformative experiences. But once you've decided where to study and perhaps written your first reflective essay on this significant decision, there's still one important choice that needs to be made – how will you accommodate yourself while abroad? 
After all, accommodation is an integral part of your overseas experience and will ultimately shape your overall student life. And if you're looking for a unique but comfortable place to stay during your studies abroad, then Airbnb may just be the answer! With its wide selection of properties across the world, it can help take the stress out of finding accommodation for your international study period.
In this blog post, we'll discuss how to find the perfect Airbnb accommodation when studying abroad and why it's such an excellent choice for students exploring new destinations.
Understanding Your Needs
Airbnb offers a plethora of options, but the key to making the right choice lies in understanding your specific needs and expectations.
Location
First and foremost, consider the location. Ideally, your accommodation should be conveniently located near your university or college. This not only reduces commute time but also allows you to engage more actively in campus life. However, some students might prefer a quieter neighborhood away from the hustle and bustle. In that case, ensure that the area is safe and has good public transport connectivity.
Budget
Your budget plays a pivotal role in your decision-making process. Airbnb offers various options ranging from shared rooms to entire homes, catering to different budget levels. Keep in mind that staying in city centers or popular areas can be more expensive than in peripheral locations.
Duration of Stay
The length of your stay can also influence your choice. If you're staying for a few months, you might prefer a comfortable space with a homely feel. If your stay extends over a year, you might want to look for places offering long-term discounts.
Amenities
List down the amenities that are important to you. This could include a fully equipped kitchen if you prefer cooking, a reliable Wi-Fi connection if you'll be studying or working from home, laundry facilities, and a desk for studying, among others.
Living Preference
Some students thrive in social environments and would enjoy living with roommates or in a shared house. Others might prefer the solitude of a studio apartment. Reflect on what would make you most comfortable and productive.
Safety
Safety should never be compromised. Research the neighborhood, read reviews about the host and the property, and ensure the property has basic safety measures like functional locks, fire extinguishers, and first aid kits.
Researching Potential Accommodations
Once you have a clear understanding of your needs, the next step is to research potential accommodations. This stage is crucial in your journey to find the perfect Airbnb for your study abroad experience. Here's how to go about it:
Utilize Airbnb's Search and Filter Tools
Airbnb's platform is designed to facilitate easy browsing. You can input your destination, dates, and number of guests to get started. Then, refine your search using their various filter options. These include property type, price range, amenities, and more. For instance, if you need a space for yourself, you can choose 'Entire place' under the property type filter.
Read Reviews and Ratings
One of the best ways to gauge the quality of an Airbnb listing is by reading reviews from previous guests. Look for consistent positive feedback about the host's responsiveness, cleanliness of the space, accuracy of the listing, and the check-in process. Also, take note of any recurring negative comments.
Check the Location
The location of your accommodation can significantly impact your study abroad experience. Use Airbnb's map feature to check the exact location of the property. Is it close to your university? Are there grocery stores, restaurants, and public transport options nearby? Remember, a centrally located property might be more expensive, but it could save you time and commuting costs.
Examine Photos
Photos can give you a good idea of what to expect from the property. However, remember that pictures may not always tell the entire story. Cross-verify with reviews to ensure the photos are an accurate representation of the space.
Understand the House Rules
Each Airbnb listing comes with its own set of house rules set by the host. These could include guidelines on pets, smoking, noise levels, and more. Make sure these rules align with your lifestyle and requirements.
Communicating with Hosts
After you've shortlisted potential accommodations, the next step is to communicate with the hosts. This is a crucial part of the process as it gives you an opportunity to clarify any doubts and establish a rapport with your potential host.
Start by introducing yourself and explaining the reason for your stay. Then, ask any questions you might have about the property or the neighborhood. If you're planning to stay long-term, you can also inquire about the possibility of a discount.
Remember to be polite and respectful in your communication. The way you interact with your host can influence their decision to accept your booking request.
Some questions you might want to ask include:
Is the listing available for the entire duration of my study period?

Can you tell me more about the neighborhood?

What's the Wi-Fi speed like? (This is especially important if you'll be attending online classes or if the quality of your internet connection is crucial for your studies)

Are there any additional charges that I should be aware of?
Booking Your Accommodation
Once you've clarified all your doubts and decided on a property, it's time to book your accommodation. Airbnb's platform makes this process straightforward.
Before confirming your booking, go through the house rules, cancellation policy, and check-in and check-out times carefully. Make sure you're comfortable with all these aspects.
To book the property, select your dates and follow the prompts. You'll be asked to provide some information about yourself and your trip. Once you've done that, you can send a booking request to the host.
Keep in mind that the host has 24 hours to respond to your request. If they approve your request, your booking will be confirmed and you'll be charged. If they decline or don't respond, no charge will be made and you can try booking another property.
Booking an Airbnb accommodation for your study abroad experience, much like utilizing a paper help writing service for academic needs, requires clear communication and careful consideration. By taking the time to understand the process and interact effectively with hosts, akin to communicating your requirements to a writing service, you can ensure a smooth booking experience and secure a comfortable home away from home. Just as a writing service simplifies your academic load, Airbnb can ease your accommodation concerns during your overseas study.
Preparing for Your Stay
Once your booking is confirmed, it's time to prepare for your stay. This involves several steps:
Packing
Pack wisely, considering the climate and cultural norms of your destination. If your Airbnb has amenities like a washing machine, you can pack fewer clothes. Don't forget essential items like travel adapters, chargers, toiletries, and any specific academic materials you might need.
Communicating with Your Host
Arrange check-in details with your host. They might have a self-check-in system or might meet you in person to hand over the keys. Confirm these details in advance to avoid last-minute confusion.
Planning Your Route
Research the best way to get to your Airbnb from the airport or train station. You might want to download local transportation apps or maps for easy navigation.
Local Currency
If you're studying abroad, chances are you're going to a country with a different currency. Ensure you have some local currency for immediate expenses upon arrival.
Living in Your Airbnb
Living in an Airbnb requires respect for the host's space and adherence to the house rules.
Respecting House Rules
These rules are listed on the property's Airbnb page. They may include guidelines about noise levels, guests, pets, smoking, etc. Violating these rules can lead to penalties and a negative review from your host.
Maintaining Cleanliness
While hosts ensure the property is clean before your arrival, maintaining this cleanliness during your stay is your responsibility. Regular cleaning is especially important for long-term stays.
Communicating with Your Host
If you face any issues during your stay, such as appliance breakdowns or internet problems, communicate these promptly to your host. Most hosts are keen to resolve issues quickly to ensure you have a pleasant stay.
Being Considerate of Neighbors
Remember that you're part of a community. Be mindful of your noise levels and respectful of shared spaces if you're staying in a condo or apartment complex.
Checking Out
On your departure day, ensure you leave the property in good condition. Follow your host's check-out instructions, which might include tasks like stripping the beds or taking out the trash.
Conclusion
Finding the perfect Airbnb accommodation for your study abroad experience may seem like a daunting task, given the myriad of options available. However, with a clear understanding of your needs, diligent research, open communication with potential hosts, and careful preparation for your stay, you can navigate this process smoothly.
Remember, choosing an Airbnb is not just about finding a place to sleep—it's about selecting a space that will serve as your home away from home. It's a place where you'll study, relax, and perhaps even host new friends. Therefore, it should be a space that meets your needs, provides comfort, and enhances your overall study abroad experience.
Enhance your Airbnb experience by exploring profitable markets!