Recently, Airbnb CEO says post-COVID travel will never be the same again and added that people are more likely to travel domestically. 
Our analysis also confirmed with this trend by analyzing 5 million short-term rental booking data from 2019 December to 2020 May. 
In order to write this blog post, we have chosen 4 states from the US – California, New York, Florida, and Texas. And, we have selected Australia, Germany, Singapore, Portugal, Brazil, Canada, Mexico, Spain, France, Italy, Greece, Netherlands, Ireland, Japan, China and the United Kingdom. 
For each booking, we have classified them into two categories, domestic and international. Then, grouped those booking data by each month and country to observe how the ratio has changed since 2019 December.
Please read this post to understand how we have gathered these data. 
Airbnb booking trend in Europe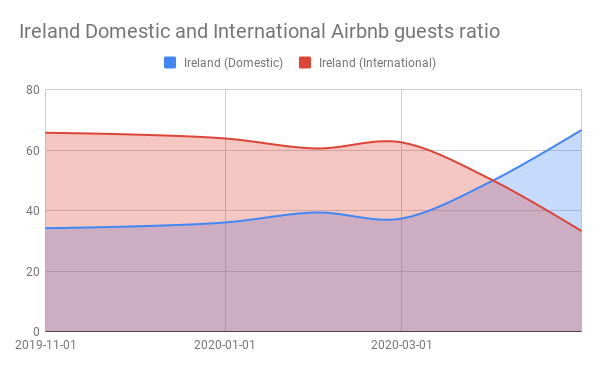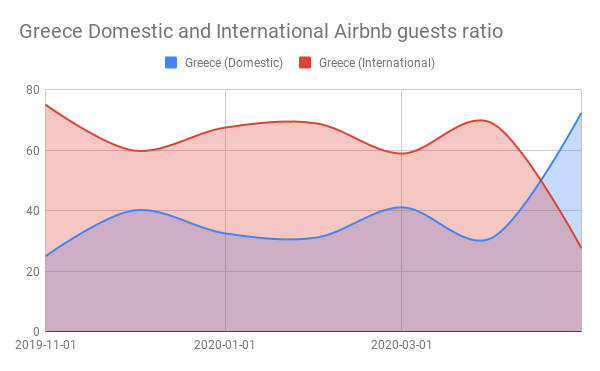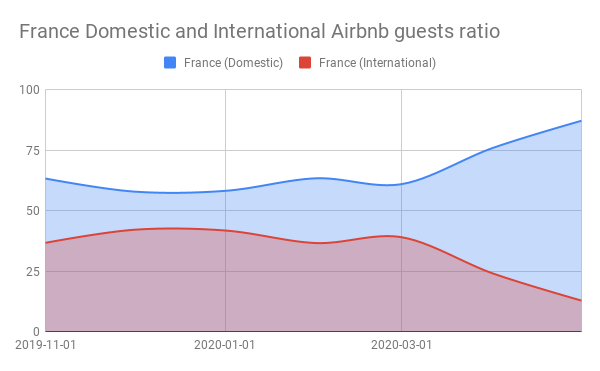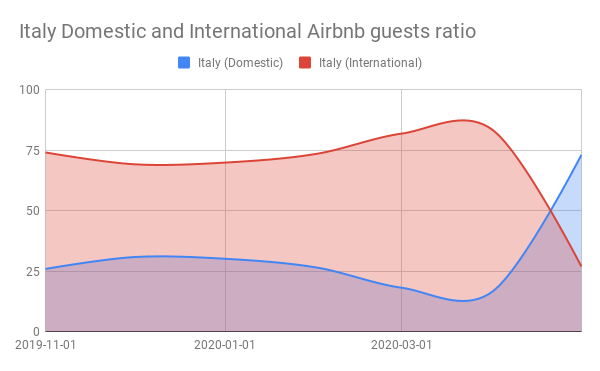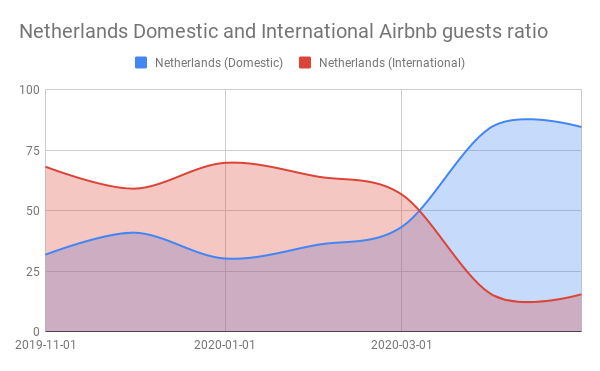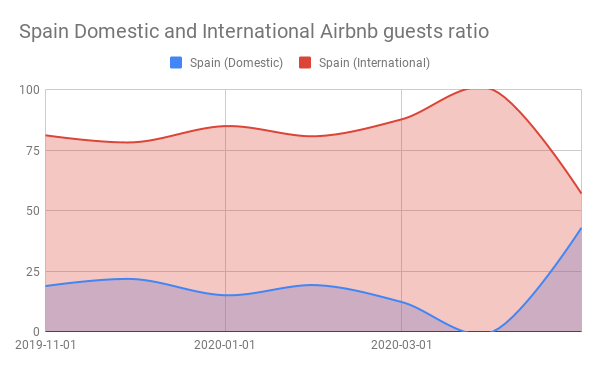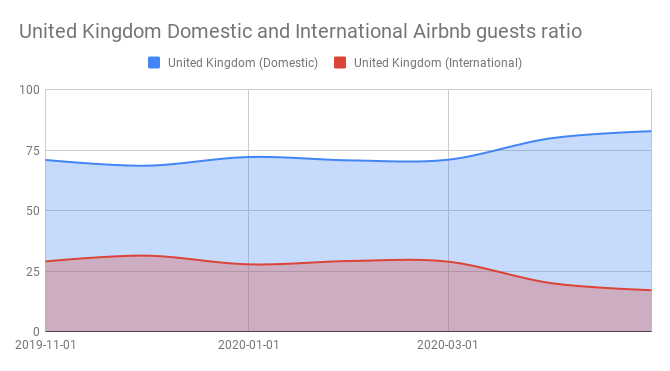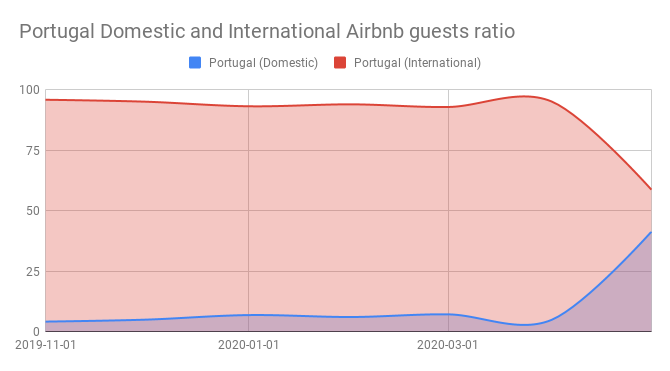 Airbnb booking trends in Asia and Australia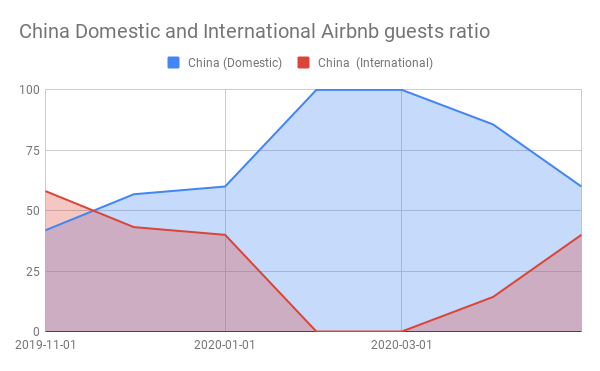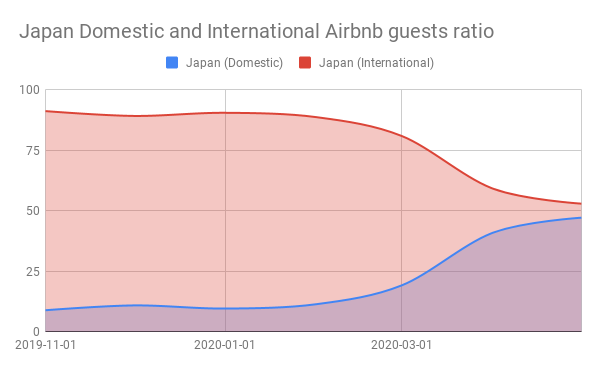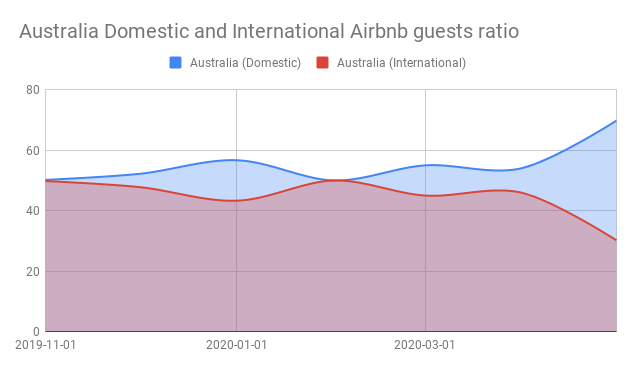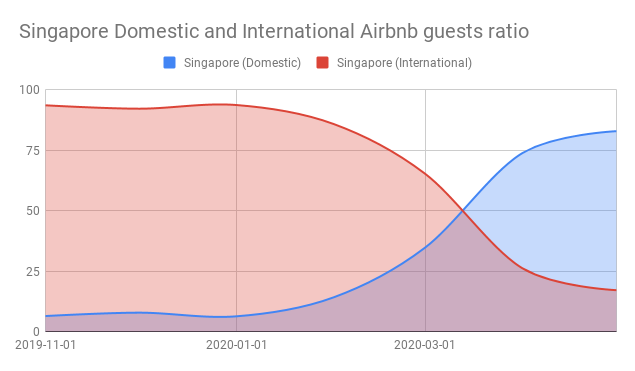 Airbnb booking trend in America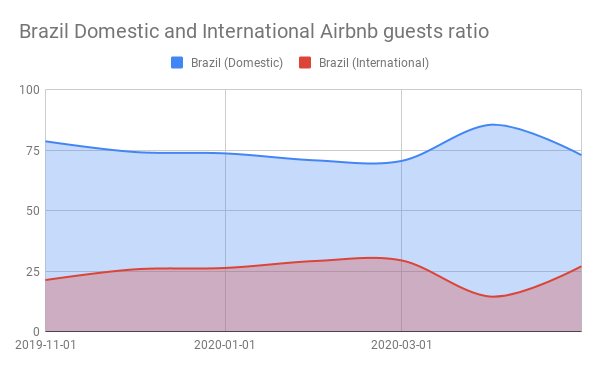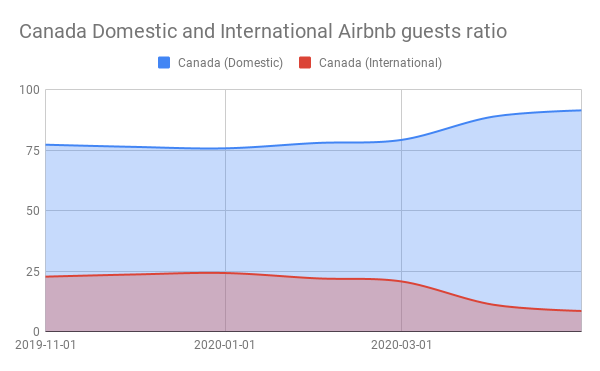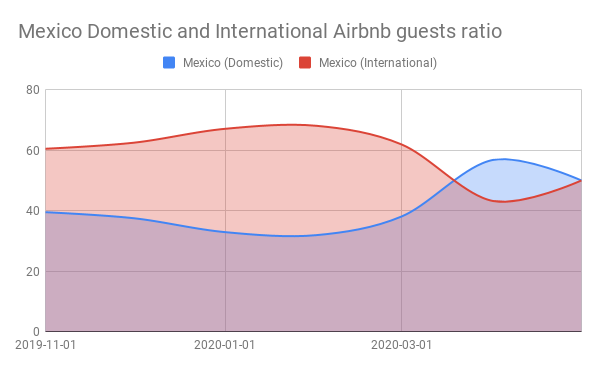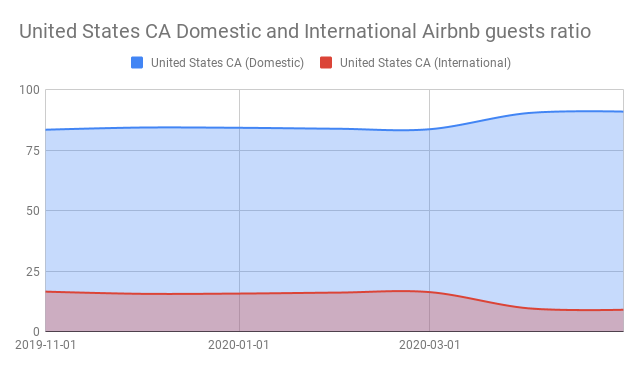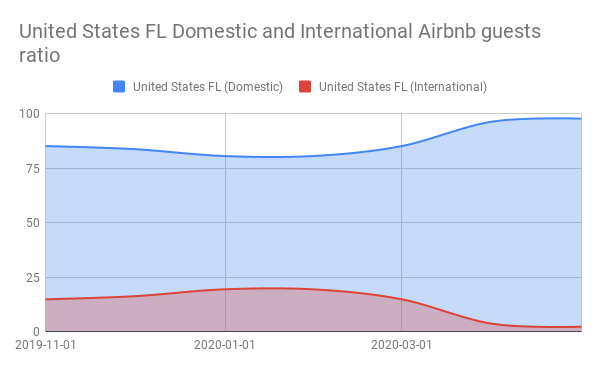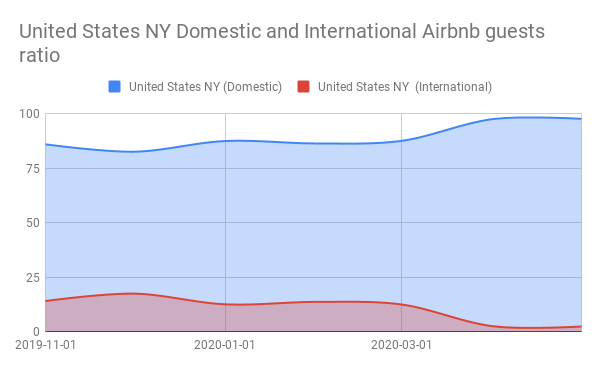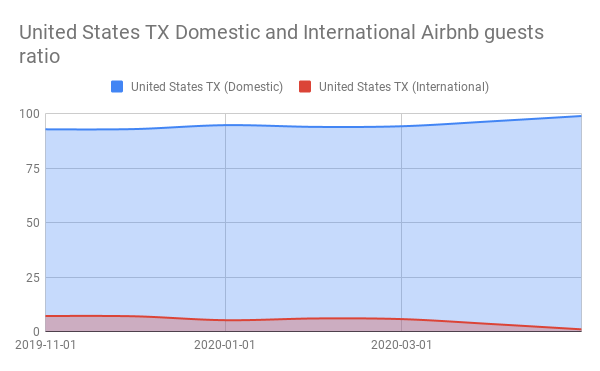 As you can see in the above charts, the percentage of domestic travellers has been increasing. However, I don't see any further evidence that this isn't a temporary increase. If you look at China, their international traveller ratio has been bounced back to the pre-Covid19 level.