Last updated on June 26th, 2023
management apps for real estate
Millennials and later generations are more likely to book appointments, shop, rent, or even buy property online rather than in-person. This means that companies who want to stay in the game must embrace the shift by investing in technology – custom real estate software being a great example of this. Custom property management software is changing the real estate landscape and enabling businesses to keep up with the shifting habits of modern customers. Such a tool can help maximize efficiency while providing clients with tailored services. But what is it, exactly? How can one adopt such technology successfully? These are all important questions worth exploring – but let's start with understanding the basics first: what is custom real estate software?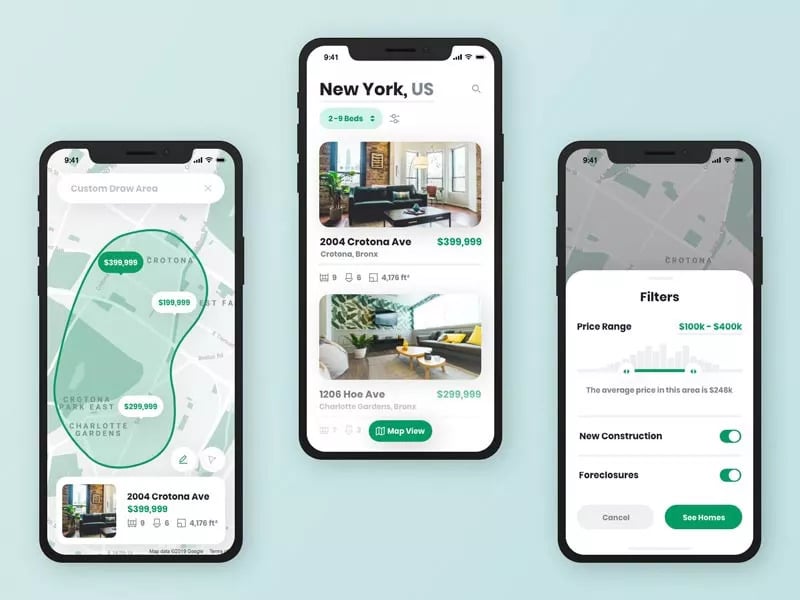 What is Custom Property Management System?
Property management automation software is the key tool used by property managers to maximize operational efficiency and increase their return on investment. Its primary purpose is to automate essential and repetitive processes, such as communication between landlords and tenants, hotel reservations, customer service, and more. This streamlines the process of managing consumer relations and provides better support for any inquiries that arise. Moreover, it eliminates the need for manual data entry thereby decreasing the chances of errors, increasing accuracy, and saving time. 
Using property management automation software helps real estate professionals stay up-to-date with today's market trends. For instance, cloud-based solutions offer flexibility when it comes to storage capacity, data collection capabilities, analytics for strategic decision-making, as well as comprehensive reporting, and online bookkeeping options. Additionally, there is huge potential for advanced predictive analytics to provide personalized recommendations that match different users' needs more accurately than ever before. This can take the form of providing a list of optimized rental opportunities based on risk models or predicting future maintenance needs based on historical data.
2 Ways to Create a Property Management System
The choice is between manually creating big, commercial, rental, or small property management software or using SaaS products. More details are below.
Custom Development
Custom development is a useful solution for businesses that deal with multiple properties on a regular basis. It allows them to have a custom-built system that is tailored to their needs, making the management of the properties simpler and smoother. Companies can add any features, including tools such as Stripe and PayPal for payment processing, an easy API integration process, and a custom UX design. Custom development provides unparalleled quality and reliability in rental property management software. However, companies are highly dependent on the development team, which can either take them to a new level or let them down. If I opened a new project, I would contact Jatapp.co, as they have a positive experience of cooperation. While there are many decent developers out there, it's usually best to work with trusted companies that have a good reputation in the market.
SaaS
SaaS is the perfect solution for property managers who are just starting out in the business or dealing with a relatively small portfolio. Rather than having to build an entire software from scratch and incur hefty upfront costs, SaaS offers a ready-made solution with a much more affordable monthly fee. By taking advantage of SaaS solutions, busy property managers can quickly and easily access all the features they need to keep their operations running smoothly. Plus, SaaS makes it easy to access up-to-date features, so you never have to worry about missing out on the latest developments. With SaaS, staying ahead of the competition is simple!
Guide to Develop Property Management Software
Whether you have hired a development team or ordered a property management software development service, you need to be prepared to go through the following stages. We have collected general information about the stages here.
Determine Software Type
When deciding on what type of property management software you need, it's important to first consider what type of property management you will be doing. Residential and commercial property management requires different software solutions. Residential systems are catered for the management of houses and flats, tracking payments and occupancy, arranging maintenance, etc. For example, rental property management software will be different from commercial real estate software. Commercial systems are tailored for larger business properties such as retail facilities and business premises, providing tools for accounting, maintenance, marketing, and more. So when deciding on a PMS solution, evaluate your needs in order to choose the best one for your business.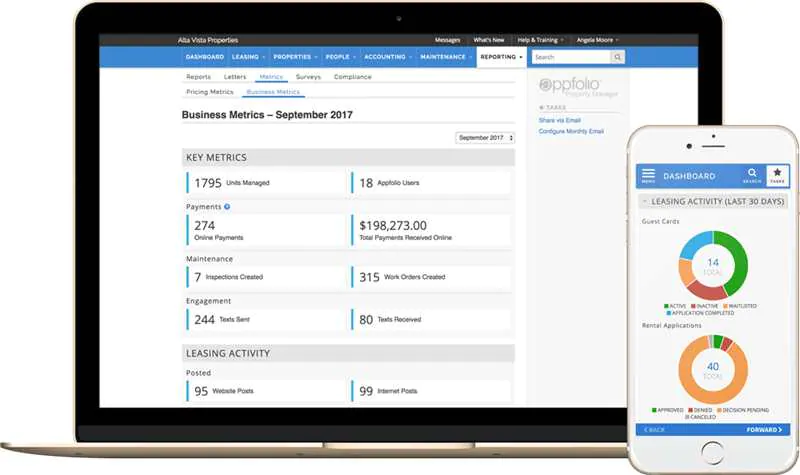 Determine the Main Features
Lease tracking, tenant screening, online payments, accounting, virtual tours, and contract management are all prime features of modern CRM systems. These features provide property managers and landlords with increased functionality to collect rent payments more efficiently, keep better track of their finances, provide potential tenants with a virtual tour experience, and manage contracts digitally.
Selection of a Reliable Supplier
Additionally, prioritize the values of the vendor. Their mission and vision should be in alignment with your own, to ensure that you can make a long-term relationship that is beneficial for both parties. Furthermore, look into the technical capabilities of the company. Do they have sufficient experience? Are they flexible to incorporate any changes you may make along the way? All of these questions are key considerations when selecting a reliable vendor for your property management software project.
Working Out Key Details
Apart from scalability and cloud-based solutions, it is essential to consider other crucial details such as pricing, features, and analytics. Pricing should be set according to the value you want to provide; features should include an intuitive interface and many customization options; and analytics should show data related to users' behavior —this information can help you make well-informed decisions towards better management of rent portfolios. The right combination of these details will give a much-needed edge over competitors in the market.
Conclusion
Developing property management software is an important step for any business that wants to give its clients the best possible service. Knowing what type of PMS you need, understanding the features, and choosing a reliable supplier are essential steps in developing your software. Together with the right development team, creating quality property management software is a very real task.