Last updated on December 13th, 2022
Purchasing a property investment in France is a complex task and it requires a lot of analysis. In this article, we'll feature the various kinds of mortgages in France, upfront & ongoing costs of investment property, taxes, and other fees that you should consider. Learn how you can strategize property investment in France & make an informed decision!
Variable Rate Mortgages
Variable rate mortgages can fluctuate, either on a 3- or 12-month basis, which affects your duration or monthly payments. This is usually decided before the loan is in place. The advantage of a variable rate is that there are usually no penalties for early repayment, partial or total. 
Fixed Rate Mortgages
Fixed rate mortgages are worth considering in France as the rate is often fixed for the entire duration of the loan, up to 25 years. 
Capped Rate Mortgages
Capped rate mortgages are interesting because the variable rates are incredibly low at the moment. Capital Repayment Mortgages Capital repayment mortgages are the main type of loan offered by banks in France, where you are repaying both capital and interest from the start of the loan. 
Interest Only Mortgages 
The purpose of this investment is to acquire interest and serve to repay the outstanding capital at the term of the loan.
How to apply for a mortgage in France?
The process of choosing and obtaining a mortgage in France can seem complex and obscure. Here are some of the requirements that you will need:
1. Mortgage Application
The first step is to request an official mortgage offer from the lender of your choice. Once the seller and buyer have signed a preliminary sales agreement, the bank is assured that the buyer can afford the loan (per French standards), and the property's value supports the loan request. 
2. Mortgage Agreement
Once you have completed the necessary application paperwork and agreed to the life insurance coverage, the lender will send you the mortgage offer. This may take up to 10 working days (but not more than 30 days) before signing and accepting the offer. 
3. Notary Procedure
Finally, the lender will send a copy of the mortgage agreement to a notaire (notary), who will prepare the deeds of sale. The whole process typically takes around 2-3 months from signing the initial sales agreement to completion of purchase.
Here are some of the requirements:
Completed mortgage application form 

Copies of the borrower's

passports or valid ID
Proof of income

(self-employed individuals need audited financial statements for three years)

Bank account details

Proof of current address

Completed preliminary sales agreement
If improvements are to be constructed on the property, a property title or preliminary sales agreement for the land, building license, and the building contract and plans 
The title deed or loan deed with a complete repayment table

if the property is to be financed with a remortgage or equity release
How do mortgages work in France?
Mortgage costs in France depend on multiple factors – they are usually more expensive for existing properties than for new builds.

You can expect to pay between

10-15% of the purchase price in total transaction costs

when buying property in France, including taxes and insurance.

Fees relating to the mortgage include

mortgage arrangement/administration fees

– typically around 1% of the amount borrowed (plus VAT)

Notary fees – usually about

2-3%

for a new property and

6-8%

for a property older than five years (plus VAT) Valuation survey – sometimes a requirement of lenders, costs around

€250

.
In addition to this, you can easily calculate how much the approximate monthly payment for your mortgage is using an online mortgage calculator in France.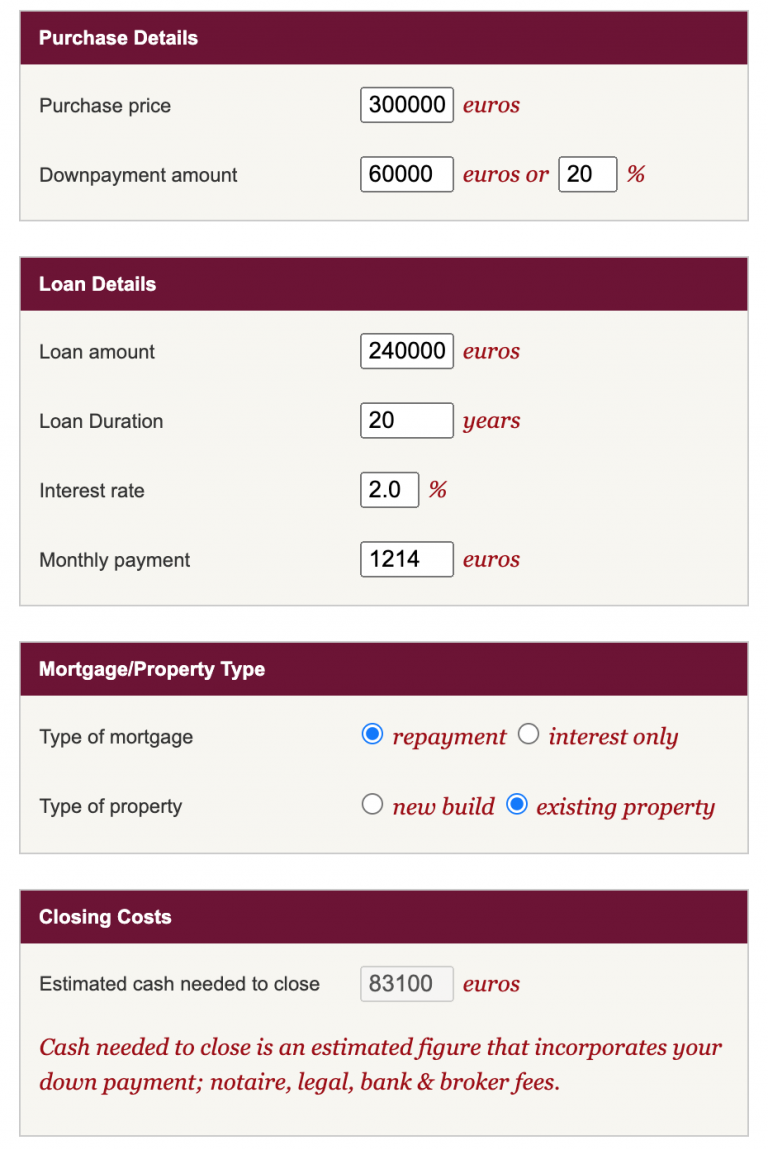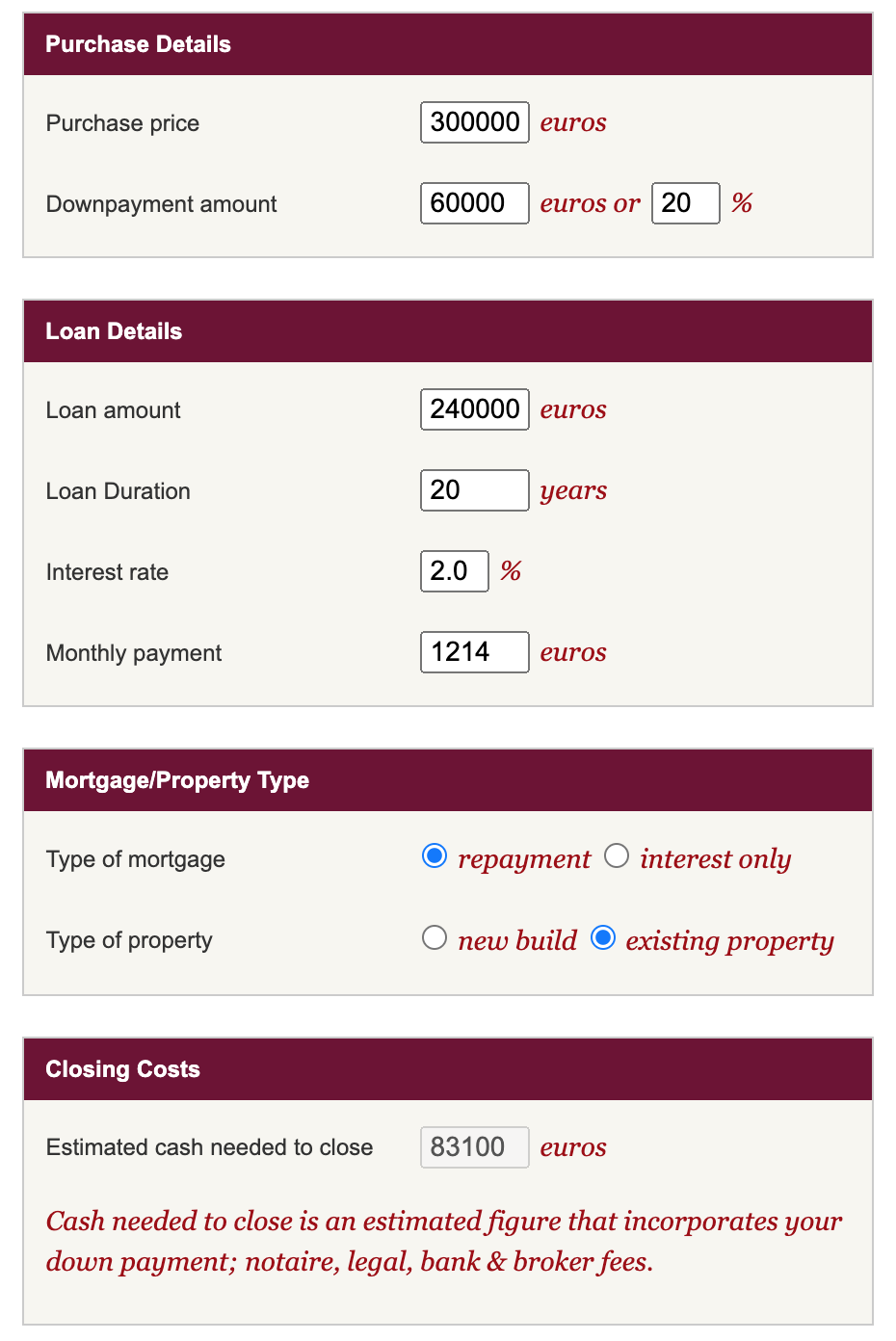 Costs of Investment Property
Now that you have familiarized yourself with the kinds of mortgages, the next step is to learn more about the costs of investment! The average price of houses currently on the market is €10,650 per square meter. 
The average monthly rent ranges from €32 – €35 per square meter. Let's take a look at the major cities in France and create a comparison:
| Location | Apartment price (per sq.m) within the city centre | Apartment price (per sq.m) outside the city centre |
| --- | --- | --- |
| Paris | €13,852 | €10,335 |
| Nice | €6,325 | €4,725 |
| Antibes | €5,125 | €4,000 |
| Lyon | €5,100 | €3,057 |
| Toulouse | €4,688 | €3,043 |
| Nantes | €4,288 | €2,622 |
| Montpellier | €3,660 | €2,575 |
| Lille | €3,220 | €2,540 |
| Marseille | €3,200 | €2,530 |
TOTAL EXPENSES & TAXES
Here is a summary of expenses & fees that you will need to consider when investing a property in France:
| EXPENSES | FEES | AMOUNT |
| --- | --- |
| Notary Fees | 3-10% (+20% VAT) |
| Registration Fees | 0.60% - 4.89% |
| Land Registry Salary | 0.10% |
| Real Estate Agent's Fees | 1.50% - 5% (+20% VAT) |
What is a good cash return / net rental yield? 
You can generate good cash flow from your residential investment property by either renting out long-term or short-term. For the long-term rental, you'll rent out your property for a minimum of 12 months. There's very little maintenance to do and you'll need to visit the property on a quarterly basis to do inspections & other similar errands. 
However, if you are after high return investments such as over 10% net rental income, running a short-term rental is what you need to consider. By doing short-term rental, you need to target somewhere between 10 – 25% net rental yield, and 20-50% cash return during the first year. 
Airbtics is designed to showcase accurate data for simulating cash returns using the ultimate Airbnb Calculator. Choose to stand out among your competitors & try Airbtics!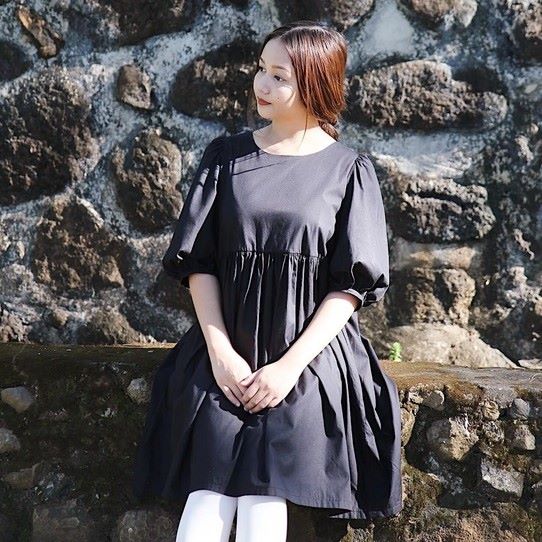 Robyn is a passionate content writer about short-term rentals and is dedicated to research & sharing property investment strategies and analysis worldwide. She is a graduate of Alliance Française de Manille, a songwriter, an animal advocate, and an avid fan of The Beatles since birth.