Possessing an apartment has long been listed as one of the basic necessities, but finding one isn't that basic! Fortunately, there are many apps and other tools that can make the process simpler. However, securing the perfect apartment still requires careful consideration and planning. Renting an apartment comes with various limitations and factors to weigh. 
The competition for quality units in prime locations can be fierce, but with the right approach, you can secure your right rental property. Therefore, it's crucial to consider all the important aspects before making your decision. Here are some tips to help you find the ideal apartment for rent:
1. List and structure your requirements: Ideally, you must aim to begin your search at least 60 days prior to your desired move-in date. Create a well-structured list of your preferred location, apartment type, and other preferences. Keep the requirements flexible enough as it may not be easy to find an apartment that meets all criteria. 
Pro tip: The first weekends of the month are typically less competitive, so consider beginning your search during this time to secure the best properties.
2. Set your budget wisely: In addition to listing your requirements, it's important to establish a budget. Take into account your income and consider additional costs like shifting costs, application fees and security deposit in the expense column.
Pro tip: It is advisable for your rent not to exceed 25% of your income.
3. Use online platforms to begin your search: Take advantage of numerous online platforms that provide convenient ways to browse through available rental listings, compare prices and assess apartment amenities. Utilize these platforms for your preliminary research and narrow down your options. This will make your work easier. If you decide to use their services, use a reliable one, and conduct additional research to ensure you're making an informed decision.
4. Tour properties in person: Regardless of whether you use an online platform or not, it is important you personally tour the property you are considering. Avoid relying solely on the photographs or videos available online or provided by the owner.
5. Look out for trustworthy agents in your area: Working with a real estate broker specializing in rental properties can be invaluable in competitive rental markets. Many brokers offer their services free of charge to renters. It's important to connect with multiple brokers to find one who has access to apartment buildings in your desired neighborhoods. They can guide you through the rental process, help you find suitable properties, and negotiate on your behalf.
Pro tip: Prefer a broker or agent who specializes in rental properties only, not in sales deals.
6. Negotiate: In competitive rental markets, negotiating a longer lease term can work in your favor. Some landlords offer discounts on long-term leases. By extending your lease, you may secure a better deal and potentially avoid the hassle of searching for a new apartment.
7. Take insurance: Protecting your belongings is crucial when renting an apartment. Many renters mistakenly assume that their landlord's insurance covers their personal property, but this is often not the case. Renter's insurance provides coverage for your possessions in the event of a fire, natural disaster, or theft. It's a small investment that can save you from significant financial loss. Most landlords now require tenants to have renter's insurance, so be sure to include it in your rental budget.
8. Ensure security: Screen the apartment's security system thoroughly and inquire about the safety of the neighborhood. Understanding ground reality and any potential issues can help you make an informed decision.
9. Consider amenities: First, determine the amenities you require in an apartment. Check for basic utilities like gas, electricity, water, parking, and internet. Other additional amenities like swimming pools, basketball, parking, walking trails, gym, etc can be subjective as per your needs.
10. Understand legal documents well: Familiarize yourself with lease terms and policies before signing the agreement. It's essential to review and understand all the terms and policies outlined in the document. Pay attention to details such as lease duration, renewal options, potential penalties for breaking the lease, and any restrictions on adding roommates or pets. Clarify any uncertainties with your landlord or property manager to ensure you're aware of all the obligations and rights associated with your rental agreement. Also look for the tenants' rights of your city to be aware of your rights and avoid any sort of exploitation.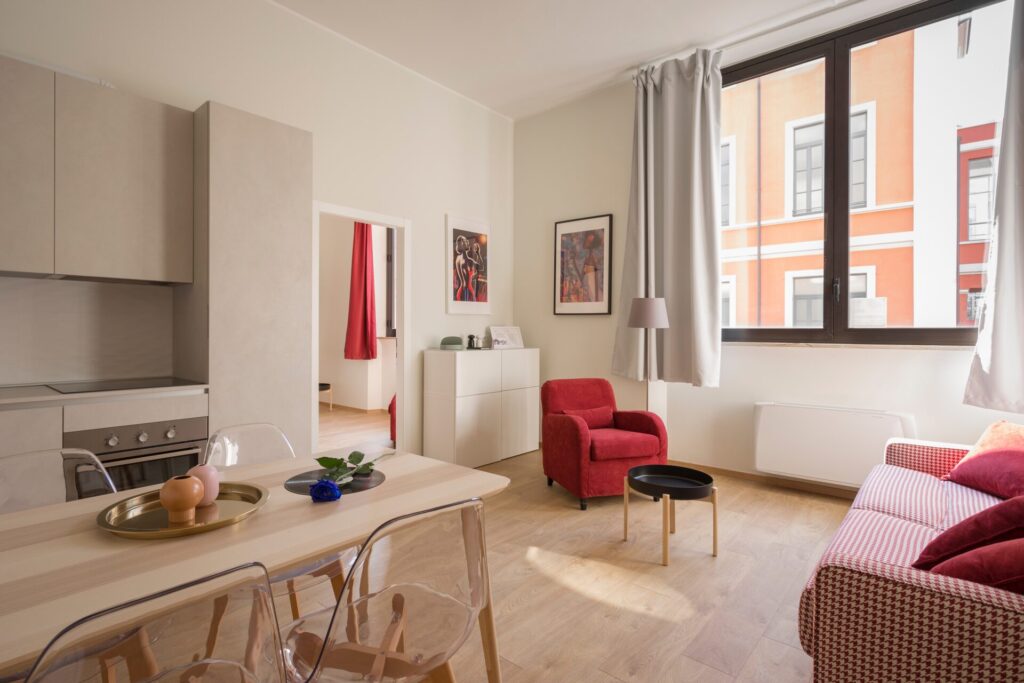 In conclusion, finding the perfect apartment for rent requires careful planning and research. By starting your search early, utilizing online resources, seeking assistance from real estate brokers, and understanding your rights and responsibilities as a renter, you can navigate the rental market with confidence. Remember to prioritize your needs, budget, and safety throughout the process. With these tips in mind, you'll be well on your way to finding the ideal rental home or apartment.
Want to become an Airbnb host?




Start your journey by exploring profitable markets!