What is Vrbo and How Does it Work for Vacation Rental Hosts?
Airbnb is the undisputed king of the home-sharing economy. But every monarch is challenged from all fronts. And one of Airbnb's mighty opponents is Vrbo.
Vrbo is the battle-hardened veteran of the industry, a pioneer that predates Airbnb's rise to fame. In this article, let's uncover the untold story of Vrbo and how it's poised to challenge the mighty Airbnb for the throne of the home-sharing kingdom. We'll answer the following questions:
What is Vrbo and How Does it Work?

How Is Vrbo Different than Airbnb?

Is Vrbo Safe?

How to List a Property on Vrbo? 
What is Vrbo and How Does it Work?
Vrbo is short for Vacation Rental By Owners. It is an online marketplace where property owners list their homes as vacation rentals that travelers can book. Like Airbnb, Vrbo manages these transactions as a bridge between hosts and guests. 
12 years before Airbnb's grand entrance, Vrbo was founded in 1995 in Colorado. The man behind it was David Clouse, a retired teacher who wanted to rent out his ski condo as a vacation home in Breckenridge.
But here's the twist: he had no patience for the traditional travel agencies and all the cumbersome intermediaries.
His determination to streamline the process became the fiery fuel behind this venture. It was the spark that ignited the creation of a groundbreaking rental site where property owners could proudly display their rentals 
And Vrbo was born because of this. Its birth paved the way for a new era of direct connections between homeowners and eager adventurers. If you think about it, Vrbo started the revolution in the world of vacation rentals.
Vrbo: Acquisitions and Global Expansion
In 2006, Vrbo's journey took a new turn as HomeAway, a Texan vacation rental marketplace, acquired it. This partnership became the launching pad for Vrbo into the global arena while retaining its unique identity. With more capital at its disposal, it offered homeowners a bigger and better platform to showcase their properties.
Under HomeAway, Vrbo spread its wings beyond the US borders. It quickly became a household name for travelers seeking vacation rentals worldwide. This partnership between HomeAway and Vrbo did not just help homeowners profit. It also helped HomeAway secure its position as an industry leader as it gobbled up other vacation rental websites along the way.
A giant in online travel came into the mix in 2006, wanting to expand its horizon. The Expedia Group acquired HomeAway. Of course, the acquisition included Vrbo. Vrbo became an integral part of this conglomerate and was poised for even more significant developments.
Currently, Vrbo operates in 190 countries with 2 million short-term rental properties listed on the platform.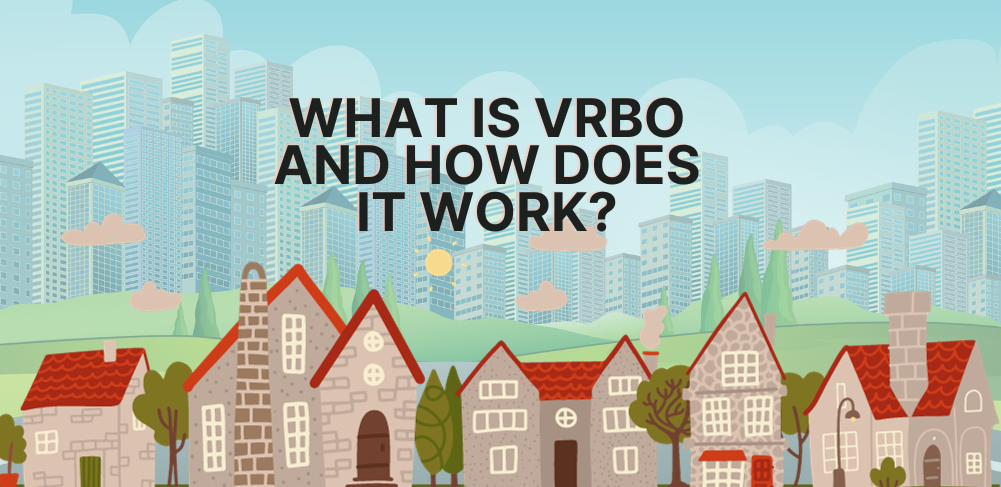 How Does Vrbo Work For Hosts?
Vrbo is an online vacation rental platform that also offers a wide range of accommodation options. Hosts can list on Vrbo a wide range of properties, from seaside and urban residences to urban apartments and posh houses. Later on, we'll tell you how to create a Vrbo listing.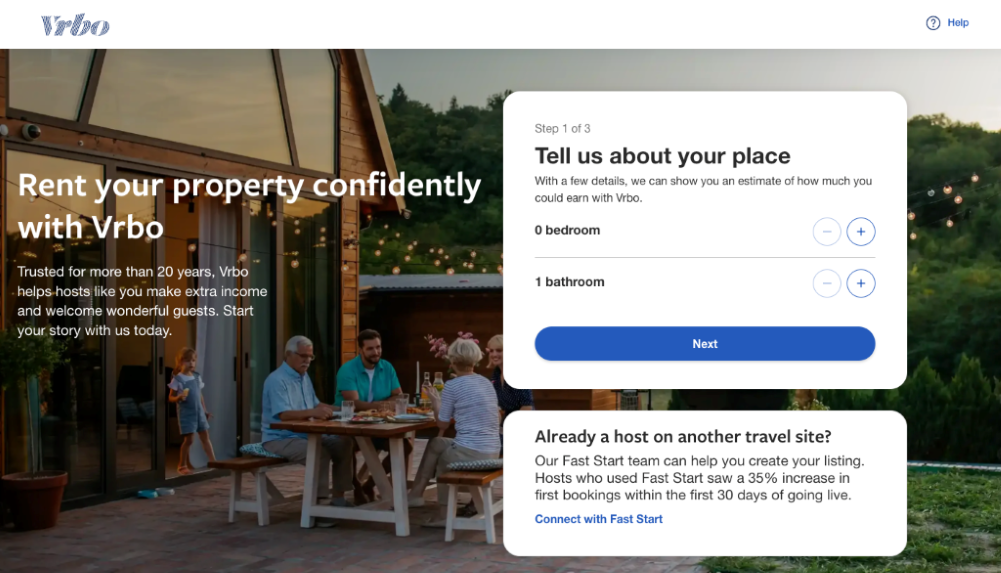 But your vacation rental listing will not only be offered exclusively on the platform. Remember when we said that it had been acquired by Expedia? Well, this acquisition has also benefited Vrbo hosts. 
Once you list an accommodation on Vrbo, your listing will spread on the extensive network of the Expedia Group. Vrbo provides your vacation properties wider exposure via Trivago, KAYAK, TravelMob, CanadaStays (if applicable), and websites under this conglomerate.  This increases your chances of booking requests from various platforms!
How Is Vrbo Different than Airbnb?  
Vrbo cannot seem to escape the shadows of Airbnb. While Vrbo is very similar to Airbnb, there are still key differences between the two. 
For starters, Vrbo only allows you to list an entire property. This means that guests can enjoy the entire place for themselves. On the other hand, Airbnb allows hosts a variety of property types. A medieval castle? A full-floor Manhattan penthouse? A cozy private room? Shared spaces? What have you? Hosts may even create a listing for their couch for all they (Airbnb and guests) care.
In this section, we'll provide a list of how Vrbo is different from Airbnb:
Property Type and Variety
Specializes in entire home rentals only
Offers entire homes, private rooms, and shared spaces
Property Management and Hosting Fees
Offers options for flat annual fees of $ 499 or 5 % individual booking fees for hosts
Profile and Review System
Lacks individual host and traveler profile pages;
single satisfaction rating
Requires comprehensive host and traveler profiles;
detailed reviews, and separate ratings for cleanliness, communication, and location
Superhost and Premier Partners
Has "Premier Partners" with specific criteria for hosts, including low cancellation rates and an average guest rating above 4.5
At the end of the day, it's all about contributing to the best vacation for short-term renters. From the check-in process to leaving reviews, which of these two vacation rental sites is for better guests?
Pricing details, including cleaning and service fees, revealed on the final listing page
Displays pricing information upfront on listing pages, offering more transparency
More advanced filters for a more personalized search
Map with nightly rates of each property
Does not offer the same monthly payment option
Charges guests 6-12% of the reservation cost
Allows reviews up to one year after the visit
Requires guests to leave reviews within 14 days following check out date
How to List a Property on Vrbo?
Imagine your rental as a performer wanting to be seen. So make them known to people looking for vacation rentals! A great way to shower your rental with attention is by listing it on Vrbo. Here are the very simple steps:
1. First things first, start by logging into your account. If you're not part of the hosting community yet, create your account and get ready to open your doors to travelers.
2. At the top of the homepage, you'll find the key to your hosting dreams: "List your Property".  
3. Set the scene by sharing the details of your property (location, number of rooms). Introduce your rental to the world! Ready? Then, hit "Next"
4. You'll now see a checklist. Think of it as a guided tour to set up your listings. This includes:
'Details': Tell the world about your unique property.

'Photos': Capture your space's essence in high-quality pictures.

'Security': Ensure peace of mind for both you and your guests.

'Payment': Set the financial stage for your hosting venture.

'Pricing': Find the sweet spot between affordability and profit.
5. If you're satisfied with your choices, take a deep breath and make it official. Click 'Go live' to release your listing to the world!
Remember when we said that your Vrbo listing would appear on other Expedia websites? Though they're a lot, the fact remains that your property will not appear on another important site, Airbnb. So, while you're at it, why not create an Airbnb listing for your property to get all bases covered?
Is Vrbo Safe?
"How safe is Vrbo?" is a valid question. To answer your question, Yes, it is safe to use Vrbo! As a legitimate and well-established company, Vrbo is an American vacation rental platform that offers host and property managers a degree of safety. This company has been at the forefront of the vacation rental industry for decades. Its rich history brings a wealth of experience to the table, making it a trusted name among travelers and hosts alike. In fact, many vacation rentals had already made a significant profit from it way before Airbnb came to the scene 12 years later. 
Legitimate booking platforms like Airbnb have put a layer of security for all stakeholders. In the case of Vrbo, it offers secure and reliable payment processing. Vrbo sends the partner payout as early as one business day after checkout. Depending on your bank, the payout will reach your account roughly five to seven business days later. 
Vrbo also provides clear and transparent policies. This includes cancellation policies that allow you to set the terms for your vacation rental properties. You have control over your listings and can tailor them to your preferences. Vrbo offers property damage protection options, providing an extra layer of security for your valuable assets. These are safety nets for unforeseen incidents, offering peace of mind to rental owners.
Vrbo, A Worthy Player in the Home-Sharing Arena
Vrbo is a vacation rental platform with a legacy predating the rise of Airbnb. Currently backed by the Expedia Group, this formidable player has positioned itself as a strong challenger to Airbnb's dominance.
As Vrbo continues to carve its path in the home-sharing economy, it is still poised for significant developments and has the potential to reshape the industry's dynamics. Can it unseat Airbnb from the throne? This remains to be seen. However, its presence and contributions to the vacation rental market are undeniable, making it a noteworthy contender in this ongoing rivalry.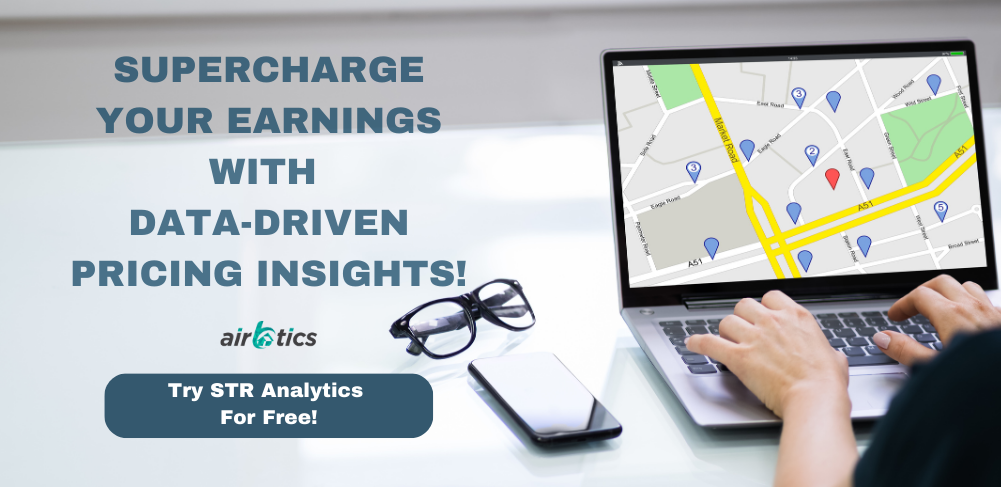 Find a profitable
investment property
Use powerful analytics to discover lucrative & traditional Airbnb properties within minutes.
Find a profitable
investment property
Use powerful analytics to discover lucrative & traditional Airbnb properties within minutes.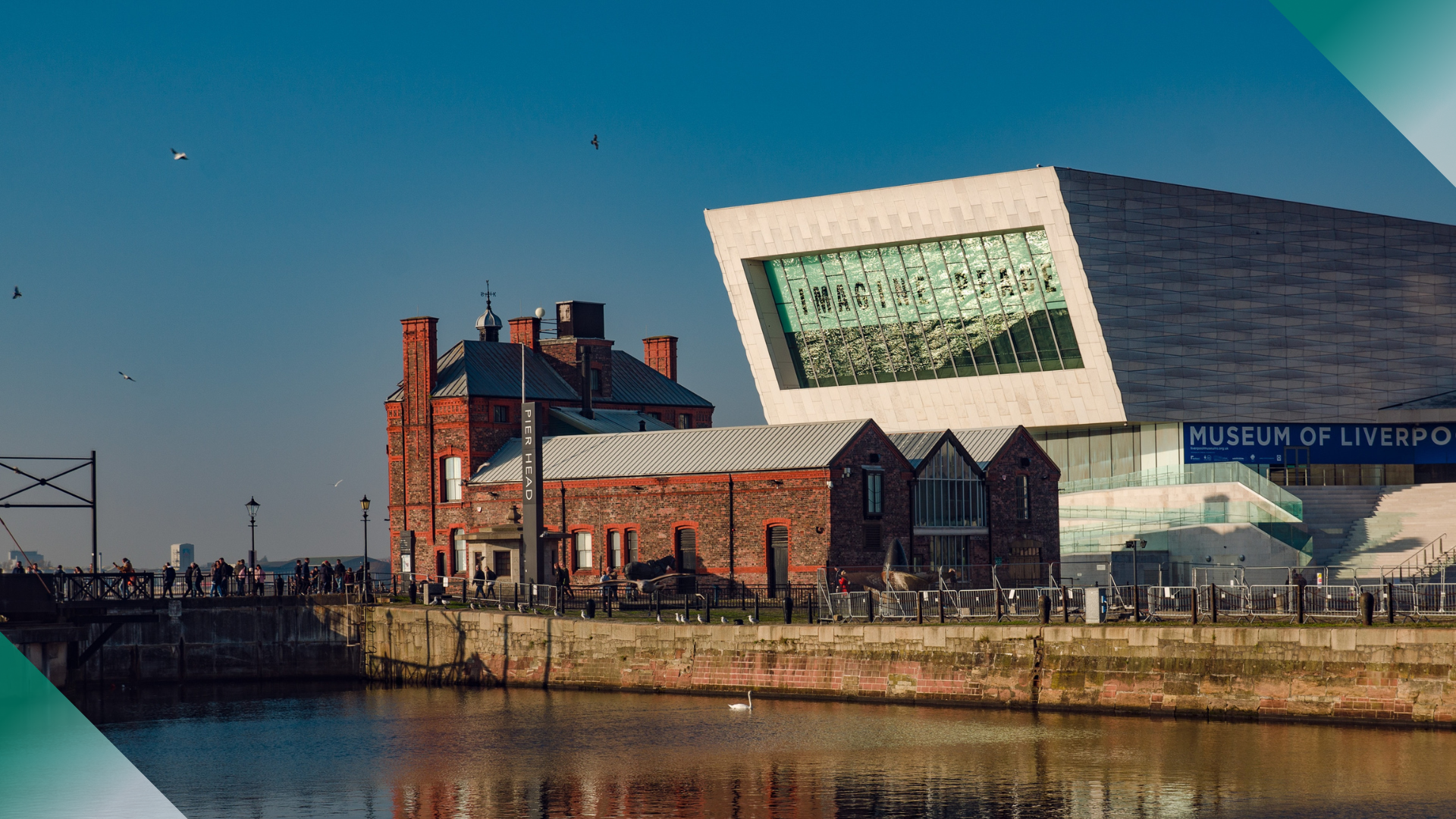 Last updated on September 27th, 2023Best Areas in Liverpool to Invest in Airbnb this 2023: Looking for the best areas in Liverpool to invest in …