Last updated on August 22nd, 2023
I'm the founder and developer behind Airbtics, a pioneering Airbnb analytics firm established in 2019. I have witnessed various use cases of Airbnb historical data in shaping strategic decisions. Whether you're an Airbnb host, vacation rental manager, hedge fund manager trading Airbnb stocks, or a destination marketing organization, you can leverage Airbnb historical data. I'll explain them later in this post. 
How to get Airbnb historical data?
Airbnb doesn't provide this. Some companies have been collecting data by monitoring Airbnb listings' calendars at regular intervals.  
4 leading vendors are AirDNA, AllTheRooms Analytics, Mashvisor, and Airbtics. Through these platforms, users gain access to crucial metrics such as occupancy rates, daily rates, and revenue trends within specific markets. AirDNA offers data at a daily level. Meanwhile, AllTheRooms Analytics and Mashvisor offer insights with monthly granularity. At Airbtics, we stand out by providing data granularity up to a daily level, with records stretching back to 2021.

6 common Airbnb historical data use cases
1. Strategic Investment Decisions: You can identify the most profitable cities for Airbnb investments through historical data analysis. Insights from Airbtics and other platforms empower investors to identify high-growth markets.
2. Neighbouhood-Level Analysis: You can find the different average occupancy rates of various neighborhoods. If this is what you need, you'll find Airbtics useful as the data on the app is dynamic. You can move around different neighborhoods and it'll show the statistics of different areas.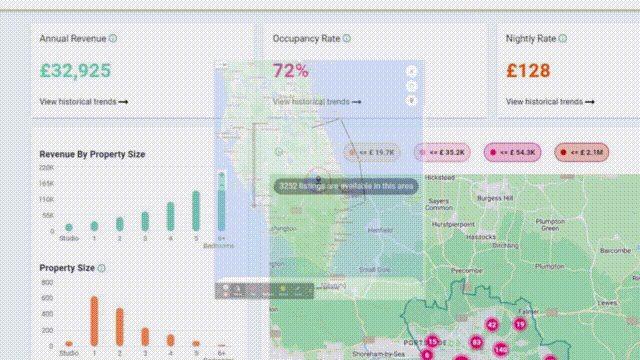 3. Smart Pricing Strategies: Are you a revenue manager? Monitoring competitor rates and trends enables hosts and property managers to optimize pricing. Historical data gives a clear picture of market dynamics, allowing for smart pricing adjustments. If this is what you need, Airbtics offers various custom data solutions for your company. 
4. Listing Optimization: Benchmark against top-performing listings to optimize your listings. Historical data helps you with actionable insights to enhance listing occupancy rates. For example, you may find an insight that all the top listings in Dallas are offering Hot Tubs.
5. Airbnb Stock price prediction: By analyzing the total number of booked nights in different cities, one can anticipate shifts in Airbnb prices. Historical data serves as a compass for navigating market trends.
6. User Demographics: Unique to Airbtics is the ability to decipher Airbnb user demographics, such as geographical origins. This insight enables better targeting of marketing efforts. This is useful for DMOs or local governments.
Pricing 
If you are looking for customized data, it'll typically start from $500 or more. Otherwise, you can simply use their app, and see the historical data from their dashboards. It'll cost you a maximum of $100 per market.  
3 things to consider when choosing Airbnb historical data vendor
To leverage historical data effectively, several crucial considerations come into play:
1. Data Quality: Relying on subpar data can lead to misguided decisions. Before diving in, utilize the free version of the app to test data quality and accuracy.
2. Data Delivery Methods: Does the platform offer data through APIs or CSV files? A seamless and efficient data delivery mechanism is essential for streamlined decision-making.
3. Granularity Matters: Data granularity impacts the depth of insights. Can you access data on a monthly or daily basis? Is the data available at a market or individual listing level? Tailoring data granularity to your specific needs is paramount.
Looking for an accurate Airbnb Analytics?
At Airbtics, precision is our hallmark. Our data granularity, accessible via API, extends to individual listings, ensuring the most comprehensive insights. We take immense pride in our 97% accuracy rate (We compared our total number of nights booked on Airbnb prediction to Airbnb's financial report). 
Meet our

enterprise

customers
Meet our

enterprise

customers
TechVestor is a short-term rental investment fund. They receive Airbnb performance data of various markets in the US on a monthly basis to do analysis on each markets. It helps them to stay ahead in the market by knowing the trends fast. For example, they may find out the top Airbnb listings in a market X have hot-tub using our data.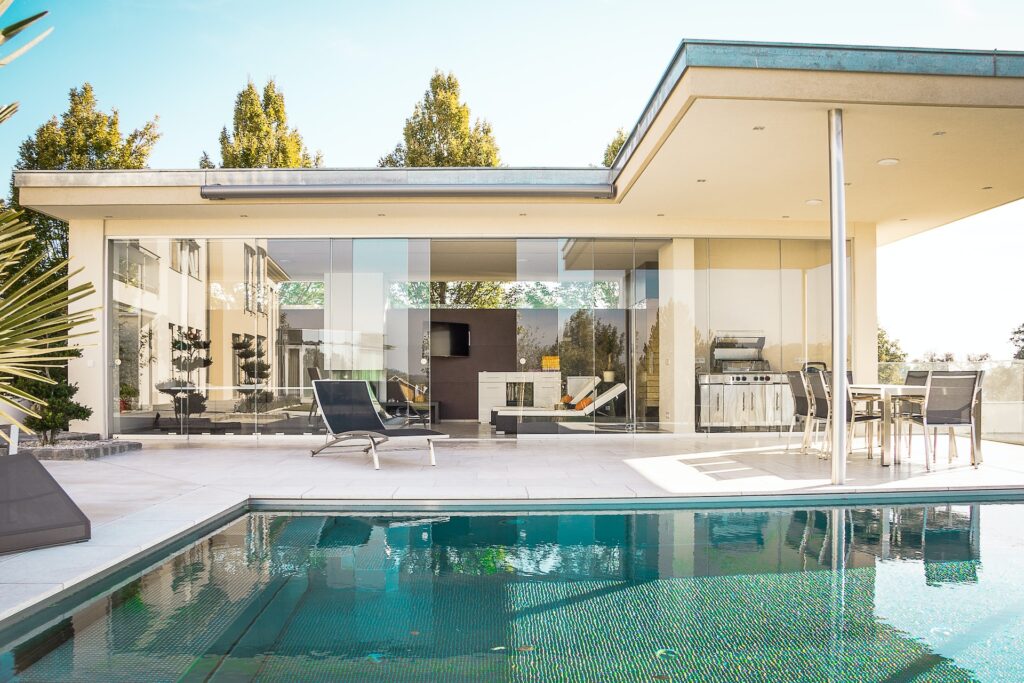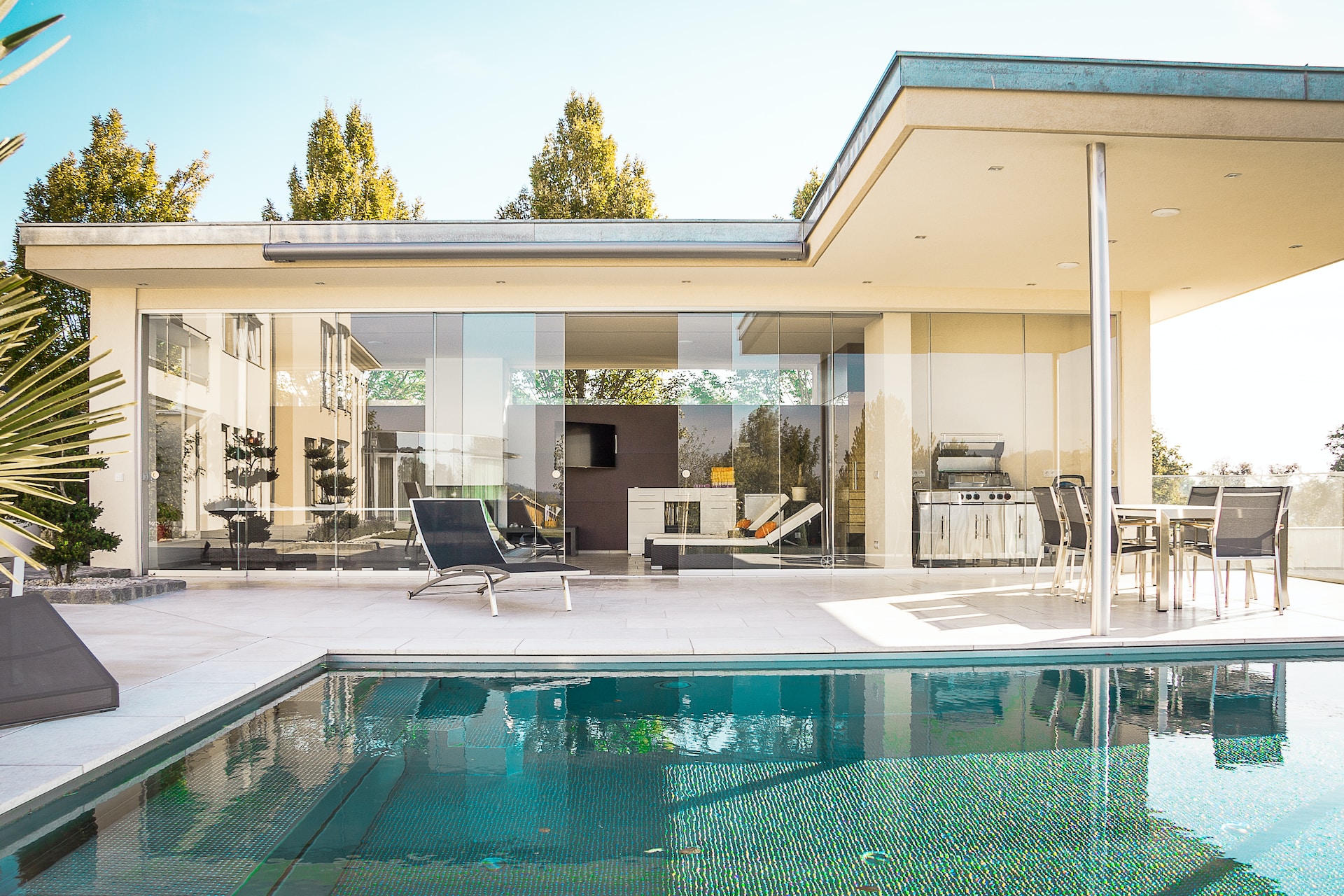 PropR is a data-driven short-term rental management company based in South Africa, and also expanding into Dubai and European markets with over 400 listings. They receive our Airbnb pricing data on a weekly basis to feed their custom pricing algorithm. Result? It works better than any other dynamic pricing tool in the market because all short-term rentals are unique. They don't leave a single dime on the table when it comes to setting nightly rates!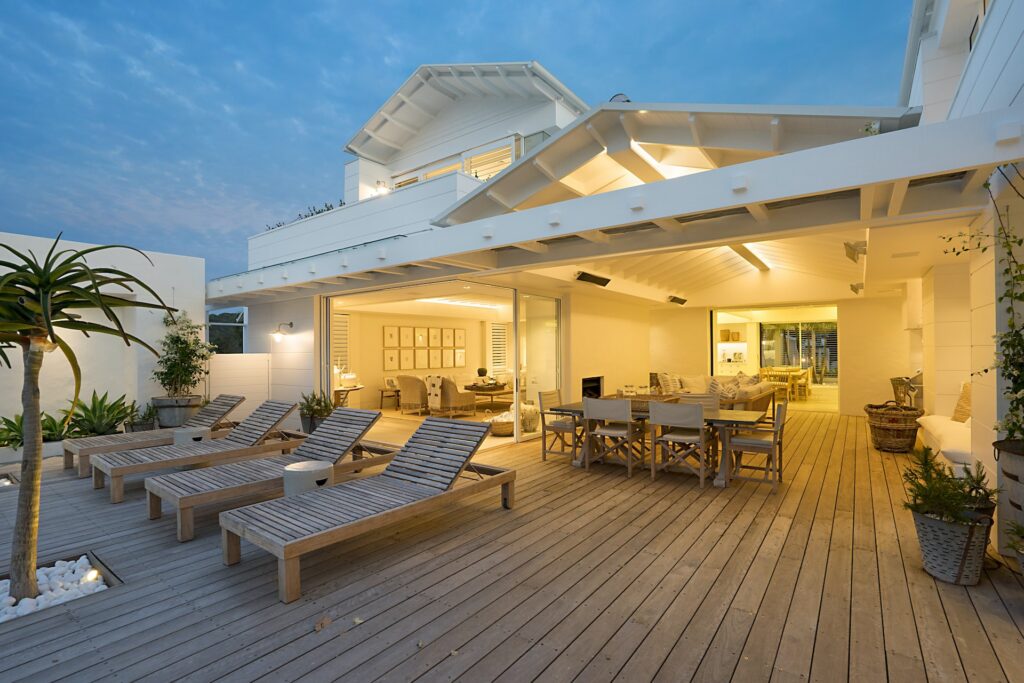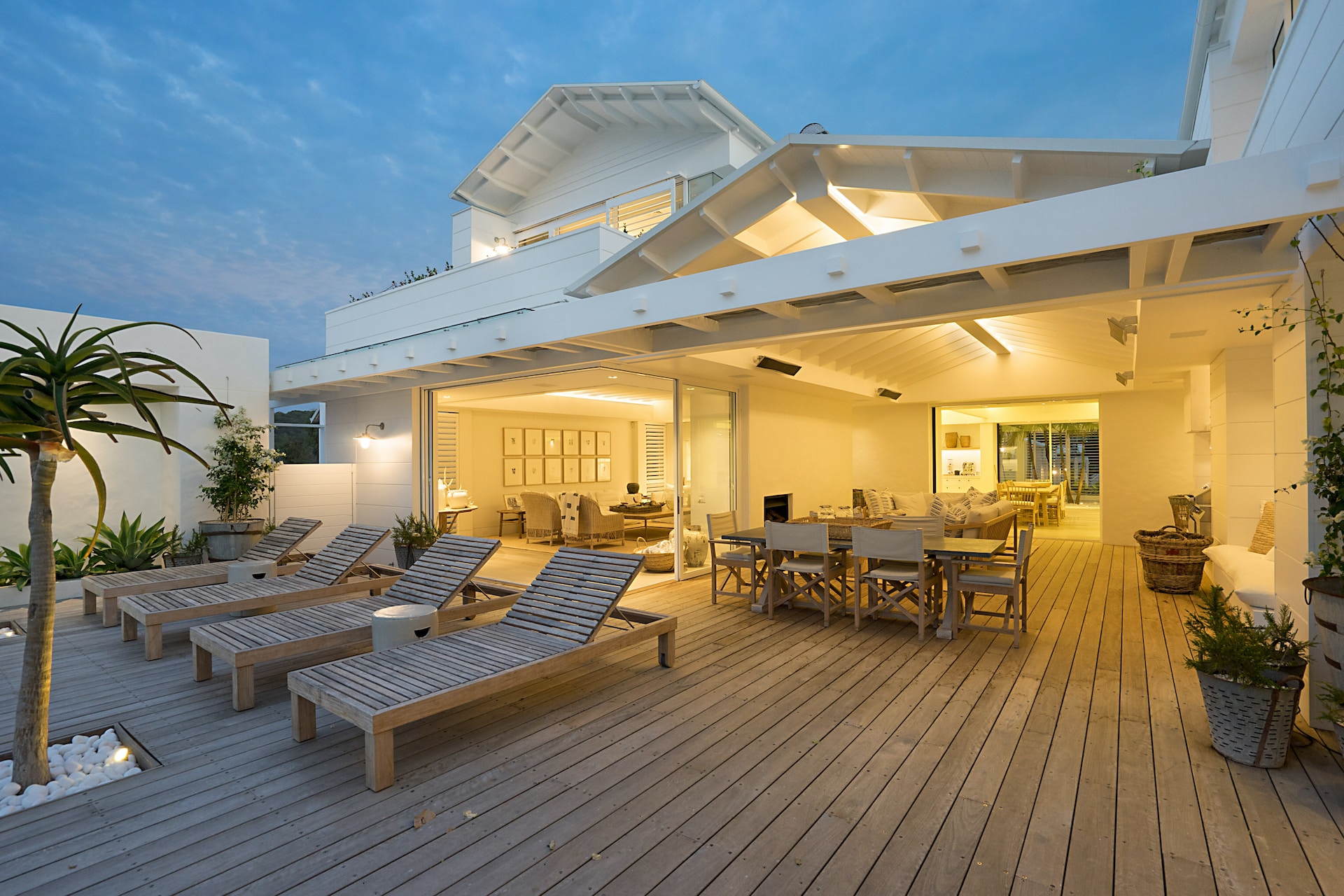 Find a profitable
investment property
Use powerful analytics to discover lucrative & traditional Airbnb properties within minutes.
Find a profitable
investment property
Use powerful analytics to discover lucrative & traditional Airbnb properties within minutes.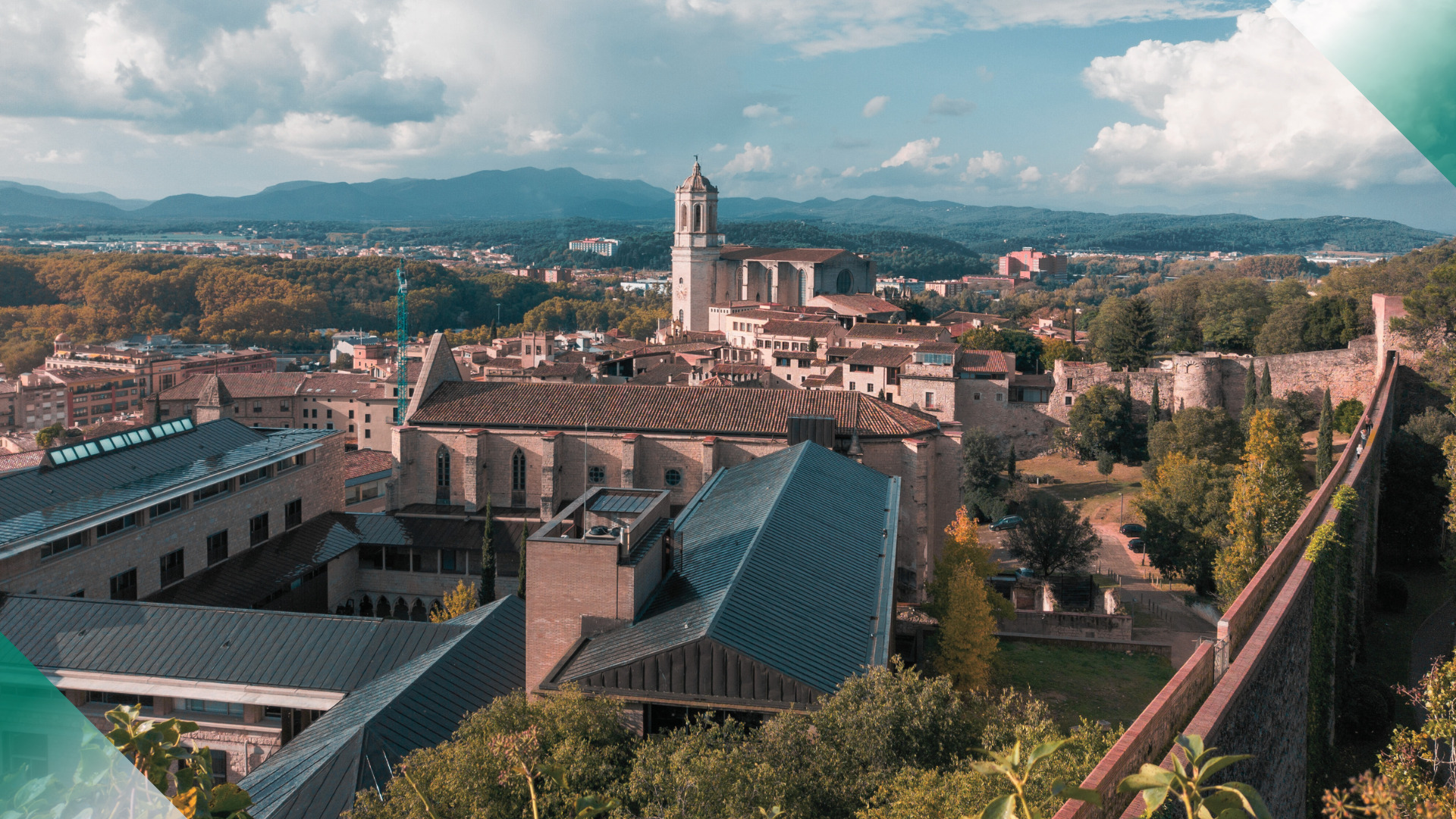 Métricas claves • La estable economía, el mercado laboral en auge y la gran calidad de vida en Girona han ayudado a muchos anfitriones de …