Last updated on November 8th, 2022
In 2022, the majority of tourists prefer to book in Airbnbs because of the cheaper costs & personalized experience that they don't receive from hotels & other accommodations. And indeed, one of the secret ingredients to successful hosting is keeping up your communication with guests! If you are looking for Airbnb message text samples, this article is suitable for you. As we previously shared insights about creating the best Airbnb welcome letter in our recent article, Airbnb message template examples are an essential part to make sure your guests feel more than welcome! And so without further ado, let the communication strategy begin.
1. PRE-BOOKING MESSAGE
To begin with, you would want your guests to feel that they are not simply talking to a chatbot with saved replies because first impressions matter! Airbnb offers a pre-booking message feature that can be enabled once you have turned on the 'instant booking'.
Guests will be able to read your pre-booking message before finalizing their payment so we want to make sure that it's short & precise:
"Thank you for taking interest in our humble abode, (guest's name)!  
Just wanted to confirm the dates of your stay – (number of people) on (date). Please don't hesitate to reach out if you have any questions – anything at all! 🙂
 Looking forward to welcoming you!
(Host's name)"
2. PRE-ARRIVAL MESSAGE
Sending a pre-arrival message will give your guests a boost of excitement before they arrive (between 36-72 hours) at your Airbnb, so we want to assure that they feel it! Here's a short but thrilling message that you can send:
"Only (hours) to go – we can't wait to welcome you!  
Have you checked out the personalized check-in guide that we created for you? Let me know if you have any inquiries or further clarifications & I'd be more than glad to help!
Cheers,
(Host's name)"
3. CHECK-IN MESSAGE
As this is an important message that every host must send, we want to have this prepared before your guests arrived. Let's go into detail about your check-in information:
"Rise and shine (guest_name)!
Just wanted to share a few important reminders before you travel on your way to (name of city).
We are located at (complete property address) near (landmark, if applicable) and we have an undercover area where you can safely park your car – free of charge! 
In addition to this, free WiFi is also provided during your stay:
– Username: (username) – Password: (password)
Do you need restaurant recommendations, directions to nearby tourist spots, or anything during your stay?
We have the answers to make sure your trip is remarkable! 
Feel free to send me a message anytime,
(Host's name)"
4. AFTER CHECK-IN MESSAGE
The after check-in message is highly recommended if your guests haven't had any updates during the check-in process or haven't reached out for any inquiries. By sending this message, your guests will feel extra cared for and make them realize that you are not only after collecting rental money. You can send this message a day after the guest arrives:
"Hello (guest_name)!
We hope your check-in process with us went smoothly. Just checking up to see if everything is up to your expectations so far 🙂
Let us know if we can do anything to make your stay with us more memorable! 
Many thanks,
(Host's name)"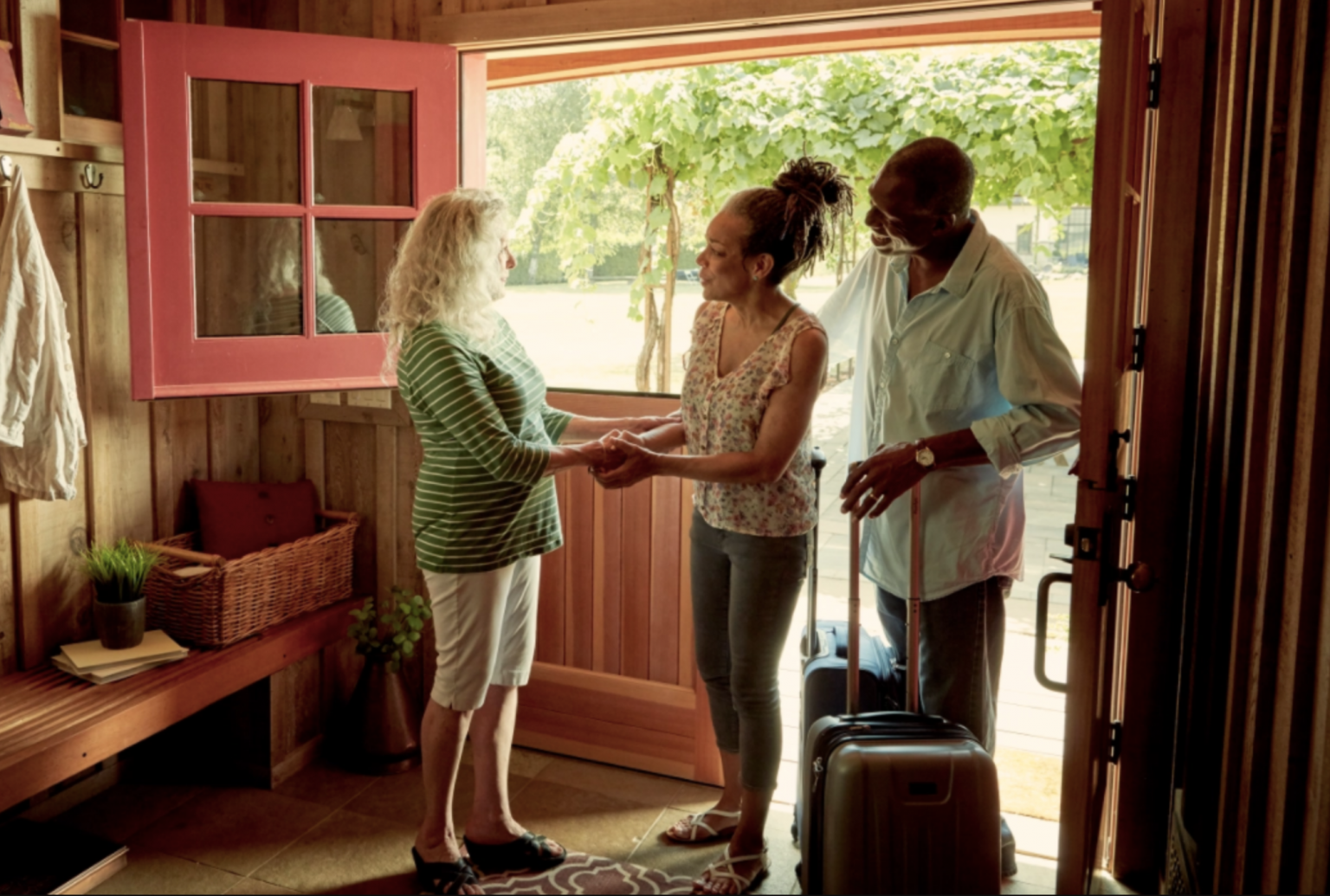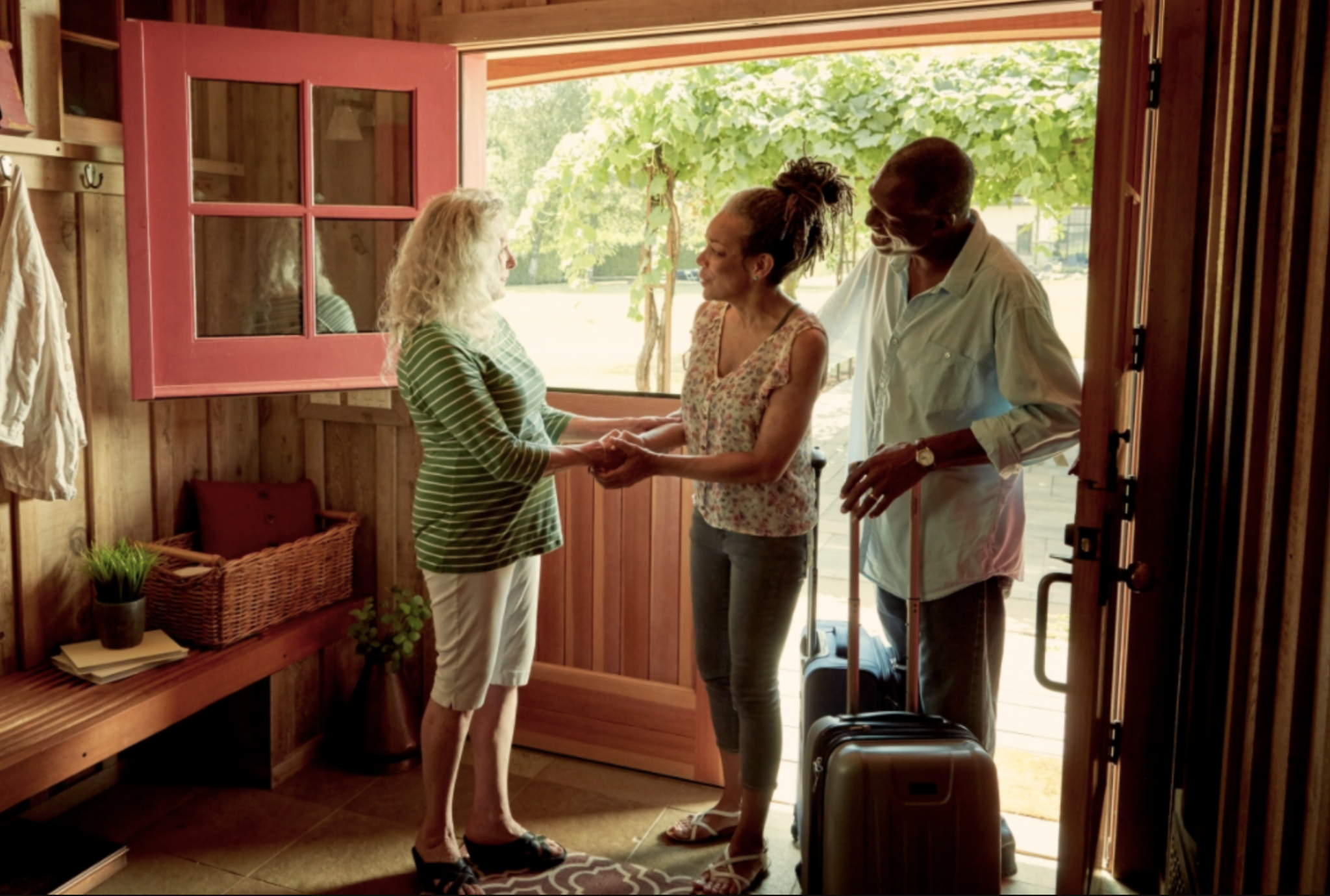 5. NIGHT BEFORE CHECK-OUT MESSAGE
The night before check-out message should consist of your personal gratitude & necessary check-out rules. To avoid confusion, we want to make sure that your rules provide clear instructions. Here's a sample template:
"We hope you are enjoying your stay with us, (guest_name)!
In preparation for your check-out tomorrow, here are some check-out instructions below:
1. Please leave the keys on (your preferred area, for instance: the dining room table).
2. Lock the doors & windows prior to leaving.
3. Kindly close the gate upon departing the parking area.
Thank you so much for your cooperation!
(Host's name)"
6. RESPONSE TO RECOMMENDATIONS
Once your guests reach out for any inquiries or are asking for recommendations, here is the appropriate response to make them feel that their host is friendly & reliable:
FOR RECOMMENDATIONS:
"Thanks for reaching out, (guest_name)!
I would love to share some of my personal recommendations with you. There are really plenty of things that you can do here in (name of your city):
The nearby attractions are 

(number of minutes) 

away from our place. I also recommend you to visit

 (other tourist spots, museums, or local pubs)

.
Some of the local must-try restaurants that we have here are 

(add various cuisines if applicable)

.
There are also numerous 

(outdoor places)

 where you can walk, hike, or take photos at!
Don't forget to shop for souvenirs at 

(shopping centres)

.
Do you have any particular thing in mind that you would like to explore here in (name of your city)? Let me know & I would be happy to point you in the right direction.
Best,
(Host's name)"
7. CHECK-OUT MESSAGE
Since this is the final message that you'll send to your guests, we want to take the opportunity to follow 3 things in your template:
Express gratitude to your guests for choosing to book with you.
Flag any potential issues that could have possibly made your guest uncomfortable in any way. If it's an unexpected power outage, noisy guests with children, or slow internet connection, make sure to apologize & let them know that their feedback is important as you are dedicated to improving your services. No matter how little the inconvenience was, this could affect your review from 5 to 3 stars real quick!
Ask your guests to leave a review – feedback matters!
Here's a sample message template that you can use:
"Hello, (guest_name)!
Thank you so much for choosing to stay with us at (name of your place) while in (name of your city).
We truly hope you had an excellent time & enjoyed your stay!
A 5-star rating would mean the world to us and we would really appreciate it if you can share your experience with us! Please do let us know if you had any issues that you have experienced during your stay – we value your feedback dearly as we are committed to bettering our services.
We hope to see you soon, safe travels!
(Host's name)"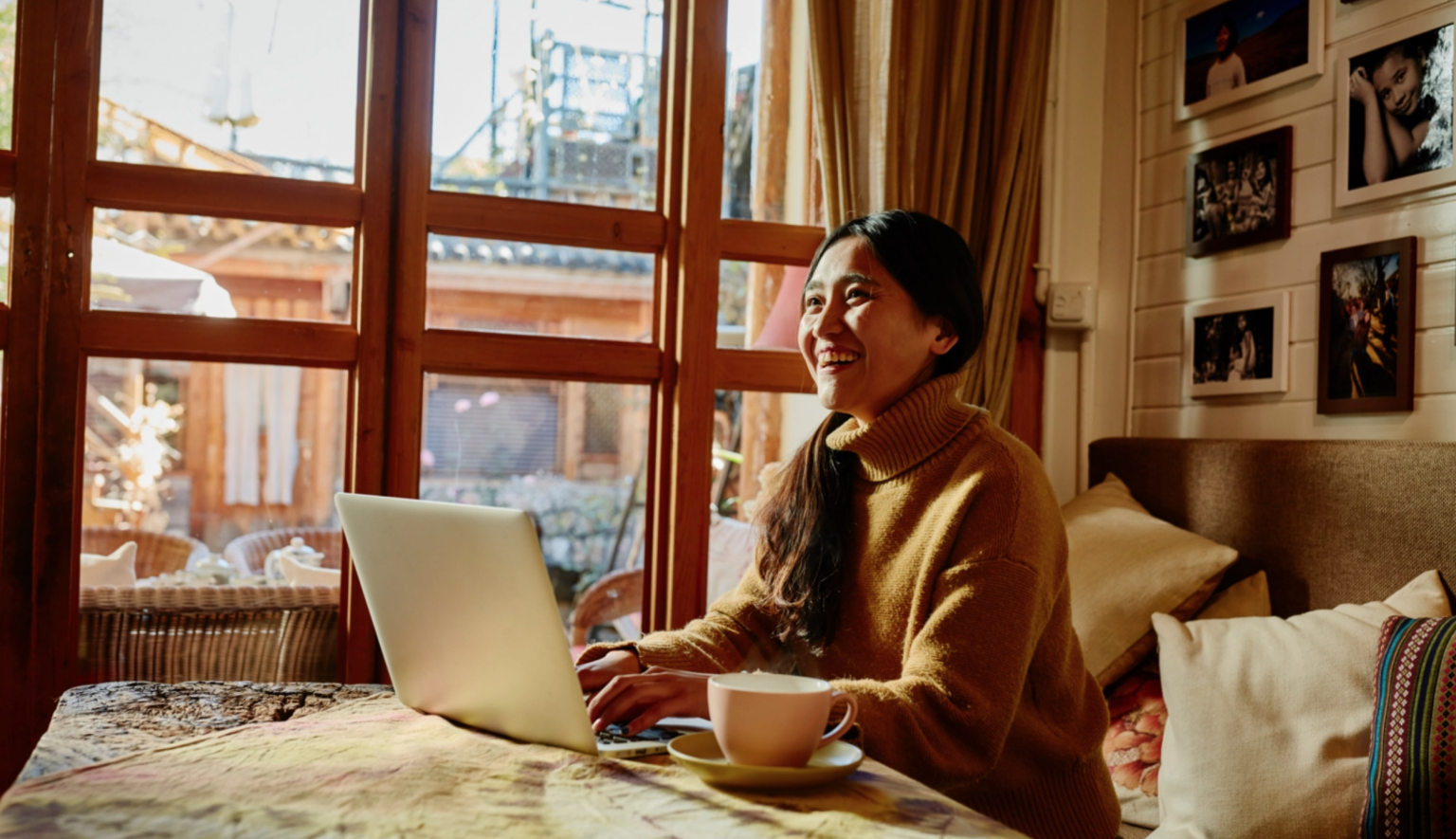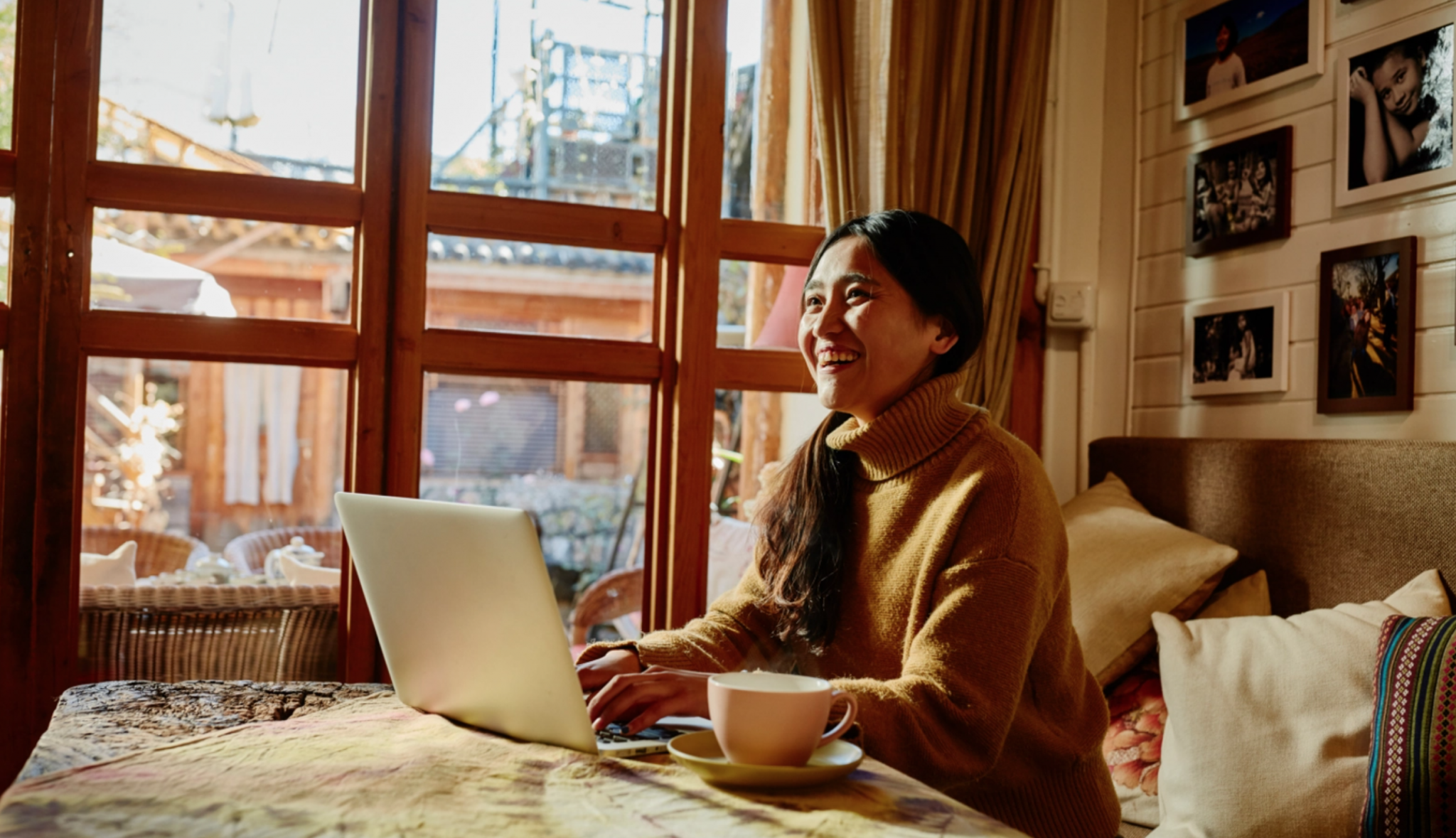 General Conclusion
Now that you have a perfect vision of your preferred Airbnb message templates, it's also best to know how you can further improve your STR business by looking at how your competitors perform in your area. If you are a remote host or are planning to be one — you don't have to worry about being left out of the current trends (amenities & services offered in similar listings) with the help of an accurate Airbnb Data Analytics Tool.
Not only does this help you optimize your listing, but it can also provide EXTREMELY useful data for simulating cash returns using the Airbnb Calculator. Choose to stand out among your competitors & try Airbtics!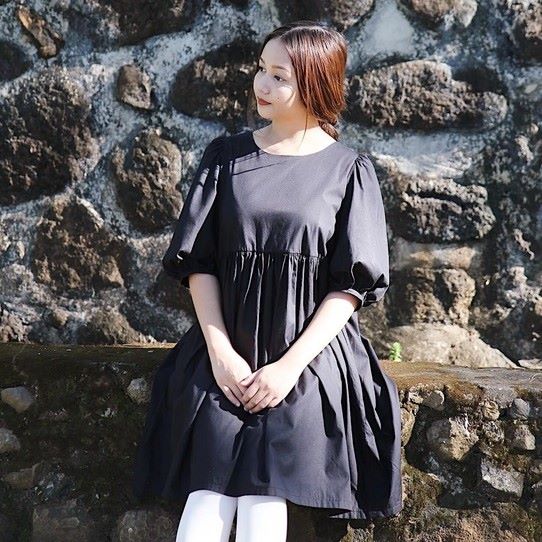 Robyn is a passionate content writer about short-term rentals and is dedicated to research & sharing property investment strategies and analysis worldwide. She is a graduate of Alliance Française de Manille, a songwriter, an animal advocate, and an avid fan of The Beatles since birth.