Last updated on September 12th, 2022
Are you looking forward to investing in an Airbnb business in a country with the sweetest Caribbean climate? MEXICO!
You may have heard about this country's tasty authentic Mexican cuisine and numerous historical culture, but there's just so much more to know! Aside from the fact that Aztec & Mayan sites have been declared UNESCO World Heritage sites, you can also find the most exciting top tourist attractions in Mexico to add these in your travel bucket list!
Popular for its strong indigenous heritage, Mexico also offers a vibrant modern culture filled with history, art, religion & film!  The recent Tourism in Mexico has declared a total number of $35 million international visitors in 2021 & a 56% average occupancy rate in one of their biggest cities. 
In this article, we will compare the occupancy rates in the biggest Mexican cities and discuss the endless possibilities & reasons why Mexico might be the perfect place to start an Airbnb business. Without further ado, let's dive in!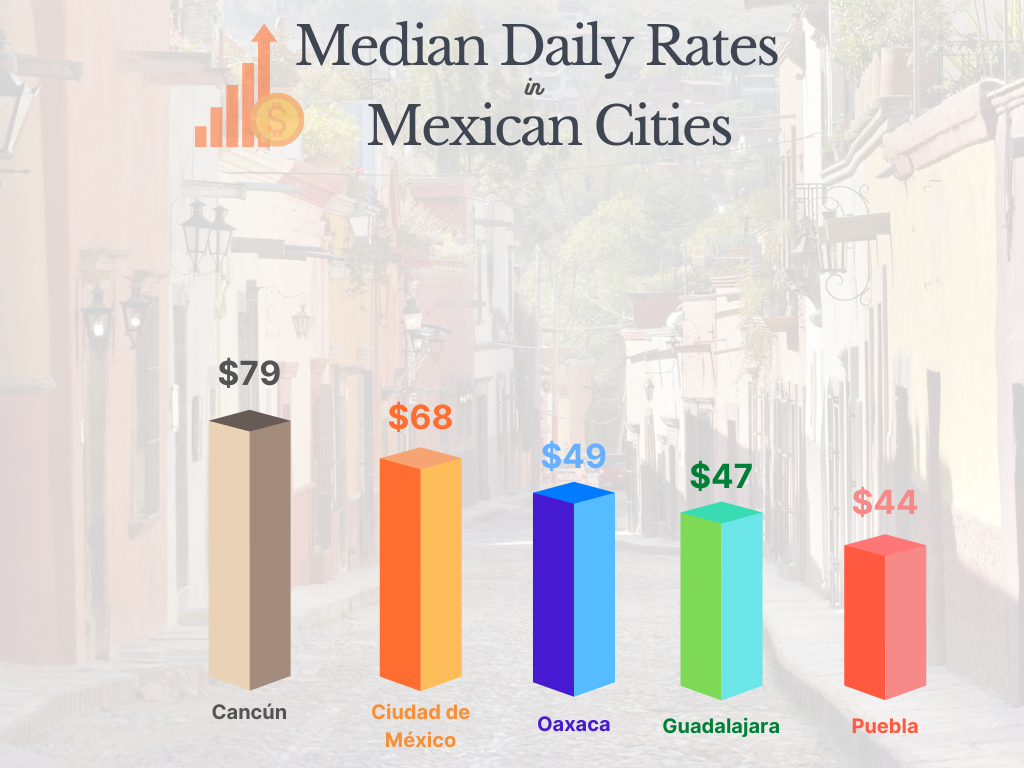 Here is a general overview of the median daily rate of the 5 cities in Mexico in April 2022.
In order to come up with accurate data of the respective cities in Mexico, we utilized the Airbtics data analytics tool and filtered the listings into 1 bed / 1 bath Apartment (Condo). Check out the following rates in the biggest cities in Mexico:
Ciudad de México:
Occupancy Rate: 44%
Median Daily Rate: $68
Average Monthly Revenue: $935
Oaxaca:
Occupancy Rate: 43%
Median Daily Rate: $49
Average Monthly Revenue: $680
Guadalajara:
Occupancy Rate: 42%
Median Daily Rate: $47
Average Monthly Revenue: $643
Puebla:
Occupancy Rate: 30%
Median Daily Rate: $44
Average Monthly Revenue: $364
Cancún:
Occupancy Rate: 47%
Median Daily Rate: $79
Average Monthly Revenue: $1,172
Frequently Asked Questions
Is Airbnb legal in Mexico?
Yes, Airbnb is legal in Mexico - with strict compliance to rules & regulations. Although the Mexican government is generally open to foreign portfolio investments, there are also restrictions on foreign investments in Mexico.
When is the peak season in Mexico?
Typically, the months of September to November are the peak seasons in Mexico with an average of 53% occupancy rate.
What is the average daily rate in Mexico City?
According to Airbtics' Data, the average daily rate in Mexico City is $68 for 1 bed / 1 bath apartment (condo) & $59 for studio-type rooms.
Which city in Mexico has the highest occupancy rate?
As of April 2022, the city of Cancún has the highest occupancy rate of 47%.
Where is the best place in Mexico for Airbnb?
Based on our in-depth research, if you are looking forward to maximizing your monthly revenue in Mexico, the city of Cancún is ranked 1st on our list. Aside from its high occupancy rate of 47%, you can also earn an average of $1,172 per month!
What are the best amenities that I should add in my Airbnb in Mexico?
According to Airbnb, here are some of the popular amenities that you might want to consider having in your business:
- Fully-equipped kitchen
- Reliable Wi-Fi
- An outdoor pool
- Free parking on premises
- Air conditioning
If you're looking for a more detailed description of Airbnb amenities, check out the top amenities that all Airbnb hosts must have this 2022!
Do I have to pay property taxes in Mexico?
Unfortunately, yes,  you have to. Although property taxes in Mexico vary throughout the country, you are required to pay property taxes if:
-  you own a property in Mexico;
- earn an income from renting your home to others;
- and if you are selling your investment property in Mexico.
Do foreigners need an RFC to buy a property in Mexico?
RFC  - also known as the Registro Federal de Contribuyentes, is a Mexican tax ID number that is required for foreign investors. According to Mexico Newsletter, you will be taxed 20% if you don't have an RFC but you can apply for this without the need of becoming a resident of Mexico.
How do I pay Mexico Airbnb Taxes?
If you have already registered for Servicio de Administración Tributaria (SAT) to pay for your income taxes in Mexico, you have to submit your annual tax return by April 30th of the following year.
Learn more about the requirements for Mexico Airbnb hosts here.
What are the steps in registering my RFC on Airbnb?
To comply with your tax obligations, here are the five steps that you have to follow:
Register as a taxpayer before the SAT & process your RFC.
Update your economic activities & tax obligations in the RFC.
Select your preferred taxation method.
Register your RFC on the Airbnb platform.
Fulfill your obligations to declare, issue invoices & keep accounts.
And voila! You can also learn more information about this on the Airbnb Tax Resource Center in Mexico.
How much can an Airbnb host make annually in a Mexican city with the highest occupancy rate?
According to our Airbtics calculator, the city of Cancún has the highest occupancy rates in Mexico and an Airbnb host can make an annual revenue of $14,052.


Top 5 Cities in Mexico & Most Recommended Neighborhoods
Ciudad de México
One of the most interesting facts about Mexico City is that it was built on an artificial island in the middle of the lake, therefore, it is sinking every year because of a phenomenon called 'subsidence'. The tourism statistics in Mexico stated that Mexico City has recorded a remarkable surge of tourists arrivals in 2021.
From strolling through the city's historic center, you can also see Frida Kahlo's house & museum, visit some of the iconic churches like the cathedral Metropolitana, take photos at the Chapultepec Castle and taste the authentic Mexican food, of course!
While there are a lot of exciting things to do in Mexico City, here are some of the most recommended neighborhoods that you can consider investing in:
For sightseeing & budget travelers: Historic Centre
For bohemian & artsy travelers: Condesa
For luxurious & exclusive neighborhood: Polanco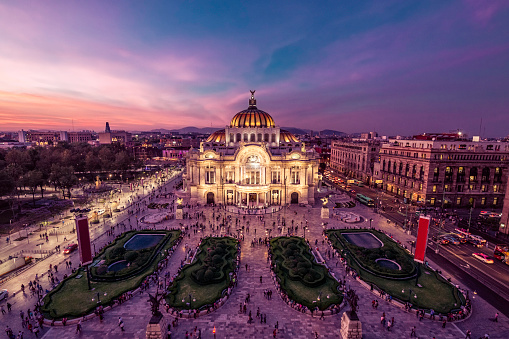 For nightlife & most gay-friendly neighborhood: Zona Rosa
For first time visitors: Paseo de La Reforma
For modern areas & shopping: Santa Fe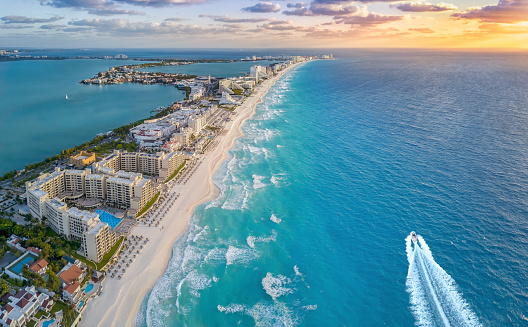 Here are some of the best neighborhoods in Cancún that you might want to check out:
For sightseeing: Middle Hotel Zone, El Centro
For families: Riviera Cancún
For first-time visitors: North, Middle & South Hotel Zone
For an outdoor water experience: Punta Cancun
Cancún
The Acapulco of Mexico's Gulf Coast, Cancún, is best-known for its white sand beaches and exciting nightlife. Because of its fascinating tourist experience, this city is also a known destination for university students during their spring break period.
Oh and let's not forget the most important acknowledgement in Cancún City – it is the second most visited destination in the world for 2021!
Relatively, the Tourism officials in Quintana Roo have recorded over 12.5 million visitors in 2021 and are already expecting 6 million tourists in the first four months of 2022.
The majority of tourists can seize their travel by trying the best activities in Cancun such as snorkeling, tripping to Chichen Itza, visiting the Mayan Museum to learn about Mexico's most treasured history, and so many more!
Oaxaca
If you're looking for world-class cuisine in Mexico, you're in luck! This particular city is best known as the gastronomic capital in Mexico with candy-colored buildings.
While food is being highly prioritized during trips, there are lots of fun things to do in Oaxaca such as visiting the Cultural Museum of Oaxaca, enjoying the festivals (Day of the Dead Celebration), and going shopping for souvenirs at the Mercado 20 de Noviembre!
Check out the following list of neighborhoods which will serve as your guide to the best ones in Oaxaca:
For exploring restaurants: La Noria
For nightlife: Santo Domingo
For first-time visitors: Centro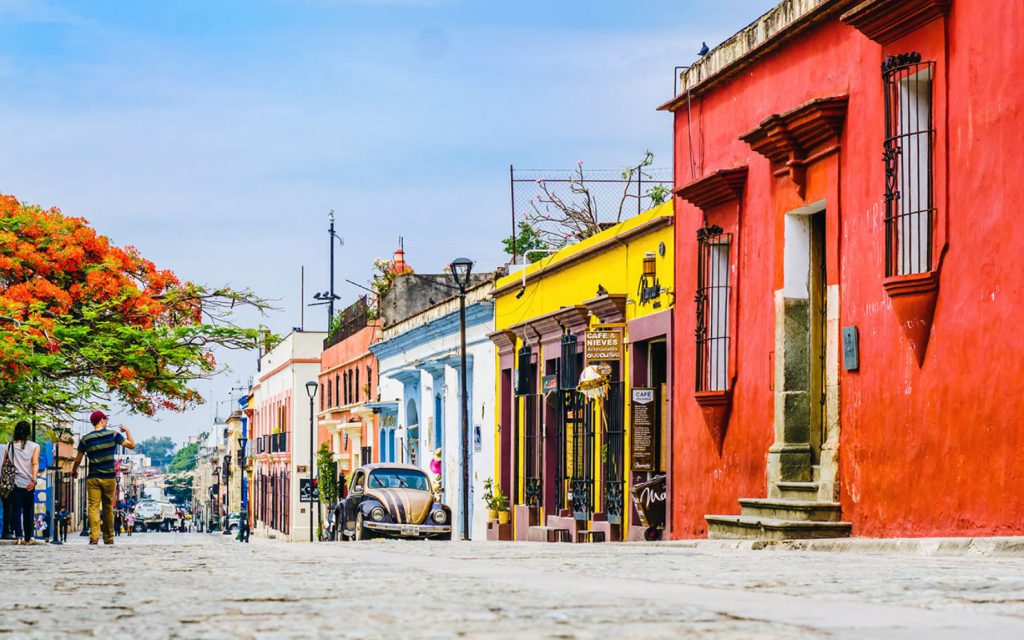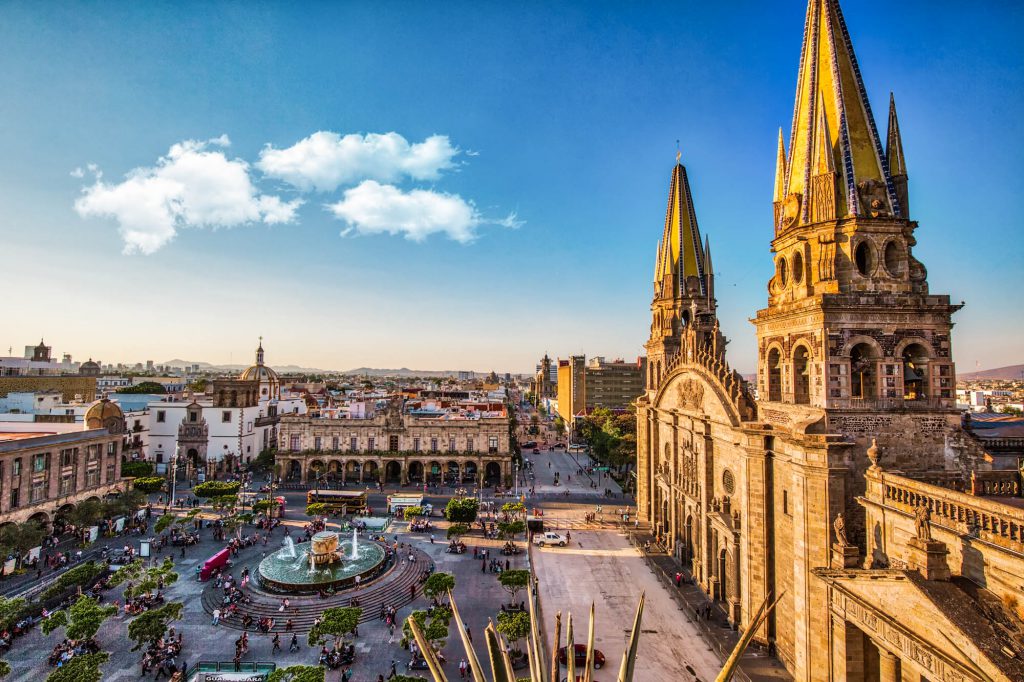 Let's discuss the compelling neighborhoods of Guadalajara:
For sightseeing: Downtown or Tlaquepaque
For shopping: Downtown Mercado
For food and restaurants: Colonia Americana
For nightlife & music: Avenida Chapultepec & Zapopan
Guadalajara
This second-largest city in Mexico is the capital of the state of Jalisco, located in the western part of the country and is home to no other than – TEQUILA! 
With this city's unique architecture and compelling activities, the top-rated tourist attractions in Guadalajara have increased their chances of being primed for a tourism boom.
While this city provides a rare European vibe, it is also a center of mariachi music, popular folk dance, and they have globally renowned cultural events such as international film festivals and book fairs. 
In addition to this, there are must-see places in Guadalajara for travelers with families. They can visit the famous Nuestros Dulces candy factory in Tlaquepaque, have outdoor activities at the ZooLogico Y Safari, or be thrilled with rides at Natural Adventure Fun park.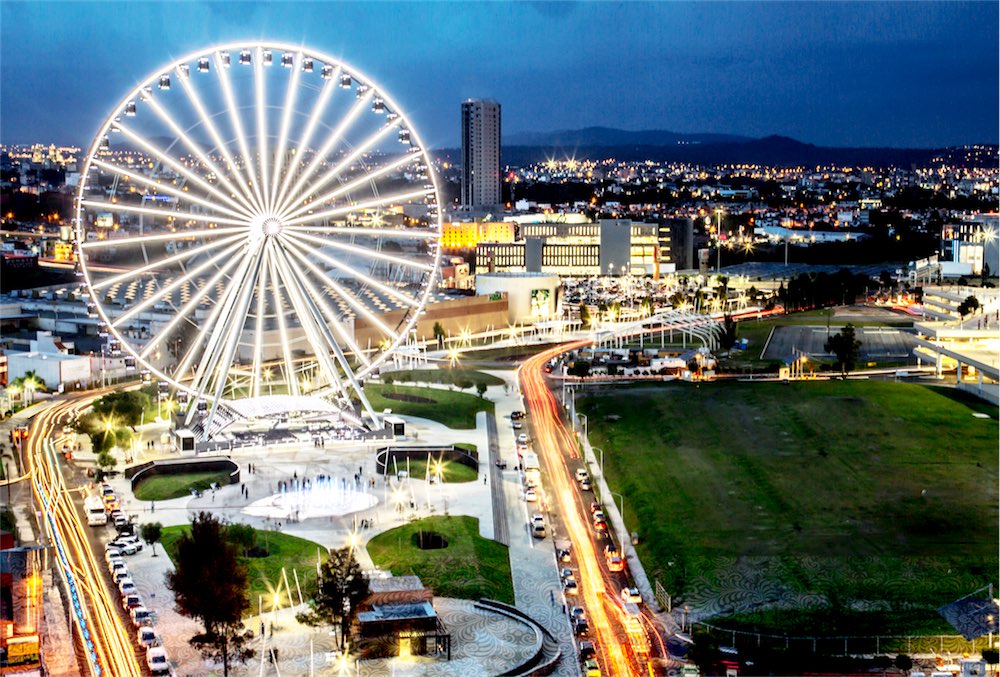 Puebla
A viceregal-era planned city, Puebla is located in East-Central Mexico and it has the most magical towns that one shouldn't miss!
Aside from their expertise in handicrafts and gastronomy, this city also offers its visitors to go back in time and see the old quarters of Puebla. Some of the best things to do in Puebla are riding the ferris wheel in Estrella de Puebla, traveling to grab drinks with friends in Barrio las Artistas, or joining a Lucha Libre (Mexican wrestling) tour!
Finally, here are some of the hot neighborhoods that you might want to consider for your business:
For sightseeing: Centro Historico
For nightlife: Colonia Lafayette
For travelers with families: Barrio Santa Teresita
For restaurants: Colonia San Francisco
Want to compare airbnb occupancy rates in other cities?
If you are looking for the necessary data in other cities, check out the Airbnb statistics including the highest occupancy rates!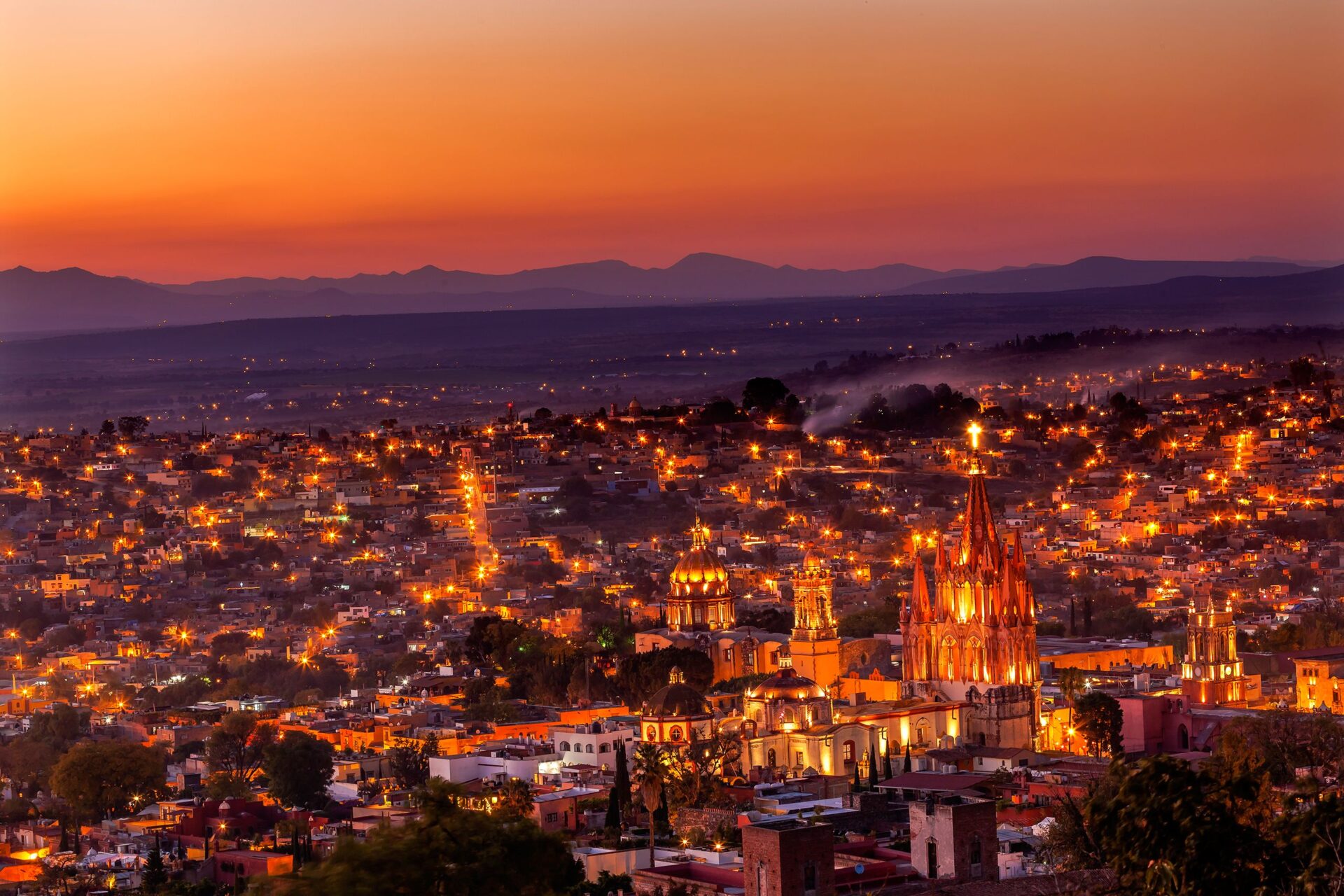 In conclusion, Mexico has a wide variety of beautiful options in its cities for all kinds of travelers across the globe. During our in-depth research about the Airbnb occupancy rates in Mexican cities, we also discovered that there were certain listings (vacation rental homes, private rooms, etc) that portrayed the highest occupancy rates & annual revenue. 
Fortunately, for hosts like you, this shouldn't be a difficult task if you have a reliable data analytics tool to help you figure out a strategy for your Airbnb business! If you will base your assumptions on articles portraying poorly estimated costs or a wild guess, then you will certainly find inaccurate results. Since you already have a broad perspective of occupancy rates for apartment types in the biggest Mexican cities this 2022, don't settle!
With the help of our all-in-one analytics service, you can vastly enhance your monthly revenue, create a comparison for each neighborhood, add the appropriate amenities and so many more exciting features. Try Airbtics now and stand out among your competitors!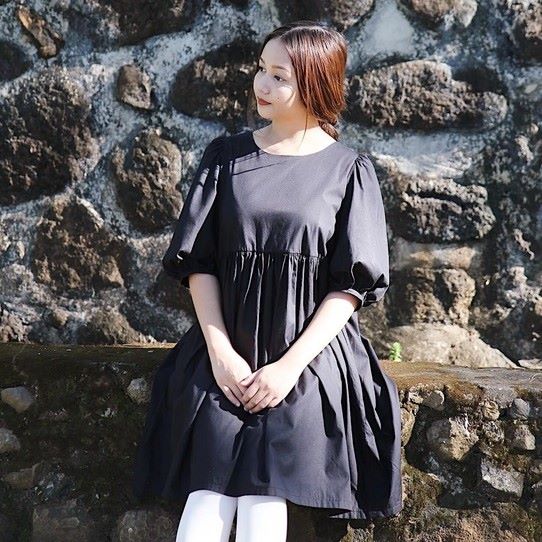 Robyn is a passionate content writer about short-term rentals and is dedicated to research & sharing property investment strategies and analysis worldwide. She is a graduate of Alliance Française de Manille, a songwriter, an animal advocate, and an avid fan of The Beatles since birth.