Last updated on December 12th, 2022
airbnb property for sale Madrid City Center
Madrid City has an enormous amount of tourists annually for plenty of reasons. This includes its authentic cuisine, tourist attractions, and many more. In fact, in 2021, Madrid recorded the arrival of 4.9M visitors according to Madrid Convention Bureau!
Madrid is best known for its vast cultural offer and people can find many renowned Museums, such as Prado National Museum and Thyssen-Bornemisza. Madrid offers an interesting range of leisure opportunities and not only that because the main concentration of business in Spain is also located here.
Looking to invest in a property where you can maximize profitability in Madrid? Then it is important to learn first about buying a property for Airbnb so that you can know if it will be profitable or not. Based on market research made by Idealista, the rental yield in Madrid is close to 5% and home values had an evolution of 8.2% this year.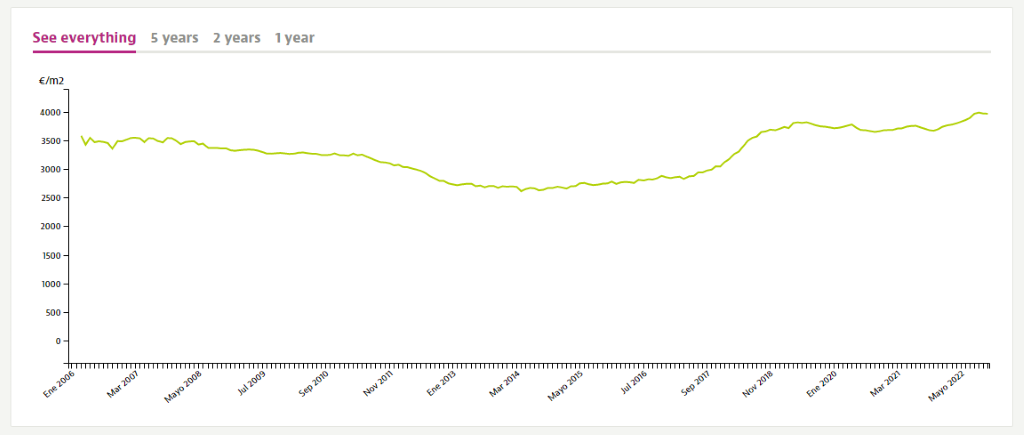 .

"The residential property market in Madrid is currently seeing very positive growth, despite geopolitical tensions. With inflation rates rising, real estate is perceived as a crisis-proof investment that promises price stability, and Madrid is positioning itself as an attractive city with a high quality of life."
Airbnb occupancy rates by city declare that an average host in Madrid can earn up to €29,146 during the peak season of September. With over 11,953 Airbnb listings in Madrid, it's certainly a catch for property investors!
Aside from looking at a property's fascinating architectural design, proximity to major tourist areas, and accessibility to the best go-to places, the primary step is to determine profitability. In this article, we'll discuss the metrics in order to gauge the best property investment.
This includes the best website recommendations for property investment, defining property gross rental yield, cash-on-cash return, and annual revenue, along with some of the most ideal and profitable properties according to their location. Stoked to learn more? Continue reading!
Is Property Investment Profitable in Madrid City Center?
Using an Airbnb calculator, it was discovered that a 2-bedroom apartment in Madrid City Center can generate an annual revenue of €50,487 with a steady occupancy rate of 92% and a nightly rate of €141. Based on Airbnb rules in Madrid, it is legal to operate an Airbnb with certain restrictions.
airbnb property for sale Madrid City Center

Properties for sale in Madrid City Center
Finding the best properties that have the potential to produce high yields and capital growth are certainly some of the preferences of major investors. It's always best to ask for assistance from real estate agents to access exclusive and unique properties during the development stage. 
At the same time, it's even better when a property investor like you conducts research about predicted growths and market forecasts. Here are some of the profitable properties in Madrid City Center along with the calculated gross rental yield, cash-on-cash return, and annual revenue:
Disclaimer:
The properties featured in this article are indicated as examples and there is a possibility that they have already been sold and removed from the website's listings.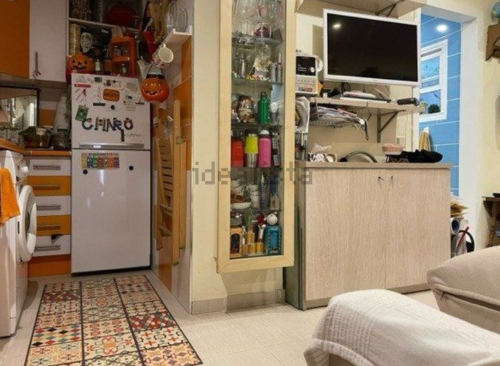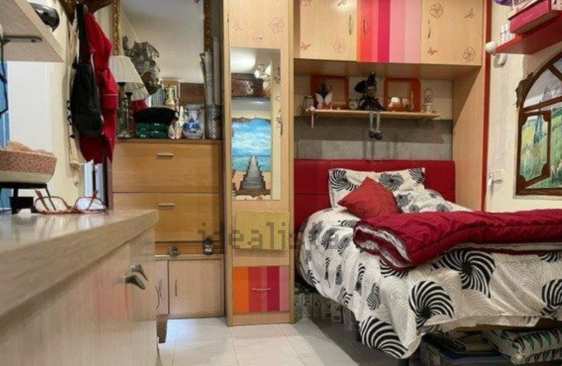 1. Studio-type Property for Sale in Madrid
Near Calle del Olmo

Asking Price: €99,000
| | |
| --- | --- |
| GROSS RENTAL YIELD | 22.37% |
| ANNUAL REVENUE | €22,144 |
| CASH ON CASH RETURN | 41.34% |
| | |
| --- | --- |
| GROSS RENTAL YIELD | 25.97% |
| ANNUAL REVENUE | €28,636 |
| CASH ON CASH RETURN | 52.14% |
3. 2-Bedroom Property for Sale in Madrid
7-minute walk away to Salinas and the beach
Asking Price: €140,000
| | |
| --- | --- |
| GROSS RENTAL YIELD | 27.73% |
| ANNUAL REVENUE | €38, 821 |
| CASH ON CASH RETURN | 57.42% |
4. 3-Bedroom Property for Sale in Madrid
Proximity to metro stops, buses or even the m30
Asking Price: €198, 000
| | |
| --- | --- |
| GROSS RENTAL YIELD | 25.17% |
| ANNUAL REVENUE | €49,830 |
| CASH ON CASH RETURN | 49.73% |
5. 4-Bedroom Property for Sale in Madrid
10 minutes by car from the Adolfo Suárez Madrid-Barajas Airport 
Asking Price: €285,000
| | |
| --- | --- |
| GROSS RENTAL YIELD | 25.75% |
| ANNUAL REVENUE | €73,391 |
| CASH ON CASH RETURN | 51.49% |
Conclusion
Since Airbnb is rapidly increasing and constantly changing for each city in the world, it is crucial to make decisions based on wild guesses. The data points mentioned in this article for Madrid such as Airbnb occupancy rates, annual revenue, and average daily rate should be the primary basis before investing in a property. 
Hence, if the data presented above has given you ideas to boost your strategic pricing plan for your business, then an Airbnb rental arbitrage calculator is certainly what you need for success in the long run. It's a fact that some of the STR investors are also considering Airbnb Rental Arbitrage, but they still need to have a reliable data tool on which to base their conclusions! 
As we live in a digital era, an accurate data analytics tool can help your business stand out among your surrounding competitors and benchmark your property by tracking the occupancy rates of competing listings in your preferred city.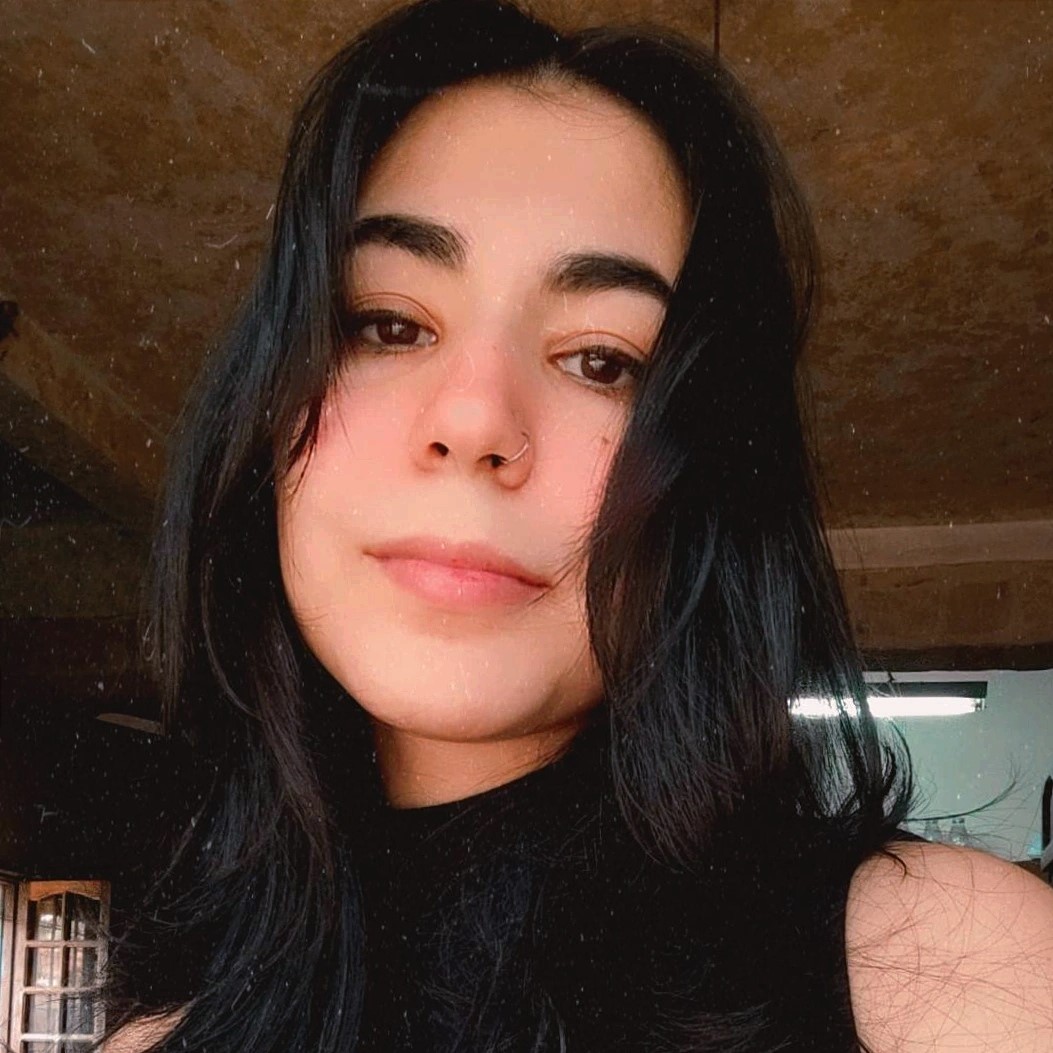 Magdalena is a curious content writer about short-term rentals, mostly focusing on researching the Hispanic market and its regulations. She graduated from Columbia University in 2019 and now, she fully dedicates herself to her language studies, pets and reading books.