Last updated on September 7th, 2022
Is it legal to Start an Airbnb Rental Arbitrage?
To cut the story short, starting a rental arbitrage business is certainly legal! As long as you adhere to your preferred area's short-term rental laws and regulations and come to an agreement with the property owner, there should be no problems when it comes to starting a rental arbitrage. 
Can You Make Money with Rental Arbitrage?
If you are on a limited budget and currently cannot afford to purchase your own property, then rental arbitrage is the correct route for you! We've spoken to various Airbnb hosts doing rental arbitrage full-time and their mindset on profitability exceeds their expectations.
The short answer is: YES! Rental arbitrage is certainly profitable as long as you conduct market research, target the successful areas, and consider your overall startup cost.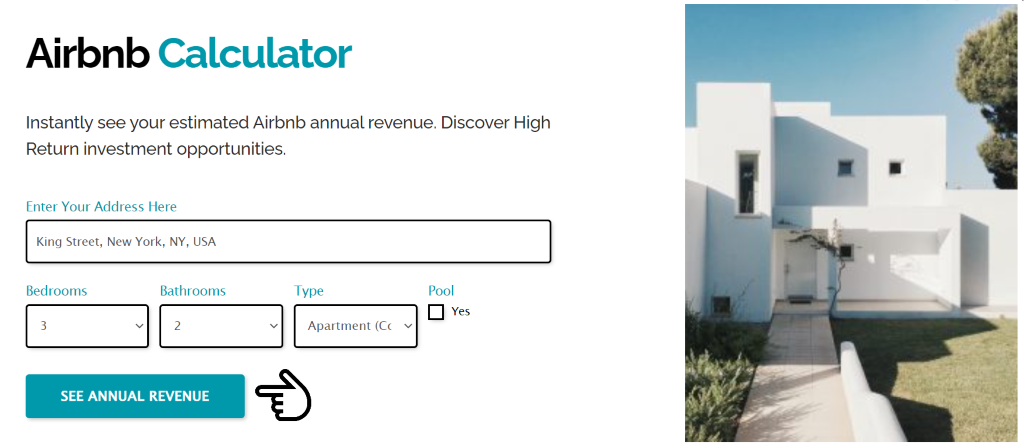 Using an accurate & free Airbnb calculator, you will be able to foresee potential monthly profit and consider the expenses associated with your property investment. By simply inputting your starting costs such as furnishing, deposit, legal documentation, and other expenses, you will instantly get a precise number to meet your expectations for long-term profitability.
How to Start A Rental Arbitrage Business?
To begin with, you have to find a profitable area to do Airbnb. This means that you have to carefully choose a location where you can receive a high number of bookings – profitability! Here is a step-by-step guide to start your rental arbitragd business:
1. Choose A Great Location
There are different ways for hosts to find a location. This includes connecting with local property managers in their area, participating in Airbnb host communities on social media platforms, asking questions in the real estate forum, and manually researching individual listings on Airbnb for various locations.
2. Find A Unique Gap in Your Market
Once you have decided what particular type of property and the number of bedrooms you'd like to invest in, you also have to research for the gap in the market where there's a low supply and high demand!
3. Review Laws & Regulations
Make sure to apply for any required permits for rental arbitrage in your target location. For a more detailed location-specific list of legal and regulatory issues to consider before hosting on Airbnb, visit Airbnb's official page.
4. Request Landlords to Allow Rental Arbitrage
It could be a real challenge to convince landlords to allow rental arbitrage. Property owners may not know much about the process of Airbnb rental arbitrage, which is why they need convincing! Preparing to speak with landlords and agreeing to cover minor maintenance issues is the best way to assure that they will agree to allow rental arbitrage.
5. Furnish Your Property
Finally, once you have your landlord's approval to do rental arbitrage, the decorating begins here! Since this step is where most of your expenses will go, it's also ideal to plan ahead of time in order to budget your overall costs.
Startup Costs & Profitability with Rental Arbitrage
To create expectations for your revenue in doing rental arbitrage, here is a basic calculation that you can compute for.
Based on Airbtics' data, you can earn a monthly revenue of £2,128 for a 3-bedroom apartment in Leeds City Centre. The monthly profit can be calculated by subtracting the Airbnb monthly revenue, the rental price, and monthly expense (£2,128 – £1,230 – £425 = £472).
| Average Rent Price | Airbnb Monthly Revenue | Monthly Expenses | Monthly Profit |
| --- | --- | --- | --- |
| £1,230 | £2,128 | £425 | £472 |
Source: Airbtics dashboard
By researching the average estimated startup cost (for furnishing) in your preferred area, you will also be able to compute the total startup cost.
| Total Startup Cost (Average startup cost + 2 months rent price) | Cash Return Time |
| --- | --- |
| £4,460 | 2 months |
For instance, if an average estimated startup cost is priced at £2,000, it is necessary to add the 2 months of average rent price (£2,460) to compute the total startup cost. 
Now that we have a total startup cost of £4,460, cash return time can be calculated by dividing this by the monthly profit (£472). Given the monthly revenue of £472, it will take approximately 9 months time to get back the startup cost! 
How much does it cost to start an Airbnb Arbitrage?
The costs may vary depending on your preferred area to start an Airbnb rental arbitrage business. For instance, the initial cost for Airbnb rental arbitrage in California ranges from $5,000 to $10,000. This cost includes the deposit, furnishing, amenities, legal paperwork, and LLC Incorporation.
Can you Make Money with Rental Arbitrage?
A simple way to calculate your Airbnb revenue is by multiplying the year-round occupancy rate and your average daily rate. If you charge $150/night and achieve a 70% occupancy rate, you will make around $150*0.70*365, which is $38,325 before expenses and taxes. 
Airbtics is a short-term rental data platform providing historical, current, and forecasted rental data. We believe that making data-based decisions should be easy and accessible for you. Whether you're an Airbnb host, property manager, property investor, estate agent, or anything in between, access valuable data most relevant to you and your business. 
Learn how much profit you can make on your property NOW!
How to Convince Landlords to Allow Rental Arbitrage?
By following the best rental arbitrage email template, you can certainly boost your charm and convince them to allow rental arbitrage in their property. The majority of landlords are hesitant to allow renters because they worry about late payments & destruction of their property, so make sure to show them your reviews and gain their trust!
How to Find Properties for Rental Arbitrage?
You can find properties for rental arbitrage on property websites such as Apartments.com or Zillow, contact local realtors, and connect with real estate agents on social media! 
If you want to discover emerging & profitable areas to start your rental arbitrage business, using a short-term rental analytics tool like Airbtics will be beneficial for you. Here are the important key points to remember:

Find a location that produces the highest profit & STR demand. 

Look for a market that has at least above 50% occupancy rate annually. 

Discover how many Airbnb listings your preferred market has, the international traveller ratio, historical trends, and so much more!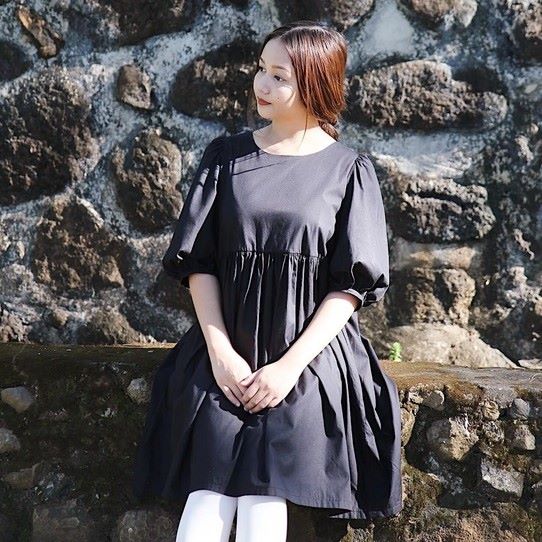 Robyn is a passionate content writer about short-term rentals and is dedicated to research & sharing property investment strategies and analysis worldwide. She is a graduate of Alliance Française de Manille, a songwriter, an animal advocate, and an avid fan of The Beatles since birth.