Last updated on June 21st, 2023
airbnb property for sale Murcia City Center
Best known as the Costa Calida, Murcia has dazzling beaches such as San Pedro del Pinatar. Aside from this, this city offers multiple leisure and sports activities which are perfect for all kinds of travelers. 
Murcia is a city where people can walk peacefully on its streets while discovering amazing monuments, museums and many other touristic spots. Among the top touristic attractions, we can find Murcia Cathedral, sculptures of Francisco Salzillo in the Salzillo Museum and The Real Casino de Murcia. In 2021, this city welcomed around 385,137 foreign tourists according to the Frontur survey of the INE.
To begin with, it's certainly important to consider the major costs and revenue before deciding to purchase a property in Murcia. Another excellent option is to do rental arbitrage in Murcia City Center as it's fairly popular and does not require you to purchase a property.
It is understandable to be interested in investing in a property in Murcia's market since it has an attractive rental yield that is close to 9% and home values had an evolution of 3,9% compared to last year according to a report from Idealista.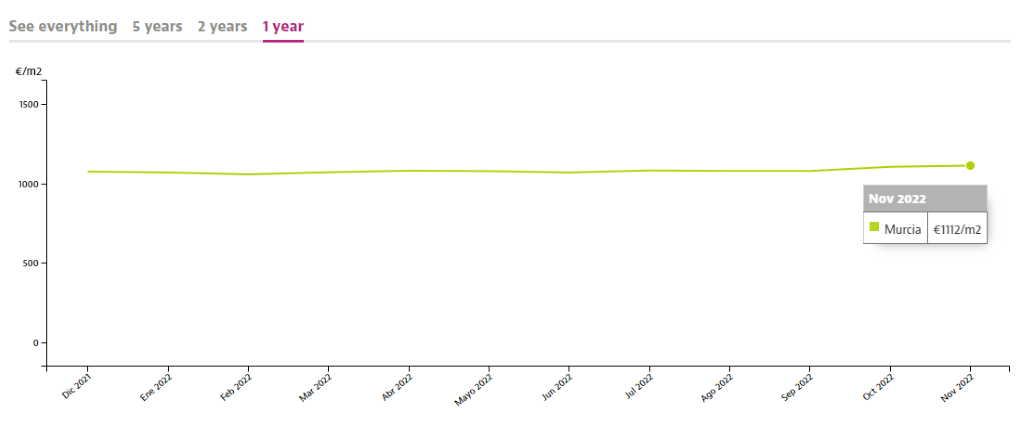 Aside from looking at a property's fascinating architectural design, proximity to major tourist areas, and accessibility to the best go-to places, the primary step is to determine profitability. In this article, we'll discuss the metrics in order to gauge the best property investment.
This includes the best website recommendations for property investment, defining property gross rental yield, cash-on-cash return, and annual revenue, along with some of the most ideal and profitable properties according to their location. Stoked to learn more? Continue reading!
Is Property Investment Profitable in Murcia City Center?
Using a free Airbnb estimator, it was discovered that a 2-bedroom apartment in Murcia City Center can generate an annual revenue of €24,265 with a steady occupancy rate of 84% and a nightly rate of €75.
airbnb property for sale Murcia City Center

Cheap houses for sale in Murcia City Center
Finding the best properties that have the potential to produce high yields and capital growth are certainly some of the preferences of major investors. It's always best to ask for assistance from real estate agents to access exclusive and unique properties during the development stage. 
At the same time, it's even better when a property investor like you conducts research about predicted growths and market forecasts. You can buy cheap flats or houses in Murcia in popular zones like Molina de Segura or Cartagena. Here are some of the profitable properties in Murcia City Center along with the calculated gross rental yield, cash-on-cash return, and annual revenue:
Disclaimer:
The properties featured in this article are indicated as examples and there is a possibility that they have already been sold and removed from the website's listings.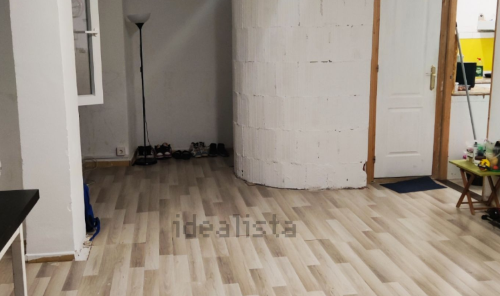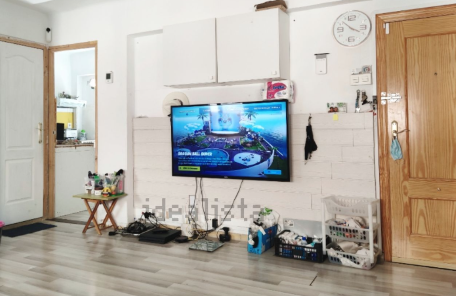 | | |
| --- | --- |
| GROSS RENTAL YIELD | 20.96% |
| ANNUAL REVENUE | €7,336 |
| CASH ON CASH RETURN | 37.11% |
2. 1-Bedroom Property for Sale in Murcia 
Near Murcia-Cartagena highway

Asking Price: €32,000
| | |
| --- | --- |
| GROSS RENTAL YIELD | 27.61% |
| ANNUAL REVENUE | €8,834 |
| CASH ON CASH RETURN | 57.05% |
3. 2-Bedroom Property for Sale in Murcia 
Near Hospital Comarcal del Noroeste
Asking Price: €44,900
| | |
| --- | --- |
| GROSS RENTAL YIELD | 25.97% |
| ANNUAL REVENUE | €11,660 |
| CASH ON CASH RETURN | 52.14% |
4. 3-Bedroom Property for Sale in Murcia 
Near Avenida Doctor Fabián Escribano Moreno
Asking Price: €55,000
| | |
| --- | --- |
| GROSS RENTAL YIELD | 26.60% |
| ANNUAL REVENUE | €14,630 |
| CASH ON CASH RETURN | 54.03% |
5. 4-Bedroom Property for Sale in Murcia 
16 km from Murcia capital and just 5 km from Molina De Segura
Asking Price: €87,000

| | |
| --- | --- |
| GROSS RENTAL YIELD | 25.03% |
| ANNUAL REVENUE | €21,779 |
| CASH ON CASH RETURN | 49.33% |
Conclusion
Since Airbnb is rapidly increasing and constantly changing for each city in the world, it is crucial to make decisions based on wild guesses. The data points mentioned in this article for Murcia such as Airbnb occupancy rates, annual revenue, and average daily rate should be the primary basis before investing in a property. 
Hence, if the data presented above has given you ideas to boost your strategic pricing plan for your business, then an Airbnb rental arbitrage calculator is certainly what you need for success in the long run. It's a fact that some of the STR investors are also considering Airbnb Rental Arbitrage, but they still need to have a reliable data tool on which to base their conclusions! 
As we live in a digital era, an accurate data analytics tool can help your business stand out among your surrounding competitors and benchmark your property by tracking the occupancy rates of competing listings in your preferred city.