Last updated on August 24th, 2022
Welcome back to another episode of Into The Airbnb, where we chat with Airbnb hosts about their short-term rental experience.
Our guest for today is Matthew Metros, Co-founder of Manage My STR, a nationwide Short Term Rental Management & Services company. Join us in this interview to hear more about the services they offer, how can we help you grow your Airbnb business, how much on average you can expect to make with their help and how to join their portfolio.
This episode is sponsored by Airbtics, short-term rental analytics for high return investments, comprehensive data for insights, ideas and inspiration. Go to app.airbtics.com to find precise Airbnb data such as occupancy rate, revenue, average daily rate and so on. So, without further ado, let's get into it!
Into The Airbnb Podcast S2 EP 49: From $1k/month to grossing $3-4,5K/month on Airbnb thanks to Manage My STR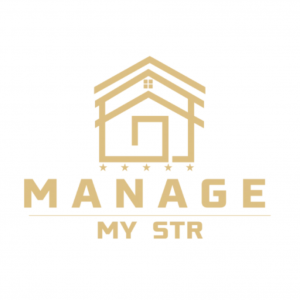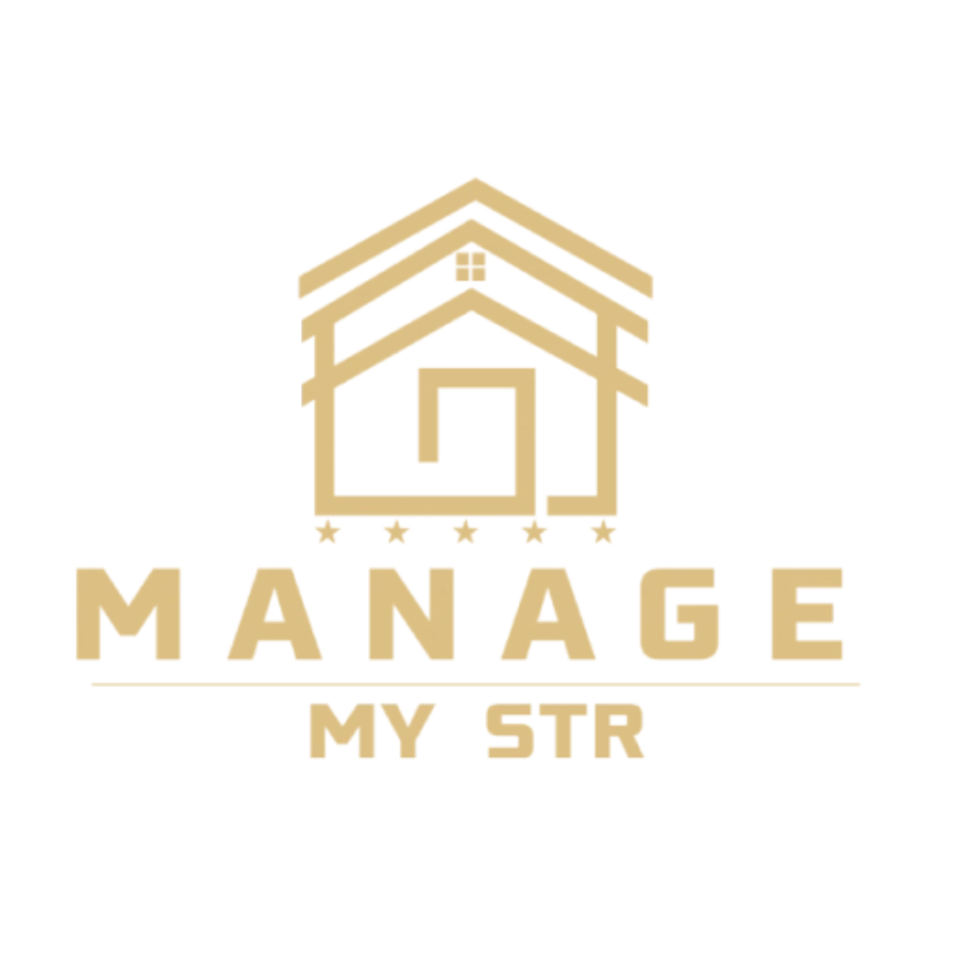 Delia:
So can you tell me a little bit about how did you get started with Airbnb? And also how did you started this whole Manage My STR company?
Matthew Metros:
Yeah, when COVID happened, I actually got an opportunity to work fully remote. Then I went down to San Antonio to purchase my first duplex and that's where I ended up meeting my business partner, David, who had been doing this for a couple of years now, he owns and operates a cleaning company down in San Antonio and I was going down the wormhole of Airbnb real estate in general. And I knew a guy like this, he had a tremendous amount of knowledge that I was interested in learning about. So, you know, I brought up the idea of rental arbitrage to him and he mentioned that he was doing this already in some capacity and I said, "Hey, you know, why don't you and I team up and go in on a couple of units together" and that's exactly what we ended up doing. So we together got, it was five units, that was our initial seed together and from there, other, you know, people in San Antonio started reaching out to us about, "Hey, I know you're in this Airbnb thing. Could you give me some tips on how to get my property up and running there.?" and then next thing, you know, our portfolio grew to managing 17 properties and, you know, now we have a team across the country that helps support these properties. And, you know, after conversations with Dave, we both said, hey, you know, this is the direction we want to go, managing short-term rentals across the country for people.
Delia:
And what was the initial direction of the company? Were you just helping people manage their short-term rentals doing co hosting the rental average?
Matthew Metros:
Yeah, well, I guess more than Co-hosting, so we do the maintenance and repairs. We handle the cleaning, as I said before, Dave owns and operates a cleaning company. So the vision was, initially, I guess, to take a step back, initially, we're just giving advice, but then people said, "Hey, can you just manage this? I don't want to have to think about this. I know that the revenue streams are stronger in the short-term rental space than they are long-term. So let's figure out a cut between us that works". So yes, from the onset, it was short-term rental property management, full service not co-hosting.
Delia:
Oh, so you started right away like that way, full service?
Matthew Metros:
Yeah, exactly right away because we were doing that for our property. So we extended that to others as well.
Delia:
And when did you start this? What year, what time of the year?
Matthew Metros:
Delia:
2020 like, still on the whole COVID thing or when things were a little bit cool off?
Matthew Metros:
No, this is like in the heat of COVID, is when we had started.
Delia:
How was your experience starting? You know, a business like this in the middle of COVID?
Matthew Metros:
Yes. So I would say, it's an interesting question. I know right when COVID happened, Airbnb took a hit, hosts took a hit. But when I was launching, I did not experience that, Airbnb was actually booming because people like myself, were going remote and they needed places to stay and it just wasn't, you know, you wouldn't want get locked into a 12 month contract and Airbnb was just an option to do, you know, weekly or monthly stays. So it was actually a really good time for me to get started.
Delia:
I couldn't have imagined that, that's really great. Did you start it like there in your area in San Antonio, that's where the people were, you know, going remote and Airbnb was going strong at that time?
Matthew Metros:
Yeah, that's where we began and like I said, you know, people started reaching out to us, "Hey, can you manage this? Can you manage that?" and since David's local San Antonio has a pretty large network because he's cleaning a lot of Airbnbs already, it was an easy way for us to connect with people that were doing this and bringing them on board so that we can manage their properties.
Delia:
Okay, so that was amazing. Your business basically started by going, you know, mouth to mouth, people knew what you're doing and like you to do it for them. That's how it got spread basically.
Matthew Metros:
And it's still, it's still really grows that way. I would say 85% of our business is all referral based. We were looking into marketing. But I mean, right now, I think the best way to grow in general is referral base and if we can keep this consistent growth, I don't see us having to go down some sort of paid advertising route anytime soon.
Delia:
Great, that's actually really good. That's how most of this business work, but your work like that, since the very beginning, so that's amazing. Can you tell me a little bit how did you decide to grow this business nationwide?
Matthew Metros:
Yeah, well, so I'm from New York City and my background is in software engineering. I also had the luck of being very involved in helping companies outsource operations outside of, you know, having internal employees. So my background is just always being fully remote, how can you get people to, you know, support your operations, without actually having to own the units of production. And Dave is very good at the physical world, you know, tracking, managing cleaners, tracking managing contractors, electricians, plumbers, he's very good at that, combine us together, it's very powerful force for just remotely operating a physical assets real estate. So I'm able to, with our team, build software that helps us do this at a very cost efficient way and also, while maintaining superior quality. So, you know, knowing that we both said, "Okay, you know, we can do this around the country", I have a unique skill set, and he has a very unique skill set. So that's how we decided to go remote and what powers us a little mix of the software that I built for the team. So, you know, for example, and there's probably not many people that can do this, but an email comes in from booking.com, let's say, I'm able to parse that email and I can send that data into our CRM and then I can have our team, you know, start organizing all the details around that, getting the pre-handling, all the pre-checking stuff and all the other parts of the business that needs to go smoothly for that booking.
Delia:
That's actually amazing and super, super interesting. So another thing that I like to ask you about is your clients, they usually come with their Airbnb, like, ready, they already started, and they just want you to manage it because they found out it's use too much work for them? Or do they don't want this property they bought and they want to do short-term rentals in them and they just give it all to you for you to do everything since the very beginning of it?
Matthew Metros:
I would say most of them just come with absolutely nothing and then they say "hey, what do I need to get this property up and running?" So you know, how do I furnish it? How do I track this time? What's the best smart lock? How should I secure my property? Do I need to get something like simply safe? Or you know, can I just use a ring doorbell camera and some floodlights in the backyard.?So we're giving them strategic advice on how to set up their property and then from there, you know, we start free in and we handle all the marketing from that point on.
Delia:
Oh so you don't help them for example, like buying the property and setting up everything? You just advise them and then when it's ready you start working on it? Like with marketing, finance, whatever, right?
Matthew Metros:
Yeah, yeah. And we also, David's real estate agent, so I know that he's helped people purchase and then we take over and manage.
Delia:
Oh, that's amazing! So you are really full full service, then?
Matthew Metros:
Yes.
Delia:
Okay, that's amazing. Can you tell me if some of your clients, they ever come with their Airbnb ready and they say, "Hey, this is, you know, my numbers, my revenue, my average daily rate" and they are not satisfied with it, with your management, is it possible for it to increase honest, you know, significant number?
Matthew Metros:
Absolutely. We have a couple of tools that we use, right? Like, it's no secret, you have PriceLabs, you have AirDNA and you can really gauge like, "Hey, this person really making as much as they can? What are the, you know, the highest grossing Airbnb that are comparable to this person's unit? What are they making on average?". And, you know, we look at your Airbnb profile, for example, right? Like, what are the titles and descriptions? Are these things, you know, assisting you in your search engine optimization on these platforms? Are they really detracting from your ability to get eyes on the property and ultimately conversions? So it's a mix.
Delia:
And is there any number you can give me for that? How much is the usual increase? For example, I don't know, in a percentage or in a big number, can you tell me?
Matthew Metros:
This truly depends on the location. But you know, for places like Charlotte, we just had an amazing story and we helped increase revenue by 43% this past month, so we do have good stories like that. But for on average on the portfolio, I just don't have an actual number for you. I definitely don't want to be disingenuous.

Delia:
Yeah, that's fine. So 43% in just one month, did you manage to get that increase for one property? Oh, that's actually really amazing! And what about properties that you manage from the start, from scratch? Do the clients are usually are satisfied with the revenue they're getting with your management?
Matthew Metros:
Yeah, absolutely. On average, they gross in, their grossing, I would say, 3,000-4,500 on average. And a lot of our clients, you know, they come from the long-term rental world and, you know, where they were renting out their units for, you know, 1,100 and then when they're bringing in on a month, 4K their mind blown, this is a totally new reality for them. I would say they're definitely grateful that we're there and we're guiding them through this new landscape.
Delia:
Yeah, that's actually amazing, that's a really big number. I can imagine how surprised they must be when they, you know, see the change and how grateful they are for your service, right.
Matthew Metros:
Yeah absolutely. And we're also, you know, we're boutique, we're small, we're casual, we're trying to keep the portfolio, we don't want to grow it too large where Matt can't jump on a call or Dave can't jump on a call. So I think the big thing that kind of separates us, you know, outside of, you know, Matt is a software engineering, Dave is really good with the physical operations. It really comes down to, I can get on the phone with anybody, if you have a problem, you can always contact me and because we keep the portfolio very tight and we're very selective with who we work with and the customer service is that that I actually think is what separates us from others.
Delia:
Now that you told me a little bit about that, can you tell me about selection process you do for the people you're going to manage for? If you can disclose that, of course, like just something general? That'd be great to hear.
Matthew Metros:
Yeah, just very high level. I have a background in consulting and, you know, when I first had started doing that, I would have some clients that just weren't great to work with and I always said, like, going forward, I never realized how important it is on the emotional side to really connect with your client and I would say that's the number one thing that I'm looking for. You know, issues arise, how are you going to handle it? Are you going to be, you know, texting me frantically, sending me emails that are all over the place and hard to read? That's someone I want to avoid at all costs. I want to work with someone that's "Hey, I want to scale, I want to grow, I have three units". This is my vivid vision, you're very clear, you're very transparent, you're nice, you're respectful of my time, you understand the value of time, you're not tripping over, you know, pennies. That's somebody that I'm trying to work with.
Delia:
Yeah, sounds about right! And do you both punch to you keep this going, like for the long-term? Always keeping the portfolio really tight, according to just people you know you're going to be working with?
Matthew Metros:
Yeah, I will always, that's something I want to keep, you know, because that impacts the culture of the company as well.
Delia:
That's right.
Matthew Metros:
It's not just me. You bring someone in and they start interacting with our team that affects their day to day. And honestly, what I've learned is that your team is everything. If I can vet out somebody and know that they're not gonna be a good fit for our culture because they're gonna be abusing our team's time and I'm gonna protect my team so that they don't have to experience. Those are the people that make or break the business. They're on the front lines, they deserve every ounce of me being able to protect them. I'm not just in it for the money. There's other parts of this that are far more important.
Delia:
I fully understand and that's actually really great that, you know, you do that, you take care of your team, as you said, they're very crucial for everything, right? So can you tell me about what services can a client expect from you? Like, everything you can list down, everything you can, you know, explain. So you can maybe catch someone here?
Matthew Metros:
Yeah. So we do 24/7 guest communications. We're going to do all the marketing of your property. Understand what kind of tenants are you looking to attract, you know, short-term, are you looking for mid-term? Are you looking for traveling nurses and business professionals? Is your goal just to break over your mortgage and make sure that you're probably? Able to keep expanding your portfolio? There's so many factors, we want to get to know you and your goals and we'll set up your property for success in that way. Then when it comes to maintenance and repairs, we have a team, we're going to be able to have eyes on the property, have inspections done and if you have unique attributes to your property, just let us know, we can figure out how to, you know, service your property in that way. And then, you know, obviously, the turnovers, after every turnover our team goes in, you know, takes photos, submits a checklist and that's another way that we get eyes on your property. Then also recently, what I've been noticing is, a lot of our clients are very interested in setting up direct booking websites and I'm a software engineer, so I've been able to set up some websites for clients to get them off the OTAs like Airbnb and VRBO and allow them to grow their brands. You know, we'll leverage their accounts and allow them to almost like white label us behind the scenes.
Delia:
That's amazing. Can your clients expect to be involved in some of these processes you do?
Matthew Metros:
Yeah, absolutely, absolutely. Some people are more hands on their checking, the pricing. They're saying, "Hey, you know, we want you to use our accounts and build our brand". So we have some clients that are like, "Hey, I don't want to hear anything, just send me an invoice. Here's the way that, you know, my accountant wants to see the data. Just send me an invoice at the end of the month and let's call it". I mean, it really depends on your level of involvement. At the end of the day, you get to speak to me and during those intro calls and I can tell you the product to what you want to see.
Delia:
That's amazing. Can you tell me a little bit of some of the challenges that you have encounter as a property management service and also as an Airbnb host, if there's any?
Matthew Metros:
I would say some of the challenges are just keeping track of the constant algorithm changes on these platforms. Airbnb has a huge part of the market share of short-term rentals in general and when they're updating their algorithms, you really need to know what they're optimizing for. So I would say, what I call it a challenge that, like, I can't overcome? Of course not. Like, that's why you hire me, like, so that I do the research and I figured out all right, you know, going forward, you know, of the month of June 2022, there was a recent algorithm change. Here are the things that we need to optimize for and our properties going forward, here are the new attributes that we need to add, here the new keywords we need to be talking about. So you know, but that's truly the one part that can cause a high grossing property to the next month receive no bookings if you're not, you know, constantly up to date with that information.
Delia:
Yeah, I completely understand and I agree with that, I've seen it and I know that it's like one of the most important things when it comes to listing in Airbnb. So lastly, if you want to advertise about your company, you can do it now you have like, free time for that.
Matthew Metros:
What I would say to the community is, you can find a short-term rental property management company that does all the things that I mentioned, right? Like, there's not that many other things that you can offer and, you know, there's so many companies that do this. The one thing that you can't actually get or that differentiates these companies is good customer service and finding someone that's like very genuinely interested in making sure that their clients are receiving 110%. That's what I would say, is going to be the biggest difference that Manage My STR is going to provide. I will literally be getting on the phone with you, Dave will literally get on the phone with you, our team is 24/7. I know that we have had people switch from Bay Casa and evolve. And when they come work with us, they're just like, I reached out to Bay Casa and it took them five days to get back to me and numerous follows, whereas working with you guys, I hear back from you the next hour. And I know even for myself, when I'm using a service and somebody just gets back to me, just lets me know that I was hurt. I mean, that changes the relationship, that changes the outcomes of my goals because I was hurt and you know, that problem, that thing got taken care of immediately and I can promise you that over anything, that's what you're gonna get from Manage My STR.
Delia:
Can you leave us any contact info, so any listener can contact you if they want to?
Matthew Metros:
Yes. So, you know, you can reach out to me at Matthew.metros at managemystr.com, M-A-T-T-H-E-W dot M-E-T-R-O-S, at managemystr.com You can also go to our website, managemystr.com and then our other email would be operations at manage my str.com. You know, you reach out to us on any of those platforms, you know, we'll get in touch with you literally within, you know, the same hour in most cases.
Delia:
Great! So I also put them on the description so people can reach out to you like easily. And yeah, that'd be it for today. Thank you a lot for your time and for being my guest today!
Matthew Metros:
Absolutely.
Do you want to maximize your profit?
As a professional in the short-term rental industry, you'd definitely know that there are intense competitors who are probably obsessed with maximizing profit & exert efforts to promote Airbnb listings. What are their unique tools, you ask? We say:
A super-accurate & reliable data analytics tool.
Make an informed decision by investing in Airbnb located in the right city with the highest occupancy rates! Learn more about Airbnb occupancy rates by city here. 
Designed to showcase accurate short-term rental analytics data, not only does our app help you optimize your listing, but it can also provide VERY useful data for simulating cash returns using the Airbnb Calculator. try looking at real-time data from Airbtics & stand out among your competitors!