Last updated on November 20th, 2023
Airbnb vs Renting: Which is Right for YOU?: Curious if the grass is greener on the other side? Decide for yourself between Airbnb vs Renting renting by considering a variety of factors.
Airbnb vs Renting: Which is Right for YOU?
Airbnb vs Renting: Which is Right for YOU?
Property owners are often at a crossroads. Should you do Airbnb or rent out your property long-term? This question often confronts owners who hold the keys to investment properties. And even after choosing between Airbnb vs renting, you may still wonder if the grass is greener on the side. 
So while at a crossroads, let this article be your compass! We'll provide a side-by-side comparison of Airbnb vs long-term rental. This will help you understand their differences as you navigate your strategy. Let's now unravel which is more in line with your goals!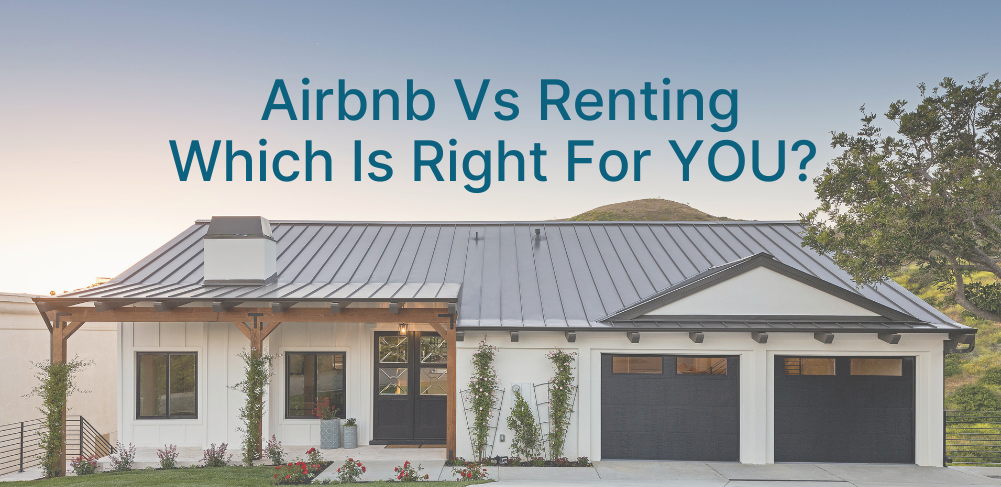 Airbnb Vs Renting: Which is Right for You?
Airbnb or rent out your property? This will greatly depend on YOU! 
What are your goals? How do you imagine yourself reaching them? Let's break down these broad questions into the following factors below. While going through each item, picture yourself "Hmm, I can do this" or "No, this isn't for me." This way, you can answer for yourself the million-dollar question: STR vs LTR.
1. Startup Cost
Airbnb: Having decent furnishing is a distinct feature of Airbnb. Unlike traditional rentals, Airbnb rentals should be ready for immediate occupancy with all necessary furnishings. However, furnishing does come with a cost. This includes not only the basics like beds and cabinets but also kitchenware, and linens, among others. 
Renting: A notable advantage of traditional renting is the cost savings associated with not having to furnish your property. When you lease a property long-term, tenants typically bring their own furniture and personal belongings. This arrangement eliminates the need for landlords to make an initial investment on upfront cost, making them allocate their resources elsewhere.
Airbnb vs Renting Startup Cost:  ✅ Renting  
However…
Despite an Airbnb startup cost as low as $3000, hosts consider it an investment with potential returns through increased bookings and positive reviews. Well-furnished and visually appealing accommodations can attract more guests. This can result in higher occupancy rates and potentially elevated nightly rates.
2. Regulatory Laws
Airbnb: Short-term rental regulations have become a fact of life in Airbnb hosting. For many Airbnb hosts, navigating this complex regulatory landscape has become a skill in itself. These regulations vary depending on the city. To add another layer of complexity, regulations are often changing. Common Airbnb regulations include imposing zoning restrictions and limiting the number of available nights.
Renting: Regulations are not exclusive to short-term rentals. Tenants in the U.S. have rights protected by law, including the right to a habitable dwelling and privacy. Landlords must provide a written lease complying with laws, stating terms clearly. Tenants have the right to a safe living space, and landlords must address issues promptly. Additionally, tenants have the right to privacy, and landlords cannot enter without permission, except in emergencies or with notice. Visit this page for state-specific Landlord-Tenant Laws.
Airbnb vs Renting Regulations:   ❌ Airbnb  ❌ Renting  
However…
Evaluate your readiness to comply with regulations when deciding between STR vs LTR. 
Are you willing to navigate the continuously changing landscape of Airbnb regulations, or does the prospect seem daunting? On the other hand, do you find comfort in the stability offered by established Landlord-Tenant Laws? 
Consider your own comfort with these regulations. This can guide your choice between doing an Airbnb vs long-term rental. Ask yourself, "Which of these two rental models aligns best with my preferences and compliance with legal requirements?" 
3. Managing the Property
Airbnb: Airbnb rentals have frequent guest turnovers, as guests come and go regularly. This frequency already takes work. It means never-ending rounds of cleaning, check-ins, and communication with guests. While some hosts may consider this a labor of love, not everyone is keen on the idea of hands-on daily management. 
Renting: Choosing long-term rentals brings more stability since tenants usually stay for a year or more. This means fewer turnovers and fewer property management tasks to juggle.
After tenants settle in, property owners usually get a break from the everyday hustle. The main focus turns to regular maintenance and occasional check-ins. This switch to a more stable, hands-off management style can be great for property owners who want more predictable and less time-consuming rental management.
Airbnb vs Renting Property Management:   ✅ Renting  
However…
You can actually outsource property management if it's not your cup of tea. This works with both Airbnb and long-term rentals. 
Property management comes with a fee. However, professional managers can help you with filling vacancies or setting the rental rate for your long-term rentals. 
Airbnb managers can help you with your listing, increasing your occupancy rates, and setting the nightly rate. They can also make sure to give the best guest experience – from responding to queries to handling the concerns of your guests. 
4. Income Frequency and Flexibility
Airbnb: Remember the frequent guest turnover? Your effort will not go to waste because more guests means more cash flows! Income-wise, adjusting the nightly rate based on demand and seasonal trends is another selling point of Airbnb!
Renting: Traditional rentals have stood the test of time when it comes to monthly income. The rent remains fixed for the duration of the lease, which typically lasts a year. So imagine a consistent cash flow that'll come in every month. Because of this arrangement, renting provides landlords with more financial security and stability.
Airbnb vs Renting Income Frequency and Flexibility:   ✅ Airbnb  
Airbnb vs Renting Income Stability:   ✅ Renting  
However…
The choice between STR vs LTR depends on your financial goals, risk tolerance, and preferences for income flexibility or stability. 
Airbnb is the king of income frequency and flexibility. No matter how good this sounds, it does not cover stability, where long-term renting reigns supreme. Market conditions and fluctuations do not often affect traditional rentals. 
Airbnb is prone to demand and seasonal change throughout the year. While you can earn more when the demand's high, you can expect less when it's low. So be financially prepared for the seasons when the demand doesn't work in your favor.
5. Overhead cost
Airbnb: The Airbnb expenses don't stop with startup costs. As you dive into hosting and keep it going, there are ongoing expenses to factor in. If you have a higher guest turnover, there are regular cleaning costs to consider, and the amount can vary based on the size of your Airbnb property.
Additionally, extended and frequent stays by Airbnb guests can lead to higher utility bills. Long stays also contribute to higher property maintenance, which is among the biggest expenses for an Airbnb. 
Airbnb rentals are a high risk for insurance companies due to frequent guest turnover. This makes the premium higher. And the bills can go on. But what else is included? To answer this, here's the complete list of Airbnb host expenses. 
Renting: Monthly expenses such as electricity, water, and internet are typically covered by the tenants. While Landlords remain legally responsible for repairs in long-term rentals, the recurring expenses can significantly differ from Airbnb.
Airbnb vs Renting Overhead Cost:   ✅ Renting  
However…
Whichever is the case, you should account for any expenses associated with your rental. While Airbnb often entails monthly bills and a higher insurance premium, you can charge appropriate Airbnb daily rates to cover these expenses.
6. Guest / Tenant Screening
Airbnb: Airbnb hosts frequently open their doors to guests from a wide range of backgrounds, age groups, and nationalities. Although guests are required to provide basic information when joining Airbnb, the company does not conduct in-depth background checks on new users. This lack of comprehensive screening can pose a challenge for hosts who want to thoroughly assess the character and trustworthiness of the guests booking their Airbnb accommodations.
Renting: Landowners can be more thorough in tenant screening. Since you're looking for long-term tenants, you can in fact be more selective. You are given enough time to run comprehensive background checks which can include criminal history, credit checks, and eviction records.
Traditional rental arrangements afford you enough time to make informed decisions on who will reside on your property. 
Airbnb vs Renting Guest / Tenant Screening:   ✅ Renting  
However…
Airbnb hosts enjoy the flexibility of accepting or declining booking requests based on their personal assessment of the guest. This approach allows for a more subjective and tailored screening process. It still allows hosts to make booking decisions aligned with their preferences and requirements.
7. Wear and Tear
Airbnb: Short-term rentals have more frequent guest turnover with varied usage patterns. The more frequent the turnover, the more accelerated the wear and tear on the property. Not to mention, there will always be unmindful guests who will not treat your rental with care.  
Renting: Long-term tenants typically establish more predictable and consistent usage patterns. This contributes to less variability in wear and tear when compared to the diverse and sometimes abrupt patterns seen in short-term stays. This stability may mean lower maintenance costs and a more preserved quality of the property's interior over time.
Airbnb vs Renting Wear and Tear:   ✅ Renting  
However…
There seems to be a debate as to which has more wear and tear – Airbnb vs long-term rental. Some say that it's the traditional rental since tenants live there full-time. They believe tenants often see themselves as "owners" of the property rather than guests. And given that you may not be able to inspect your property regularly, wear and tear can accumulate over time.
In the defence of Airbnb, professional cleaners can easily spot wear and tear in between stays. This allows you to address any damages before they get worse. And if guests refuse to pay for the damages, there's an Airbnb Cover that hosts can use to reimburse costs of up to $3 million. 
Airbnb vs Renting Wear and Tear:   ✅ Airbnb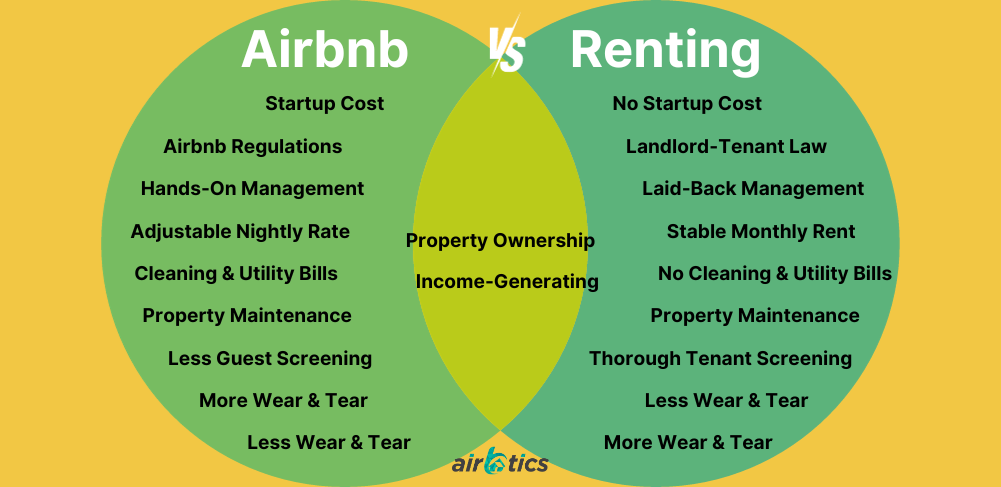 Why Do Hosts Choose Airbnb?
To earn more money is the simple answer. This is why hosts are willing to go over and beyond when it comes to providing the best guest experience. 
Way before their property is booked, a host's smile is ready to shine. With every guest inquiry, hosts respond in a jiffy. Hosts make sure that their property is in perfect condition and always ready to welcome the guests warmly!
Of course, Airbnb success comes at a cost. I'm not just talking about the startup and recurring expenses I've mentioned. Success comes with dedication and perseverance because you're selling hospitality after all. And with this success, you can easily get a higher return that can make up for your effort! 
And if Airbnb is not your thing, there's still the other side of the spectrum!
Long-term rentals offer predictability in a lot of aspects. These include tenancy and income, and they can be both guaranteed with a laid-back management style. However, you're letting go of a huge income potential with the stability of the long-term rental arrangement.
In the end, there's really no right answer to whether you do Airbnb vs Renting. It all comes down to "Are you fine with your monthly rental income without going to the trouble?" or "Do you want to earn more no matter what it takes?" 
If you're wondering what your rental property should make in Airbnb, gauge it with the most powerful Short-Term Rental Income Calculator for free!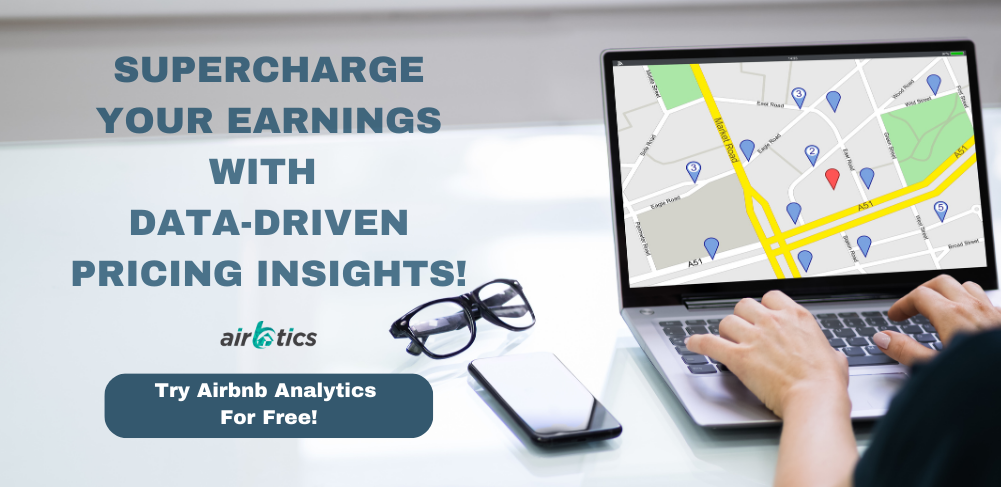 Find a profitable
investment property
Use powerful analytics to discover lucrative & traditional Airbnb properties within minutes.
Find a profitable
investment property
Use powerful analytics to discover lucrative & traditional Airbnb properties within minutes.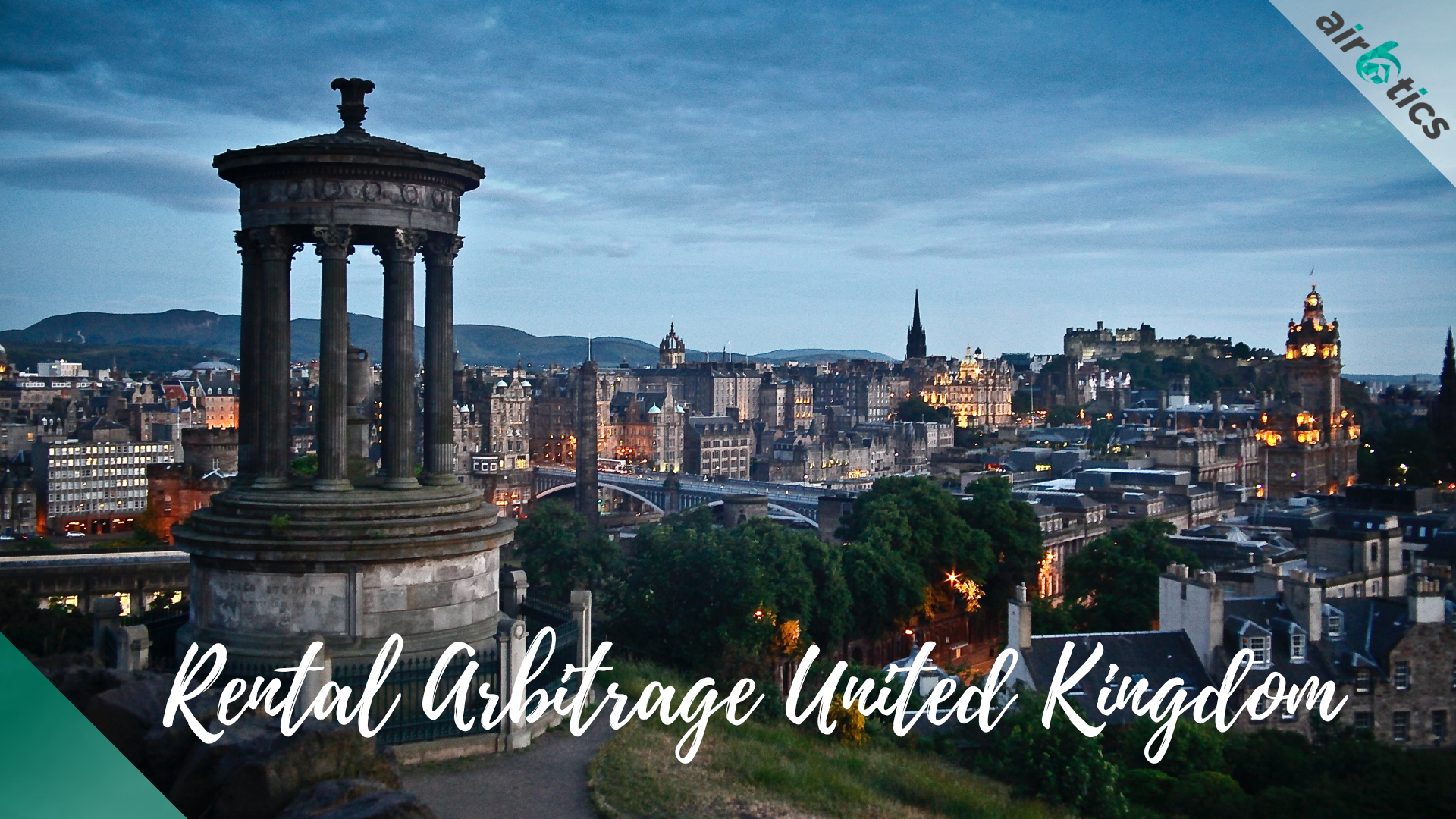 Last updated on June 26th, 2023Rental Arbitrage United Kingdom Table of Contents Add a header to begin generating the table of contents Introduction Real estate …