In the dynamic world of short-term rentals, knowing the Airbnb average length of stay isn't just a matter of curiosity. It is a pressing necessity. In fact, you're only navigating this industry blindfolded without a firm grasp of this critical metric.
The average Airbnb stay length is more than just filling up your booking calendar. It's about strategically planning your approach. This includes optimizing amenities, pricing, and guest experiences. All of these can make or break your success in this competitive market.
In this article, we will delve into the importance of using accurate and comprehensive short-term rental data analytics that can answer this question.
Average Airbnb Stay Length, Explained
The average stay length refers to the typical number of days that guests spend at an Airbnb property when they book a stay. The average comes from data on the durations of stays at various Airbnb properties, including houses, apartments, and other types of accommodations. To find it, divide the total number of nights spent by all guests by the number of bookings.
What is The Average Airbnb Stay Length?
The average stay length is less between 2-7 days. Location is a dominant factor influencing an Airbnb stay length. In bustling metropolitan areas, guests often opt for an overnight to 3-night stay. On the other hand, it's not unusual for guests seeking relaxation to extend their stay to a week or more in quieter, more remote destinations. 
Does Property Type Influence the Average Stay Length? 
The type of property listed on Airbnb can significantly influence stay duration. It shapes the preferences and expectations of guests. Let's delve deeper into how different property types impact the Airbnb stay length:
Entire Homes and Apartments
Guests choose entire homes and apartments for added comfort, privacy, and amenities they offer. For example, a kitchen can encourage longer states as guests can prepare their meals themselves. This seemingly basic amenity makes their extended trips more cost-efficient. 
This accommodation is ideal for families, groups of friends, or individuals seeking a homey experience.
Private Rooms and Shared Spaces
Private Rooms and shared spaces are commonly booked for overnight stays. These types of accommodation target travelers on shorter trips who may only need a place to spend the night. 
However, it is not unusual for travelers to extend their stay in private and shared spaces. Some of them may offer a few amenities like kitchens and common areas, which allow the guests to comfortable experience during their stay.
How Can I Leverage the Average Airbnb Stay Length
Let's explore how you can maximize the average stay length through strategic approaches that include the following:
Pricing Strategy
If you notice that the average stay length in your neighborhood is 7 days, you can offer a discount for stays beyond 1 week. By doing so, you're effectively targeting a segment of the guests looking for extended accommodations. This can result in higher occupancy rates for longer durations, which might fill your rental during off-peak periods when shorter stays might be less common.
Setting Minimum Stay Requirements
Set minimum stay requirements to align with the average stay length in your area. This can significantly contribute to the success and efficiency of your Airbnb rental. By setting a minimum stay requirement, you can reduce the frequency of guest turnover. This means fewer check-ins, check-outs, and room cleaning. This can streamline your operations and reduce the associated labor costs.
Remember, you're in a business that can have varying income depending on the season. Setting minimum stay requirements can also provide a level of certainty to your cash flow. With longer stays, you can anticipate revenue more accurately. This makes it easier to manage finances and resources effectively. This stability can be valuable during seasonal fluctuations. 
Enhancing Your Property
Extended-stay guests are a diverse group. They can range from remote workers and digital nomads to families on vacation or individuals relocating for work. Offering a fully equipped kitchen caters to a wide range of needs. 
Remote workers and long-term travelers appreciate the ability to cook their meals, which can be both cheaper and healthier. Families benefit from the convenience of preparing food for picky eaters or accommodating dietary restrictions. A fully equipped kitchen makes your property more appealing to a broader audience.
Adding amenities like a hot tub or swimming pool can be a significant draw for guests seeking relaxation during extended stays. After a long day of work or exploration, having a place to unwind and rejuvenate contributes to a positive guest experience. It can also differentiate your property from others in the area, making it a memorable choice for potential guests.
Find the Average Airbnb Stay Length with Data Analytics!
As we've explored, the average Airbnb stay length is influenced by location and property type. It's the pivot point around which you can craft your pricing strategy, set minimum stay requirements, and enhance your property to cater to diverse guest needs.
o, here's the bottom line: If you want to thrive in the competitive world of short-term rentals, you can't afford to navigate it blindfolded. You need the power of accurate and comprehensive short-term rental data analytics on your side.
Airbtics Dashboard provides you with the tools and insights you need to harness the potential of the average Airbnb stay length. Whether you're a host looking to optimize your property or an investor seeking the most promising locations, Airbtics has you covered for all the STR Data that you need!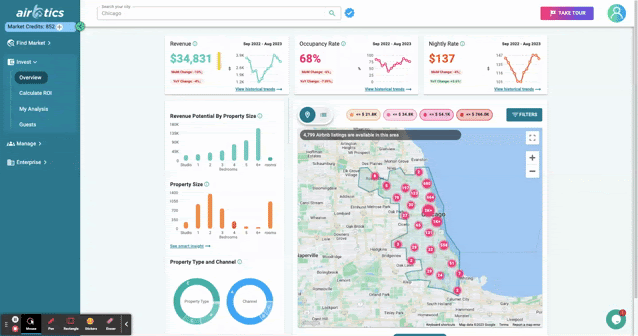 Find a profitable
investment property
Use powerful analytics to discover lucrative & traditional Airbnb properties within minutes.
Find a profitable
investment property
Use powerful analytics to discover lucrative & traditional Airbnb properties within minutes.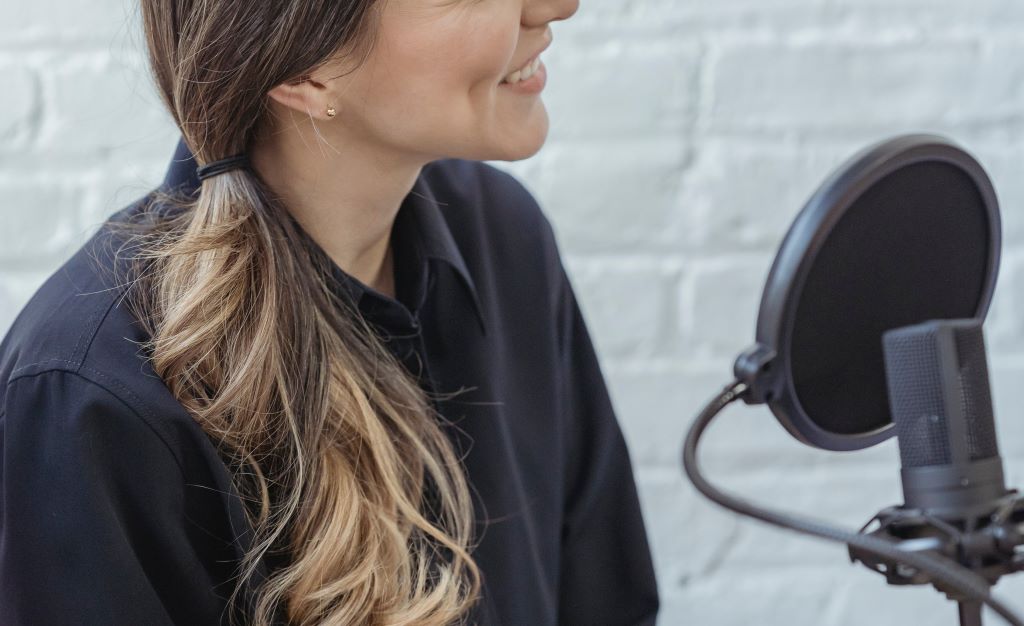 Last updated on July 22nd, 2022 Welcome back to another episode of Into The Airbnb, where we talk with Airbnb hosts about their short-term rental …