Last updated on July 11th, 2023
Why am I eligible to give a Beyond Pricing Review? 
When Beyond Pricing (now just called Beyond) was launched back in 2014, it drew a lot of Airbnb Hosts' attention. It is one of the three dynamic pricing tools out there at that time. They are based in San Francisco and have secured Series-A funding. 
I also tried out Beyond for a couple of months for my rentals in London and Sokcho (Korea). 
Sadly, it didn't support listings in Sokcho! They cover most of the markets in the US but they are missing many less-known vacation destinations in the rest of the world. Regardless, I connected my UK listings with Beyond and my first impression of their user interface was delightful! Well, I will also tell you about my last impression later in this blog. 
I'll try my best to show as many reviews of existing customers and their overall thoughts on Beyond. Also, I'll list down all the features to help you get started. A list of good alternatives will be at the bottom as well that have recently been providing more accurate data and great service. 
What Is Beyond?
Beyond is a dynamic pricing tool with a market insight dashboard and a direct website builder (Known as Signal).  They use their proprietary AI algorithm to determine the right pricing for your short-term rentals and update your pricing automatically. Just like Uber's surge pricing, if your market demand changes rapidly, the Beyond Pricing engine will adjust your pricing accordingly. It can be useful for both professional and casual Airbnb hosts. 
For casual Airbnb hosts,  you are not likely to have in-depth market knowledge, so this specialized tool will set better pricing for your rental so that you make more money. The best thing is it only takes a few minutes to set up, so compared to your time-invested, it has a good ROI. (E.g. You only need to spend 25 minutes to set dynamic pricing and it can give you 1 additional booking/mo)
For professional hosts, you will have to override their pricing rules frequently since you have your data and system, but it can sometimes catch events that your company didn't know. It will be a good addition to further optimize your pricing.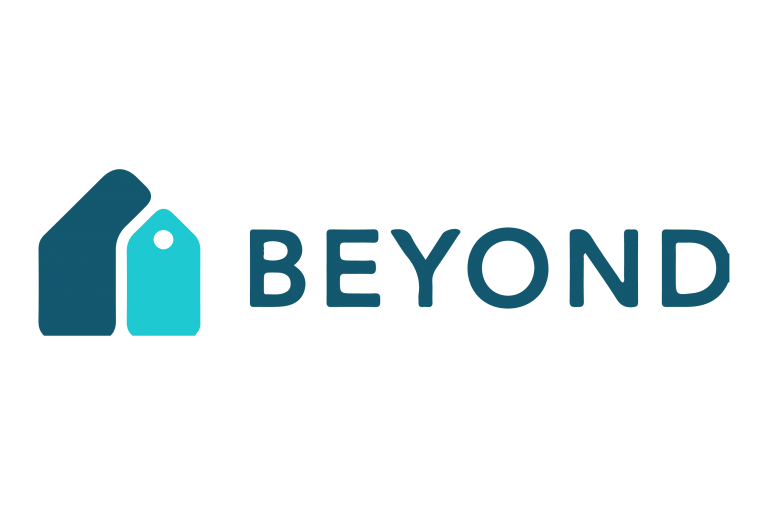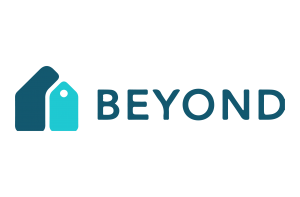 Product Features
Dynamic Price:
Ease of use?
To get started, you need to set "Base Price" and "Minimum Price", which are also calculated by the Beyond pricing algorithm. 
The biggest bummer to me was that they don't help me figure out the right base price. It suggests a base price but I have no idea how they came up with that number and there isn't any further information for me to verify it. Other dynamic pricing tools typically show this information and allow you to adjust them. Furthermore, I found this tool a little bit difficult to navigate around because of many less important features, such as stats, filters, and health, and their in-app ads for a referral program.


Custom Price Settings
It's a critical feature and usually, it is the deciding factor of choosing the right short-term rental dynamic pricing tool, since every markets and listing have unique demands and customers patterns. 
You can further implement your own pricing rules, such as below:
Last-minute 

Seasonal minimum and maximum prices

Reservation Gap Adjustments (Aka Pricing rule for orphan days)
I agree on the importance of last-minute pricing. I also thought this reservation gap adjustment is not only a cool idea but they made it super easy to set custom rules for it. However, they don't have custom pricing settings for the day of the week or market occupancy based. 
If your market or listing has different demands for specific days of the week, Beyond Pricing may not be the perfect tool. But if you are a professional revenue manager who has set all the prices, but looking to squeeze out the last few more bookings from orphan days, this tool will save your life! 
Market Data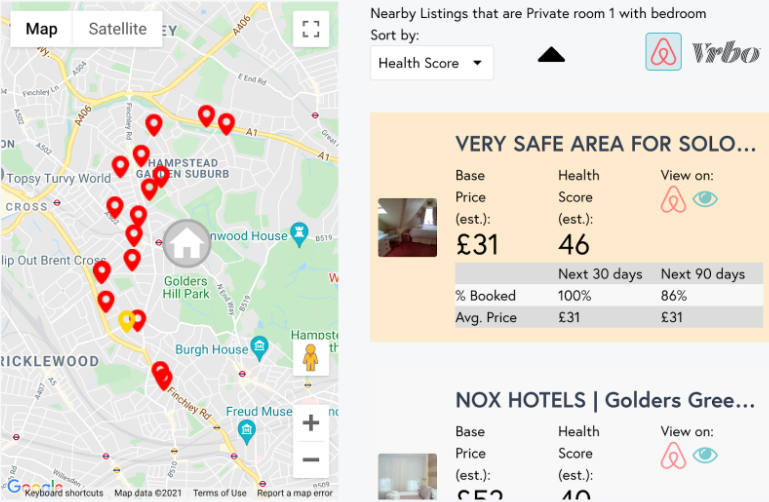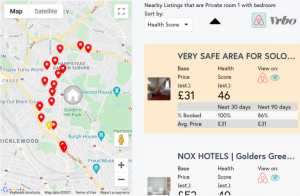 Their insights dashboard shows two main things:
Competitor's next 30 and 90 days occupancy rates 

Competitor's next 30 and 90 days daily rates 

Past year occupancy rates (only market-level data) 
I'd say their market data is basic. I'd wish to see booking lead time, next 7 days or 250 days occupancy rates, or real-time bookings in the market, it would be a lot more useful.
Signal
It's a direct booking website builder. This is an interesting but questionable feature. It is interesting because this definitely can help some Airbnb hosts to get more bookings. It will bring more traffic to your listings which will lead to more bookings. Sadly, I had to request a demo to see how this works, and I couldn't bother to do that.
Pricing
The cost of using Beyond Pricing is 1% of bookings. 
How does it compare with others?
PriceLabs: $20 or $10 / month 
Bright Pricing: 0.5% of bookings
DPGO: 0.5% of bookings 
Wheelhouse: 1% of bookings

Existing Customer's Beyond Review
1. GetApp
425 2nd St, Suite 602, San Francisco, California 94107, US
Email Address: [email protected]
Conclusion
As someone who managed up to 10 listings at a time as an individual part-time Airbnb host. I don't think Beyond is tailored for individual Airbnb hosts. This tool may be more suitable for revenue managers from professional vacation rental management companies. Out of many features, one thing that differentiates Beyond is the orphan day pricing setting. 
In 2022, there are more new dynamic pricing tools out there. I'd like to introduce you to Bright Pricing – it's built by software engineers and the pricing engine is based on Airbtics' 2 billion short-term rental nightly rates data. Bright Pricing has some advantages over Beyond. 1) it's four times cheaper 2) you can adjust your competitors 3) the market dashboard is fantastic 4) and it supports all locations in the world.
Read More: 
Wheelhouse Pricing In-depth Review: A VC-funded vacation rental technology, is it any good? 
PriceLabs in-depth technical reviews – (From software developer & Airbnb host perspective)