Add a header to begin generating the table of contents
Is
Airbnb legal in

Brampton

?
The answer is yes! Using platforms like Airbnb to rent your property is permissible in Brampton. As stated on the municipal website, short-term rental of space within one's home now requires a license from the city. Short-term investment properties are no longer allowed.
Currently, there are 810 Airbnb listings in Brampton, with 41.2 % of entire houses earning up to $2005 a month, 5.5 % managed by professionals, and 29.8 % managed independently. Apart from complete houses, Brampton's Airbnb offerings include 11.8 % of private rooms. According to vacation rental market data source Airbtics, a 2-bedroom apartment in Brampton can make up to $16,956 each year.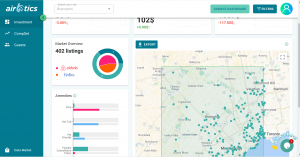 Here we will provide some useful information that can help you better understand the Brampton Airbnb Rules
Short-Term Rentals Laws
The City of Brampton has modified its short-term rental bylaw to solve the city's housing deficit.
According to the municipal website, anyone wanting to rent space in their home for a short period must obtain a special license from the city. In addition to the city's license, homeowners must submit proof of commercial liability insurance every year.
The law is in effect for anyone who rents rooms, condos, or houses through an online sharing platform such as Airbnb.
Brampton Airbnb rules 
No more than three (3) bedrooms may be rented individually in the principal house for a total of 180 days per calendar year
There is a limit of 180 days per calendar year for short-term rentals in the major house. The property owner must provide proof of commercial general liability insurance.
You must renew your license every year.
Any STR host who violates the By-Law is committing an offense and is subject to fines and other penalties.

The initial cost of starting Airbnb in Brampton
Having an Airbnb listing can be a good way to make extra money, but being a host comes with its own set of problems. Offering a short-term rental comes with several expenses. It may affect your mortgage, as well as taxes and cleaning fees.
It is a good idea to consider all these prospective costs and real estate variables before diving in. We'll go over some of the most typical and surprising expenditures associated with being an Airbnb host, such as:
Airbnb service fees
Airbnb hosts share the first cost you might expect. Once you get a reservation, Airbnb charges a 3% service fee. This may not seem like much, but if you rent your house on Airbnb many times a year, this cost can add up.
Supplies Needed
Your rented property will need fresh bedding, towels, linens, toilet paper, soap, and other amenities. To make your rental feel more like home, you'll want to stock the fridge and pantry with at least a few foodstuffs.
It's good idea to secure your property with external cameras such as a video doorbell and hardwired or Wi-Fi weatherproof exterior cameras. Installing four higher-quality video cameras will set you back roughly $1,200.
Cleaning expenses
Cleaning is, of course, required when renting your house on Airbnb. While cleaning supplies are inexpensive, expect to spend several hours cleaning, vacuuming, mopping, and tidying up. You'll need to use a cleaning service if you don't want to do the work or won't be available to do it. Each cleaning session might cost you more than $200.
You can pass these costs on to your guests in the form of an increased rental price or by adding a separate cleaning fee to your rental listing.
Insurance protection
The insurance coverage is the most expensive component of renting your house on Airbnb. You may be able to rent your house without having to buy extra coverage or incurring extra costs if you have existing home insurance. But, you must notify your insurer in advance and get approval. For an extra fee, you may need to add a rider or endorsement to your existing policy.
The Airbnb Host Guarantee covers you for up to $1 million in damages to your home caused by your visitors (besides the security deposit). Yet, this coverage isn't comprehensive. Wear and tear, personal liabilities, jewels, securities, cash, pets, collectibles, and rare artwork are all excluded.
Expenses of starting a business
For tax advantages, some experts tell incorporating your company. You may be able to protect your assets if sued by forming a corporation or limited liability company (LLC) as well as receive tax benefits from doing so.
But, depending on the state you live in, the charges of incorporating might be quite significant.
Mortgage expense
If you plan to refinance your home's mortgage, renting out your home via Airbnb may cost you money. Because of this, your rental income may not be taken into account when refinancing your home. This would have an impact on your debt-to-income ratio, which could lead to a higher interest rate on your new loan.

Pros and Cons of running Airbnb in

Brampton
Short-term rentals are vacation rental properties rented out on a short-term basis to guests, like hotels.  This form of rental helps guests to feel more at ease and "at home" because the properties are typically designed in this manner.
A long-term rental is the most common sort of rental property utilized for residential purposes. This sort of rental property is usually protected by a long-term lease agreement with more binding terms than a short-term rental. Renting out their homes for a higher price than their mortgage allows them to generate regular income regardless of the market. Because it is more traditional and well-known, most people are more familiar with this sort of rental property.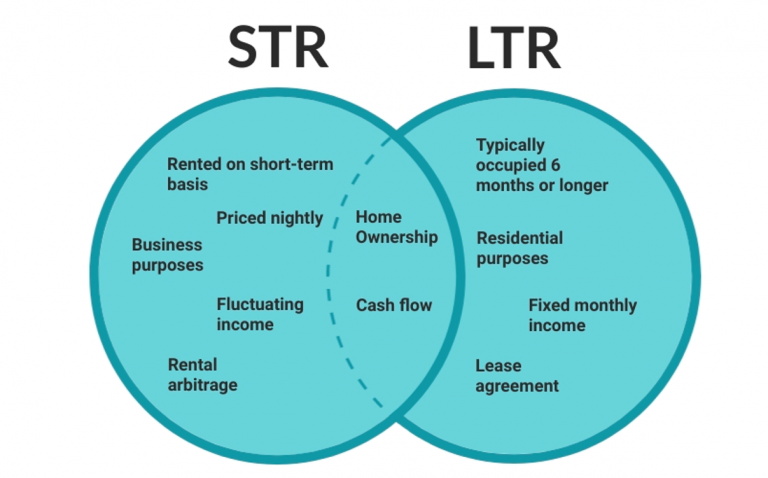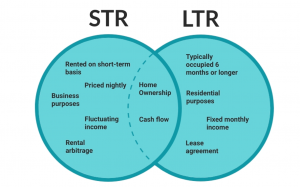 Now that we've defined vacation rentals and long-term rental properties, let's look at each component of rental properties that explains both the benefits and drawbacks of a short-term or long-term rental.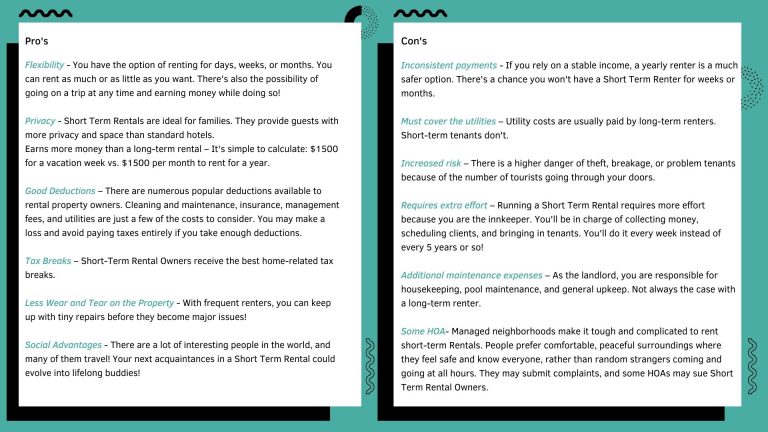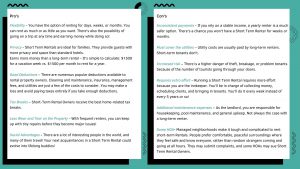 Best areas to invest in Brampton
There are some obvious places that come  to mind when thinking of Brampton like Brampton East, Castlemore and Bramalea. But two of the best areas for investment tops our list. The first one is:
1. Snelgrove
According to our Airbtics Dashboard, Snelgrove is the top market to invest in Short-term Rentals.. There are currently 1768 Airbnb listings. Monthly revenue for most properties being more than $3252/month with occupancy being more than 42%.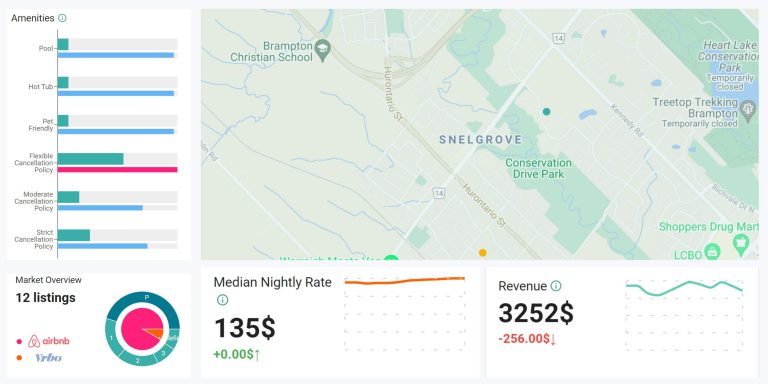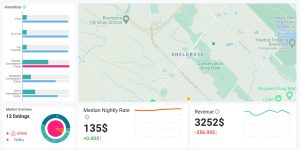 2. Sandringham
According to our Airbtics Dashboard, Sandringham is the top market to invest in Short-term Rentals. There are currently 967 Airbnb listings. Monthly revenue for most properties being more than $3034/month with occupancy being more than 48%.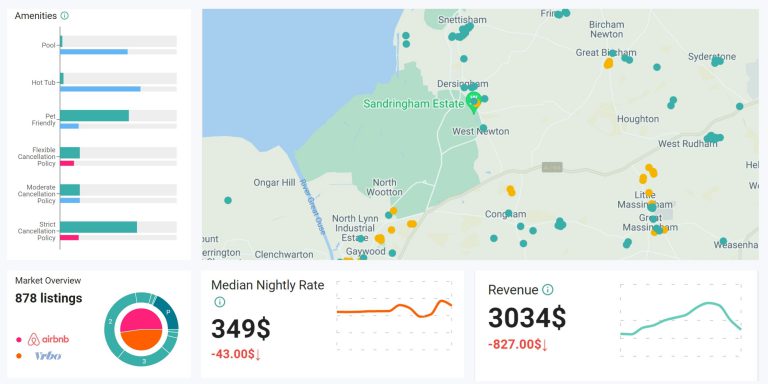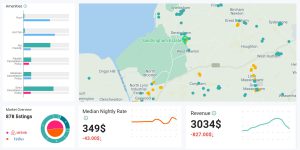 Conclusion
If you've made it this far, you're thinking of starting an Airbnb.
We've been assisting folks like you, who are first-time Airbnb hosts. We don't provide consulting since we aren't experts in running Airbnb businesses; but, we do provide useful data to Airbnb hosts.
You may use the Airbtics dashboard to figure out how much money you can make doing Airbnb in your city. Unlike other online Airbnb income calculators, it will provide you with a lot more useful information, such as 
 -which neighborhood to target, 
 -which amenities are in high demand, 
 -what is the market's historical performance, 
 -what are the occupancy rates of a two-bedroom house, 
 -should I do a two-bedroom house or a three-bedroom house? 
In that case, the tool might be too complex for you, visit our tutorials – With the data dashboard, you can get meaningful and actionable insights.
Well, if you are new, there are many Airbnb host communities on Facebook. Type "Airbnb host" in the Facebook search, you'll see plenty of active communities where you can get help from experienced Airbnb hosts.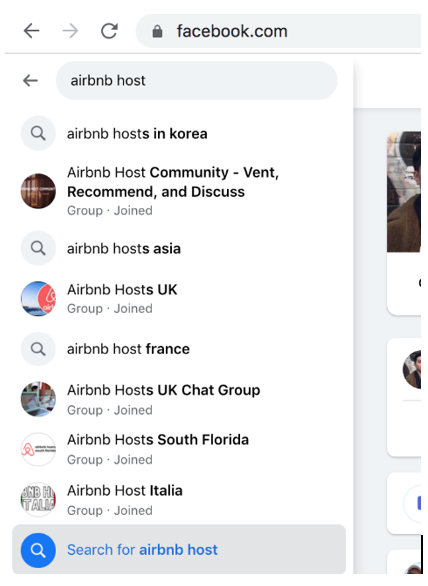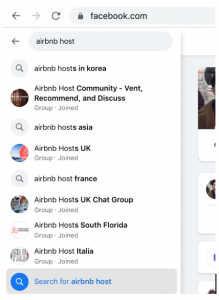 To see full data of Brampton– Click Here
FIND STATS FOR YOUR CITY – CLICK HERE