Last updated on August 7th, 2023
Cape Town Airbnb Regulations is a complete guide that will provide you with an overview of the rules and get you started on your journey.
Cape Town Airbnb Regulations
Is
Airbnb legal in Cape Town?
The answer is yes! A by-law has been formally adopted by the City of Cape Town making it easier for residents to rent out their properties on Airbnb.
Currently, there are 3,311 Airbnb listings in Cape Town, with 39,1% of entire houses earning up to $1,460 a month, 5,7% managed by professionals, and 30,4% managed independently. Apart from complete houses, Cape Town's Airbnb offerings include 6,2% of private rooms. According to short-term rental data source Airbtics, a 2-bedroom apartment in Cape Town can make up to $14,592 each year.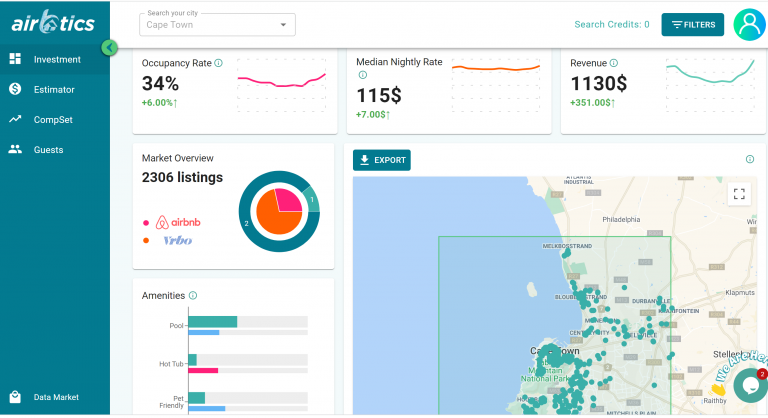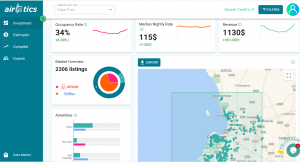 Here we will provide some useful information that can help you better understand the Cape Town Airbnb Regulation.
Short-Term Rentals Laws
New city planning bylaws permit a range of homeowners to rent out their homes on a short-term basis

The land-use amendment allows the short-term leasing of a house or apartment for a maximum of 30 days for the same guest

Before the amendments, only single-family homes were eligible for short-term rentals

In addition to single-family homes and apartment buildings, the new rule now applies to units contained within sectional title holdings

The homeowner, however, must follow the conditions outlined by the body corporate or homeowners' association
Cape Town

Airbnb Regulations
The City of Cape Town has adopted a bylaw that allows short-term rentals for up to 30 consecutive days from the same guest/traveler

.

Zoning is meaningless.

The term "Airbnb" refers to "transient visitors," and it has nothing to do with guest houses, bed and breakfasts, or hotels

.

It makes no difference whether your property

is zoned

Single Residential 1 or 2, or General Residential 1 or 2

.

If the conduct regulations of a Sectional Scheme need it or if the Constitution of an HOA governs the property, authorization from a Body Corporate may still

be required

.