Add a header to begin generating the table of contents
Dynamic pricing tools adjust your pricing depending on market demands to maximize rental revenue. Airbnb already offers this with their Airbnb Smart Pricing. But while many Airbnb hosts tried Airbnb Smart Pricing, they quickly realize the tool set their prices too low. It's no wonder that many avid Airbnb hosts rely on third-party dynamic pricing tools to meet their needs. 
A well-designed dynamic pricing software should give you the flexibility to set custom pricing rules based on the market supply and demand data they have. It should allow you to transparently see the market data they are basing their pricing recommendations on, and it should be adjustable if you don't agree with them. Other important things to consider are whether they support your market and your PMS if you use one. 
The six dynamic pricing tools currently in the market are: 
Airbtics Bright Pricing 

AirDNA Smart Rates

Beyond

DPGO

PriceLabs

WheelHouse
Here's a quick rundown of these tools
Airbtics Bright Pricing offers highly customizable pricing settings and covers all markets in the world. 
AirDNA is a market intelligence software with a pricing recommendation feature covering all markets globally. 
Beyond Pricing is a San Francisco-based dynamic pricing tool founded in 2014 – it offers integration with over 50 PMS and their product is suitable for professional vacation rental managers. 
DPGO is a relatively new software offering highly customizable pricing settings with an intuitive user interface. 
PriceLabs employees are based in India and Chicago – it offers integration with over 50 PMS and their product is intuitive and easy to use. 
WheelHouse is another San Francisco VC-funded company offering experimental features and is built by PhD holders. 


Custom Pricing Rules
Top Recommendations: Airbtics Bright Pricing, DPGO 
Runner up: PriceLabs 
Both Airbtics Bright Pricing and DPOG are relatively new software, yet they offer the most amount of flexibility on top of their pricing algorithms. If you don't completely trust the AI recommended rates, this is a crucial feature.
Last-minute discount
There's no doubt that you need to lower nightly rates as it gets closer to the date. Yet, when and how much to give a discount is depending on your market and guest type. For instance, if you are running a hotel in a busy street, you may not need to lower the price until the evening of that day as the majority of your booking may happen during that time. However, if your vacation cabin is located in a mountain with a low population density, most people will book well in advance. When to start lowering the price and how aggressively you'd like to give a discount should be at least configurable. 

If you'd like to fine-tune your last-minute discount, we recommend you to use DPGO or Airbtics Bright Pricing.
Day of the week or seasonality
It's not a secret that weekend pricing is higher than weekday pricing, yet depending on many factors, the day-of-the-week pricing needs to be adjusted. Typically, in a market that heavily relies on vacation tourists, weekday occupancy rates will be significantly lower than the weekend, and you may want to set pricing aggressively during the weekday and conservatively for the weekend. For the same reason, you may want to play different pricing strategies in different seasons. 
These are common features offered by all dynamic pricing providers.
Competitor based pricing
Being able to set a custom pricing rule based on competitors is what an ultimate dynamic pricing software should look like, even better if they show the competitor lists and allow you to edit them. This is what we are developing at Airbtics currently, but PriceLabs provides something similar. It allows you to set a rule to drop or increase prices if the market's occupancy rates hit certain thresholds. 

PMS connectivity 
Top recommendations: Beyond, PriceLabs, Wheelhouse 
Runner ups: DPGO
The first three tools started their service in 2014, hence they support various PMS like Guesty, Lodgify, and so on. AirDNA and Airbtics only support connecting with your Airbnb – AirDNA changes pricing to iCAL and Airbtics directly changes on Airbnb.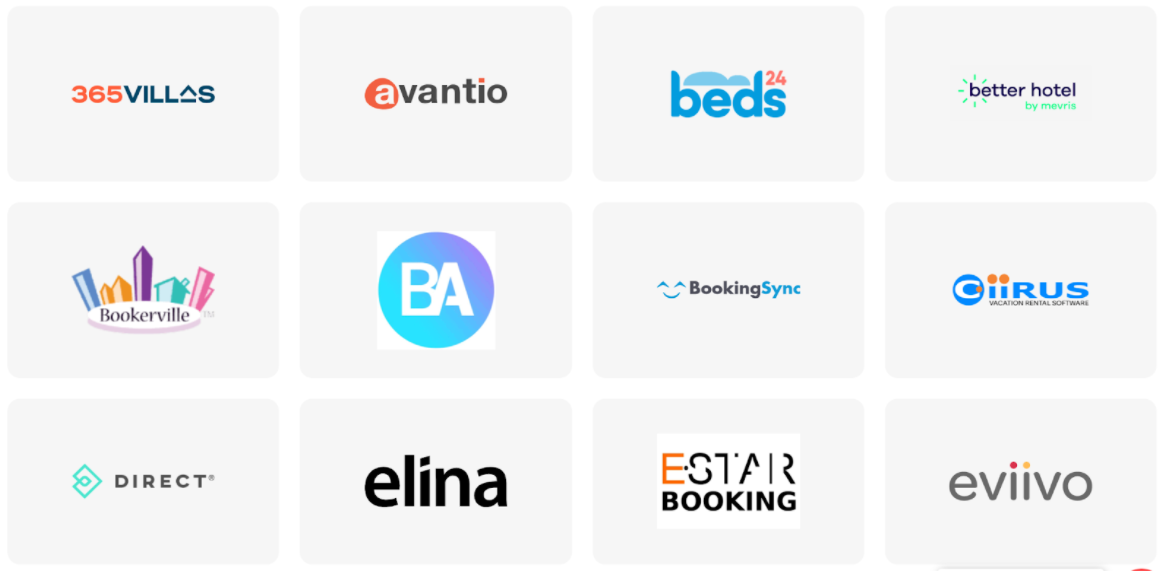 Market coverage
Top recommendations: Airbtics, AirDNA 
Runner ups: DPGO, PriceLabs 
According to our analysis, Beyond and Wheelhouse only cover major cities. When our analysts tried using it for less known locations, we got the notifications that the markets are not available. DPGO and PriceLabs cover the markets we tested. Both Airbtics and AirDNA, being market intelligence software, cover worldwide markets regardless of the location.
Summary
There's no evidence that a specific software will increase the highest amount of revenue, but we've tried our best to address important points you need to consider when it comes to choosing a smart pricing tool. 
All the solutions (apart from AirDNA) give you a free trial. Should you try them all out, you'll have five months  to find out which one is the best for you.
But if you want to save time switching and learning new tools, you should take a look at 1) whether they support all of your listings 2) whether they have integration with your PMS and 3) whether they allow you to override your current pricing strategy on top of their software. 
Read More: 
AirDNA Alternatives
Airdna vs Mashvisor (What's Best for you?)