There are 3 types of Airbnb APIs. 1) Official Airbnb API 2) Un-official Airbnb API 3) API by short-term rental data providers. In this blog, we'll cover which ones are right for different use cases, and what are the pros and cons of using them.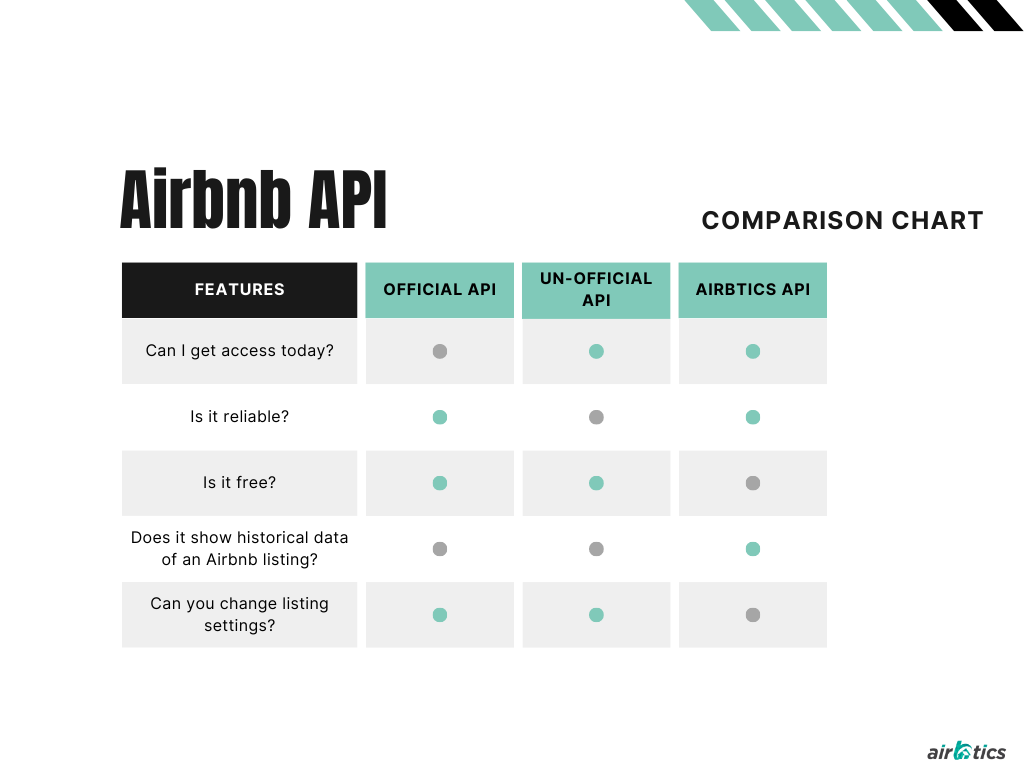 Official Airbnb API 
Official Airbnb API is mainly for their integration partners. For example, if you are making a channel management or property management software for Airbnb hosts, Airbnb may grant your company access after their lengthy review. Yes, this is the drawback, it takes too long. 
Un-official Airbnb API 
If you need to build a quick prototype software, this may be for you. The functionalities are the same. If you are a developer, you can take a look at GitHub. Alternatively, you can go to Airbnb website yourself and see what APIs are being called for each action and check the APIs that were made from the developer console. 
If you are not a developer,  an easier way is through some wrapper services available on RapidAPI. Search Airbnb on RapidAPI and you can find a few APIs that are just a wrapper API of these.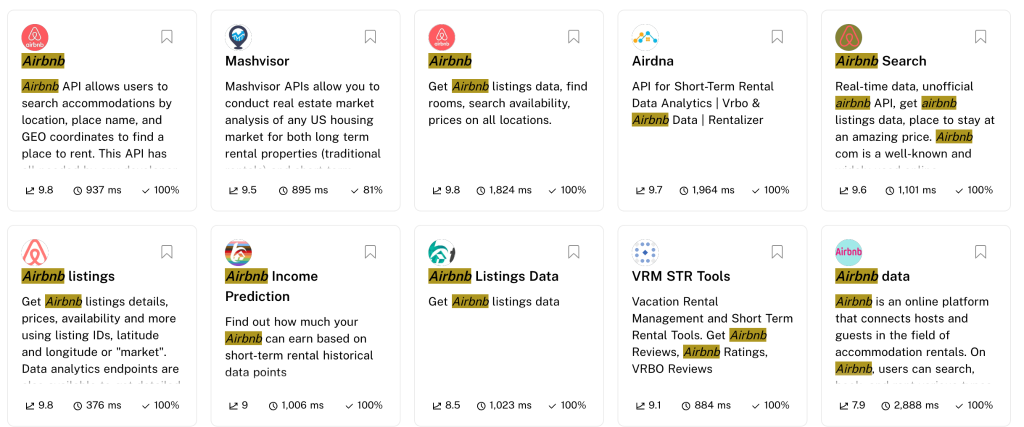 APIs by short-term rental data providers
If you are a researcher, a property manager, or a property investor, this is for you. You can get access to historical data of Airbnb listings via APIs by short-term rental data providers. They've been scraping & monitoring Airbnb listings for years, and have some good statistics around it.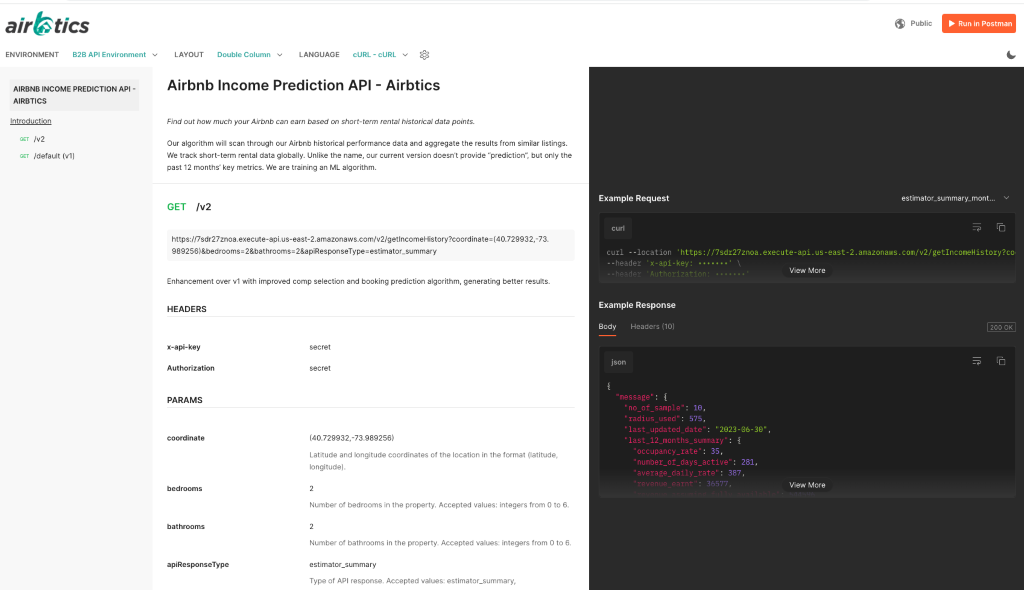 If you search Airbnb analytics on Google, you will find some short-term rental data companies who can potentially give you access to their data via API.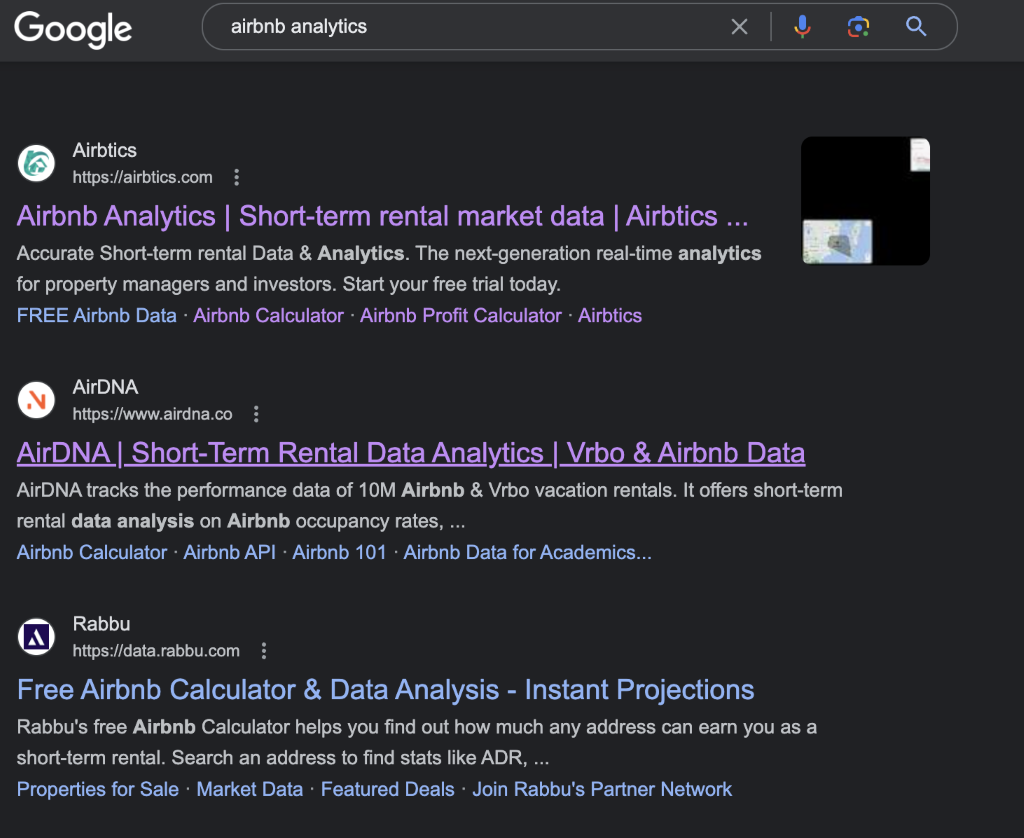 Airbtics is one of those data providers, and we have been collecting Airbnb performance-related information since 2019. You can easily test this API via either RapidAPI or Postman documentation. Short-term rental management companies like Awning, PropR are using the Airbtics API to optimize their pricing better. 
PropR manages 300+ vacation rentals across South Africa and Dubai. They have their own pricing algorithms based on the competitors around their listings. They receive competitor rates from us on a daily basis to set the right pricing. 
Awning uses our API to show Airbnb income estimation to homeowners considering running an Airbnb. They have been able to generate thousands of leads from this income estimation tool, and now managing over 100 short-term rentals. 
How accurate are the API results by the data providers? 
Since you are accessing the data collected by a 3rd party company, accuracy may differ. The accuracy depends on how accurately they classify between booked nights by guests (revenue generating) and blocked by hosts (no revenue). 
Airbtics' Airbnb Gross booking value prediction has been closely (97%+) matching with Airbnb's quarterly financial report. We use various factors like pattern of bookings, number of reviews and many other factors to accurately identify the booked nights.
Conclusion

 
Drop us an email at "[email protected]" if you'd like to learn more about Airbnb APIs. Tell us how you are intending to use it so that we can give you the right recommendations! 

Find a profitable
investment property
Use powerful analytics to discover lucrative & traditional Airbnb properties within minutes.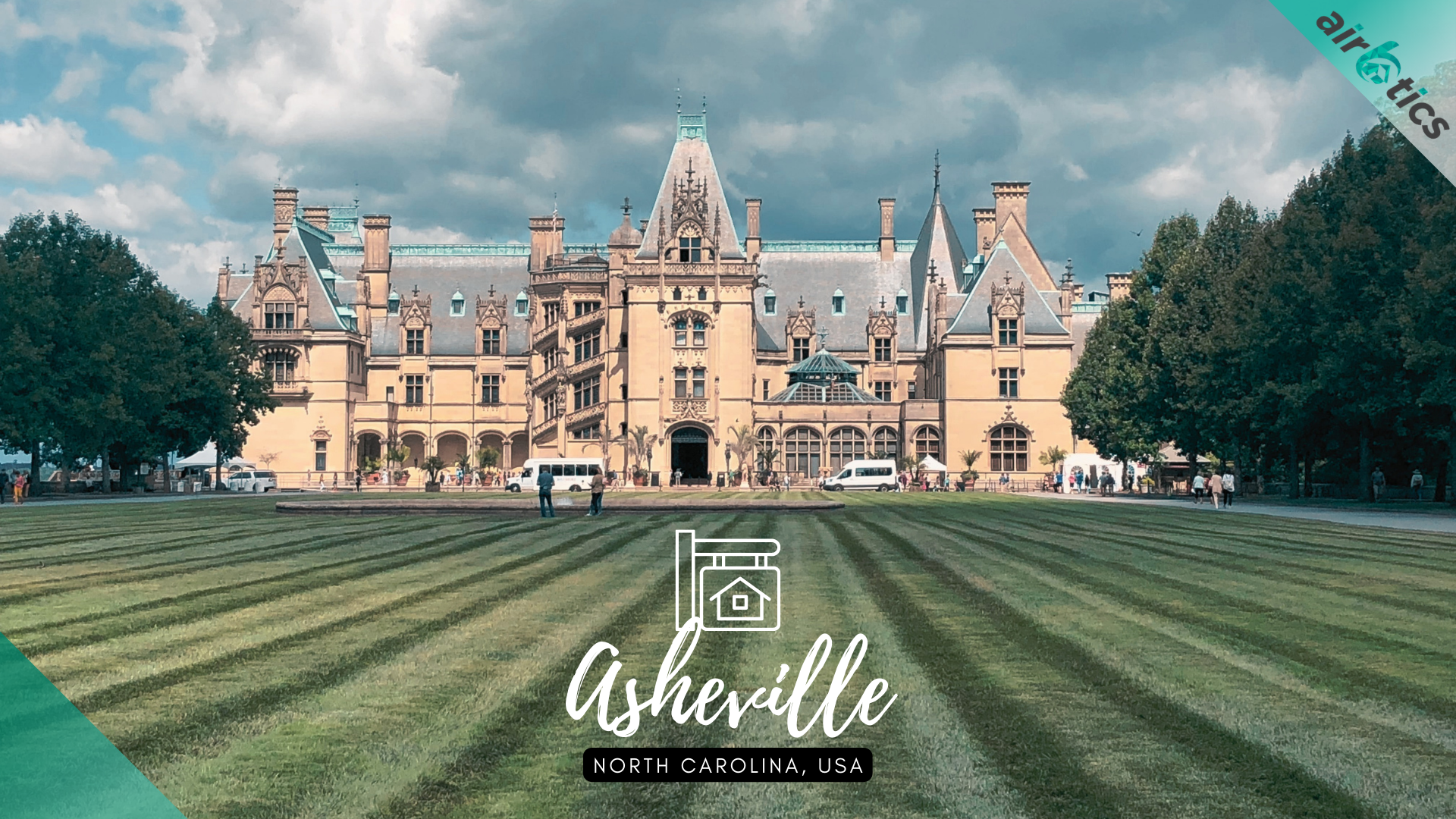 airbnb property investment Asheville Popularly known as the mountain city in North Carolina, Asheville has plenty of exciting outdoor activities not only for travelers but …