Last updated on August 31st, 2022
Welcome back to another episode of Into The Airbnb, where we chat with Airbnb hosts about their short-term rental experience.
Our guest for today is Robert Montana, an experienced Airbnb host and creator of JauntDirect. JauntDirect allows the host to put up their listing and all the platforms it is on, like Airbnb VRBO, or direct booking site and later on, the guest can compare and decide which site fits them best. This platform empowers the guests and gives them more knowlegde, encouraging them to go for the direct booking site that benefits both the host by making them earn more and the guest by making them save up to 20% of their money into reservation. Please join us today to hear more about this amazing site and what's the future of it.
This episode is sponsored by Airbtics, short-term rental analytics for high return investments, comprehensive data for insights, ideas and inspiration. Go to app.airbtics.com to find precise Airbnb data such as occupancy rate, revenue, average daily rate and so on. So, without further ado, let's get into it!
Into The Airbnb Podcast S2 EP 53: JauntDirect: empowering the STR & Airbnb industry members to go for the direct booking site movement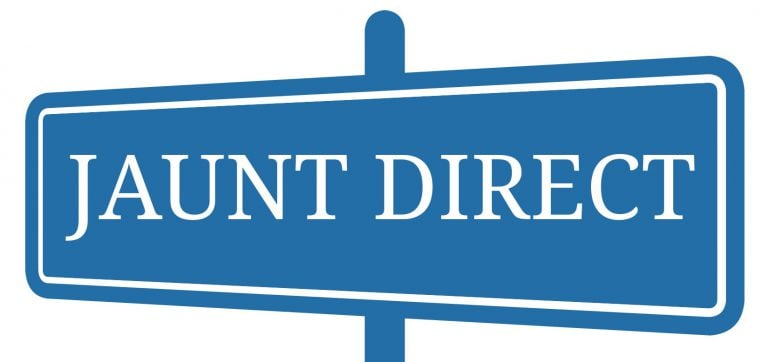 Delia:
Can you tell me a little bit of how did you get started in Airbnb?
Robert Montana:
Sure. So I'm a emergency medicine physician in the United States and I was for a long time doing global disaster relief around the world and I didn't have a home. I didn't even rent a home, I just lived out of a bag really for years and then I bought a small condo in a mountain town in the state of Colorado in Telluride and because I was still traveling quite a bit, I thought I can maybe pay half my mortgage payments by renting on Airbnb, which I'd used as a guest. And to my surprise, I was able to pay all my mortgage and all my costs and actually make a little profit and still enjoy the second home, which was really my first home. And then a few years later, as I settled down in Dallas, Texas, where I'm originally from and I bought a quadplex, a four plex building with four one-bedroom apartments, and I lived in one and I rented the other three on Airbnb and I also rented mine when I was traveling. And then I bought a home with a guest house, I rent that out and so it sort of grew from there.
Delia:
Okay, I see, you also told me before that you don't only use Airbnb as a host, but also as a guest and that inspired you to create JauntDirect, can you tell us a little bit more about your page?
Robert Montana:
Sure. So I've used specifically Airbnb quite a bit traveling for work, I travel for work as a doctor and also for, you know, vacation and fun, I've priced at over 100 Airbnbs over the years. And I created a website that's a free short-term rental and vacation rental marketplace called JauntDirect.com and basically, it's a pretty simple concept, where you try to consolidate and aggregate hosts platforms that they are using for bookings. So as you know, many hosts are on multiple platforms, maybe they're on Airbnb, VRBO, booking.com are probably the three big ones and then the more savvy host or co-host knows that having a direct website is way to go too. And so basically, our site is simple, we just aggregate all those platforms in one place. So as a host, if you come to our site and put up your listing, your property, you can add all the different platforms that you're on, say Airbnb, VRBO, and your direct website. And then the guest then has more information and is educated and empowered about the book direct movement, and hopefully will go towards the direct booking site. But what's nice about it is instead of being just a direct booking website, we have the third parties like Airbnb, VRBO because in my view, there are some guests that are brand loyal and they like being on Airbnb or VRBO because of the customer service or maybe they feel it's better security or maybe they're just lazy and they know their credit card is already on file and so what's nice about JauntDirect is yes, the host can try to steer the guest to book direct with a lower rate, but if the guest is brand loyal to say Airbnb, that options there too, so you're not missing out on guests that are loyal to third party platforms, but giving the option of direct booking. So basically, it's, I think a lot of guests are still naive or ignorant on the fact that they can save up to 20% with a direct booking and so this way, just shorter shows them. And what's nice about our site for hosts is it's easy to upload your listings, you can copy and paste basically from Airbnb or VRBO, your existing information, so you don't have to sit there and make a big effort in terms of the photos and description. And then what's also nice is we do not do actual any booking on our sites, all the booking is done on the platforms that you already have, or your direct site, so that means in a sense, it's one less channel to juggle, you don't have to be dealing with things. We also have on purpose, no communication between hosts and guests on our site, we rather the guests communicate on the platforms that the host is on. So we're just basically trying to allow guests to compare and contrast the rates for the same property in the same dates, which is something new.
Delia:
You told me like a little bit about communication, that you don't allow on-site communication, but I think you do allow for them to build contact information on the description, right?
Robert Montana:
No, so the way it works is when you as a host make a property profile on JauntDirect, you put all the information you want in terms of the listing, there's obviously no address shown because that's a safety concern. But what we do is you can put your iCal links in, so we have an up-to-date calendar, so the guests know if it's available or not when they're searching. And then we have basically hyperlinks, so they can go click on Airbnb link and go to Airbnb, VRBO, Direct website. So if a guest wants to communicate with the hosts, they would hyperlink to one of those sites and then use that site communication tool because many hosts are already juggling with property management software, different inboxes and different messages and we thought this would just be easier, to make it something simple. So basically, we're a marketing tool, we're not a communications tool or a booking platform.
Delia:
A marketing tool that was about right. Can you tell me a little bit about how can a host register in this? And if it's free for them?
Robert Montana:
Sure. That's a good question. So yes, it's free for hosts and it's free for guests. And for a host to register, all they do is create a username and password and then they can start uploading their listings. They can do it manually, which is, you know, pretty cumbersome and long, but they could go in and fill out all the different fields and photos like they did on Airbnb VRBO, but what we also have which 99% of our hosts use, is we have a mechanism where you just copy and paste the URL of your Airbnb or VRBO listing, and we go in and basically copy it and paste it in for you, so about 98% of the work is done automatically in less than a minute. And then what we ask is that the the host go one step further and put in the iCal links, so the dates of availability are up to date.
Delia:
Okay, so they can see like the calendar there when they click on the listing. Okay, that's good! And can you tell us like for now in the current stage of the platform, how does it work? What can they see? What can they not see on the platform? Basically like a walkthrough.
Robert Montana:
Sure. So when a guest comes to our site, there's a simple search bar, like any search bar, and you put in the city and the dates, and then what will happen on your phone or on the laptop is you will have a split screen. For instance, on the laptop, you'll have a split screen, but on the right you'll have a map and then with the little icons of the listings in the location, and then on the left will be a vertical list of thumbnails, little pictures and descriptions of each listing and what are the top three. They might have more than three platforms but we have room physically to put three on there and then once a guest selects one of those, it just like Airbnb or VRBO, it goes into more details. It has all the photos, it has the description, and then it has the calendar. And then what we have is the average rate for each platform, say it's $100 on Airbnb, $150 on VRBO and the direct site is maybe $80, it'll show that and then you can hyperlink to any of those platforms. Currently, we don't have the details with the cleaning fee or the service fee, or the taxes, but our development team is working on that and we should have that in the next few weeks. and I believe a huge plus and a major improvement on our site because what you really want to as a guest is to be able to compare the final grand total, after everything's included to see really how much it is because as you know on Airbnb even, it's not that transparent and so you hit the Book button. And we'd like for transparency not only because just make sense from an ethical standpoint, but it's also an easier way for guests to compare the different total rates or price among the platforms. And also, what's even more important is the guests will see that service fee, how high it is and how they don't have that on direct. So I think educates and hopefully empowers guests to do more of the book direct movement because as many know that are listening to this, a lot of people have a direct website, but the website becomes really only a website for guests that are returning guests. But what we'd like to do is start getting guests that have never been at their properties to be booking direct and one way to do that is to help with marketing because as most people know, Google is a vast ocean and someone small Direct website would be adrift, floating and it's very unlikely that organically a guest is going to find it when they search on Google.
Delia:
So I've heard you many times mentioned the book direct movement, so that would be like the focus of the webpage, right? To encourage guests to book the listing via direct booking site, right?
Robert Montana:
Correct. Yes, that's why it's called JauntDirect. Jaunt in English means a short trip, direct as in direct booking and directly going to the platform, so we put it together as JauntDirect. But what's interesting about our site, there's one or two sites out there that have search engines or marketplaces for direct sites, but they don't include the third party sites like Airbnb, VRBO, we are a hybrid and we believe that's the best for hosts because there are some guests, even if they're educated and understand, they could save a lot of money booking direct, they're brand loyal to say Airbnb, or maybe they like that fact their credit cards on file, and they don't want to give out their credit card to a smaller direct site or maybe they've had problems in the past with a listing when they were in the Airbnb, and the customer service really helped them find another listing. So we are pushing and promoting the book direct and movement, but at the same time, we're not leaving out those who want to stay with third party sites like Airbnb.

Delia:
Makes a lot of sense! And can you tell me a little bit about the benefits both for hosts and for guests when they booked on the direct booking site?
Robert Montana:
For guests, it really comes down to saving money, right? Because, for instance, Airbnb charges both hosts and guests, but in the United States, it's different maybe on the global scene, but in the United States, the majority of the service fee goes to the guest. So say you have a 15% service fee and total, usually 12% of that, or 12% of the 15 would be charged the guests and maybe 3% to the host, so what a lot of hosts do is they split the difference. If you're going to save say $50 a night by booking direct, maybe the host will say "Okay, I'll keep $25, you keep $25 as a guest, and we both win", it's it's a win win. And I think for the host, it's just having more control because Airbnb and VRBO and these large sites, you know, they like to eat their cake and have it too, meaning they have all these rules that you need to do, but when anything goes wrong, they say, "Well, we're not the owners, that's your problem". So it's, I think a lot of hosts lately, especially after the COVID refunds, haven't been happy with the large third party platforms and they would like to have more control. Also, as any business would tell you, it's not good to have all your eggs in one basket because I think there have been a lot of stories that have been shared on social media where a guest can sometimes make something up or say something and now that Airbnb especially is having a larger safety team, they will might freeze or pause your listings while they investigate a claim and even if it's false, and everything works out, it could take weeks or months until that decision is made. So if you are only on Airbnb and your listing is paused, while there's investigation that's a lot of money loss. So I think that's why a lot of hosts that have been doing this for a while, on multiple platforms or what they call channels, right? And so I think the book direct sort of is just icing on the cake, you get control and you have better margins.
Delia:
But also, with the direct booking sites, for example, you know, if a guest comes to your listing and has a party or destroys it, there's not as much covering as it would be on Airbnb, right?
Robert Montana:
No, that's an interesting point and I'm by no means an expert or guru. I mean, I don't have a YouTube channel or anything talking about all this, but I think Airbnb in particular, that's an interesting thing. They have that new air cover, which is new, and you know, VRBO, for instance, they would actually ask for a deposit from the guests and then that money was returned after the stay if there is no problem. Airbnb has never done that. So a lot of hosts have interactions with Airbnb that are very difficult because it can be difficult to convince Airbnb that this event occurred and this damage occurred. Now sometimes it goes very smoothly, but there's a lot of stories where it doesn't. And to give Airbnb credit, I think they've listened to the host complaints about this and with this air cover, hopefully it's better, but this is a pretty new product and I guess, time will tell. And a lot of hosts that have direct sites will have specific short-term rental insurance and sometimes those insurance companies are easier to deal with than say, Airbnb or VRBO.
Delia:
Okay, that's right. Now I'll like to go to something very important. So for instance, on Airbnb mostly, you can screen on your guests, right? Either if you have the booking thing activated or not, you can still screen on them, like ask for ID and all those things. Can you do that on a direct booking site?
Robert Montana:
Yes, and some, you can even do more. Many book direct hosts have a contract that they send electronically by email to the guests before they arrive. Actually, I think there's more safeguards, and more security and more safety with the book direct movement because hosts can pick and choose what they want to do. For instance, like I was saying they could do a security check background themselves, there's companies that will do that for them. They can ask for a contract to be signed prior to arrival, they can ask for a deposit to be given even before arrival not only for damages, but for cancellations. So it's more work for the hosts maybe, unless they, you know, have gotten to a scale where they can hire companies to do it. But there are companies now that will help hosts and co-hosts with a direct website, they will help create it and they will have all the features or you can say widgets on their websites to help with all that in terms of security and contracts, and also for deposits. And that's actually something that's growing very large right now, if you look at most of the property management software that hosts use when they have multiple properties on multiple platforms, now as another product that these companies are selling is a) they will make your website and b) they will have all the ancillary services to help you screen or get a security deposit or a contract signed.
Delia:
Okay, that's a great explanation! Thank you for telling us that. That's great, valuable info. Now, I'll like to know, so you told me that registration for the host and the guest is completely free. So how do you make money out of this site that you're building?
Robert Montana:
Right, good question. There's a few different ways, one is we can have ads, you know, for website building for direct websites, for products such as digital locks, there's a whole sort of sub market, right? For items, for hosts and guests. And then we can also have premium service. For instance, we might add the capability for video. So if you want to make a small video clip of the outside or inside or both, or a drone video, you could maybe add that to our site for a premium service. And then also some of the companies, such as VRBO have an affiliate program meaning if you book a VRBO listing and you went through our JauntDirect site first, VRBO would pay us a small percentage for that. It wouldn't affect the price for the guest, it has nothing to do with the price for the guests.
Delia:
Okay, so there's benefits for everyone there apparently, that's great! And can you tell me a little bit of how can this direct benefit to the host?
Robert Montana:
For the host, it comes down to, and we've sort of touched on this before slightly, it comes down, I think to two large categories, more control, you're not answering to another company, you're basically like working for yourself, you could think of it as Airbnb, you're almost like an employee of Airbnb, right? You have rules, you have people that you have to check in with if you want to do something. So and then you could think of direct booking as if you're an independent contractor working, you sort of set your own rules. So there's some flexibility and freedom, number one, and then number two is, I think you can make more money per night on your direct site because again, you can take that service fee, which if someone is staying say for two weeks could add up to over $1,000 and you make the guests happy by having them save some of that, but also some of that goes into your pocket. So I think it's basically, I think of direct booking is almost like wholesale, right? Third party platforms, Airbnb, VRBO, booking.com, those are retail and direct booking is sort of wholesale.
Delia:
Okay. That's great. So if people are interested on doing a partnership with you or just join JauntDirect, how they can contact you?
Robert Montana:
Yes, we'll love more hosts, especially hosts or co-hosts or property manager companies with multiple properties to join us. And we'll even help you upload your listings if you have 20 or more of them. It's basically self explanatory on the website, and the website is JauntDirect.com.
Delia:
Okay, great. So thank you a lot for your time. That'll be it for today. Thank you for your time and for telling us about the website you're building. I think it's really great!
Robert Montana:
Thank you very much. Thanks for giving me the opportunity to speak a little about JauntDirect and the book direct movement and good luck with your podcasts in the future!
Do you want to maximize your profit?
As a professional in the short-term rental industry, you'd definitely know that there are intense competitors who are probably obsessed with maximizing profit & exert efforts to promote Airbnb listings. What are their unique tools, you ask? We say:
A super-accurate & reliable data analytics tool.
Make an informed decision by investing in Airbnb located in the right city with the highest occupancy rates! Learn more about Airbnb occupancy rates by city here. 
Designed to showcase accurate short-term rental analytics data, not only does our app help you optimize your listing, but it can also provide VERY useful data for simulating cash returns using the Airbnb Calculator. try looking at real-time data from Airbtics & stand out among your competitors!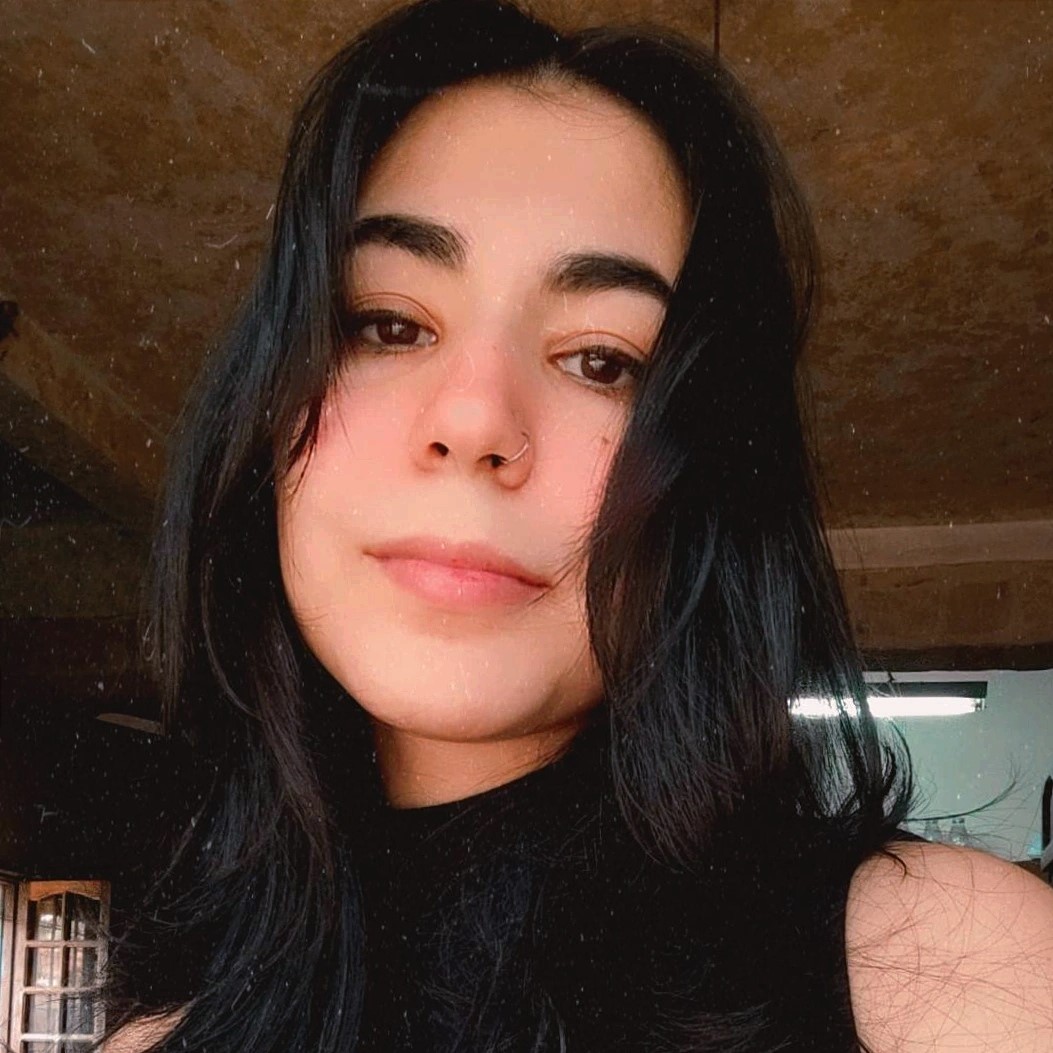 Magdalena is a curious content writer about short-term rentals, mostly focusing on researching the Hispanic market and its regulations. She graduated from Columbia University in 2019 and now, she fully dedicates herself to her language studies, pets and reading books.