Last updated on August 19th, 2022
Before diving into the investment industry, it's important to have an idea of your potential revenue and profit to avoid financial losses. This is why your overall rate of return should also be considered! Often referred to as Cash-on-Cash Return, this metric helps investors to measure the amount of their investment properties' annual return. This is also used to foresee whether your projected earnings and expenses are on the right track or not!
Primarily, targeting properties with high rental yields is important as they commonly generate a steady cash flow. Setting aside the costs and expenses, you can compute the total amount of money that you'll earn through Net Rental Yield. This refers to the annual profit generated by a property divided by its price. 
While investors can manually calculate profit on their short-term rental properties, the major disadvantage is inaccuracy! 
This is where STR analytics tools step in and perform excellent work.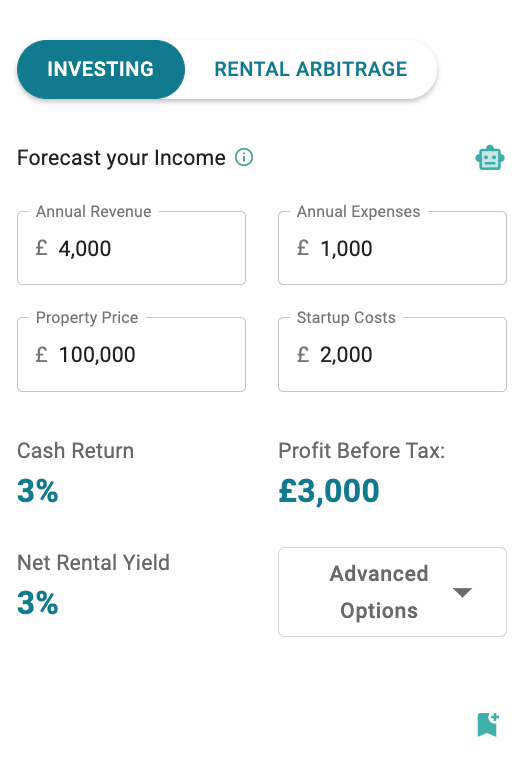 In this article, we'll show you how to calculate a property's return on investment (ROI) using Airbtics' Estimator tab. Here are the 3 easy steps that you need to follow:
1.
Input your Address & Property Details

Indicate your property type, number of bedrooms and baths, and click update! Select 'confirm' to be able to unlock this report. Note: You will only be able to unlock reports with enough credits. Learn more about Airbtics' product pricing here.
2.
Input your Property Prices & Expenses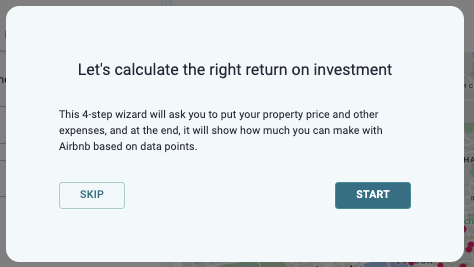 In this section, you will need to indicate your estimated property price, monthly payment to mortgage providers, property transaction and furnishing fees, electric bills, and the like.
3.
Voila – Simulate ROI!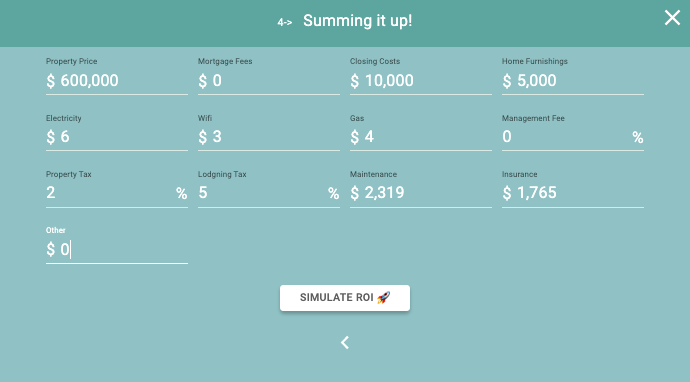 In this summary, you will be able to double-check and change the amount of all your expenses and fees if needed. As easy as that! Once you select 'simulate ROI', here are the following data points that you'll be able to access:
Occupancy Rate

Average Daily Rate

Annual Revenue

Seasonality

Average Length of Stay

Top-performing listings

Revenue Heatmap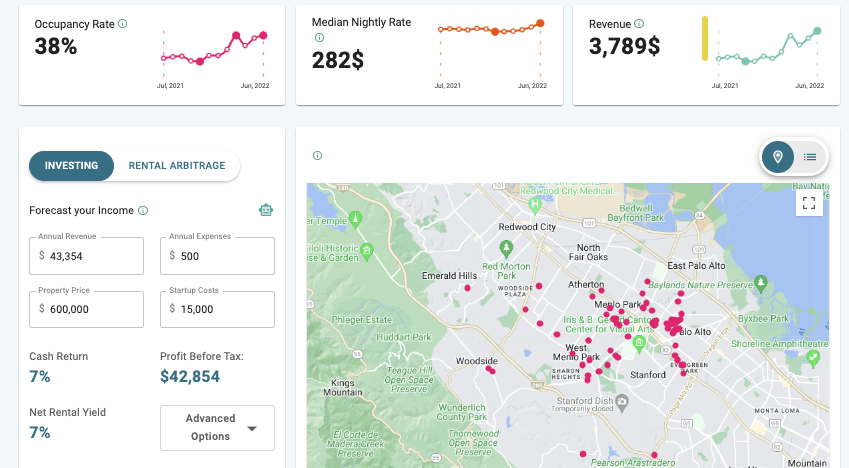 In the digital era where everything is rapidly changing, relying on inaccurate research and manual calculations is no longer applicable! Watch how I applied this step-by-step guide on Youtube.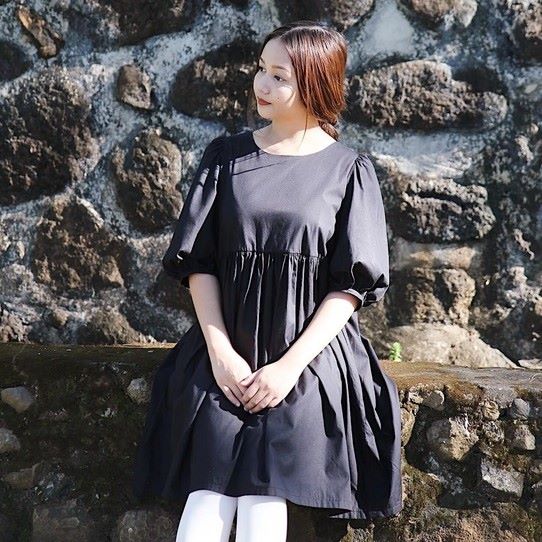 Robyn is a passionate content writer about short-term rentals and is dedicated to research & sharing property investment strategies and analysis worldwide. She is a graduate of Alliance Française de Manille, a songwriter, an animal advocate, and an avid fan of The Beatles since birth.