Comprehensive comparisons of short-term rental analytics providers
In this blog, we'll feature a product overview of some of the existing short-term rental analytics software in the market including Airbtics, AirDNA, AllTheRooms, Mashvisor, and Data Rabbu. Discover the various features, pricing, and overall comparison of the short-term rental analytics providers available in the market below.
What is short-term rental analytics?
Essentially, Short-Term Rental analytics shows average occupancy rate, daily rate, and revenue of a short-term rental market. Furthermore, some analytics solutions show advanced insights such as seasonality, top performing properties, average length of stay, booking lead time, and so on. 
These analytics solutions are mainly show the data from Airbnb & VRBO. Some providers, like Airbtics, show data from Booking.com and TripAdvisor as well.
This accumulation of data presents concrete numbers and trends that help people in the short-term rental industry make more data-informed business decisions based on relevant data, and, properly strategize to attain more revenue!
The right short-term rental analytics should be able to provide efficient and modern solutions for the vacation rental industry through accuracy, relevancy, and real-time information.
What is the purpose of using Short-term Rental (STR) Analytics?
Here's the bottom line: The right short-term rental analytics should enable you to 1) identify emerging markets 2) discover high return homes 3) optimize your short-term rentals for higher profit. 
Utilizing an STR Analytics tool will help you understand the potential cash return of new investment and increase your income by setting your pricing correctly. Let's find out more about the perks!
I am an investor, how will I benefit from using STR Analytics?
As an investor, one of the primary factors that you have to consider is being able to access the performance of your target property's growth rental yield to ensure a greater cash flow — and a short-term analytics tool is designed to present that! 
By utilizing an STR analytics tool, you can easily access highly profitable areas or neighborhoods, create a comparison for your target cities, and figure out how much cash-on-cash return & net rental yield each property can make.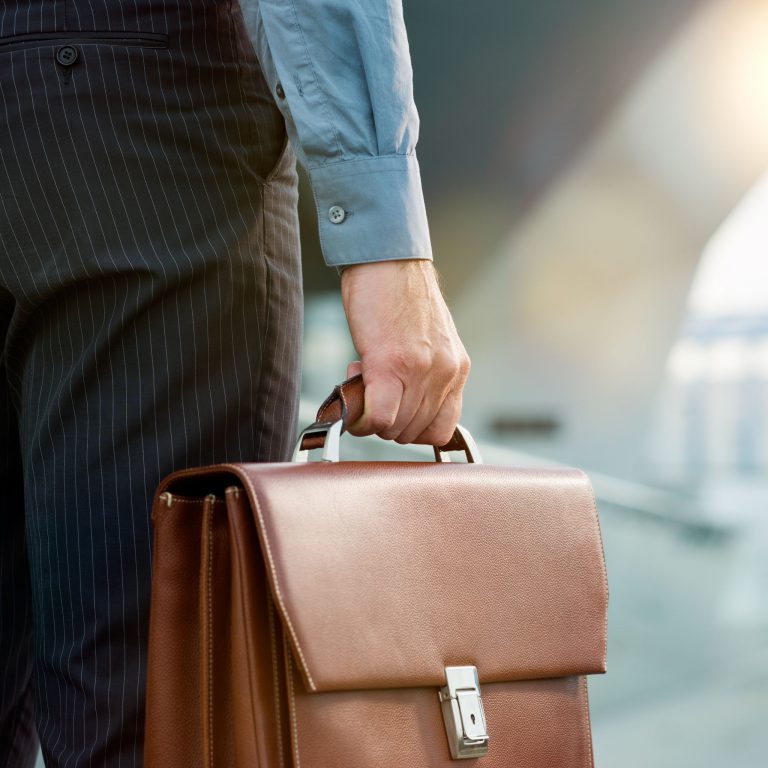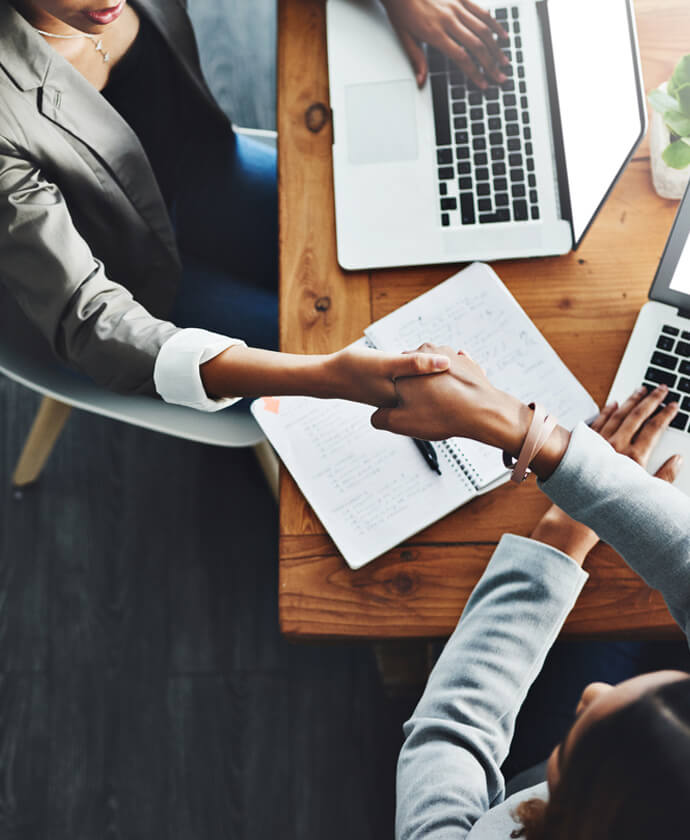 I am a manager, do i still need to use STR Analytics?
We are aware that managing any business, particularly in the STR industry, is never an easy task!
Whether you are looking forward to gaining more bookings, figuring out how to adjust the prices during peak seasons, or you simply desire to manage more homes & be twice as organized as a manager – then yes, using an STR analytics is definitely recommended for you.
As a manager, you have to extensively think of ways to further improve & effectively strategize your STR business by comparing your competitor's listings & prices or looking for the trending supply & demands of various amenities. 
You can manually research all of this (if you can), or depend on a reliable STR analytics tool instead!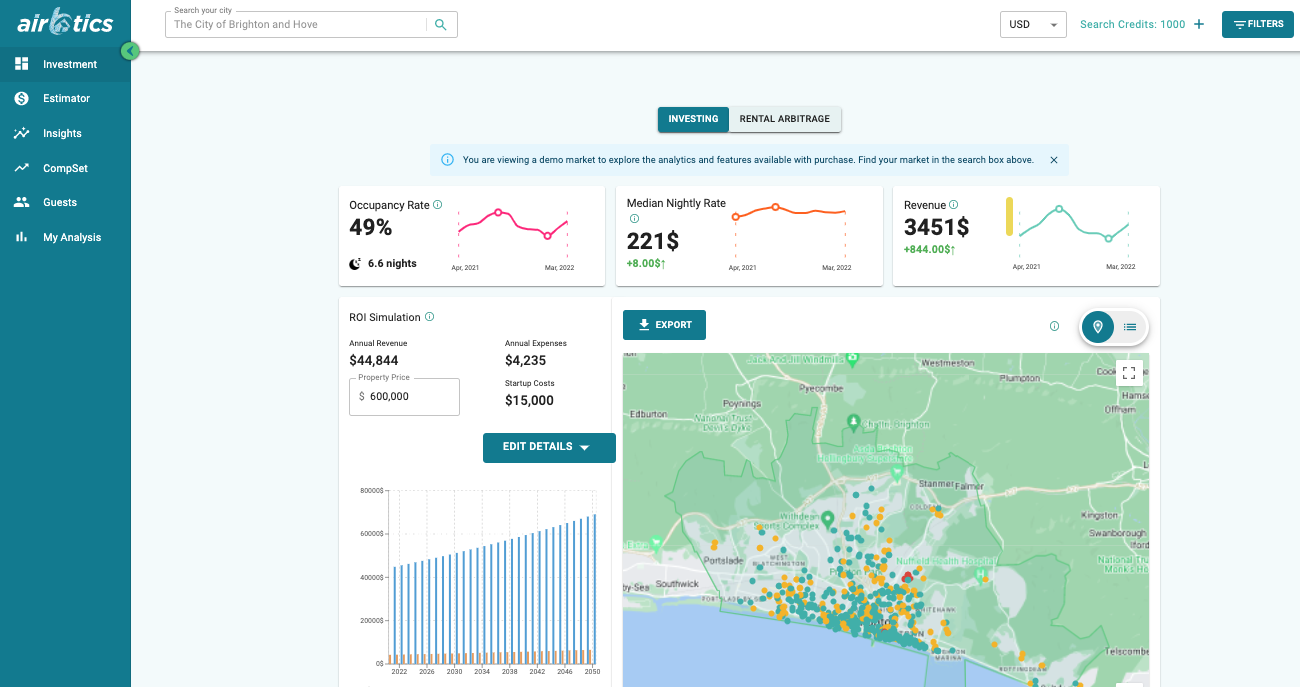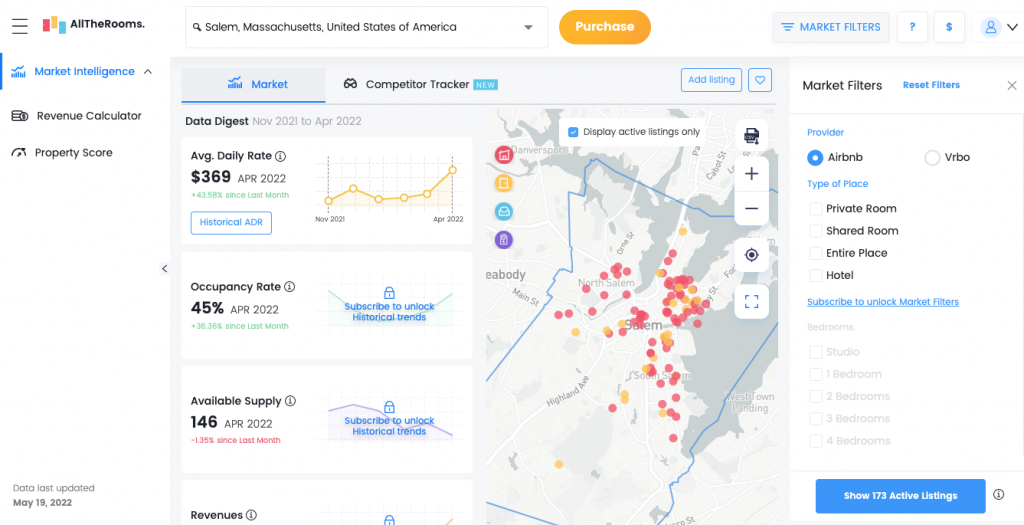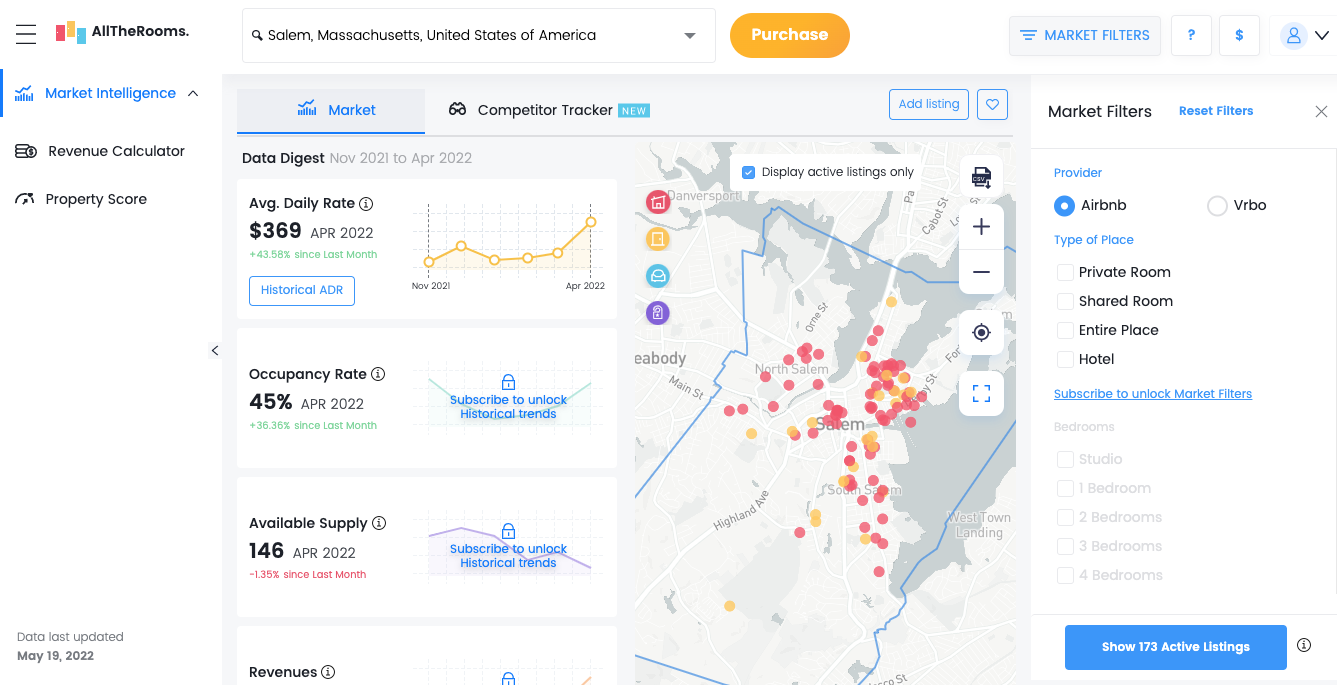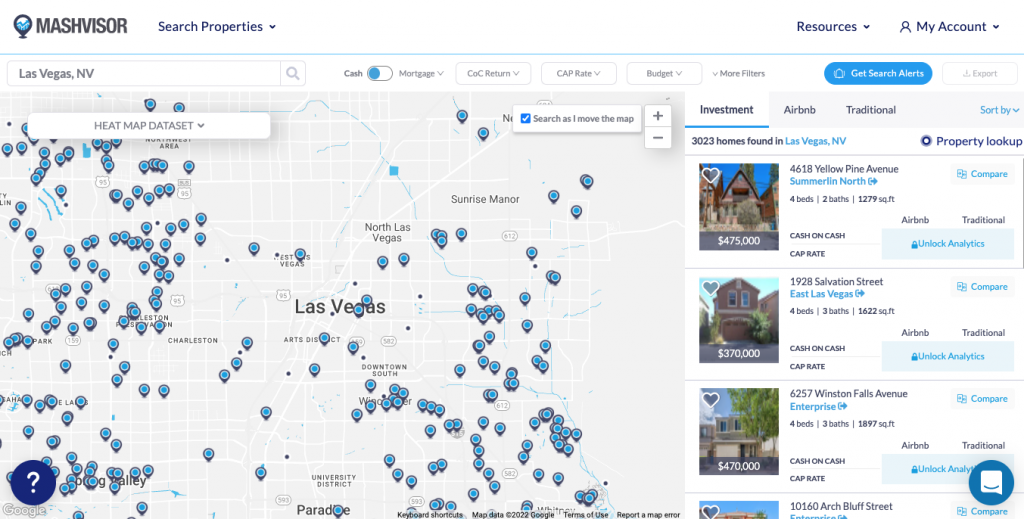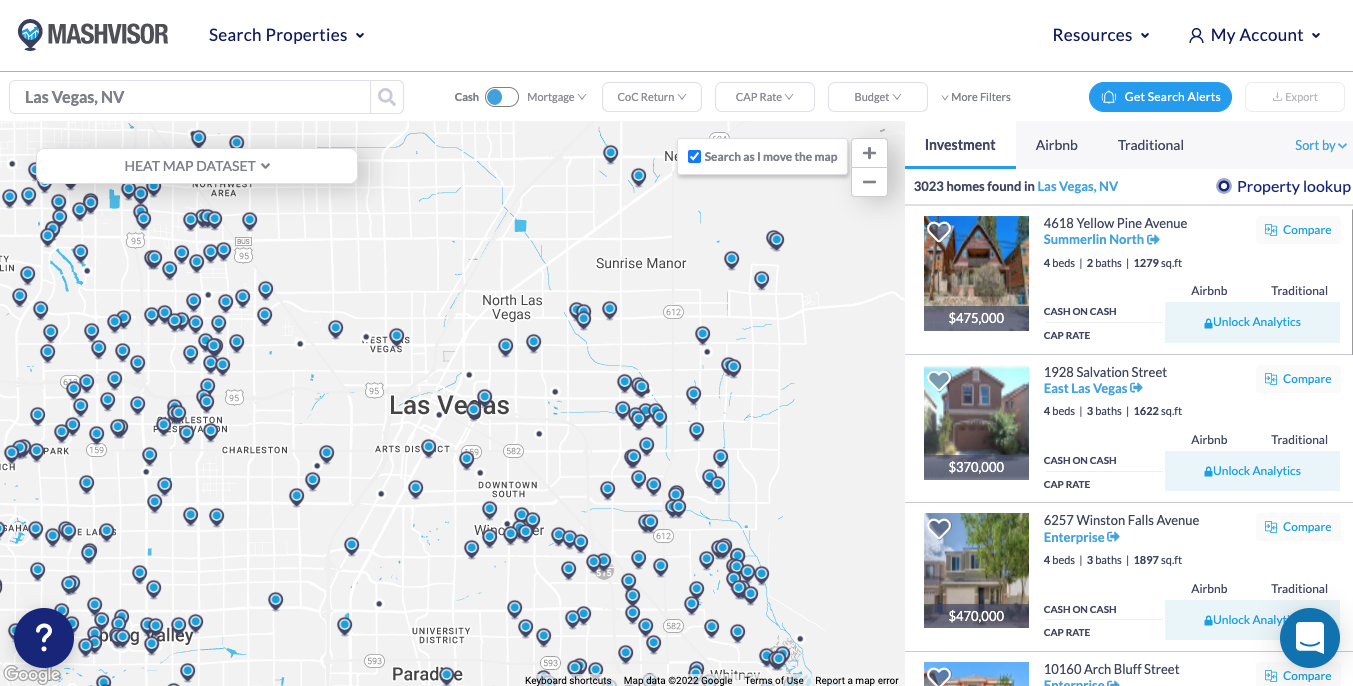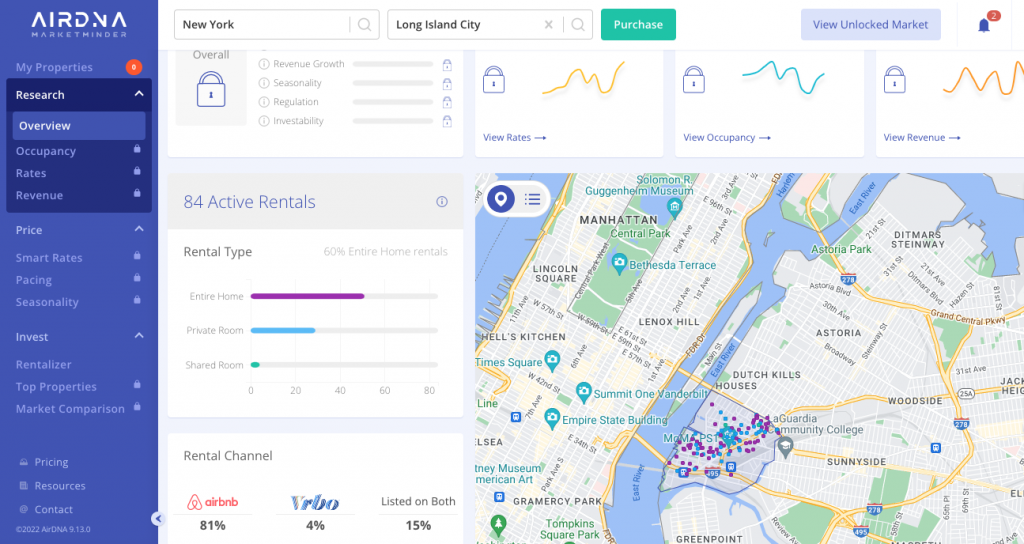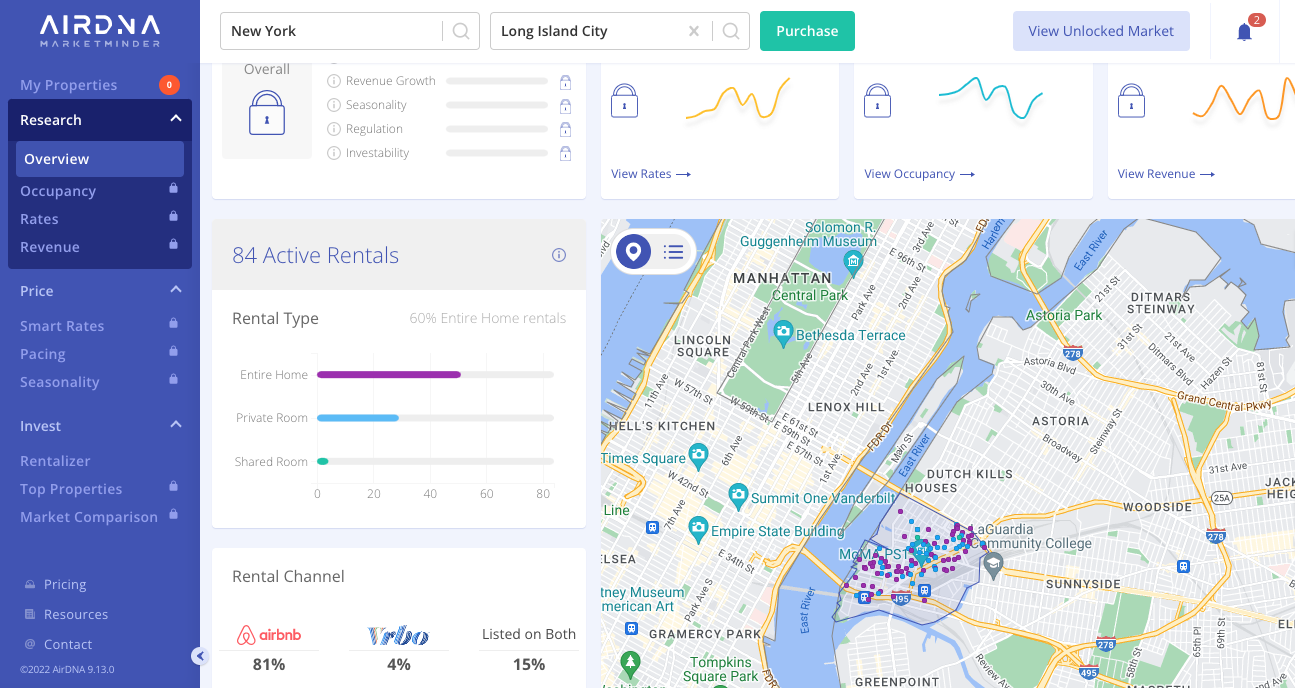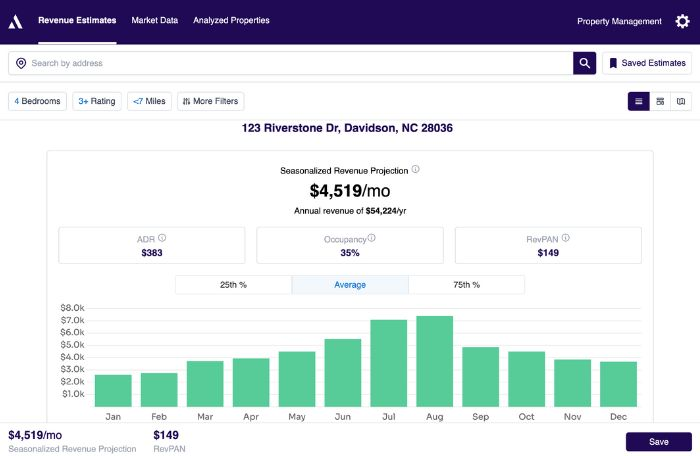 Find which short-term rental data is right for you.
Make more informed decisions with the power of accurate data.
How do you Analyze a Short-term Rental?
We all know that short-term rental owners, property investors, managers, rental arbitrage entrepreneurs & other professionals involved in the business will do anything to generate more cash & strive against competitors – but what are the secret ingredients to continuous success?
Let's take a look at some of the primary factors that you must consider when analyzing an STR:
1. Where is your preferred location?
During the interview of one of our successful Airbnb hosts featured in Into The Airbnb podcast, she mentioned that she was targeting a beach house investment that's nearby a major city & due to its enormous success – she has never made a payment with her own money!
It's a fact that while numerous property owners intend to invest in their preferred location, it also offers a sweet reward to have the freedom to travel and be able to live anywhere in the world. And at the same time, be able to earn money from putting up their properties for a short-term rental!
You would also want to consider researching for your target market in your preferred location:
Are the majority of visitors in the area business travelers or university students? Or are they group travelers or families with kids? 
By identifying these, you'll be able to conclude how many bedrooms they prefer to book & the best amenities that they will need during their stay.
If you are planning to use the property for personal use & only to receive supplementary income, then it might be an ideal investment that can only be occupied during certain seasons. However, if you're depending on the property to provide a year-round income, then it is highly recommended to choose a location that attracts the majority of tourists.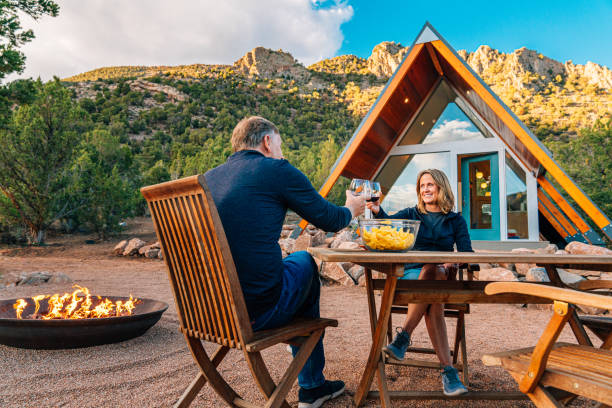 Here are some remarks that you have to note regarding your preferred location:
Consider a location that's accessible for traveling. If you are planning to manage it remotely, then you also have to think about the distance: is it ideal to travel back & forth? Or do you see yourself living in that area?


What is the location's appeal to tourists? Research for your preferred location's tourism data to learn more about the insights of the peak season from previous years. You might also want to consider if the location is nearby tourist attractions, local restaurants, or shopping centers.


Understand your preferred location's existing rent prices & property taxes. By doing so, you will learn more about the cost of living in your target area & be able to charge a nightly fee that's sufficient to cover all your expenses without losing your competitive edge in the STR business.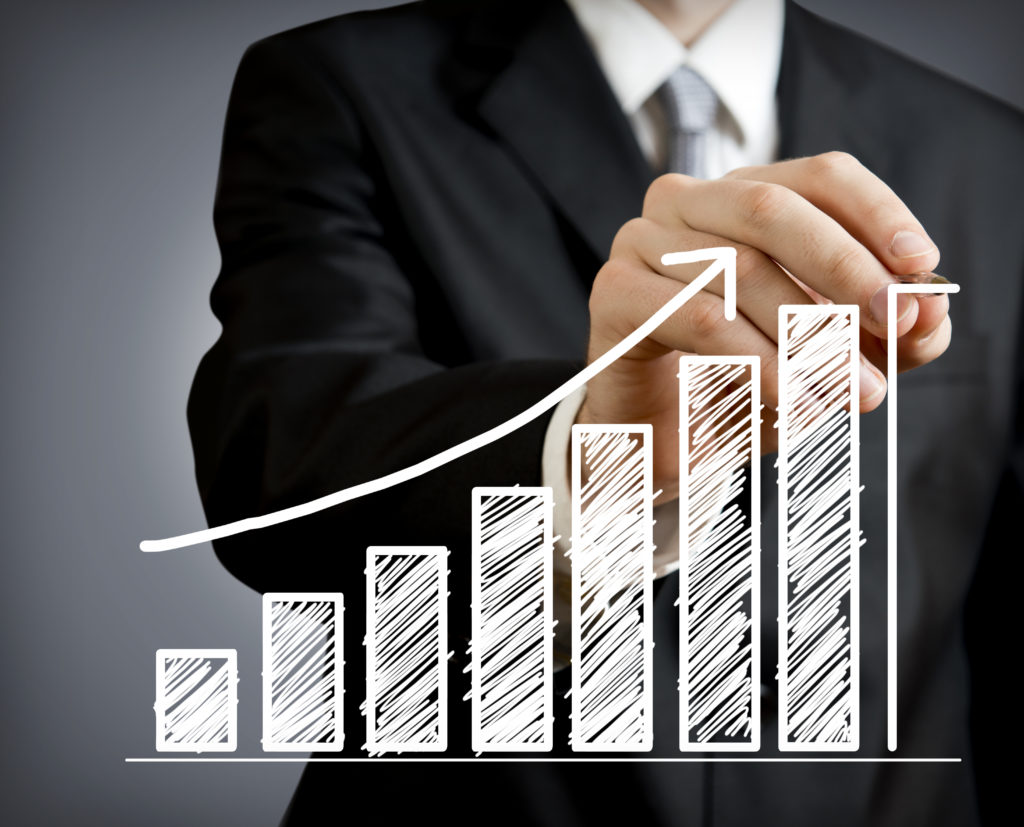 "While the growth of overall short-term rental listings grew in 2021 by 9.4% —  2022 is currently expected to outpace all past years with a listing growth of 20.5%"    – Richard Chandler, Director, Product & Data for Migo 
Since short-term rental demands are on the rise this 2022, gauging your preferred location's demand will give you an idea if it's worth investing in the first place. To simply put, the following questions are expected to be answered by short-term rental analytics tools:
What are the current supply & demand of various amenities and services?
– this will give you a concrete strategy for preparing the additional expenses & setting your price accordingly.
How many existing VRBO & Airbnb listings are there in my preferred location?
– by determining the market overview, you can properly distinguish if you will be able to provide the right listing at the right place.
2. What is the current Demand in your preferred location?
Once you have decided on your preferred location for investment, don't finalize it yet! One of the primary factors that you have to check is the current demand of the area.
For instance, if the demand for property in your selected location is increasing but the property is scarce – then the prices usually skyrocket and will become a seller's market.
You want to make sure that this investment is NOT something that you will regret in the long run, therefore, thorough research needs to be conducted:
How many listings are currently available in the area?
Has the demand for STR increased or decreased in comparison to the current and the past years?
Is there a visible growth in the Revenue per Available Room (RevPAR)?
By answering these questions, you can easily come up with conclusions about your expected revenue and plan accordingly.
Relatively, Roofstock mentioned that the demand drivers for STRs often vary from properties that are occupied for the long term. This is because we also have to think of other key factors that impact the demand including tourist attractions, year-round popularity, local amenities like restaurants & shopping, and transportation.
3. What are the occupancy-related metrics?
Identifying your location's average occupancy rate can be a difficult task. And while others prefer to manually compare their previous years' data, the results may not always come out accurate compared to using an STR analytics tool.
In the short-term rental business, the occupancy rate is usually calculated by dividing the number of nights a home is rented by the number of nights available.
The occupancy rate of your property is indeed a crucial key indicator of demand for your target property and you have to closely observe your competitor's metrics to make sure that you're on the right track.
Do you need to tweak prices to increase your occupancy? What are the current pricing data in the market?

If you are a property manager, the best way to answer such questions is by researching & analyzing similar listings for comparison… or utilize a reliable Airbnb calculator that presents accurate data!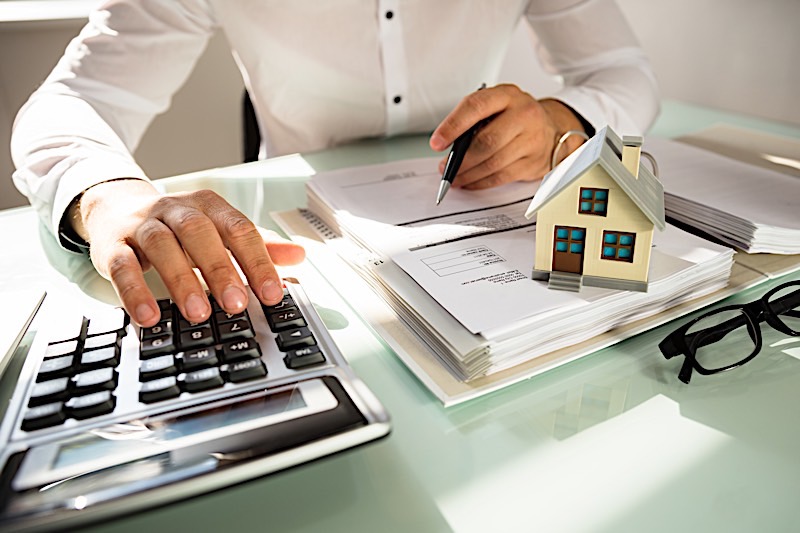 On the other hand, Average Length of Stay (ALOS) is another occupancy-related metric that you have to consider for guests who would like to stay for a longer period of time. This can be easily calculated by dividing the number of booked nights by the number of unique bookings.
For instance, if your STR is booked for a total of 24 nights in a month by 8 various guests, then the ALOS will be 3.
According to our recent study on average occupancy rates by city, the demand for longer stays has increased this 2022 & will continue to fluctuate based on our geographic mix and changes in traveler behaviors.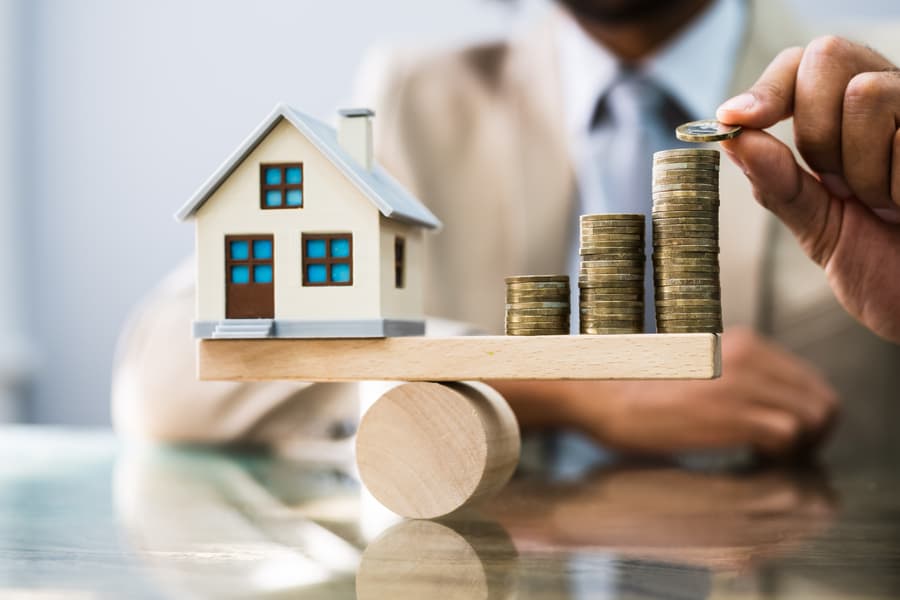 💰 Booking Fees 💰
If you're planning to put up your property on short-term listing platforms such as Airbnb and VRBO, there are particular booking fees that you have to pay in exchange for increasing your visibility in the market.
💰 Cleaning Costs 💰
Since this is another source of revenue, some hosts prefer to charge their guests a little more than it costs. You can either clean the property by yourself, hire employees, or get a quote from cleaning services.
4. What are the additional expenses to consider?
Once you have been able to prioritize regular expenses such as property management, maintenance & repairs, and property taxes & insurance, you have to expect that there are additional expenses aside from those. 
Check out the following list of other expenses that you have to consider & conduct research on:
💰 Amenities & Utilities 💰
You most certainly would want to receive positive feedback & repeat customers – therefore, providing them the high-quality amenities and utilities is a step you can take!

Some utility expenses you can prepare for are electric, water, and internet. Similarly, some of the essential amenities expenses include towels, linens, sanitation kits, and kitchen amenities.

Hint: Your property management company can probably provide insight on how much utilities will cost!

5. What are the SECONDARY FACTORS TO CONSIDER?
If you were able to distinguish the primary factors to analyze your preferred short-term rental, let's move on to other key metrics that you have to look out for:
Revenue Performance 📈
Your success in the STR business can be measured by calculating the following:
   – Average Daily Rate (ADR) divide gross revenue collected in a time period by the number of days rented.

   – Revenue per Available Room is a metric that is related to the occupancy rate which measures the generated revenue for each available room.


Property Size 🏢
Based on your research, how many bedrooms will you plan on putting up for short-term rental?

This is usually of primary concern – we know that the bigger your property size is, the more it can accommodate = more revenue. However, your maintenance & cleaning costs will also come as a package!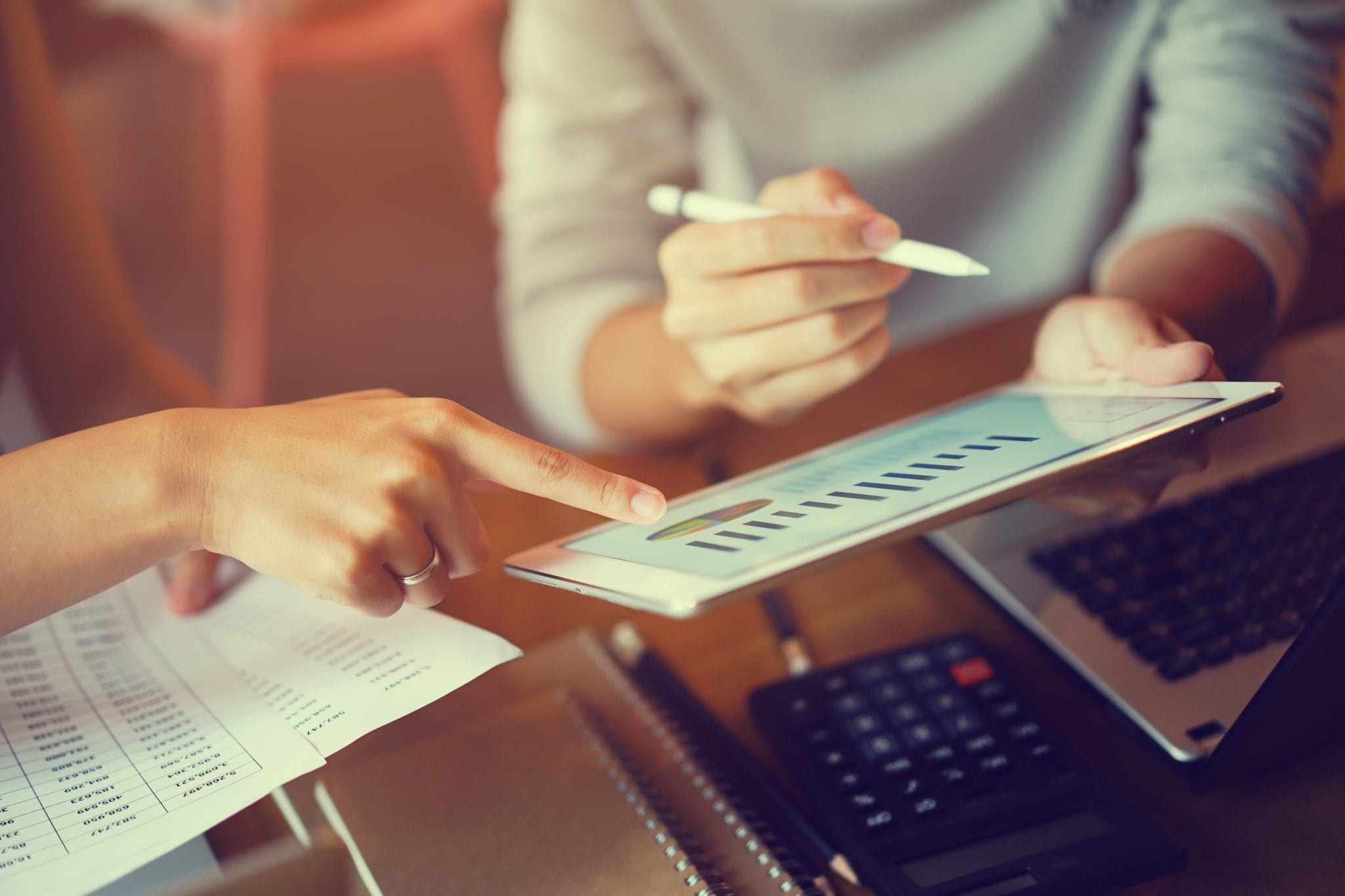 Seasonality 🌅 

While there are STR properties situated in peak seasons because of their popularity & tourist attractions, it's important to consider that they also experience low seasons.  

In order to come extra prepared for such situations, researching for high & low seasons in your preferred area is a must to understand how the business works.

For instance, if there are fewer tourists in California during September because of the rainy season, then you might want to level up your game by providing seasonal discounts.
Short-Term Rental Analytics in a Single Solution

Airbtics' vacation rental data includes various different measurements, such as average daily rate (ADR), historical occupancy rate, the number of listings in a particular area, guest demographics, revenue reports, and more.
The different analytics included in our dashboard can be used for different purposes, depending on your personal business needs. Whether you are a rental property investor, a host management software company or a member of a tourism board, our rental data analytics dashboard has everything you need for success!
Maximize your rental property revenue with more inventory and dynamic pricing tools.

Find more homes to manage:
Looking for more host leads? We provide you with a comprehensive list of new Airbnb hosts specific to your city and preferences. Every week, you can find new rental property leads that fit your needs with our custom filters that include factors such as the hosts' annual revenue and review ratings. Contact us via [email protected] for this. 
Gain access to dynamic pricing: We want your pricing to be accurate, relevant and timely — which is why there are dynamic pricing solutions for the majority of property managers. Currently, there are various best dynamic pricing tools that you can choose from including Airbnb Smart Pricing, AirDNA Smart Rates, Beyond, DPGO, PriceLabs & WheelHouse. 

Access future market opportunities: Gain insights about exclusive markets that have not been tapped into yet so you can gain more bookings. There are specific traveler demographics/niches that most vacation and short-term rental business owners don't know about, but we provide the statistics for you to get a head start in these niche markets.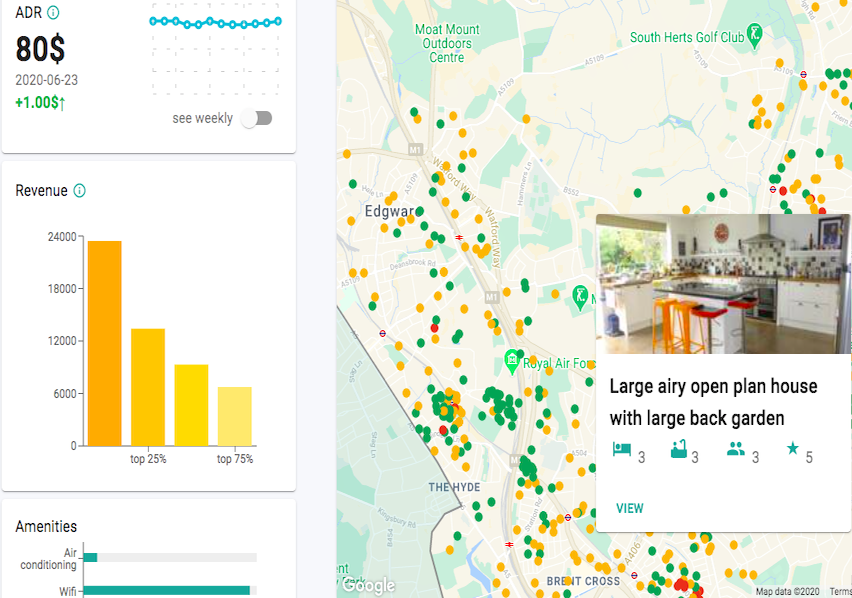 Stay up-to-date with relevant industry trends.

Gain access to the gross booking value of Airbnb or VRBO: Whether you need past or future GBV, our data provides the answer you're looking for. We report this data on a quarterly basis so you can understand the total value of bookings on each platform and what this means for your research. Start a data purchase agreement today and we'll deliver the full data report in a CSV format to your email.
Predict future trends: Use our intuitive data to predict future travel patterns all over the world as the world continues to redefine the new "normal" for travel. Even better, we're always updating and adding new regions to our dashboard so there's no place left behind. Contact us here if you don't see your region in the dashboard and we can start retrieving data for you.
Build systems and structure: We believe that the insight from short-term rental analytics can help set the foundation for the specific systems and structure needed to avoid future crises or stay on track for future success in undiscovered markets. Start using market intelligence to identify new opportunities in the market or competitive threats to your business goals.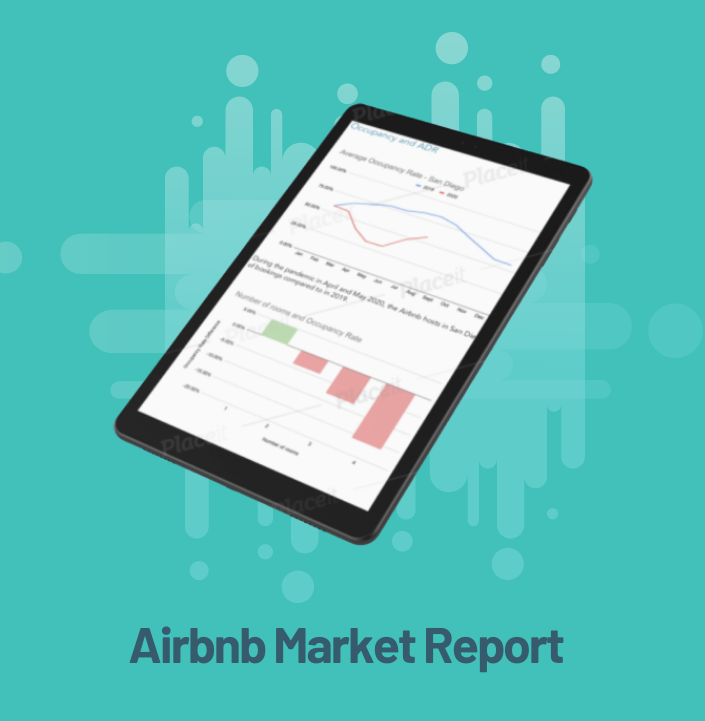 Use competitive and intelligent data to your advantage.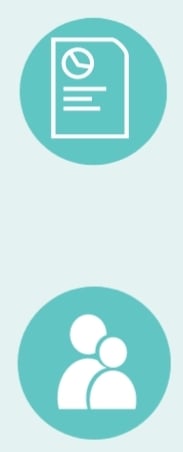 Identify your target market statistics: Your business strategy needs to be tailored with unique insights to your market. Understand the importance of the size and characteristics of your target market with our Airbnb host statistics reports. These highly personalized reports give insight into whether or not the target market can sufficiently support your business tactics.  

Tailor your services to your target market: Understanding the specific characteristics of your target market is essential to creating helpful services for them. Use our tools to gain an understanding of where your market starts and ends, as well as the characteristics of the hosts in that area. Being well-versed and knowledgeable about market insights should not be a complex or confusing task; our data makes staying informed a task that is easily accessible for all.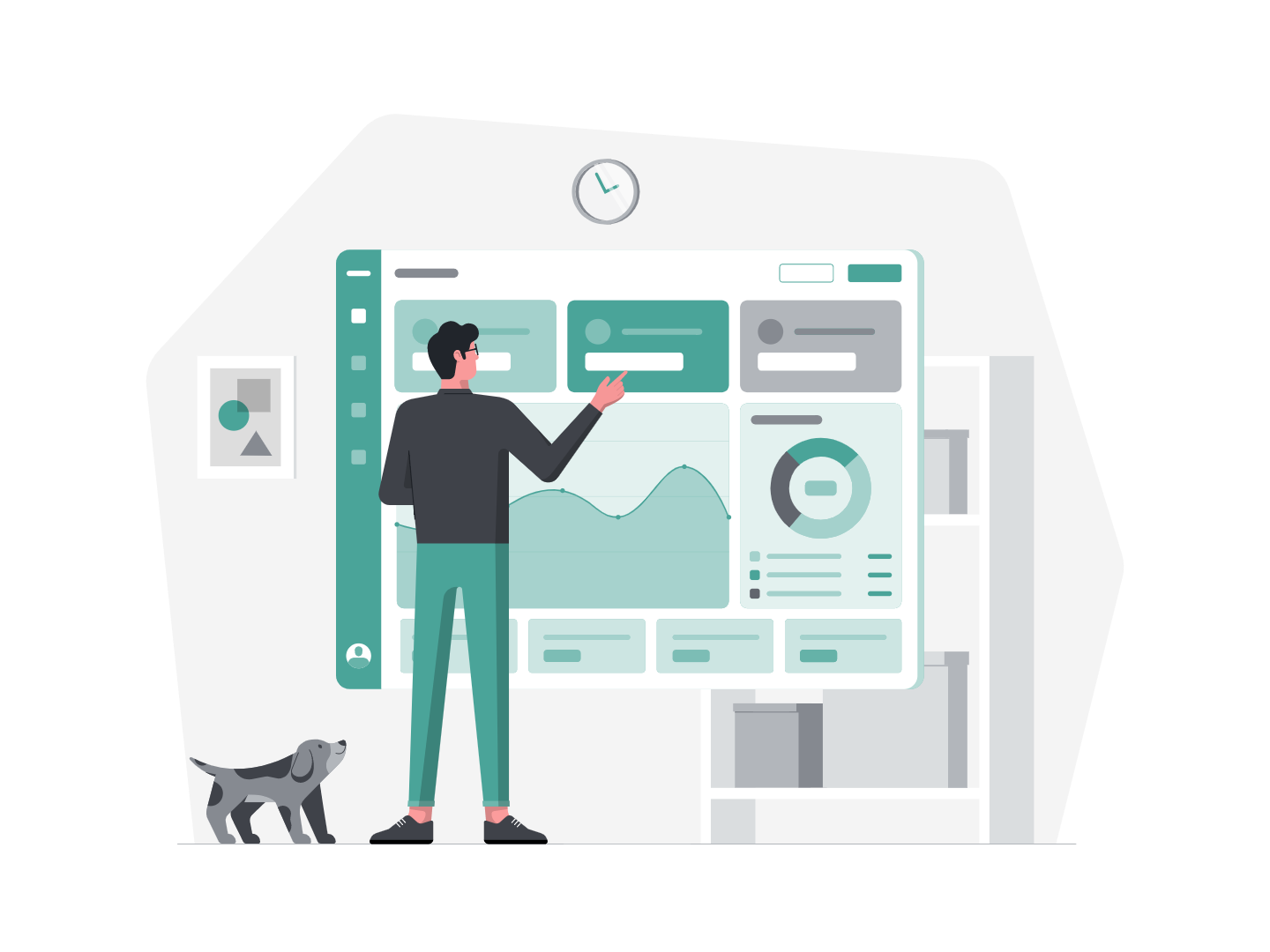 Become the Short-term Rental Expert with Airbtics!
At Airbtics, we strive to create the most intelligent and efficient analytics tools for your Short-Term Rental business.
Learn more about how we get vacation rental data and the specific techniques we use to access such robust information.
We believe in the power of customization and personalization in data –

especially when it comes to tailoring your short-term rental business to the right people, in the right area, at the right time.
Our data considers different factors such as geographical pricing gaps
both local and global trends, pricing strategies, binary classifications, natural language processing, time-series analysis and more useful features!