Last updated on December 13th, 2022
Purchasing a property investment in the United Kingdom is a complex task and requires a lot of analysis. In this article, we'll feature the various kinds of mortgages in the United Kingdom, the timeline of purchase, upfront & ongoing costs of investment property, taxes, and other legal fees that you should consider. Learn how you can strategize property investment in the UK & make an informed decision!
Repayment mortgages

 
This type of mortgage means that you pay back a small part of both the loan and the interest each month until it is paid off at the end of the mortgage term. You will need to set the amount of money that you want to borrow and the number of years that you want to borrow it for (the term of the mortgage). 
Interest only mortgages
With an interest only mortgage, you only pay the interest on the loan monthly and then pay the remaining lump sum at the end of the mortgage term. Compared to a repayment mortgage, your monthly mortgage payments will be lower however it's important to know that since the actual loan size is not shrinking over time (you're only paying the interest), in the long run you will end up paying more. 
Fixed rate mortgages 
With a fixed rate mortgage, as the name suggests, you pay a fixed rate of interest for a set term, typically ranging from two to ten years, or sometimes even longer. This can provide valuable peace of mind, as your monthly mortgage payments will be the same every month, regardless of whether or not interest rates increase on the wider market. The downside is that if interest rates fall, you will be locked into your fixed rate deal.
Variable rate mortgages
If you have a variable rate mortgage, this means that your monthly payments can go up or down over time. Most lenders will have a Standard Variable Rate (SVR), which is the rate charged when any fixed, discounted or other type of mortgage deal comes to an end. 
There are usually no Early Repayment Charges (ERCs) if you want to switch away from your lender's SVR. Here are the following types of variable rate mortgage:
Tracker mortgages

– move directly in line with another interest rate – normally the Bank of England's base rate. This means that when the base rate goes up, your mortgage rate goes up by the same amount, and when it goes down, your mortgage rate goes down.

Discounted rate mortgages

– This is a discount off the lender's standard variable rate (SVR) and only applies for a certain length of time, typically two or three years. It's worth noting that just because a lender is offering a big discount, it may not make their mortgage the best deal. SVRs differ between lenders, so there might be a better rate out there without a discount.

Capped rate mortgages

–

this means your rate moves in line with the lender's SVR. They have an interest rate cap which means that the rate can't rise above a certain level.
 

How does a first-time buyer mortgage work?
You have to deposit

at least 5% of the property's value 

If it's your first time to own a residential property in the UK, it's worth considering what your Loan to Value (LTV) will be. Your LTV is the ratio between the

amount of the loan you take out

and the

value of your property as a whole

. 

You can apply for a joint mortgage, however,

both applicants must be first-time buyers.

For non-UK residents, you can apply and take a look at

Residential and Buy-to-let rates

.
Finally, the rates of first time buyer mortgage differ depending on your preferred bank. Here are some of the examples of banks that offer various interest rates:
Barclays' first time buyer rates

usually ask for

10% of the amount

you want to borrow as a deposit – but some of our mortgages are designed to help if you're struggling to save up that amount. You could also apply for a mortgage with a

minimum 5% deposit using the mortgage guarantee scheme.

HSBC's first time buyer rates

have indicated various rates. On the other hand, the lowest interest rate is

3.19%

fixed for a 2-year fixed standard mortgage rate.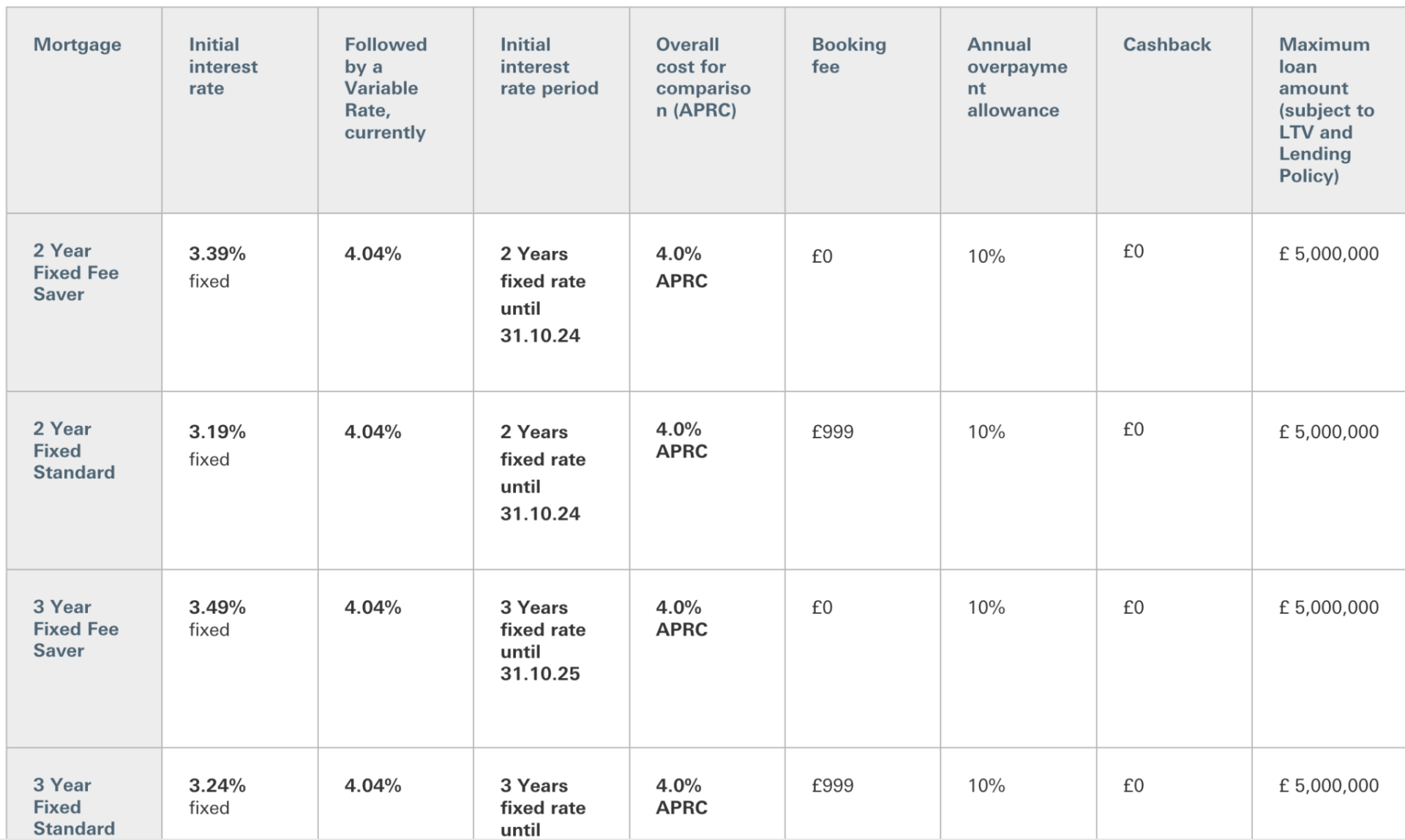 How does Buy to let mortgage work?
You'll need a minimum

25% deposit

for a buy-to-let mortgage, although it can vary between

20-40%.

A buy-to-let mortgage is a mortgage loan specifically designed for the purpose of purchasing a property to rent it out.

The majority of

Buy to Let mortgages are interest only

. This means that the monthly repayments will only pay off the interest, not the amount owed on the mortgage (known as capital).
In addition to this, you can easily calculate how much you can borrow using a buy to let mortgage calculator based on your expected rental income.

Cost of Investment Property
Once you have familiarized yourself with the kinds of mortgages, the next step is to learn more about the costs of investment! Here is a summary breakdown of the entire costs that you will need to consider in order to invest in the UK:
UPFRONT COSTS:
1. Stamp Duty – is a mandatory tax that has to be paid if you purchase a residential property and usually costs more than £125,000. You can also use a stamp duty calculator for a more accurate answer. Let's take a look at the stamp duty rates: 
Stamp Duty Rates

Minimum property purchase price

Maximum property purchase price

Stamp Duty Rate

£0

£125,000

0%

£125,001

£250,000

2%

£250,001

£925,000

5%

£925,001

£1.5 million

10%

Over £1.5 million

12%
It's necessary to file a Stamp Duty Land Tax (SDLT) return and pay the due for 14 days to avoid penalties. However, this varies accordingly:
• Stamp Duty Relief for first-time buyers 
A stamp duty is NOT necessary to pay for on properties worth £300,000. You will only have to pay stamp duty at the relevant rate of 5% on the remaining amount for up to £200,000. 
However, if the property that you're planning to purchase is worth over £500,000, then you will need to pay the stand rates of stamp duty and will no longer be qualified as a first-time buyer.
• Stamp Duty for Non-Residents
The rates are usually + 2% higher in comparison to UK residents. Different rates of Stamp Duty Land Tax (SDLT) are also applicable to those who purchase a residential property in England & Northern Ireland.

• Stamp Duty on Second Homes
If you are planning to purchase another property, you have to pay an extra 3% in stamp duty on top of the standard rates. This excludes mobile homes & caravans.
2. Cost of the Property – depending on your preferred property type, the cost of your target property should be estimated using an Airbnb calculator
Average Property Prices in the UK

Property Types

Detached

Semi-Detached

Terraced

Flats

Average Price

£391,747

£245,218

£207,267

£218,829
Average Property Prices in the London

Property Types

Detached

Semi-Detached

Terraced

Flats

Average Price

£1,088,765

£682,453

£574,983

£443,216
Average Property Prices in the Wales

Property Types

Detached

Semi-Detached

Terraced

Flats

Average Price

£326,907

£205,379

£164,838

£133,082
3. Legal Fees – with the help of a professional solicitor, legal paperworks can easily be handled which may cost around £1,000 – £2,000.
4. Land Registry Fees – properties in the UK with the price range of £100,001 – £200,000 will cost a £200 land registry fee. On the other hand, properties ranging from £200,001 – £500,000 will cost around £300.
5. Cash Buffer –  refers to the number of days wherein your business may have surprise costs. You can prepare at least £2,000 as a cash reserve for any unplanned expenses that may come your way.
ONGOING COSTS: 
1. Repayment mortgage is one of the ongoing costs that you have to consider. Usually, in a series of monthly payments, this refers to paying both the capital that was lent and the interest accrued. 
Here are some of the most recommended mortgage repayment calculators online that are free:
Money Helper UK

Money Supermarket

Agency fees

vary based on the percentage of the price your property. It can go anywhere from

0.75% to 3% VAT

, depending on the type of contract that you have signed with your estate agent. 
For instance, if a property is listed for £250,000, then a traditional estate agent fee could be £3,750.
LEGAL FEES: 
1. Licensed conveyancer fees indicates any professional service to your solicitor or licenced conveyancer for completing legal work such as handling contracts, local council searches, and the like. You can also ask for conveyancing quotations which are usually fixed rates & fully inclusive. 
The fees vary according to the type of property, location, and how complex the transaction would be. For instance, in London, a solicitor usually charges £850 – £1,500 with a VAT of 20%.
2. Mortgage fees in the UK usually include the following:
Booking fee =

£99 – £250

Arrangement fee =

£2,000

Mortgage valuation fee =

£150 above

Timeline to Purchase a Property in the UK
So let's talk about how long does it usually take to buy a property in the UK. While it's a long process that should be properly strategized, it's important to know how the typical timeline looks like. Here's a detailed end-to-end timeline to prepare your expectations:
1. Getting a mortgage Agreement in Principle (AIP) – 24 hours
First and foremost, getting a mortgage in principle agreement should be the first thing you have to do to understand the price bracket of properties. When you approach a lender, it usually takes 24 hours – a few days to get an AIP.
2. Searching for the Right Property– 4 weeks to 8 months
This stage depends on what kind of property you are looking for. For instance, if you want a newly built property in an area with housing developments, then it won't take a long time. You can also conduct an online research using estate agent sites to speed up the process!
3. Submitting & Approval– 1 day to 2 weeks
Once you have found the perfect property, the next step is to put in your offer. However, once your offer has been accepted, you can't legally purchase the property yet until the exchange of contracts.
This is why you'll need an estate agent's help to make sure that your target property is settled & can't be replaced by other offers!
4. Setting up your Mortgage– 2 to 8 weeks
By looking at various mortgage deals online, you can easily compare the costs & other factors to find the best deal. However, if you don't have much time to do so, then seeking advice from mortgage experts in the UK  would make your life easier!
5. Conveyancing – 4 to 12 weeks
This includes environmental searches, planning permission & other important documents that a conveyancing firm has to perform on your behalf. More often than not, a mortgage lender or broker is connected to a conveyancer so it's best to ask for their recommendations.
6. Exchanging of contracts– 2 to 3 weeks
In this stage, the house purchase agreement is legally binding between the buyer & seller. Since most banks have a limited amount to transfer money, it's best to check with them to make sure that your account isn't over the limit.
7. Completion date– 2 weeks
Congratulations! Once your conveyancer has successfully facilitated the transfer of ffunds, you will need to consider other errands including paying stamp duty, registering, obtaining the title deeds, and the like.
• In summary, the maximum timeline for purchasing a property would be around 31 weeks or 7 months in general. Although this depends on your preferred property & other legal considerations, it's always recommended to ask for advice from estate experts in the UK.
Where to find properties for sale? 
Not sure where to find properties for sale in the UK? Make an informed decision by looking at the following list of options:
• 
Drive around your preferred area
If you need more convincing before you finalize your decision to purchase, then it's highly recommended to visit or drive around your preferred area and look at the properties for sale! 
• Reach out to UK-based estate agents
If you simply don't have the time to look thoroughly for properties, then a lending hand from an estate agent is definitely the best option. By looking at the best UK estate agents & estate agents directory, you can definitely choose the best fit for your desired property.
• 
Look at the best property websites
There's no denying that your pool of options can seem a little too overwhelming, so here are some of the best property websites in the UK that you can look into:
I. Rightmove
II. Zoopla
III. Savills
IV. On the Market
What is a good cash return / net rental yield? 
You can generate good cashflow from your residential investment prroeprty by either renting out long-term or short-term. For the long-term rental, you'll rent out your property for minimum 12 months. There's very little maintenance to do and you'll need to visit the property on a quarterly basis to do inspections & other similar errands. 
However, if you are after high return investments such as over 10% net rental income, running a short-term rental is what you need to consider. By doing short-term rental, you need to target somewhere between 10 – 25% net rental yield, and 20-50% cash return during the first year. 
Airbtics is designed to showcase accurate data for simulating cash returns using the ultimate Airbnb Calculator. Choose to stand out among your competitors & try Airbtics!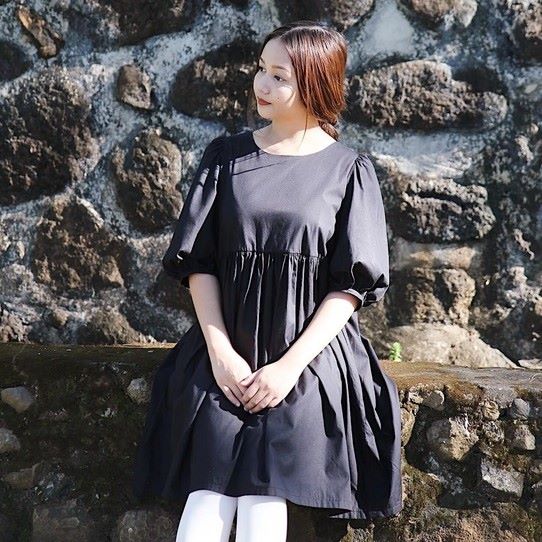 Robyn is a passionate content writer about short-term rentals and is dedicated to research & sharing property investment strategies and analysis worldwide. She is a graduate of Alliance Française de Manille, a songwriter, an animal advocate, and an avid fan of The Beatles since birth.