Last updated on July 16th, 2022
Welcome back to another episode of Into The Airbnb, where we talk with Airbnb hosts about their short-term rental experience.
Today's guest is Laura Ancheta based in Medford, Oregon, who manages 30 listings, including one in Alaska. In this episode, she will tell us about her particular story of how she got started as host, her journey on Airbnb and some useful tips and insights of her areas.
This episode is sponsored by Airbtics, the only one analytics dashboard for short-term rental investors and managers, where you can find precise Airbnb data such as occupancy rate, revenue, average daily rate and so on. So, without further ado, let's get into it!
Into The Airbnb S2 EP 18:
98% booked at Medford, Oregon – Started renting her own house and now manages 13 listings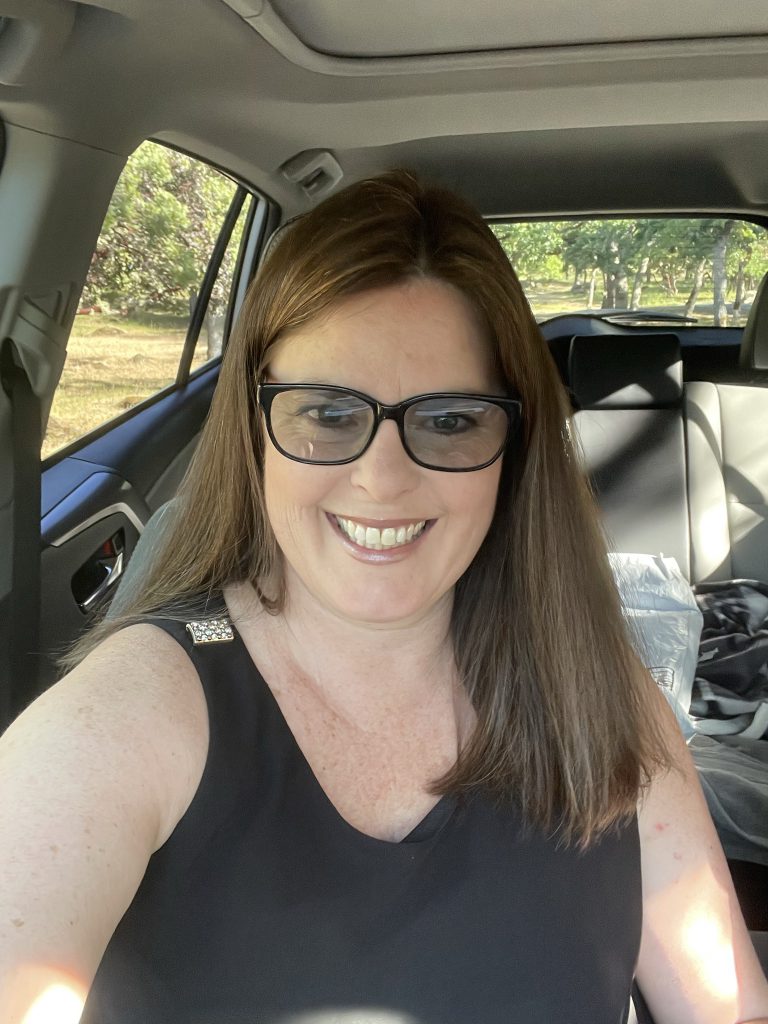 Delia:
So, can you tell us how did you get started on Airbnb?
Laura Ancheta:
Yeah. Funny enough, I was on an airplane flight and I I've had regular renters for about 10 years. And I was on a flight going somewhere and a lady was just showing me VRBO and Airbnb and telling me about the business. I gotten a lawsuit with a tenant in California and it was just really ridiculous and unfair. I mean, I won in the end. But it was so difficult that I decided to list one of my properties on Airbnb, I listed my own home actually on that flight home. I'm like, "sure, let's do this!". I listed my own home and within a day, I had like six bookings on my own home. So I had to go home and tell my husband "oh, by the way, I rented our house out" and that was the beginning. I ended up selling all of my, I had about five regular rentals, and I decided to sell all the rentals and move all of my property up to Oregon and start buying houses up here.
Delia:
Oh my! And how did you husband react to that sudden change?
Laura Ancheta:
He was good. He is used to me doing things like that. We had one child and we ended up moving into our RV for a little while. We had three houses at the time and we were jumping between houses and the RV. We ended up having 13 puppies. So the 13 puppies, two cats and my son and my husband and I just moved around a lot the first year. We sacrificed a lot the first year so that we could get what we wanted, you know, get to where we wanted.
Delia:
Oh my! And how was like the first month experiencing the short-term rentals?
Laura Ancheta:
It was actually really hard. What I know now in hindsight is when you first start, you don't necessarily get the best renters because you don't have that history of reviews. So we found that as we grew and as we grew in our reviews, we were able to get better renters. But that first month was pretty tough actually. We live in a town that has a lot of weed, marijuana sales, so there's a lot of guys that come up here for the business and we were dealing with our house getting kind of beat up a lot. So it was tough, but I loved it.
Delia:
And did you think of giving up while going through those hard times?
Laura Ancheta:
Um, I didn't because I'm not much of a giver upper. But I definitely had to ask a lot of questions and start to figure out how I could make it. So it wouldn't stay that way because I definitely couldn't have kept going, you know, with dealing with the parties and the people that we were getting. And again, as I said it started to taper off almost immediately once we started getting good reviews, we raised our prices a little bit and as soon as we did that we started getting better renters. So we didn't give up.
Delia:
And was that like your only strategy to get good renters? Or did you also started to run background checks on them, or did you get some… how do you say, these hubs from other hosts in the area?
Laura Ancheta:
What we did is we got cameras and honestly I know a lot of people, I'm on some Facebook pages and people say "that's invasion of privacy, that's ridiculous, don't get cameras" and I think that's crazy if you don't have cameras. I think a lot of people that say that don't actually own houses because when you put your heart and soul and your money into a house, in a home, you don't want it to get destroyed and hotels, you know, hotels have cameras, everywhere has cameras, grocery stores have cameras, there's cameras all over the place. Once we were able to really, I would say the biggest change we made with how our listing, we kept adjusting our listing and we were really direct about that we have cameras, if you don't like cameras, this isn't a place for you to rent and you will not be allowed. If you booked for six people, that's how many people can be there. We don't allow extra guests at our houses. So we were pretty strict about who we rent to and we make it really clear what our expectations are and make sure it's a good fit with them by telling them: hey, this, this and this and if they feel like I sound a little controlling, then they need to go somewhere else.
Delia:
Oh, yeah, I agree with you. There should be cameras from Airbnbs, as long as they're not like inside a bedroom or something.
Laura Ancheta:
Oh, not inside the house at all. Yeah, we just have them on every door. We have them on every entrance to our property and the trick is making it clear to the guests so that they know because you deal with bad reviews, if people aren't aware, they get more upset. So I've realised that communication is just absolutely one of the most important things for keeping, we have over 1500 star reviews and part of why we have those is communication, like really making sure the guests knows what they're walking into before they come.
Delia:
Yes, that's right, I agree with you. And after your change, like having cameras in your property, did you get some guests that maybe were a little bit mad about it?
Laura Ancheta:
Yes, I mean, we still get guests that are mad about it. But it, you know, we don't watch them all the time, I have like 25 cameras, I don't have time to sit and stalk people. But when we have people that come in that immediately turn them off or upset about them, we give them the opportunity to leave if they're not happy with them. But for the most part, you know, they agreed to it, it's written about three different times in the listing and we just let them know that this is how we protect our properties. And honestly, if they walk in and they look like normal families on vacation, we don't bother them. And we let them know that we just say, "hey, these are here for the people that want to come in" and we tell them a couple of, you know, horror stories of what we've experienced and they seem to be a little more understanding. I they're not, then they honestly aren't the kind of guests that we want. If they're so afraid of a camera outside that they are freaking out, then we don't even want them in our house.
Delia:
How do you deal with that if they appear at the checking and they don't like anything about the cameras? Do you just tell them to check out immediately?
Laura Ancheta:
You know, we've given them the opportunity at times to check it out immediately or we just tell them this is what they signed up for. We explained that we're not going to, you know, we don't watch them all the time, we don't have time to do that. We kind of just say it is what it is. If they're super nice and we see on the camera that they really, if it's like, you know, grandma and grandpa and their grandkids or if they just look like a family that has suitcases on vacation, we're more apt to be willing, like we'll turn off one of the camera, but keep the parking lot camera on or, you know, I'm not saying I've never turned the camera off, but we meet them and make sure that we're comfortable with who's in our home before we do that.
Delia:
Yeah, sounds great as well that you respect their privacy, right? So I'd like to make you some questions about the area you're hosting in most likely the areas. So you told me you're hosting in Medford, Oregon and in Alaska?
Laura Ancheta:
Yeah. I just have one in Alaska and my sister is running it. So I have a house there, but my sister takes care of it.
Delia:
So in those areas, how is the seasonality like?
Laura Ancheta:
We have hugely busy summers, we have a lot of lakes and rivers and hiking, summer weddings. So summer, we're pretty much booked nonstop. We're booked at about 98% in the summertime. Then in the winter, we stay about 60% booked I would say and we lower prices a little bit in the winter, raise them in the summer. But we have four seasons here and so we don't even get like solid snow, so for the most part, people come year round.
Delia:
And what about the one in Alaska? Do you know how is it like in there?
Laura Ancheta:
Yeah, that one's totally different because it's super freezing in the winter and so a lot of people don't really visit in the winter. So we predominantly do all of our business in May through September. But we can recharge a tonne in Alaska because two groups of guys come out to fish and so when you get 10 guys fishing, paying $700/$800 a night is no big deal because it's only 80 bucks a person. And all they want to do is fish, they just stay out in the river all day long. So the house doesn't get weed. I have no parties. I never have problems in Alaska.
Delia:
Oh, so that's the only demographic of people you get up there?
Laura Ancheta:
I would say about 80% is all fish people come in to fish.
Delia:
Oh I see. That's interesting. I've never heard about anyone having listings in Alaska before.
Laura Ancheta:
Yeah, definitely a fisherman's community.
Delia:
So in Oregon, how is your occupancy rate like in the high season versus the low season?
Laura Ancheta:
It's about 98% in the high season and about 60% in the low season.

Delia:
Good. Those are good numbers, actually! What is your pricing strategy throughout the year?
Laura Ancheta:
I have a base price set for the year that's kind of high and then I do discounts or I drop it in the winter. But I go through and I raise it every weekend that there's a holiday or every weekend that I know there's a big events in Medford. So I just customise it based on holidays and events and lower it in the winter.
Delia:
Are there any particular events happening there that you specially paid attention to?
Laura Ancheta:
Yeah, yeah, there's this thing called Boatnik and it's kind of like a big hippie fest at the lake. The whole entire town gets booked solid that weekend. Then there is a thing called the Britt festival in the summer, where there's concerts at this really nice garden area. So in the Brit festival, things get booked up. Graduation weekend is massively huge. Graduation weekend get slipped up by January and it's in June, so I can raise my prices, almost one of the highest I can raise is in graduation again.
Delia:
Oh, I was just asking about the events because some other hosts might be interested in hosting your same town I would like to know about those. Right? So do you use any pricing dynamic pricing solution? Or do you just price by yourself?
Laura Ancheta:
I do it myself. I have heard on many occasions that the set like constantly and being in your listings, like moving pictures around and changing your prices, just being dynamic in the listing is helpful. So I just do it myself.
Delia:
For all of your listings?
Laura Ancheta:
Yeah, for all of them. I just lay in bed at night and look at them! And I do it on Airbnb and VRBO, so I do it on two platforms.
Delia:
Oh, that must be tiring! Some people that have like two listings already use pricing solutions to help them.
Laura Ancheta:
Yeah, I just have a lot of energy.
Delia:
Yeah and if you know your market properly, it's also very easy to price. Great to hear about it. I forgot to ask you! When did you start it on Airbnb?
Laura Ancheta:
2016
Delia:
2016 great. So in all these years being an Airbnb host, what have been your top challenges?
Laura Ancheta:
The biggest challenges are the people that come to destroy, I mean you know, like keeping people from having, I have really in a higher end and nice, large beautiful homes. Some of them are on like an acre, I have one that's on a five acre property. So people get there and they immediately change all their plans and they think "oh, let's have all of our family reunion here. Let's have our wedding here instead of at the park", so the biggest part is communicating and making sure people understand they can't do that without getting a bad review because reviews, I mean I don't know anybody that doesn't dislike Airbnbs review system because they can come and destroy your house and break things and break all your rules and I don't let them get away with that, I'd have to stop them. Then they still get to put a review on your account. So, in essence, I don't end up reviewing them because I don't want them to review me back. So it's a really twisted system that doesn't work because hosts don't really let it, I mean, if you know what you're doing, you don't leave a review for a bad person because then they'll give you one back. So it doesn't give us a true understanding of when there's bad guests.
Delia:
Oh, so you're the kind of host who's not afraid to give them a bad review?
Laura Ancheta:
No, I don't. I don't give them a bad review because the way the system works, if you give them a bad review, then it's going to send them an email saying, "hey, this person left you a review", it sends them a reminder to leave you a review. And if it was a bad experience and I had to kick them out or I had to kick their friends out or I had to go over and talk to them, I don't want to review for them because they're gonna leave me a bad one because they'll know that I left them a bad one. So it's just a big game. I mean, in my eyes, it's just a really bad system. They should, you know, they should be not allowing people that have broken policies and you have proof of that, they shouldn't be allowing those people to review, in my opinion.
Delia:
Right, I understand completely. And what do you think of those hosts who just get to do the bad review in the guests? Like no matter what?
Laura Ancheta:
I mean, I think it's great that they do it. You know, I know people get mad when I say that I don't, but unfortunately, it tanks your reviews, it makes your reviews bad.
Delia:
Okay, so are there any tips that you'd like to share for other Airbnb hosts?
Laura Ancheta:
I think it's a great business, I love it and I wouldn't change it for the world. My biggest thing I would say, for new people because if they're reading on Facebook or they're looking for advice, to be careful who you get advice from, like, don't get advice from people who haven't done it or don't own a house and find people that have several houses or that are successful and get advice from the right people because there's a lot of bad advice out there. The other thing is, it's your house and you don't have to be afraid to have rules and policies in your own house because the destruction, if you don't do that, it can be really expensive.
Delia:
Good. Thank you for the tips! I would like to ask you about your experience managing several listings, how did it change from like your very first start managing just one listing to nowm managing 13 of them?
Laura Ancheta:
What was the question? Like what's the difference?
Delia:
Yes, how has your experience changed?
Laura Ancheta:
Um, I would say just, you know, just the time when you have a lot more, you're scheduling a lot more housekeepers, you're scheduling a lot more handyman work, you know, you have to be prepared for damage, little things that you have to go fix. Not damage from guests, but just because you own a home. So I would just say time, I mean, I had another business and I sold my business on January 1st of this year. So now I have a lot more time to dedicate to it, but it's just your to do list is never never ending. But it's okay, you just have to knock one thing out at a time.
Delia:
How do you deal with getting a good cleaning crew?
Laura Ancheta:
I would say that's one of the hardest things. My husband does a lot of the handyman. He works full time with me, we both work full time in the business. But housekeeping is very difficult and you just have to treat them like gold, which they are and you have to pay them what they're worth I think and be prepared to fire and hire a lot. I've hired and fired so many times, I can't even tell you because there's no room for error, unfortunately, with guests they don't. If you forget to leave soap and shampoo or toilet paper, you don't clean the frigerator out or you don't empty the dishes out of the dishwasher, the guests will leave you a bad review and reviews are everything in your area. So not a lot of room for error, unfortunately.
Delia:
And what would be like your strategy to get like trustable people for those type of services?
Laura Ancheta:
You know, I don't really have a strategy other than asking around and I mean, sometimes I even just have to post on Facebook and I will bring three or four people in a week or two and have them, I just thrown to the wolves and see how they clean because there's just no way of knowing. You know, the big thing too is that they start off well and then within a few weeks, they start slack, you know, not putting that same effort in. So we're just again, we have cameras and if they're all of a sudden leaving in an hour when that should take three hours to clean, we just have to call them on it, unfortunately. So a lot of confrontation in Airbnb, you have to be comfortable with confrontation or you're not gonna have fun.
Delia:
Right, yeah, I understand completely. So that'll be it for today. Thank you for your time and thank you for your tips.
Laura Ancheta:
Yeah, no problem. Thank you! 
Do you want to maximize your profit?
As a professional in the short-term rental industry, you'd definitely know that there are intense competitors who are probably obsessed with maximizing profit & exert efforts to promote Airbnb listings. What are their unique tools, you ask? We say:
A super-accurate & reliable data analytics tool.
Are considering investing in an Airbnb but are financially limited of doing so? Learn how to start Airbnb with no money!
Designed to showcase accurate short-term rental analytics data, not only does our app help you optimize your listing, but it can also provide VERY useful data for simulating cash returns using the Airbnb Calculator. try looking at real-time data from Airbtics & stand out among your competitors!