Airbnb Arbitrage – The Complete Guide To Landlord Life: Live the landlord life with this comprehensive guide to start strong with Airbnb arbitrage! Learn more about this business model here.
Airbnb Arbitrage: The Complete Guide To Landlord Life
Airbnb Arbitrage: The Complete Guide To Landlord Life
We know your kind. You're an ambitious go-getter looking for ways to make money. Do you think Airbnb arbitrage is the path? You're lucky because we'll provide the most comprehensive guide to get started!
We understand you. Rising home prices and stagnant incomes might paint a challenging picture for our generation, labeling us as the  "generation rent." 
But fear not! The excitement begins with rental arbitrage. Even if we're not homeowners, we can rock the landlord game and earn $100 per night!
However, it's not without challenges. This article includes a heads-up on the potential challenges. And you'll learn how to address them! 
New to rental arbitrage? We'll cover what it is, its legality, and profitability. But feel free to skim through and jump straight to the guide. We have a lot of work to do, but we'll learn where to direct our effort!
What is Airbnb Arbitrage?
Rental Arbitrage is a smart way to earn money from an investment property. The selling point? You don't have to own one! This business model entails renting traditional long-term rentals and subleasing them for short-term stays on Airbnb and similar platforms. 
While doing rental arbitrage, you will get a feel of real estate investing. Will you enjoy it? It has its pros and cons, but is Airbnb rental arbitrage worth it?  Or should you explore other paths? The stakes are low because you will never have to purchase an investment property. But the return may be outstanding that scaling your Airbnb is entirely possible! Take it from Marc: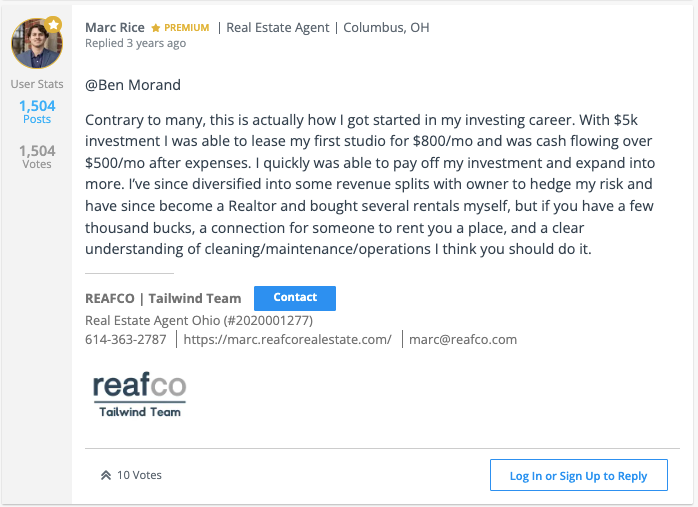 Is Airbnb Arbitrage Legal?
Ever heard of someone imprisoned because of Airbnb rental arbitrage? In short, it's legal! 
The only twist? The legality depends on the local Airbnb regulations and the property owners. As long as you comply with the local short-term rental laws and get the nod of the landlord, go ahead and explore the option!
Is Airbnb Arbitrage Profitable?
It is profitable if you play it right! Profit will depend on several factors. These include location, property type, and number of bedrooms, to name a few. And for this, you need to research!
And research really does pay off. In fact, one of the top earners on Airbnb started with rental arbitrage! When he started, he earned six figures monthly from his 30 listings within nine months. And his secret? Research! 
You'll have to be diligent in finding a property. Don't worry, there's a complete guide in this article!
How To Start Airbnb Arbitrage?
This is how we fill in the gap and where we fulfill our promise. In this part, you will learn to live a landlord life by following the Airbnb arbitrage method:
1. Set Your Budget
In any challenging venture, it's crucial to make the most out of your resources. In the case of starting Airbnb rental arbitrage, this begins with setting a budget. 
This not only helps you gauge your financial capacity. It also enables you to estimate the costs attached to your Airbnb endeavor. Apart from monthly rent, there is also an Airbnb startup cost that you'll have to consider.
The first thing you need to do is check your savings. Decide a portion you're willing to allot to your future Airbnb rental arbitrage. 
Having a budget provides a framework for decision-making. Think of it as gasoline. Then, see how far it will take you.
2. Find the Best Cities for Airbnb Arbitrage
If there's Airbnb demand in your area, I advise that you go for a property close to you.  This strategic choice allows you to handle the day-to-day operations of your rental arbitrage. Aside from responding to guest needs more promptly, regular inspections get a lot easier if the property's within your reach.  Imagine the time and money you'll save from traveling just to attend to the needs of your Airbnb arbitrage. 
What if Airbnb demand is low in your city? Then, we already have a prepared list of the Best Cities for Airbnb Arbitrage! Just a cautionary note: if the rental property you choose is too far away from you, you might need a property manager.
3. Find the Best-Performing Property Size and Type
You already know that not all properties are created equal. And each of them has its own income potential according to their attributes. Therefore, go to the best-performing ones!
For property types, you only need to choose between an entire house and an apartment/condo. But the choice between the two cannot be settled by a coin toss. Each option has its own distinctive characteristics, which are more preferred depending on the market. 
To know which is the better performing Airbnb property type in your own location, we got you covered! Read our full article on the best Airbnb property type for a step-by-step guide. Once it's settled, then find the best property size!
A typical Airbnb property has one to six rooms. And you do not need to roll a die to get the property size. Same with property type, there's a top-performing number of Airbnb bedrooms in each market. Spoiler alert: you do not have to get the highest number. Discover the best number of Airbnb bedrooms in your market using easy-to-use rental analytics!
4. Start Your Property Search
It's now time to go looking for properties that match the best property type and size in your Airbnb city.  Here are a few sites where you can find properties for rent:
North America
United Kingdom
Europe
These websites have advanced features where you can filter properties according to your budget, property type, and number of bedrooms. If you can, request a tour of the properties to see for yourself. With this step, your efforts in the first three steps are now coming to fruition!
Don't just eye one property. If you notice, we keep saying "properties." Create a list of properties that match your budget, property size, and number of bedrooms. This emphasis will come in handy in the next steps!
5. Calculate ROI
You've set a budget and found one or more properties for a rental arbitrage. What's next? Check their potential returns on investments! Traditionally, these are the two things that you need to have to get the ROI:
Cost of the investment

Gain of the investment
But in this case, you want to project the ROI. So, let's tweak these two a bit:
Cost of the investment – Your Budget

Gain of the investment – Projected Gain
You already know your budget, but where do you get the projected gain? You can get it by getting the average annual revenue of the market. You can access this information and more from Airbtics, an Airbnb data analytics tool.  So, here's how to calculate the ROI  on a rental arbitrage property:
Projected Gain – Your Allocated Budget 
But why calculate the projected ROI manually when there's an Airbnb Arbitrage Calculator? This powerful calculator is comprehensive and transparent with comps. Therefore, it gives you an accurate and trustworthy simulation of your rental arbitrage ROI! 
It does not deliver overpromising projections. Plus, you can try it for free!
6. Pitch Rental Arbirtage to Multiple Landlords
This is a not-so-well-known fact: Most landlords are not too keen on short-term rentals. If they were, they'd do it themselves, especially since they can outsource Airbnb management. 
Why Landlords May Refuse Rental Arbitrage?
Their lack of interest in Airbnb also includes rental arbitrage. Their concerns on the matter include:
Lack of Subtenant Screening

– You know the drills when it comes to renting. Landlords often do thorough background checks that include criminal history and credit score. Even if you have no problems with these, landlords know you won't be the permanent resident on their property. Agreeing to your proposal essentially means they're giving you the responsibility to vet the guests. And you can't assure them that everyone will treat their property with care. 
Wear & Tear and Property Damage

– Most landlords shoulder the maintenance expenses. Establishing a consistent usage pattern on their property may give them a little peace of mind. This is something that's not guaranteed in Airbnb arbitrage with multiple guest turnovers.  

On-Time Payment

– Landlords know that the income from Airbnb fluctuates depending on the demand and seasonality trends. In fact, this is among the reasons why they choose traditional, long-term renting. They like the idea of a consistent cash flow, and they know that it might get affected during the low season of your arbitrage.
How To Address Landlords' Concerns?
The first landlords that you'll approach may decline your proposal outright. They are not simply not open to the idea of short-term rental. Don't take the rejection personally, but move forward without letting it affect your confidence. 
Remember when we said that you create a list of properties? We have been encouraging you to cast your net wide. Contacting multiple landlords increases your chance of success!
So, it'll not always be a losing battle. There are ways that you can address these concerns:
Plan a Thorough Screening Process

– Airbnb hosts have avoided major headaches by simply implementing a stringent screening process. This may include looking at guest reviews, doing a Google search, and verifying the guests' IDs. Communicate these precautionary steps with your landlord. And be sure to implement them if they agree.

Shoulder the Repair and Maintenance Costs

– The issue with the screening process can be linked to property damage. If there's serious damage, who will landlords run after? Then, shouldering these expenses is the only way to address this concern. This will put their minds at ease when it comes to preserving the good condition of their property.
Since you will now be responsible for these costs, here are a few ways to minimize risks:
Set your own Airbnb house rules

Collect security deposit from guests

Do regular inspections

Establish a maintenance and emergency repair fund
Propose a Long-Term Partnership

– Landlords worry about vacancy. Why? Tenancy is the source of their income. But what if you reassure them that you're in it for the long ride? That sounds like a win-win situation, don't you think?
The question now is how you can reassure the landlords. Remember the budget in the first step? Rent will be a major part of it. 
A typical lease lasts at least one year. Then, it's renewable after this period. You cannot simply walk away from a lease agreement. Otherwise, you will be legally responsible to:
pay a termination fee

find a substitute tenant

pay the remainder of your lease
If receiving payment is the major concern of the landlord, you may propose a six-month or one-year payment term. 
We know that may feel like a huge financial burden. Sadly, you still have to spend money to make money. Consider it just a part of a rental arbitrage investment.  You don't have to suggest this solution upfront, especially if the landlords do not bring this up. But consider this as your Plan B.
Approaching landlords may sound like an intimidating task. But you can act cool in doing so. Watch the video below to see how you can propose Airbnb rental arbitrage with swag!
7. Review the Lease Agreement and HOA Rules
You have just completed the hardest part! Finding a landlord is already a feat! Now, you'll have to put the terms in writing. Examine the lease agreement carefully. Ensure that the payment, the terms, and security deposits are true to what you and your landlord have agreed upon. 
A typical lease agreement has an addendum. Here's the part that covers renovations and maintenance. Depending on your discussion with the landlord, they may fall under your responsibility as a rental arbitrage operator. If there's a Homeowners' Association involved, secure a copy of the HOA document. 
8. Furnish Your Airbnb 
We touched on the Airbnb startup costs earlier, and now it's time to make those investments count! The list mainly includes furniture, linens, and decorative pieces. Instead of thinking about them individually, picture how they all come together. 
The key is to create a visually appealing Airbnb by considering the harmony of these items. As you're spending, imagine how each piece contributes to the overall vibe and charm of your Airbnb space.
9. Create an Airbnb Listing
Now that you have the "product," it's time to create the brochure! This will tell the world, "Hey, I'm open for business!" 
Dive into our article on Airbnb listings to learn about the definition, requirements, and a comprehensive step-by-step guide to creating one!
Generation Savvy with Airbnb Arbitrage!
We may have already accepted that property ownership is no longer possible. Hello, rising home prices? But it doesn't mean we can we'll stop dreaming of the good life. And rental arbitrage is among the ways to go! 
Imagine having to live the landlord's life minus the landlord's expenses! If you play it well, Airbnb rental arbitrage success may lead to property ownership. And we have seen that it's possible!
However, we have learned that starting an Airbnb arbitrage is full of challenges. But are you willing to take them on in exchange for financial independence? 
Start your journey to rental arbitrage and share your experience on social media! Tag Airbtics so we can be part of your journey! Remember that rental arbitrage success mainly depends on property search! And you can do it well with Airbnb analytics!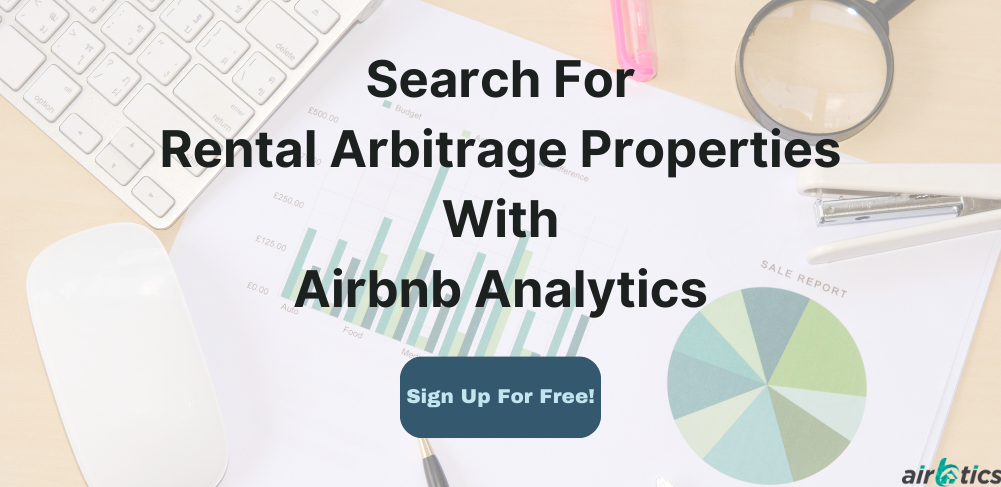 Find a profitable
investment property
Use powerful analytics to discover lucrative & traditional Airbnb properties within minutes.
Find a profitable
investment property
Use powerful analytics to discover lucrative & traditional Airbnb properties within minutes.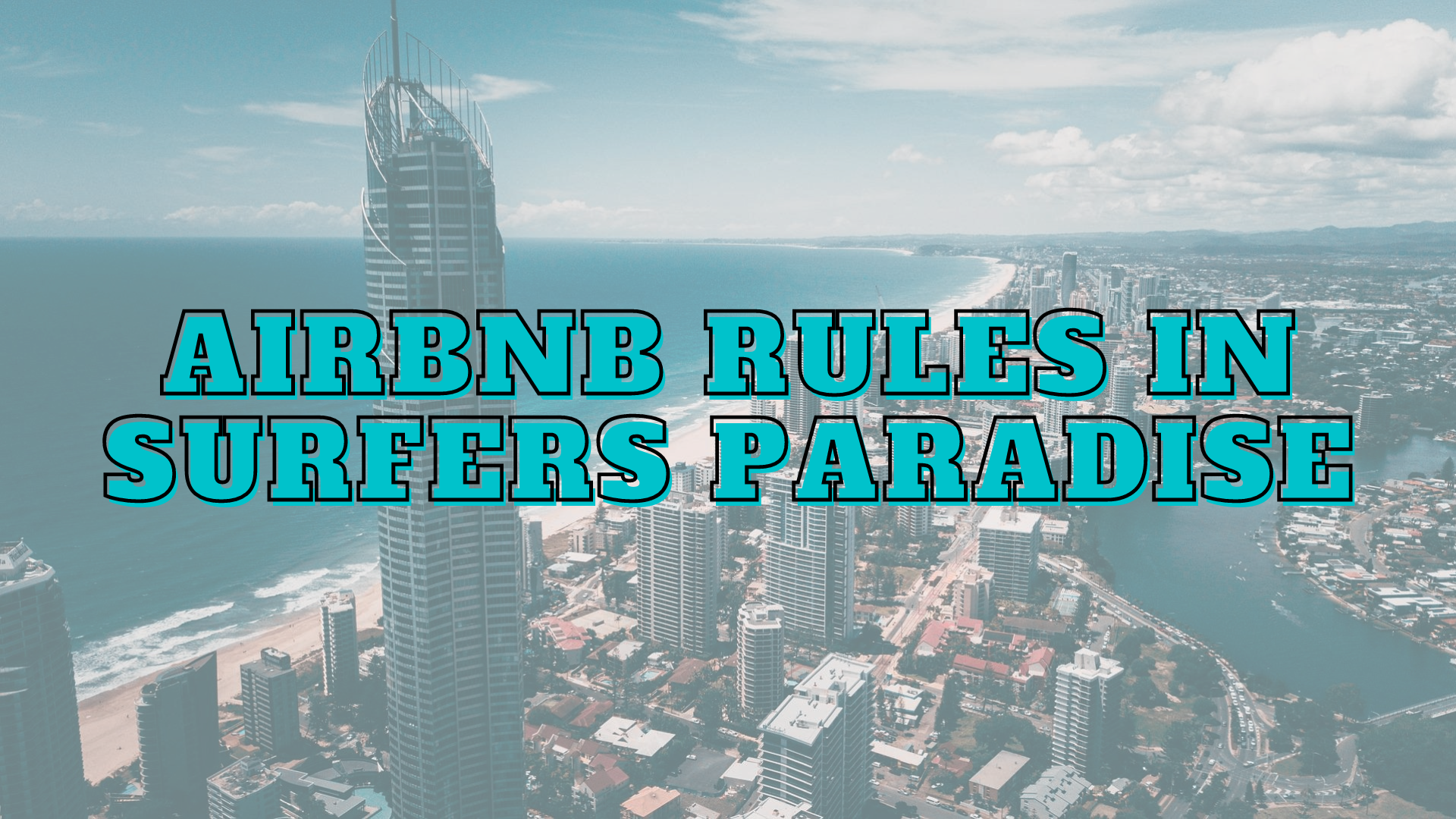 Last updated on June 22nd, 2023If you are looking to buy investment properties in Australia, knowing the Airbnb rules in your preferred city is the …