Last updated on November 21st, 2023
Airbnb Startup Cost: How I Started An Airbnb With Only $3,297!: Save time looking for Airbnb essentials! We've created a breakdown of Airbnb startup cost and linked where to find them!
Airbnb Startup Cost: How I Started An Airbnb With Only $3,297!
Airbnb Startup Cost: How I Started An Airbnb With Only $3,297!
Did you know an Airbnb startup cost could be as low as $3,000?  Yup, you've read that right! 
This amount already covers the essential physical items that you can put into your rental! With around $3,000, your new investment property is now fully furnished and ready for an Airbnb debut! And even if you don't own a property, no worries because there's a cheapest way to start Airbnb!
Just a clarification: this $3,000 Airbnb startup cost only includes one-time purchases (a bed, dining set, etc.). It doesn't include taxes, insurance, property management software, and utilities. Why? These are recurring expenses! Now, let's go to the list!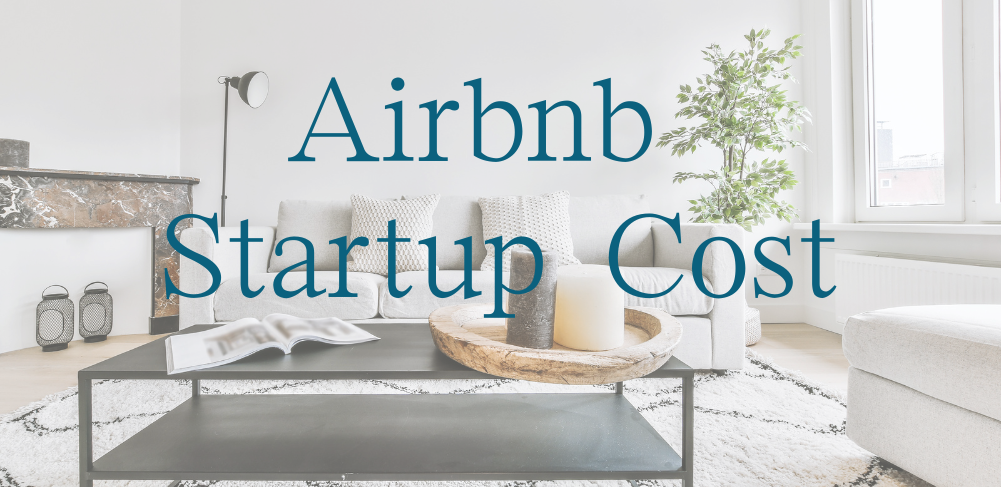 How Much Do You Need To Start An Airbnb?
We did the calculations for you: it's around $3,297.19! How did we arrive at this figure?  We created a list of items essential to prep up your Airbnb. Then we looked them up on Amazon and tabulated each item on an Airbnb startup cost spreadsheet. 
This way, we didn't just pull this Airbnb startup cost out of thin air. We will give you the breakdown of these expenses that include:
Appliances
Kitchen and Dining Utensils
Common Area
Decorative Items
Bedroom
To make things even smoother, we've crafted an Airbnb startup cost checklist! Make this your companion as you set up your space!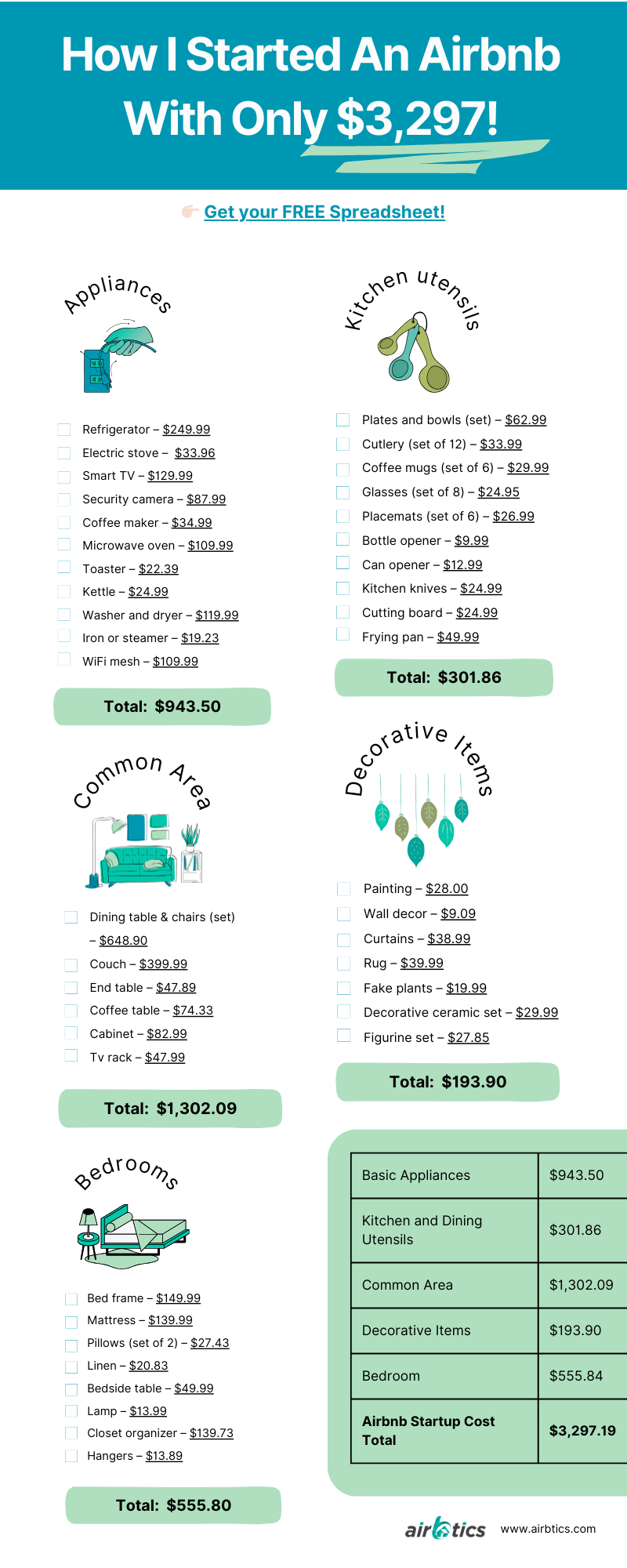 Basic Appliances

$943.50

Kitchen and Dining Utensils

$301.86

Common Area

$1,302.09

Decorative Items

$193.90

Bedroom

$555.84

Airbnb Startup Cost Total

$3,297.19
So how much do you need to start an Airbnb? It's $3,297.19! And As you may have noticed, this Airbnb startup cost only covers one-bedroom property. However, you can just add $555.84 for every additional room!
When people say it's more than that, we understand that they factor in other costs. We separated one-time purchases (such as mattresses and kitchen utensils) from recurring expenses. And they're coming up next!
What Are Other Expenses in Airbnb?
We took out a few expenses from our Airbnb startup cost in order to guide first-time hosts better in prepping their rentals. However, there are other costs that hosts need to consider. These can range from regulatory fees and taxes to monthly Airbnb host expenses.
Business Permit (depending on local Airbnb Regulations)

Rent / Mortgage (if applicable)

Property Management Cost

Insurance

Water, Electricity, and Internet bills

Taxes
How Much Does It Cost to List on Airbnb?
Let's take a break from talking about expenses for a while. Listing your rental on Airbnb is completely free! 
But as you earn, Airbnb will take a portion of the booking subtotal. This will vary depending on whether you choose a Host-Only Fee or Split Fee (shared with guests). To know more about this, read our short article on Airbnb Listings – where you'll also learn how to list your property! 
How Can I Save on Airbnb Startup Cost?
Our Airbnb startup cost in this list is not definitive. You can go below or above that should you choose other brands. Adding or removing something from our list can also affect the suggested cost. 
But we understand that you have just bought a property, and every penny left should still go a long way. So, here are a few tips to save on Airbnb startup cost
1. Buy items in multiples – Items such as utensils, glasses, and linen can be bought separately. But you will save more if you buy them as a set.
2. Choose timeless pieces of furniture and decorative items – We know the temptation to follow a fad. But trends come and go, making that edgy piece out of style in the years to come. Instead, go for classic designs. This is especially the case for furniture and cabinets.
3. Buy from resellers – We have given you the prices of brand-new items in this article. But imagine how much you will save if you buy the items (especially the big ones) from resellers. And you do not have to wait for another garage sale in your area. You can easily go to Facebook Marketplace!
4. Choose quality – Whatever you put in your Airbnb is also part of your investment. It's meant to make your rental homey and provide the best guest experience. With this, make sure that the quality of your appliance is decent. 
Guests know if hosts skimp on these purchases. And imagine the horror when that microwave breaks down while guests are using it. Most likely, that will result in a negative review!
But quality does not mean expensive, and you don't have to buy a $10K coffee machine. What we just mean is spending a few bucks more on a functional item that will last a long time is a smarter buy.
How Much Can You Charge Per Night?
First-time hosts have grappled with this question, and we cannot give you a straight answer. Why? It's because the Airbnb nightly rate is influenced by a lot of factors such as:
Location of the property

Seasonality
But Airbnb Analytics can do the math for you! This will provide you with comprehensive yet accessible information on how to price your Airbnb. Spoiler alert: Nightly rates change depending on how you will leverage Airbnb demand in your area!
Want a final tip? Did you know that there's an Airbnb Host Calculator to know the full potential of a short-term rental? Try this for free to break even the Airbnb startup cost in no time!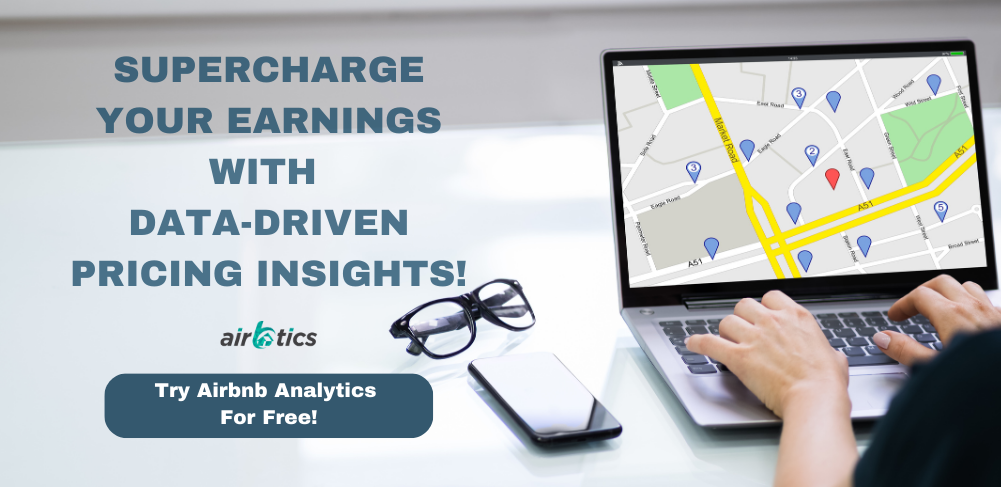 Find a profitable
investment property
Use powerful analytics to discover lucrative & traditional Airbnb properties within minutes.
Find a profitable
investment property
Use powerful analytics to discover lucrative & traditional Airbnb properties within minutes.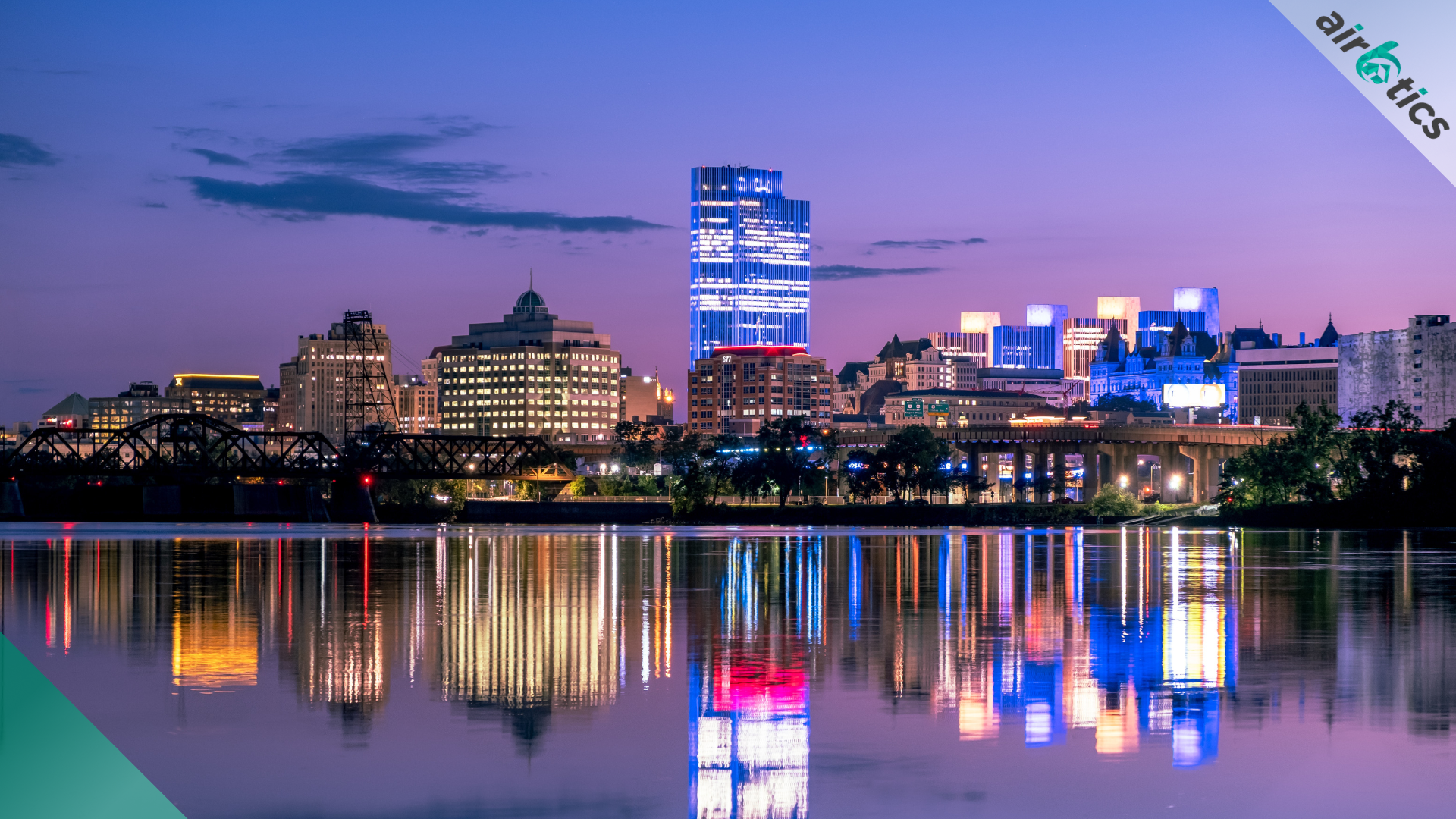 Last updated on August 16th, 2023best places to Airbnb in upstate New York Key Takeaways New York is one of the richest states in the …