Last updated on September 12th, 2022
Let's talk about one of the most influential cities in the world — the City of Angels!
It is a fact that Los Angeles is home to countless artists, actors, athletes, entrepreneurs in various industries, and famous personalities who are vastly recognized across the globe. Located in Southern California, LA is the second-most populous city in the USA. 
According to World Atlas, LA is one of the top tourist destinations around the world which has about 4.6 million visitors annually! Undoubtedly, this city is a favorite tourist destination because it has a little bit of everything: the famous Hollywood sign, a beautiful view of the ocean, fantastic variations of gastronomy, art museums, theme parks, and so many more!
While other homeowners are considering rental arbitrage in California, knowing the occupancy rates in your preferred location is important. If you're targeting this particular city in California to invest in an Airbnb but don't know where to start, this article might just be the perfect guide for you.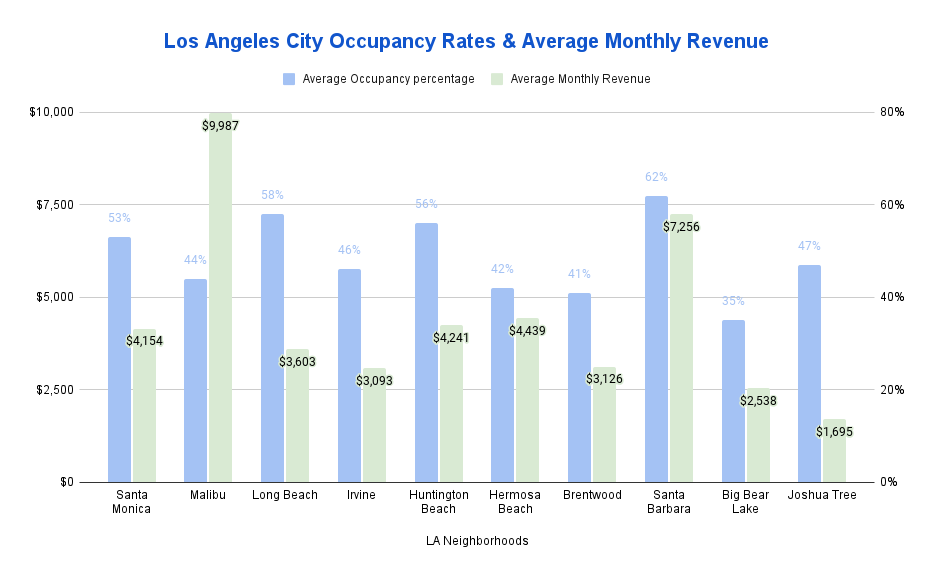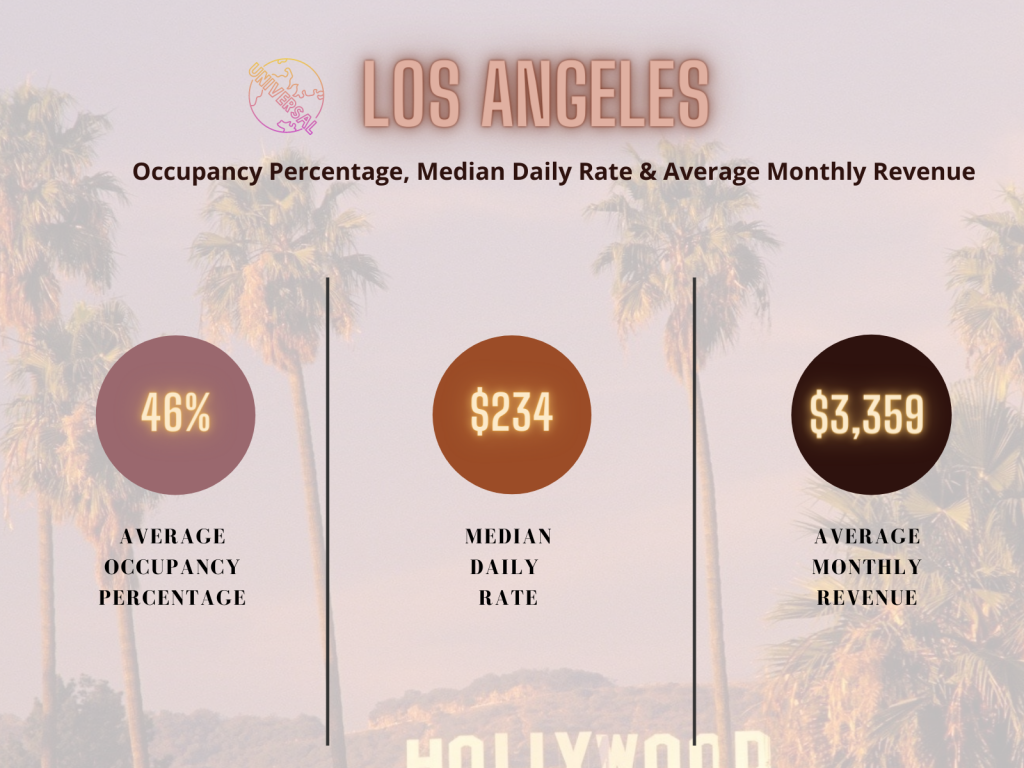 To begin with, let's try to look at the bigger picture by targeting the Airbnb data for the entire city of Los Angeles. For every case study, we use Airbtics' data analytics tool to come up with accurate numbers.
The data shown above is based on a 1-bedroom Apartment (Condo) in Los Angeles. It has an average occupancy rate of 46% with a median daily rate of $234 and average monthly revenue of $3,359. If this sounds promising to you, let's check the top 10 neighborhoods in the city and their respective data!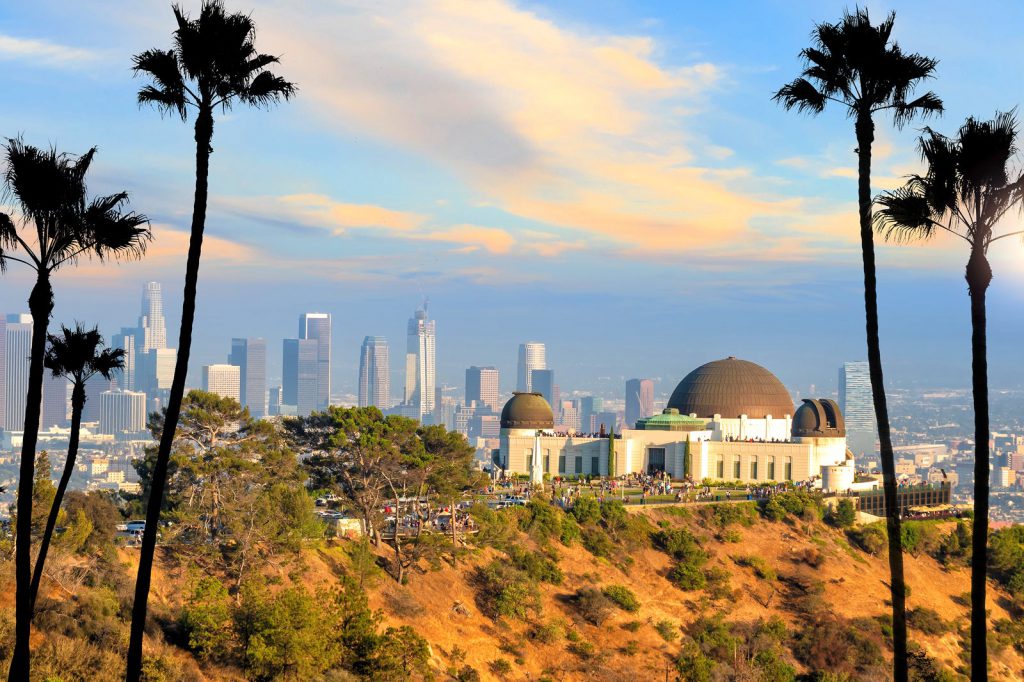 As seen on the column chart above, these are the following occupancy rates & average monthly revenue of the 10 best neighborhoods in Los Angeles. To boost the excitement, we decided to go a little more in detail and added the median daily rates for each neighborhood!
Santa Monica:
Occupancy Rate: 53%
Median Daily Rate: $218
Average Monthly Revenue: $4,154
Malibu:
Occupancy Rate: 44%
Median Daily Rate: $720
Average Monthly Revenue: $9,987
Long Beach:
Occupancy Rate: 58%
Median Daily Rate: $196
Average Monthly Revenue: $3,603
Irvine:
Occupancy Rate: 46%
Median Daily Rate: $197
Average Monthly Revenue: $3,093
Huntington Beach:
Occupancy Rate: 56%
Median Daily Rate: $207
Average Monthly Revenue: $4,241
Big Bear Lake:
Occupancy Rate: 35%
Median Daily Rate: $230
Average Monthly Revenue: $2,538
Frequently Asked Questions
Are short-term rentals permitted to operate in Los Angeles?
Yes! According to the Short-term Rental Ordinance of Los Angeles, certain conditions and requirements have to be strictly followed by STR owners.
For general questions about STR Ordinance, feel free to send a message to LA County's official email address: [email protected]
What are the occupancy tax collection & remittances in Los Angeles?
All property owners engaged in short-term rentals are required to register, collect, and remit the Transient Occupancy Tax (TOT) of 14% to the City of Los Angeles.
Bonus: There are certain exemptions - check out the qualifications for exemptions indicated in this article!
When is the peak season in Los Angeles?
Typically, the months of August to September are the peak seasons in LA with an average of 55% occupancy rate.
Which neighborhood in LA has the highest occupancy rate?
As of April 2022, Santa Barbara has the highest occupancy rate of 62% with an average monthly revenue of  $7,256.
How much do Airbnb hosts make annually in Los Angeles?
According to Airbtics' data, Airbnb hosts in Los Angeles can earn up to $41,436 per year.
Is Airbnb profitable in Los Angeles?
Based on our thorough research using Airbtics analytics tool, it shows that Airbnb in LA is certainly profitable! As long as you can find the most ideal location for your Airbnb business and base your strategies on a reliable data analytics tool - you should be on to a good start!
Where can you find the highest daily rate in the neighborhoods of Los Angeles?
According to Airbtics' data, the highest daily rate among the mentioned neighborhoods in this article is in Malibu - with a median daily rate of $720 and an average monthly revenue of $9,987!
How many current listings are there in the entire city of Los Angeles?
As of April 2022, there is currently a total number of 13,553 listings in Los Angeles, California.
What are the best Airbnb amenities that will impress my guests in Los Angeles?
It's a fact that amenities are one of the winning factors for most guests, which is why we also created a separate article discussing why it's important to invest in the Top Airbnb Amenities!
According to a recent article indicating the best Airbnbs in LA, here are some of the must-have amenities that you might want to consider adding:
- Excellent & Reliable Wi-Fi
- Closet & drawer space 
- Full kitchen (+ coffee maker!)
- Bathroom with personal items & toiletries
Bonus: 24% of the overall listings in LA have a pool, too!
Is Airbnb arbitrage legal in California?
Which neighborhood in LA is most recommended based on the highest monthly revenue?
Based on the highest monthly revenue of $9,987, Malibu is the most recommended neighborhood in LA. 
What is the Rent Stabilization Ordinance in Los Angeles?
The Rent Stabilization Ordinance in LA is a local law that took effect on April 1, 2020. This ordinance refers to limiting rent increases above the allowable limit within a 12-month period. 
For more clarifications on this ordinance, check out the official RSO released by the County of Los Angeles.
What is considered as a 'short-term rental' in California?
Hermosa Beach:
Occupancy Rate: 42%
Median Daily Rate: $315
Average Monthly Revenue: $4,439
Brentwood:
Occupancy Rate: 41%
Median Daily Rate: $191
Average Monthly Revenue: $3,126
Santa Barbara:
Occupancy Rate: 62%
Median Daily Rate: $326
Average Monthly Revenue: $7,256
Joshua Tree:
Occupancy Rate: 47%
Median Daily Rate: $95
Average Monthly Revenue: $1,695


Top 10 Best Neighborhoods in Los Angeles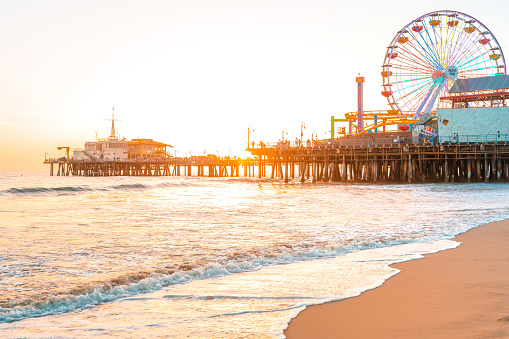 Santa Monica
A beautiful beachfront city located in Western Los Angeles County, Santa Monica is famous for being a walkable & bike-friendly town. According to the City of Santa Monica Tourism, this particular city attracts over 8 million visitors annually!
Some of the favorite scenic spots are the Santa Monica Pier, the Museum of Flying, and the Hippodrome. There are also carnival attractions and talented street performers & tourists can enjoy a handful of exciting activities when they visit Santa Monica. Relatively, this is where business-minded people like you should pitch in strategic ideas to maximize your Airbnb's profit.
Malibu
"Here I am, next to you, the sky is so blue – in Malibu", yes, Miley Cyrus was accurately describing just how breathtaking this place is. Located along the Pacific Coast Highway, this city is famous for its landmarks such as Malibu Lagoon State Beach, Point Dume, Malibu Pier, & Zumba Beach.
Although this city is known as the home for Hollywood stars and top athletes, it's not exclusive for them alone. Numerous tourists are revisiting Malibu annually to explore its wonders and dive into appealing activities such as surfing & wine tasting!
If you were able to check our FAQs section, then you'll definitely know that this city was rated with the highest median daily rate & monthly revenue amongst all the other neighborhoods in LA.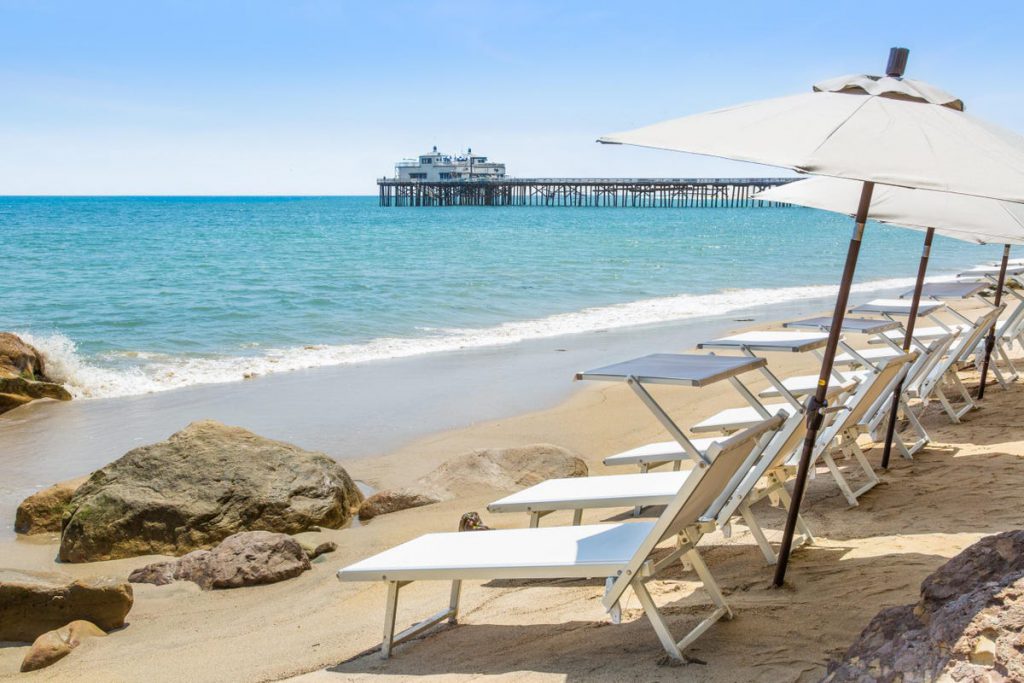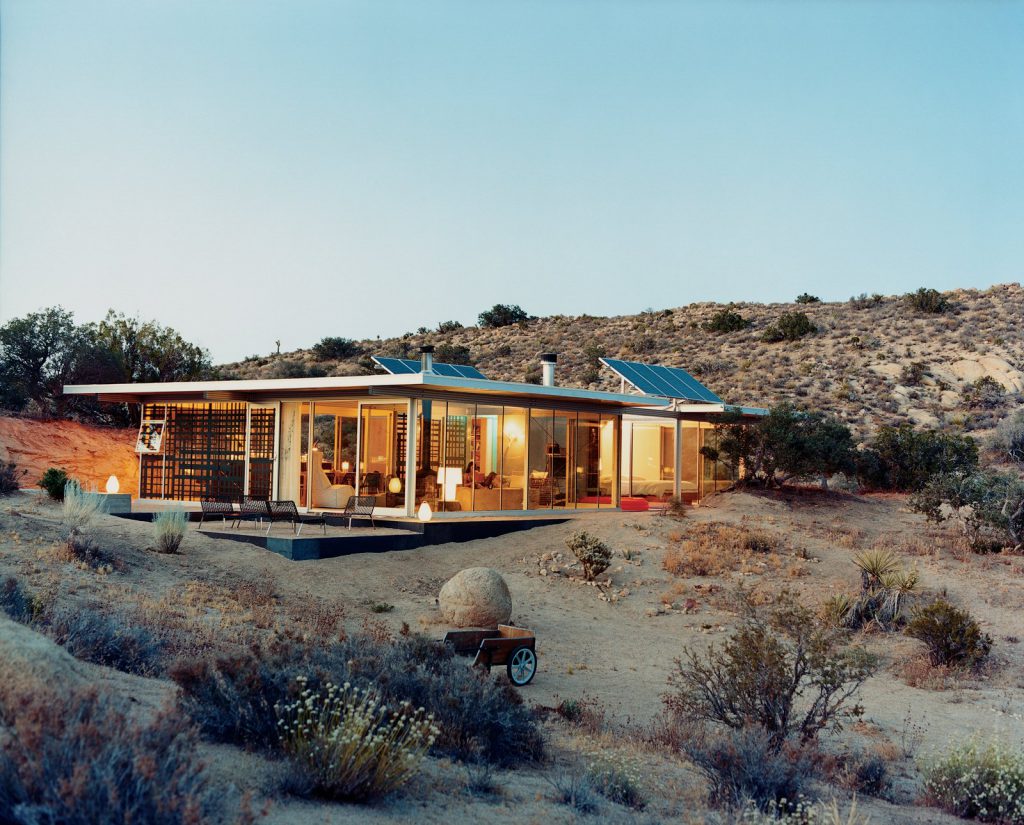 Joshua Tree
Where two deserts meet — Joshua Tree is located in Joshua Woodlands & Antelope Valley in northeastern LA County. 
Full of wildlife history, this particular neighborhood has nine developed campgrounds within the park. Because the area itself offers a unique LA experience with outdoor activities, they have a record of 2.8 million annual visitors according to National Geographic. Some of the must-see tourist attractions in this area are the Cholla Cactus Garden, Skull Rock, Hidden Valley Nature Trail & Cottonwood Spring Oasis.
During our research, we discovered that the Joshua Tree has the lowest average monthly revenue due to the specific listing that we filtered (1 bed, 1 bath) using our data analytics tool. However, its overall occupancy rate & monthly revenue was surprisingly high in studio-type rooms.
Irvine
Behold, the economic center of Southern California in Orange County — Irvine! With the overwhelming number of tourists visiting this place, the Irvine travel industry has contributed over $49 million in local and state taxes alone in 2019. 
Based on Greater Irvine Chamber, tourists spend the highest amount on accommodations in Irvine.
In this neighborhood, there are also numerous attractions including Irvine Spectrum Center, Tanaka Farms, Disneyland Resort, San Joaquin Wildlife sanctuary & other exciting places that most tourists would definitely love to see.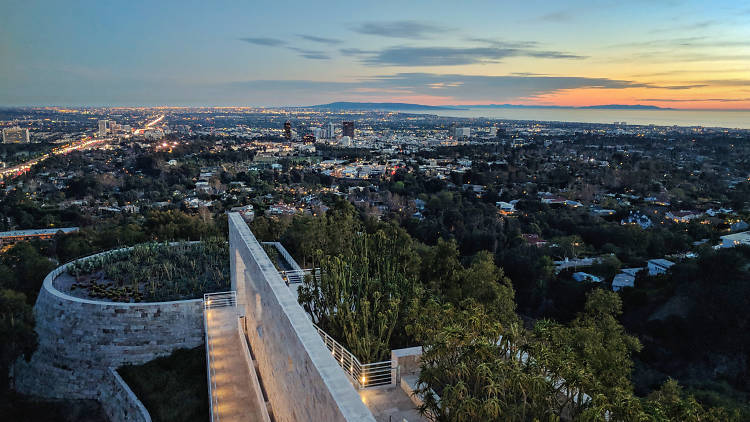 Brentwood
If you are particularly targeting travelers with families as your guests, Brentwood is the most recommended neighborhood to invest in. Located at the base of the Santa Monica Mountains, Brentwood has plenty of outdoor recreation opportunities with backyards that offer the best views of LA.
Some of the favorite tourist sights are Old MacDonald's Farm, Brentwood Cathedral, The Farmers Daughter Produce & Hopefield Animal sanctuary.
In addition, this neighborhood was also marked with a lower crime rate & is safer than 94% of LA neighborhoods.
Hermosa Beach
From the Spanish word itself 'hermosa', this ocean frontage is truly beautiful. Located just six miles south of LA International Airport, Hermosa Beach hosts events such as volleyball tournaments and surf festivals which attract visitors annually.
Some of the famous local landmarks are the Vetter Windmill, Roundhouse Aquarium, Les Bacon Ford & Redondo Beach Pier.
According to South Bay Business, the median property value in this neighborhood is rapidly increasing annually and the households have a median annual income of $136,702.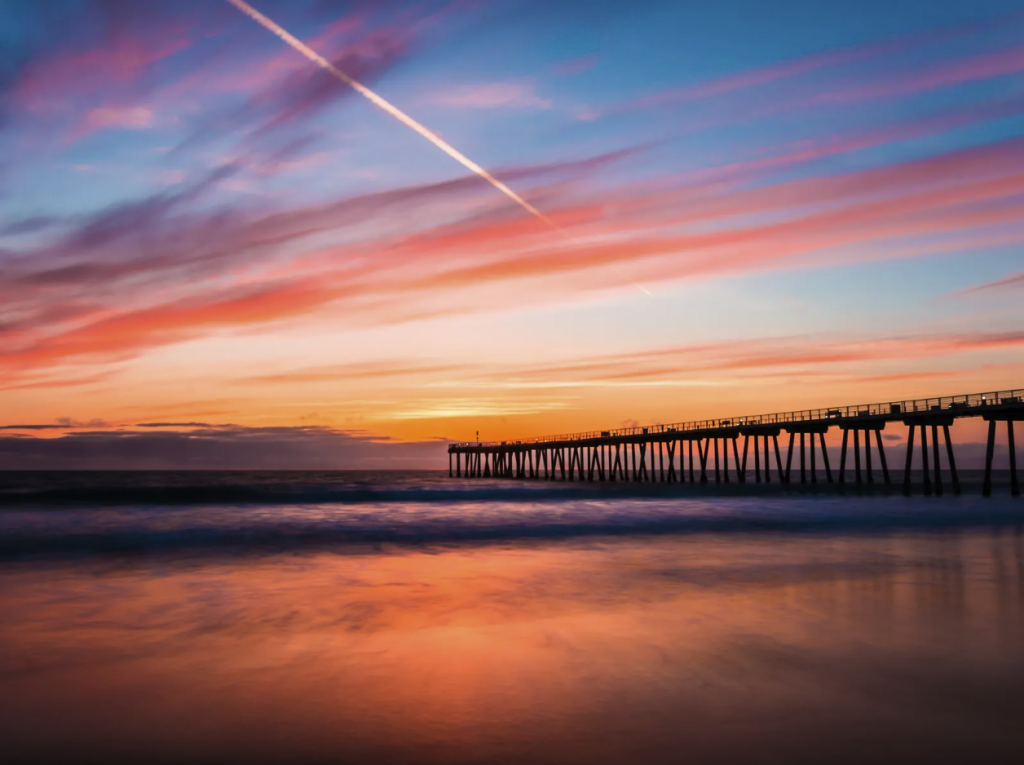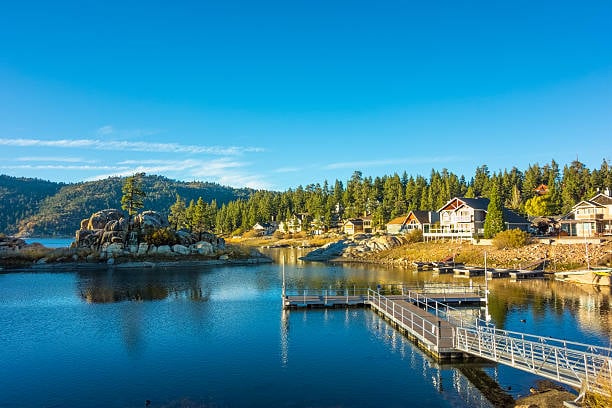 Big Bear Lake
The jewel of the San Bernardino National Forest, Big Bear Lake, is located within the heart of Southern California.
Yearly, there is an average number of 3 million visitors in this neighborhood. Remarkable landmarks in this area include Big Bear Alpine Zoo, Butler Peak, Castle Rock Trail, Boulder Bay Park, and Pine Knot Village.
Summer activities such as water sports, mountain climbing, fishing, and other outdoor exercises in Big Bear Lake will make this trip worthy to travel to!
Long Beach
Considered as the 7th largest city in California, visitors of Long Beach can actually generate an estimated amount of $300 million in the overall economic benefit to the city! Tourism is a very important industry – especially in this neighborhood. 
Popular for its waterfront attractions, it is also known for hosting the Grand Prix of Long Beach (IndyCar race) and pride festival & parade. Because of numerous fun events held in this area, business travelers in various industries are also consistently traveling to Long Beach annually. 
Some of the best sights & historical landmarks in Long Beach are El Dorado Nature Center, The Pike Ferris Wheel, Belmont Shore & Downtown Long Beach.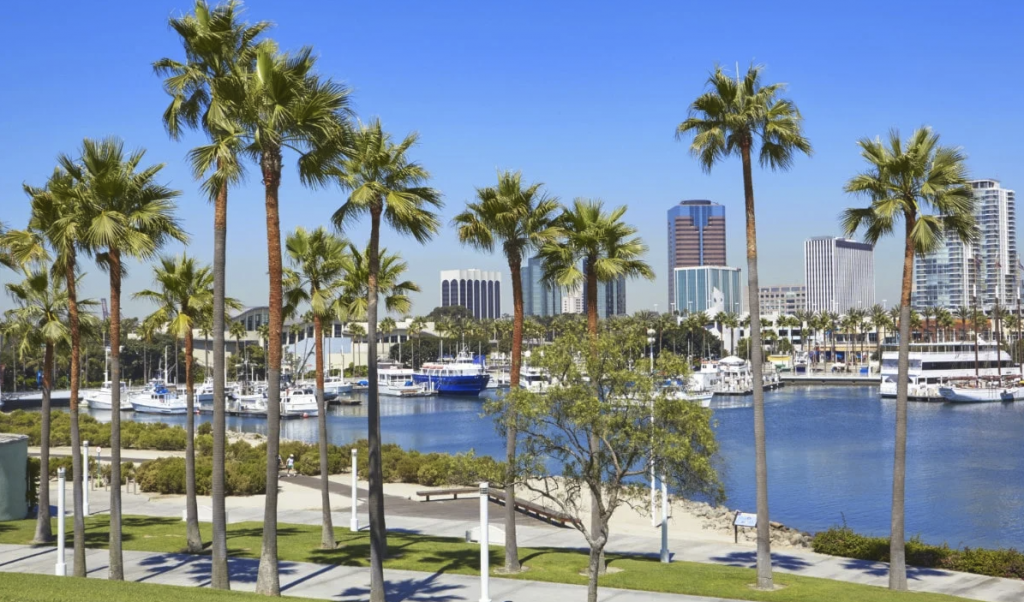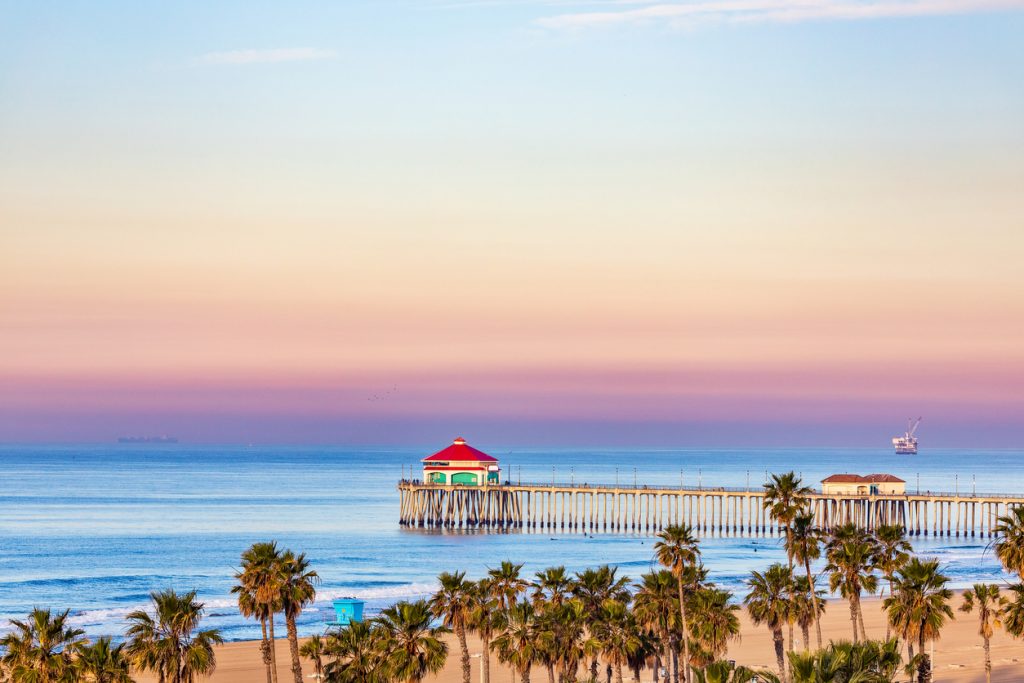 Huntington Beach
Located in Southern California between LA & San Diego, Huntington Beach is also proud to present its breathtaking ocean views and is accessible to 3 airports.
Similarly, this neighborhood attracts a handful of tourists yearly because of surfing competitions, particularly the U.S. Open of Surfing. The Huntington Beach Pier, Old World Village, Hamboards, and Bolsa Chica Ecological Reserve are among the many tourist attractions in this area.
While there are great activities to do in Huntington Beach, it's also important to take note that its average occupancy rate is at 56% in comparison to other beach areas in Los Angeles.
Santa Barbara
Last but definitely not the least – one of the most glamorous towns in California, Santa Barbara is a year-round tourist destination. While it's important to know where to go in Santa Barbara, let's not forget that this is our winner with the highest occupancy rate of 62%!
Surrounded by numerous fascinating landmarks such as Casa del Herrero, Old Mission Santa Barbara, The Courthouse, and Chumash Painted Cave State Historic Park – this neighborhood is definitely worth investing in.
According to Santa Barbara South Coast, this particular neighborhood has about 28,000 visitors daily as it welcomes an average of 7.2 million tourists yearly.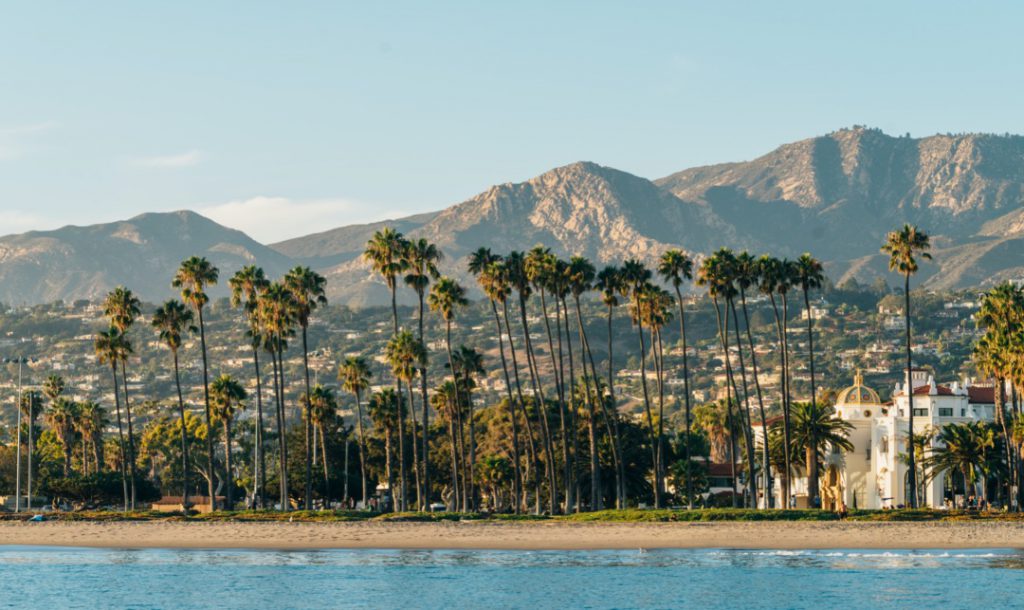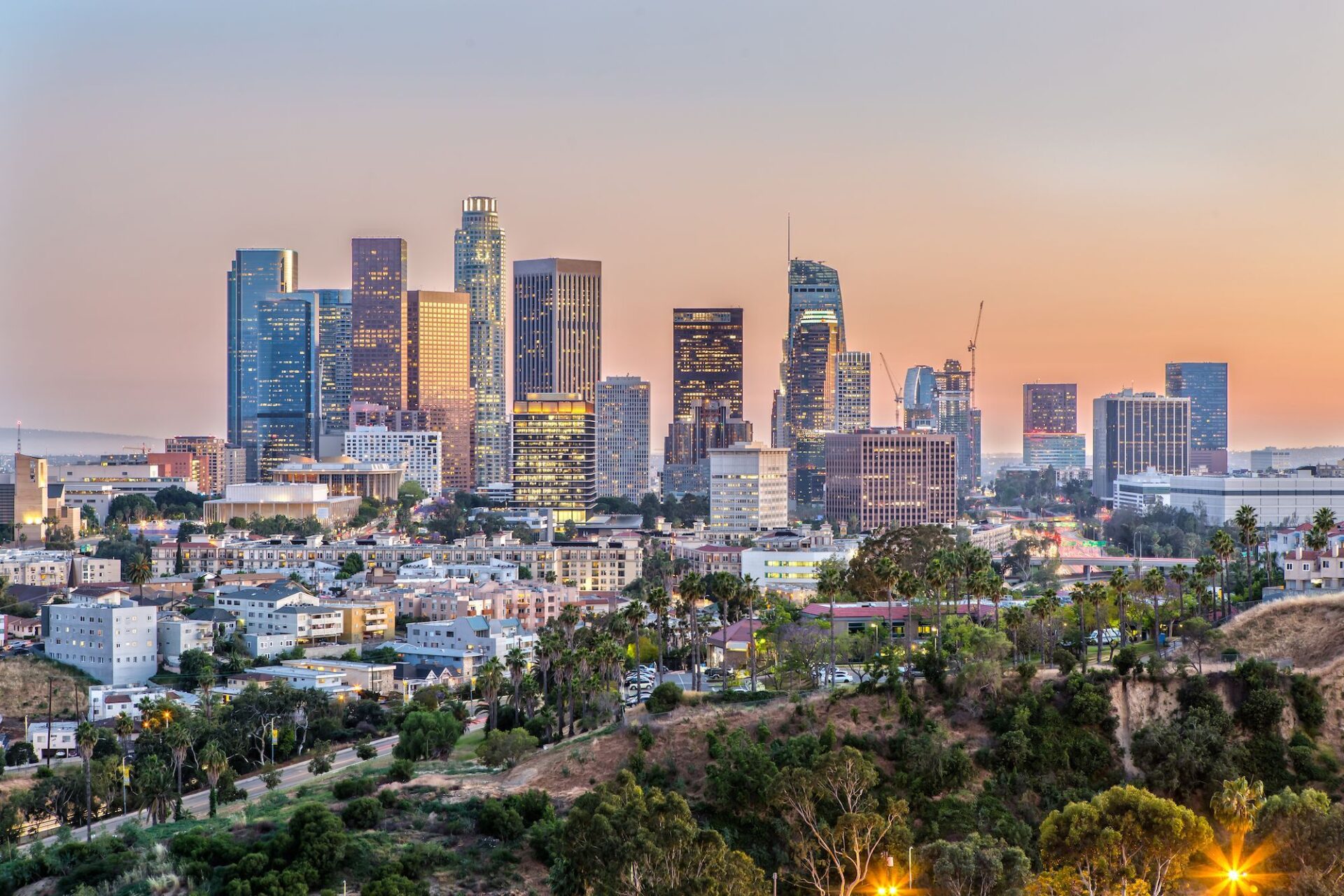 Based on our in-depth research in Los Angeles, all of the top 10 neighborhoods are offering various sets of promising views & attractions to help you thrive in your Airbnb business. However, with their respective occupancy rates for 1 bed / 1 bath apartment (condo) types, it is difficult to gauge if the rates are stable according to your preferred listing. To make this less difficult for hosts like you, having an access to an excellent data analytics tool is essential to support your business.
If you will base your assumptions on articles portraying poorly estimated costs or a wild guess, then you will certainly find inaccurate results. Since you already have a broad perspective of occupancy rates for apartment types this 2022, don't settle!
With the help of our all-in-one analytics service, you can vastly enhance your monthly revenue, create a comparison for each neighborhood, add the appropriate amenities and so many more exciting features. Try Airbtics now and stand out among your competitors!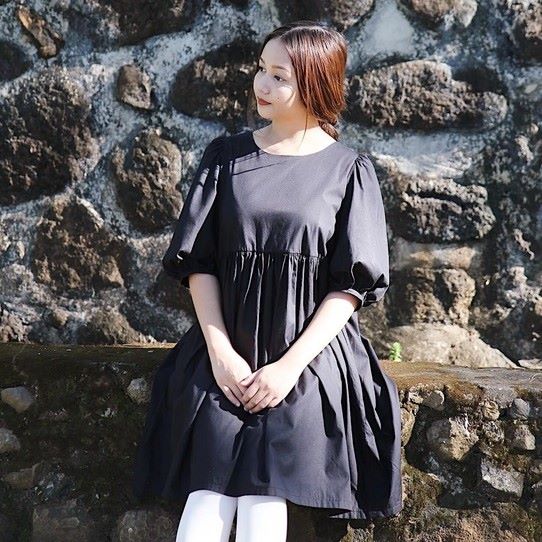 Robyn is a passionate content writer about short-term rentals and is dedicated to research & sharing property investment strategies and analysis worldwide. She is a graduate of Alliance Française de Manille, a songwriter, an animal advocate, and an avid fan of The Beatles since birth.