Last updated on June 21st, 2023
airbnb property for sale Brisbane
Owning a beachfront property is a dream for the majority of people. If you are eager to make this come true by earning a passive income at the same time, then purchasing a property with a beautiful view of the sea is ideal in Brisbane, Australia!
Airbnb rental arbitrage in Australia is preferred by investors who have a limited budget to purchase a property, which means you can do Airbnb by just renting it! However, the main question is: will Airbnb properties be profitable in that area?
Brisbane is undeniably a popular tourist destination. Some of the major landmarks and attractions include South Bank Parklands, the City Botanic Gardens, King George Square and City Hall, the Story Bridge, the Mount Coot-tha Botanic Gardens and Lookout and the Lone Pine Koala Sanctuary.
Airbnb occupancy rates in Australia reveal that the months of September to December are typically the peak seasons with an average occupancy rate of 59%.
Let's not get carried away by a property's design or its proximity to major tourist areas because the primary step is to determine profitability. In this article, we'll discuss the metrics in order to gauge the best property investment, specifically when buying a property investment (for both city centre and waterfront areas)  in Brisbane, Australia. This includes the best website recommendations for property investment, the prices and properties for sale in Brisbane, along with each property type's gross rental yield, cash-on-cash return, and annual revenue.
Is Property Investment

Profitable

in Brisbane?
Australia is known to be one of the fastest-growing property markets across the globe. This means that the country has a wide variety of profitable property investments offering higher yields. Using a short-term rental calculator, it was discovered that a 2-bedroom apartment in Brisbane can generate an annual revenue of A$55,952 with a steady occupancy rate of 47% and a nightly rate of A$361.
airbnb property for sale Brisbane

Profitable

Properties for Sale in Brisbane
Buying a beach house property will not only let you have access to a delightful vacation spot, but it can also bring an excellent return on investment and become a reliable income stream! It may be difficult to find the best properties that have the potential to produce high yields and capital growth, and this article will certainly help you through! 
Here are some of the profitable properties in Brisbane along with the calculated gross rental yield, cash-on-cash return, and annual revenue:
Disclaimer:
The properties featured in this article are indicated as examples and there is a possibility that they have already been sold and removed from the website's listings.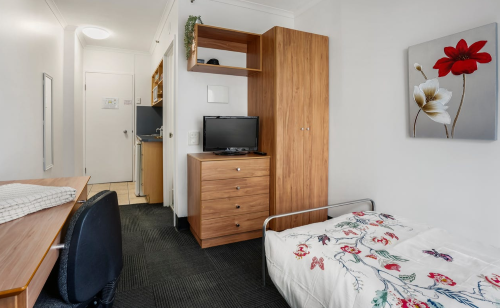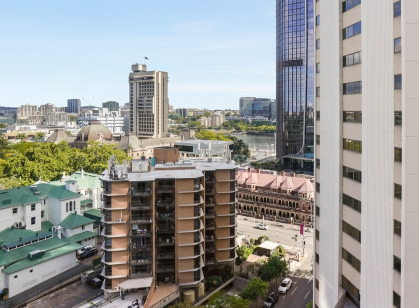 | | |
| --- | --- |
| GROSS RENTAL YIELD | 39.88% |
| ANNUAL REVENUE | A$26,880 |
| CASH ON CASH RETURN | 27.99% |
| | |
| --- | --- |
| GROSS RENTAL YIELD | 42.71% |
| ANNUAL REVENUE | A$32,789 |
| CASH ON CASH RETURN | 46.03% |
| | |
| --- | --- |
| GROSS RENTAL YIELD | 49.49% |
| ANNUAL REVENUE | A$43,758 |
| CASH ON CASH RETURN | 43.32% |
| | |
| --- | --- |
| GROSS RENTAL YIELD | 38.51% |
| ANNUAL REVENUE | A$65,900 |
| CASH ON CASH RETURN | 41.25% |
| | |
| --- | --- |
| GROSS RENTAL YIELD | 55.93% |
| ANNUAL REVENUE | A$61,700 |
| CASH ON CASH RETURN | 45.98% |
Conclusion
Since Airbnb is rapidly increasing and constantly changing for each city in the world, it is crucial to make decisions based on wild guesses. The data points mentioned in this article for Brisbane such as Airbnb occupancy rates, annual revenue, and average daily rate should be the primary basis before investing in a property.
Hence, if the data presented above has given you ideas to boost your strategic pricing plan for your business, then an Airbnb rental arbitrage calculator is certainly what you need for success in the long run. It's a fact that some of the STR investors are also considering Airbnb Rental Arbitrage, but they still need to have a reliable data tool on which to base their conclusions! 
As we live in a digital era, an accurate data analytics tool can help your business stand out among your surrounding competitors and benchmark your property by tracking the occupancy rates of competing listings in your preferred city.