airbnb property investment Baltimore
Are you looking for a creative city with massive historical and artistic influence? Baltimore's the answer! Known for the best crabcakes and seafood restaurants, this city also has plenty to offer aside from its cuisines such as its business industry which attracts tourists and young professionals. 
It's highly recommended to learn about buying a property for Airbnb in order to make sure that it's profitable. To begin with, it's certainly important to consider the major costs and revenue before deciding to purchase a property in Baltimore. Another excellent option is to do rental arbitrage in Baltimore as it's fairly popular and does not require you to purchase a property.
.

"A couple of years ago, Attom Data Solutions ranked Baltimore as the 4th best market for the growth in single-family rental yield. Today, Baltimore is still listed as one of the best places to buy rental property for cash flow and appreciation."

– Roofstock's Insights on Baltimore Renters' Market
Aside from looking at a property's fascinating architectural design, proximity to major tourist areas, and accessibility to the best go-to places, the primary step is to determine profitability. In this article, we'll discuss the metrics in order to gauge the best property investment.
This includes the best website recommendations for property investment in Baltimore, property gross rental yield, cash-on-cash return, and annual revenue, along with some of the most ideal and profitable properties according to their location. Stoked to learn more? Continue reading!
Why Should You Consider Buying An Airbnb in Baltimore?
Some of the attractive features that Baltimore, the "Charm City", has to offer include streets full of culture and fun where both locals and visitors can admire its music and arts scene, fascinating sports events and vibrant nightlife!  Aside from the fact that Baltimore is one of the most affordable cities on the East Coast, it's certainly perfect for a property investor who wants to enjoy these rewards while earning a passive income through Airbnb. Not yet convinced? Here are some of the major reasons why you should consider buying a property for Airbnb in Baltimore:
1. Highly affordable market
Real estate affordability is one of the major determining factors when choosing a location to invest in a property. The great news is that Baltimore's housing values are fairly lower than other cities in Maryland. Based on Zillow Index, the average property price here is $209K, trending up 9.4% year-over-year.
2. Popular tourist destination
It's a given fact that Baltimore is a vibrant city located on the East Coast that has a rich history, iconic restaurants, shops and great attractions where you will never get bored. Of course, travelers love the city's environment, in fact, only in 2021, it welcomed around 24M visitors according to Visit Baltimore portal.
3. Low risk of natural disasters
Property investors will usually worry about one thing: Are natural disasters likely to occur in the area and destroy my property? Property investment does not only require effort and money but also precious time. The good news is that in Baltimore, there is a low risk of natural disasters such as hurricanes, wildfires and earthquakes as confirmed by Dwellics. 
What are the cons of buying an Airbnb property in Baltimore?
Now that we know the advantages of investing in Baltimore, let's move on and take a quick look at the cons. It's always better to look at the two sides of each coin in order to properly set your expectations!
1. Highest taxes in the State
Baltimore is a politically independent city, for this reason, income taxes are higher compared to other cities in the county. On top of that, property taxes are one of the highest in Maryland, being an average of 0.98%. 
2. The crime rate can be alarming
One of the biggest downsides of Baltimore is that it experiences high levels of crime rate, which is 62.41 crimes per 1,000 residents. Safety can be a great concern in this city, so it's better to avoid bad neighborhoods like Berea Area, Cherry Hill and those located around West Baltimore.
Best Neighborhoods for Airbnb in Baltimore
Let's take a closer look at the important Airbnb key metrics to discover which is the most profitable neighborhood in Baltimore. Filtered for a 1-bedroom apartment, here is a brief overview of some of the most recommended and profitable neighborhoods:
1. Fells Point
Annual Revenue: $42,883
Occupancy Rate: 71%
Average Daily Rate: $149
2. Hollins Market
Annual Revenue: $19,441
Occupancy Rate: 60%
Average Daily Rate: $66
3. Riverside
Annual Revenue: $29,425
Occupancy Rate: 59%
Average Daily Rate: $107
airbnb property investment Baltimore
Is Property Investment Profitable in Baltimore?
Using a short-term rental income calculator, it was discovered that a 3-bedroom apartment in Baltimore City Centre can generate an annual revenue of $51,927 with a steady occupancy rate of 64% and a nightly rate of $219.
airbnb property investment Baltimore

City Homes and Houses For Sale in Baltimore City Centre
Finding the best properties that have the potential to produce high yields and capital growth are certainly some of the preferences of major investors. It's always best to ask for assistance from real estate agents to access exclusive and unique properties during the development stage. 
At the same time, it's even better when a property investor like you conducts research about predicted growths and market forecasts. Here are some of the profitable properties in Baltimore City Centre along with the calculated gross rental yield, cash-on-cash return, and annual revenue:
Disclaimer:
The properties featured in this article are indicated as examples and there is a possibility that they have already been sold and removed from the website's listings.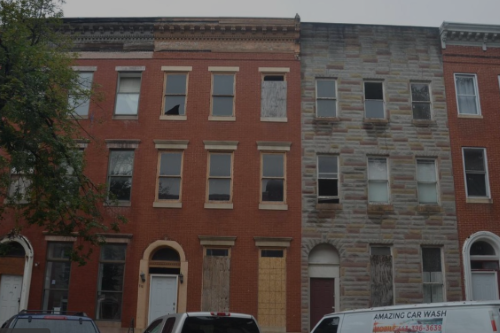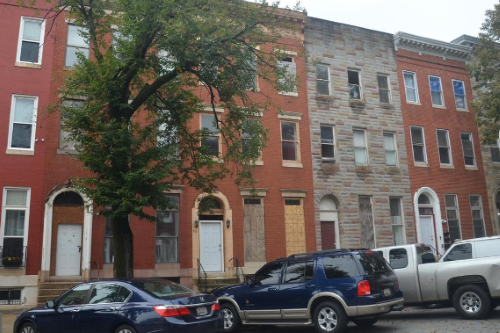 | | |
| --- | --- |
| GROSS RENTAL YIELD | 25.69% |
| ANNUAL REVENUE | $18,497 |
| CASH ON CASH RETURN | 51.30% |
| | |
| --- | --- |
| GROSS RENTAL YIELD | 21.36% |
| ANNUAL REVENUE | $16,000 |
| CASH ON CASH RETURN | 38.32% |
| | |
| --- | --- |
| GROSS RENTAL YIELD | 25.24% |
| ANNUAL REVENUE | $24,985 |
| CASH ON CASH RETURN | 49.94% |
| | |
| --- | --- |
| GROSS RENTAL YIELD | 25.80% |
| ANNUAL REVENUE | $33,534 |
| CASH ON CASH RETURN | 51.62% |
| | |
| --- | --- |
| GROSS RENTAL YIELD | 24.85% |
| ANNUAL REVENUE | $45,847 |
| CASH ON CASH RETURN | 48.78% |
Conclusion
In summary, Baltimore can be a great place to live and invest in Airbnb properties thanks to its affordable real estate market and low risk of natural disasters. The data points mentioned in this article for Baltimore such as Airbnb occupancy rates, annual revenue, and average daily rate should be your primary basis before investing in a property. 
To make sure that a property can generate a good cash flow, the right neighborhood should be studied and potential revenue should be calculated using an Airbnb income calculator. This is certainly what you need for success in the long run and to stand out among your competitors!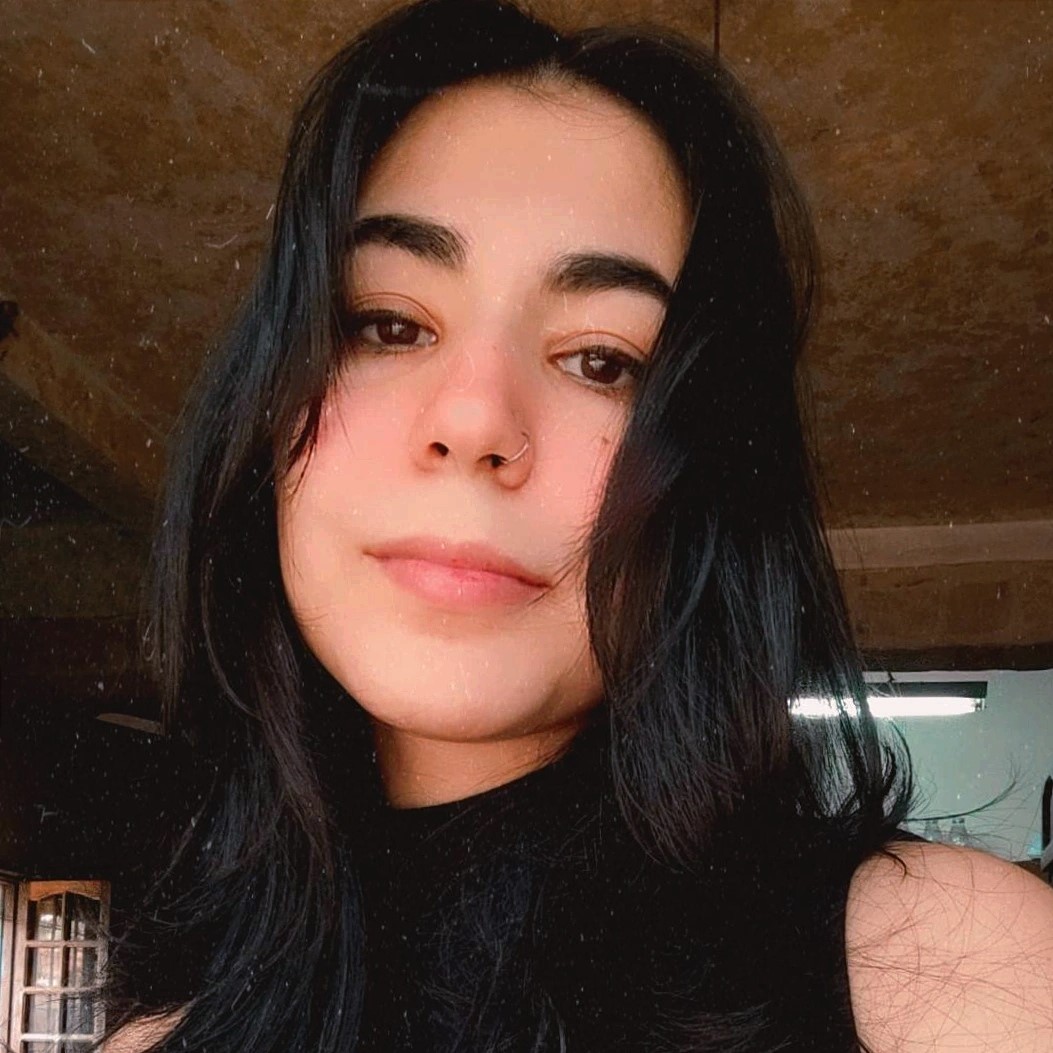 Magdalena is a curious content writer about short-term rentals, mostly focusing on researching the Hispanic market and its regulations. She graduated from Columbia University in 2019 and now, she fully dedicates herself to her language studies, pets and reading books.