Last updated on June 21st, 2023
airbnb property investment Branson
Looking to invest in one of America's vacation hotspots? Branson is definitely a must-see! This fun city has been consistently ranked as the best destination for travelers with kids, and there's no reason why it shouldn't be. From various parks and adventure trails and popular tourist attractions such as Silver Dollar City and Shepherd of the Hills, Branson is most certainly a thrill for travelers to visit. 
On the other hand, for property investors who are planning to invest in a property in this area, it's highly recommended to learn about buying a property for Airbnb in order to make sure that it's profitable. To begin with, it's certainly important to consider the major costs and revenue before deciding to purchase a property in Branson. Another excellent option is to do rental arbitrage in Branson as it's fairly popular and does not require you to purchase a property.
.

 "Because of the natural beauty of the Branson area and the abundance of outdoor activities available in the area, it's only natural that real estate investors have seized on the opportunity to earn money by investing in Branson Properties."

– Sunset Realty Services on Branson Property Investment
Aside from looking at a property's fascinating architectural design, proximity to major tourist areas, and accessibility to the best go-to places, the primary step is to determine profitability. In this article, we'll discuss the metrics in order to gauge the best property investment.
This includes the best website recommendations for property investment in Branson, property gross rental yield, cash-on-cash return, and annual revenue, along with some of the most ideal and profitable properties according to their location. Stoked to learn more? Continue reading!
Pros of buying an Airbnb Property in Branson
Located in the Ozark Mountains, Branson is a city with a lot of exciting things to do as it offers a variety of fascinating museums, aquariums, karting tracks and much more! However, there's more to learn as to why we recommend purchasing a property in this city. Here are some of the major reasons why you should consider buying a property for Airbnb in Branson:
1. Affordable housing market
Real estate's affordability is certainly an important aspect to consider when looking for the right location to invest in and Branson stands out in this! With a median housing value of $265K that's trending up +23.1% year-over-year, Branson's market surely will seem appealing to investors who are looking to invest in Missouri.
2. Popular tourist destination!
Branson has been a popular tourist destination for vacationers for a long time, but this is no wonder since it offers many attractive features! As a matter of fact, Branson welcomes around 7,2M visitors annually according to Branson Tourism Center. 
3. Branson's property taxes
Property taxes can give headaches to homeowners from time to time, but the good news here is that, in Branson, it's lower than the national average of 0.99%. This city is located in Taney County, which means its average effective property tax rate is 0.64%.
What to Expect When Purchasing a Property in

Branson?
Now that we know the pros of investing in Branson, let's take a quick look at some of the cons. It's always better to look at the two sides of each coin in order to properly set your expectations!
1. High crime rate
When looking to move to a new city or buy an investment property, you surely want to know if it is safe or not. Branson has a crime rate of 57 per 1,000 residents, which is considered certainly higher compared to other cities in the state. So while thinking about which neighborhood to invest in, it would be certainly crucial to also look for a reliable housing security system.
Best Neighborhoods for Airbnb in Branson
Let's take a closer look at the important Airbnb key metrics to discover which is the most profitable neighborhood in Branson. Filtered for a 1-bedroom apartment, here is a brief overview of some of the most recommended and profitable neighborhoods:
1. Table Rock
Annual Revenue: $38,244
Occupancy Rate: 71%
Average Daily Rate: $113
2. Branson Theatre District
Annual Revenue: $50,176
Occupancy Rate: 69%
Average Daily Rate: $171
airbnb property investment Branson
Is Property Investment Profitable in Branson City Center?
Using a short-term rental income calculator, it was discovered that a 2-bedroom apartment in Branson City Center can generate an annual revenue of $44,807 with a steady occupancy rate of 55% and a nightly rate of $194.
airbnb property investment Branson
Branson Homes for Sale
Finding the best properties that have the potential to produce high yields and capital growth are certainly some of the preferences of major investors. It's always best to ask for assistance from real estate agents to access exclusive and unique properties during the development stage. 
At the same time, it's even better when a property investor like you conducts research about predicted growths and market forecasts. Here are some of the profitable properties (table rock homes for sale) in Branson along with the calculated gross rental yield, cash-on-cash return, and annual revenue:
Disclaimer:
The properties featured in this article are indicated as examples and there is a possibility that they have already been sold and removed from the website's listings.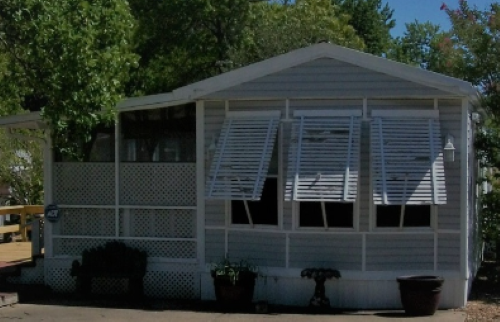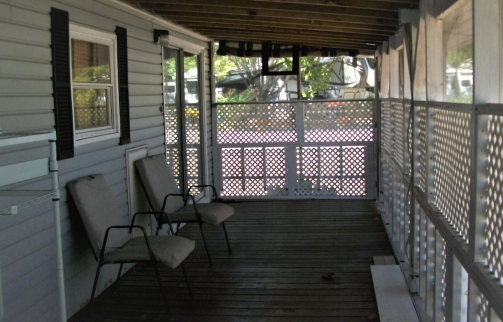 104 Trout Lane Ln, Branson, MO 65616
1.
Studio-type Property for Sale Branson
1 mile to Lake Taneycomo, 2 miles to Table Rock Lake, & 3 miles to 76 strip right in the heart of Branson, MO

Asking Price: $65,000
| | |
| --- | --- |
| GROSS RENTAL YIELD | 22.88% |
| ANNUAL REVENUE | $14,875 |
| CASH ON CASH RETURN | 42.89% |
| | |
| --- | --- |
| GROSS RENTAL YIELD | 25.70% |
| ANNUAL REVENUE | $24,286 |
| CASH ON CASH RETURN | 51.33% |
| | |
| --- | --- |
| GROSS RENTAL YIELD | 24.69% |
| ANNUAL REVENUE | $26,907 |
| CASH ON CASH RETURN | 48.29% |
| | |
| --- | --- |
| GROSS RENTAL YIELD | 29.03% |
| ANNUAL REVENUE | $66,770 |
| CASH ON CASH RETURN | 61.32% |
| | |
| --- | --- |
| GROSS RENTAL YIELD | 25.39% |
| ANNUAL REVENUE | $133,272 |
| CASH ON CASH RETURN | 50.39% |
Conclusion
In general, Branson has an affordable real estate market and tourist attractions that draws a lot of visitors annually. The city can generate a good cash flow for property investors, as long as they target the right neighborhood as well as calculate the potential revenue by making use of an Airbnb rental arbitrage calculator. 
As we live in a digital era, an accurate data analytics tool can help your business stand out among your surrounding competitors and benchmark your property by tracking the occupancy rates of competing listings in your preferred city.