Last updated on June 21st, 2023
airbnb property investment Destin
If you've ever heard of Florida's Emerald Coast, you'd know that its beautiful resort beach towns are mostly popular because of its exquisite nightlife experience. Destin is situated in the heart of Emerald Coast and offers a tropical climate that all tourists will certainly enjoy.
For property investors who are planning to invest in a property in this area, it's highly recommended to learn about buying a property for Airbnb in order to make sure that it's profitable. To begin with, it's certainly important to consider the major costs and revenue before deciding to purchase a property in Destin. Another excellent option is to do rental arbitrage in Destin as it's fairly popular and does not require you to purchase a property.
.

"Florida continues to be a popular state for all investor demographics, attracting professionals, families, entrepreneurs, and holiday-makers alike.
Throw in the zero income tax cherry-topper and a post-pandemic trend towards seeking new and improved living and vacationing, and you've got the perfect ingredients for an investment super-hotspot."

– By Danny Margagliano on Florida's Real Estate Market 
Aside from looking at a property's fascinating architectural design, proximity to major tourist areas, and accessibility to the best go-to places, the primary step is to determine profitability. In this article, we'll discuss the metrics in order to gauge the best property investment.
This includes the best website recommendations for property investment in Destin, property gross rental yield, cash-on-cash return, and annual revenue, along with some of the most ideal and profitable properties according to their location. Stoked to learn more? Continue reading!
Why Should You Consider Buying An Airbnb in Destin?
Some of the attractive features that Destin has to offer include sandy beaches with crystal-clear waters, different outdoor and watersport activities such as surf and water skiing as well as exquisite dishes!  Here are some of the major reasons why you should consider buying a property for Airbnb in Destin:
1. A top tourist destination!
It's a given fact that Destin is one of the best destinations thanks to its beautiful beaches, seasonal festivals, and a scenic harbor boardwalk filled with shops, bars and restaurants, and the best part of it is that they are very accessible. According to Florida DEP, the city welcomes an estimated amount of 4.5M visitors annually!
2. Low crime rate
It is certainly important to know whether a city is safe or not before deciding on investing in it. If you are targeting Destin, then you will be glad to know that it is a safe city, the crime rate as well as property crime are 62% lower than the national average according to AreaVibes.  
3. Property taxes 
The homeowners in Destin have the advantage of having low property taxes while living in one of the most popular cities in Florida. The average property tax rate in Okaloosa County is 0.68%, making this city really attractive when it comes to buying a house. 
What are the cons of buying an Airbnb property in Destin?
Now that we know the advantages of investing in Destin, let's move on and take a quick look at the cons. It's always better to look at the two sides of each coin in order to properly set your expectations!
1. Expensive real estate market 
If you're looking for an affordable house market, then maybe you should think twice about Destin because its average property value is higher than the national average. According to Zillow Index, the median housing price here is more than $663K and is trending up 19.2% year-over-year.
2. High cost of living
Investors should also consider the cost of living when looking for an appropriate location to set up an Airbnb listing. Unfortunately, aside from having a pricey housing market, Destin's cost of living is also high since this is 13% higher than the national average and 14% more expensive than other cities in the state.
Best Neighborhoods for Airbnb in Destin
Let's take a closer look at the important Airbnb key metrics to discover which is the most profitable neighborhood in Destin. Filtered for a 1-bedroom apartment, here is a brief overview of some of the most recommended and profitable neighborhoods:
airbnb property investment Destin
1. Crystal Beach
Annual Revenue: $54,185
Occupancy Rate: 74%
Average Daily Rate: $166
2. Destin Harbor
Annual Revenue: $44,382
Occupancy Rate: 58%
Average Daily Rate: $185
3. Holiday Isle
Annual Revenue: $38,125
Occupancy Rate: 47%
Average Daily Rate: $194
Is Property Investment Profitable in Destin, FL?
Using an Airbnb estimator, it was discovered that a 2-bedroom apartment in Destin City Center can generate an annual revenue of $69,273 with a steady occupancy rate of 62% and a nightly rate of $239.
airbnb property investment Destin

Waterfront Homes and Beachfront Properties For Sale in Destin 
Finding the best properties that have the potential to produce high yields and capital growth are certainly some of the preferences of major investors. It's always best to ask for assistance from real estate agents to access exclusive and unique properties during the development stage. 
At the same time, it's even better when a property investor like you conducts research about predicted growths and market forecasts. Here are some of the profitable properties in Destin along with the calculated gross rental yield, cash-on-cash return, and annual revenue:
Disclaimer:
The properties featured in this article are indicated as examples and there is a possibility that they have already been sold and removed from the website's listings.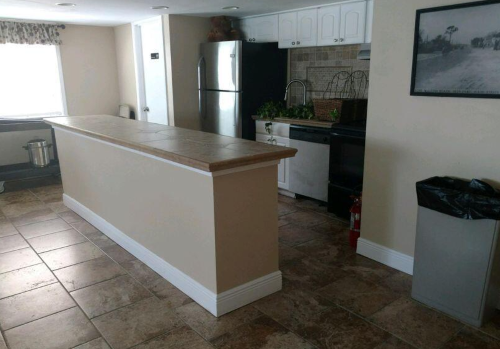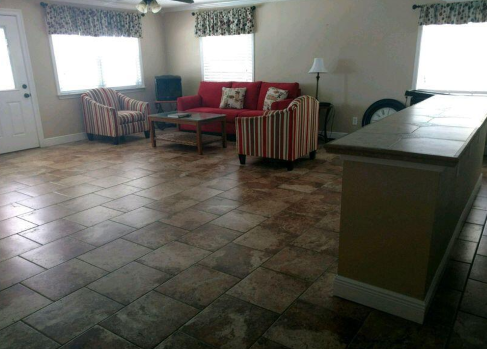 | | |
| --- | --- |
| GROSS RENTAL YIELD | 22.42% |
| ANNUAL REVENUE | $35,647 |
| CASH ON CASH RETURN | 41.49% |
| | |
| --- | --- |
| GROSS RENTAL YIELD | 26.15% |
| ANNUAL REVENUE | $47,068 |
| CASH ON CASH RETURN | 52.68% |
| | |
| --- | --- |
| GROSS RENTAL YIELD | 26.93% |
| ANNUAL REVENUE | $53,857 |
| CASH ON CASH RETURN | 55.02% |
| | |
| --- | --- |
| GROSS RENTAL YIELD | 25.40% |
| ANNUAL REVENUE | $62,231 |
| CASH ON CASH RETURN | 50.43% |
| | |
| --- | --- |
| GROSS RENTAL YIELD | 24.75% |
| ANNUAL REVENUE | $107,681 |
| CASH ON CASH RETURN | 48.50% |
Conclusion
Investing in a property is certainly a huge step that one needs to not only think about – but also conduct market research for accuracy. With many outdoor activities, beautiful beaches and a lively atmosphere in Destin, the city can generate a nice cash flow for property investors as long as the right neighborhood is targeted and potential revenue is calculated using an Airbnb rental arbitrage calculator. While there are many other cities to invest in Florida aside from Destin, it's definitely worth the time & effort to speak with a short-term rental expert to make the wisest decision for property investment.