Last updated on June 21st, 2023
airbnb property investment St augustine
St. Augustine in Florida is mostly popular for its archaelogoical museums which attracts plenty of students, and tourist attractions such as the Alligator Farm & Zoo Park which are some of the favorites of travelers with kids. With both of these combined, St. Augustine makes a perfect and profitable city to invest in!
If you are eager to make this come true by earning a passive income at the same time, then purchasing a property with a beautiful view of the sea is ideal in St. Augustine.
Airbnb rental arbitrage is preferred by investors who have a limited budget to purchase a property, which means you can do Airbnb by just renting it! However, the main question is: will Airbnb properties be profitable in that area?
.

"A short term rental in Saint Augustine can be lucrative, especially if you are patient and willing to do the work to attract renters and keep them happy. Saint Augustine enjoys strong travel demand and relatively low property taxes."

– Rabell Realty Group on St. Augustine Real Estate
Let's not get carried away by a property's design or its proximity to major tourist areas because the primary step is to determine profitability. In this article, we'll discuss the metrics in order to gauge the best property investment, specifically when buying a property investment in St. Augustine.
This includes the best website recommendations for property investment, the prices and properties for sale in St. Augustine, along with each property type's gross rental yield, cash-on-cash return, and annual revenue. 
Why Should You Consider Buying An Airbnb in St. Augustine?
Also known as the "Ancient City", St. Augustine blends Spanish Renaissance facades with historic Victorian houses in a unique and enchanting way that it's almost impossible to not fall in love with it.  Here are some of the major reasons why you should consider buying a property for Airbnb in St. Augustine:
1. The oldest city in the US
St Augustine is the oldest nation city and for this, it became one of the major tourist destinations in Florida. Thanks to this, this city draws a great number of local and international travelers that are interested in exploring this amazing destination. Thus, if you're interested in tourist accommodations, there's no doubt that you will like St Augustine.
2. Properties are affordable
Usually, one of the first things that investors consider when looking for a city to invest in is real estate market affordability. Considering that St Augustine is a major tourist destination, its property prices are somewhat attractive, with the median value being $480K with a 1-year change of 1%.
What are the cons of buying an Airbnb property in St. Augustine?
Now that we know the advantages of investing in St. Augustine, let's move on and take a quick look at the cons. It's always better to look at the two sides of each coin in order to properly set your expectations!
1. High property crime rate in specific areas
Safety is certainly a factor that investors should consider when looking for a place to invest in. St Augustine can be a pretty charming city, but its property crime rate speaks otherwise as it's 49% higher than the national average. It will be best to analyze calmly what neighborhood you should target and while you are on it, it would be ideal to also look for a reliable home security system.
2. Severe storms and hurricane risk
While Florida generally has warm temperatures throughout the year, this doesn't mean that it's not prone to face natural disasters. In St Augustine, residents and visitors will enjoy the proximity to the Atlantic Ocean, but they can also expect to face some natural hazards such as severe storms and hurricanes during the months of June-November. 
airbnb property investment St augustine
Is Property Investment Profitable in St Augustine, FL?
Using a short-term rental income calculator, it was discovered that a 2-bedroom apartment in St. Augustine can generate an annual revenue of $84,751 with a steady occupancy rate of 88% and a nightly rate of $247.
airbnb property investment St augustine

Waterfront Homes & Town Properties for Sale in St. Augustine
Buying a beach house property will not only let you have access to a delightful vacation spot, but it can also bring an excellent return on investment and become a reliable income stream! It may be difficult to find the best properties that have the potential to produce high yields and capital growth, and this article will certainly help you through! 
Here are some of the profitable properties in St. Augustine, along with the calculated gross rental yield, cash-on-cash return, and annual revenue.
Disclaimer:
The properties featured in this article are indicated as examples and there is a possibility that they have already been sold and removed from the website's listings.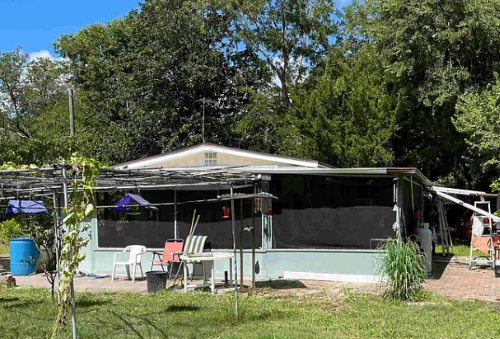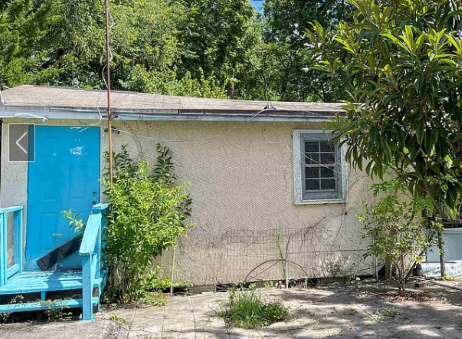 | | |
| --- | --- |
| GROSS RENTAL YIELD | 21.43% |
| ANNUAL REVENUE | $31,927 |
| CASH ON CASH RETURN | 38.52% |
| | |
| --- | --- |
| GROSS RENTAL YIELD | 22.32% |
| ANNUAL REVENUE | $39,029 |
| CASH ON CASH RETURN | 41.18% |
| | |
| --- | --- |
| GROSS RENTAL YIELD | 28.18% |
| ANNUAL REVENUE | $45,065 |
| CASH ON CASH RETURN | 58.78% |
| | |
| --- | --- |
| GROSS RENTAL YIELD | 25.48% |
| ANNUAL REVENUE | $58,598 |
| CASH ON CASH RETURN | 50.66% |
| | |
| --- | --- |
| GROSS RENTAL YIELD | 25.33% |
| ANNUAL REVENUE | $85,123 |
| CASH ON CASH RETURN | 50.24% |
Conclusion
Based on intricate research, property investment in St Augustine can certainly generate a nice cash flow for property investors as long as the right neighborhood is targeted and potential revenue is calculated using an Airbnb calculator. But a wise choice would be to look for the safest neighborhoods in the area as well as a security system for your home. If you're not convinced with St Augustine, there are still plenty of cities in Florida that you can target!