Welcome back to another episode of Into The Airbnb, where we chat with Airbnb hosts about their short-term rental experience.
Today's guest is Renee Meyer, the owner of Savvy Shores, a Property Management and Co-hosting business located North Bay, Ontario. In this episode, Renee will dive with us in her business, how does it work for both her side and the client's side, what services do they offer and how has her company's management positively impacted all her clients' listings and increased their revenue!
This episode is sponsored by Airbtics, short-term rental analytics for high return investment, comprehensive data for insights, ideas and inspiration. Go to app.airbnb.com to find precise Airbnb data such as occupancy rate, revenue, average daily rate and so on. So, without further ado, let's get into it!
Into The Airbnb Podcast S2 EP 34:
Increase your Occupancy rate by over 90% and mae Hosting easier – Savvy Shores Property Management in North Bay, Ontario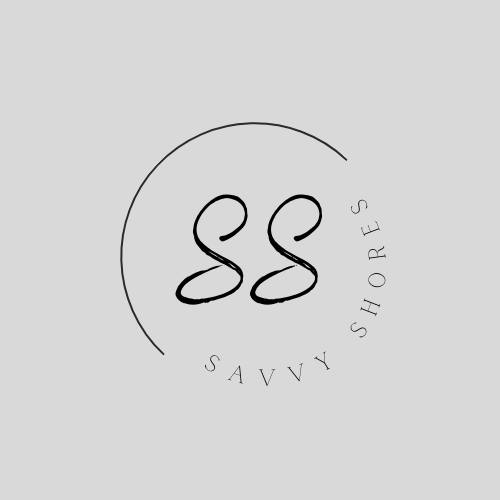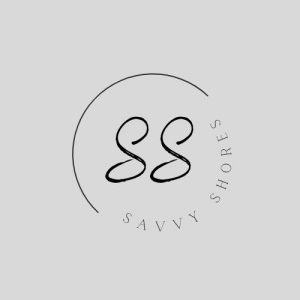 Delia:
So can you tell us how did you get started with Airbnb?
Renee Meyer:
So we originally started with managing long-term tenant properties for owners who generally live out of town and or out of province. We are having issues finding some good quality tenants for one of the vacant units and between us and the owners, we decided to give Airbnb a try. So that unit launched January 27 of 2022 and since then, it has had five days of vacancy.
Delia:
Oh, that's great! You told me you have about four listings, right? Do you own all of them?
Renee Meyer:
I don't own any of the listings. So all of our clients are investors, they generally invest in the property, we manage everything, so we turn their Airbnb into a passive income for them.
Delia:
Oh, so you don't run these Airbnbs like personally? Are you part of a company?
Renee Meyer:
I own a business. Yes.
Delia:
You own a business. Oh, that's great! Can you tell us a little more about your business?
Renee Meyer:
Absolutely. So long story short, we're from the Hamilton area. We started The Spotless Samurai, which is a cleaning service with dealing with a multiple property management companies down, so we started doing Airbnb turnover cleanings. Right around before the pandemic hit, we moved up to North Bay. At that point we transitioned from just cleaning to managing not only Airbnbs, but long-term tenant and properties. So at that point, it felt right to open up Savvy Shores Property Management and Co-hosting. So now we manage and take care of Airbnbs and tenanted properties.
Delia:
Okay, so right now, under your management, you have only those four listings or do you have more?
Renee Meyer:
No. So those four listings we co-host completely. There are other listings that we build the Airbnb profile for our clients. We set their guests rules, we build their guests books. We're speaking with a client right now in New Brunswick, they want their Airbnb listing setup out there, so we're working on that.
Delia:
I see. That's great! And can you tell us more about the services you offer in this business?
Renee Meyer:
Absolutely. So when it comes to Airbnbs, like I said, we like to make it a passive income for investors. Most of our investors are generally very, very busy. They don't just own one property, they own multiple properties all over the world. So what we do is we take care of all our guests communications, we take care of our guests screening, we can go in, we can provide renovations or oversee those renovations before the listing gets started. We staged them, we clean them. We also offer listing optimization. So some clients have Airbnbs that maybe they're not getting as many bookings as they'd like, so we can sit there and go through their listing, give them some tips on what we suggest to try to get more bookings because at the end of the day, you want the highest occupancy rate as you can.
Delia:
That's great and can you give us like an example of how did you achieve some occupancy rate increasing in some of your client listings?
Renee Meyer:
So our biggest thing is the more amenities you offer your guests, the higher your nightly rate can be. So at the end of the day, you know, a lot of our properties up here in North Bay are waterfront. So guests want to come to a waterfront property, they want to be able to use a kayak or a canoe and maybe some lawn games. So at the end, you know, they don't want to have to bring their own linens and towels, they're already traveling with enough things. So we find that most of these properties that are having issues with occupancy rates, their amenities just aren't quite there. Also updating is very, very important, right? So a lot of guests want to go to, you know, a rustic cottage feel, but they still want to have a nice updated fresh bathroom and kitchens.
Delia:
So you'd say that those are the main amenities that could work for listings in the North Bay area?
Renee Meyer:
Absolutely because like I said, North Bay is a lot of waterfront properties. So at the end of the day, the guests want to be able to have activities that they can do outside or things that they can do on the water. There's a kayak or a canoe, they can go fishing, they can paddle out to, you know, one of the neighboring islands and explore. It just provides a lot more things for the guests to do when they come.
Delia:
That's great and can you tell us a little bit about the area? Do you only co-host or offer your services for listings in the North Bay area? Or do you go to other places as well?
Renee Meyer:
So when it comes to co-hosting, like to be a local co-host, it does have to be in North Bay within 100 kilometer radius. So with being a local co-host, we offer emergency calls, so if there's a problem with the cottage, the guests needs assistance with anything or there's an emergency call to the cottage, we're close enough that we're able to attend right away for homeowners because generally they live at least four to five hours away.When it comes to online hosting, we can do that virtually where we are for anywhere in the world. So if clients just want us to screen their guests, to schedule their bookings, to send their cleaners, the schedule of when the turnovers need to be done, we can do that here anywhere around the world.
Delia:
That's great and can your clients expect to be involved in any of these? Like, can they make suggestions, you work with them and stuff like that?
Renee Meyer:
Absolutely. So the biggest thing in this business is communication and compromise. So everybody has differing opinions as to what's going to work what's going to be best. So I think it's very important to listen to what your clients want and need and at the end of the day to come to a compromise where not only us Savvy Shores are happy with how the listing is turning out, but that the clients are also happy. So some of our clients choose to be very involved within their Airbnbs, other clients choose to have a take a backseat and choose to have a take control over it.
Delia:
I see, that's great! Can you tell us a little bit more about how do you manage pricing for all these listings? I can imagine you manage different end listings, like they have, I don't know different amenities, they are different types of listings. How does a company like yours manage pricing for these listings?
Renee Meyer:
So generally what we do is we start with the general vicinity. So we just did one in Barry's Bay not too long ago, myself nor my husband and co-owner have ever been to Barry's Bay. So at the end of the day, you figure out what your occupancy rate for the cottage that you're listing, you figure out what amenities you're offering and then you go on Airbnb and you try to find comparable cottages based on those. Then from there, you can find kind of a starting rate. Obviously, you know, if you're searching and you find that other cottages don't have the amenities that you have and you have way more then your nightly rate can go up. So it's a balanced game between having a low enough nightly rate that you're getting bookings, but you still want it high enough that, you know, you're also happy with the income that you're generating.

Delia:
Do those listings work in the high season in your area versus the low season, like what's the occupancy rate in those seasons there?
Renee Meyer:
So generally our on-season is from May 30th, so June 1st to about September 30th. In those seasons, you can see an occupancy rate of at least 90% to 95%. Right now, we're seeing a higher occupancy rate, so there's not many cottages in the area that have weeks available in the summer, most are completely fully booked. So it's good for new owners who are opening Airbnb is in North Bay because at the end of the day, we don't have enough cottages for the people looking to get away and your nightly rate can increase. In the off-season, North Bay has a lot of access to skiing, downhill skiing, cross country skiing, ice fishing, snowmobiling trails everywhere. So we find the occupancy rate it's at least 60% to 70% in the off-season, which is still pretty good and sometimes it's higher depending on how you market your listing, if you market it to those people who want to come up here in the winter, you're gonna see a higher occupancy rate.
Delia:
Yeah, those are still good numbers during low season, I agree on that. How about their revenue? Is there an average number they can expect like, either monthly or annual revenue number they can expect when they hire your services?
Renee Meyer:
So that depends on multiple items. So our cottages who have an occupancy rate of 6 guests are going to obviously have a much lower nightly rate of an occupancy of 12 to 14 guests. So at the end of the day, the revenue is all based on their occupancy rate, the amenities that they provide and then how much we think that they can get nightly. So I can't give you a general idea because at the end of the day, it differs from cottages are getting, you know, $200 a night, some cottages are getting upwards of $50 a night.
Delia:
Yeah, those are good numbers, but can your clients expect for their revenue to rise with your services?
Renee Meyer:
Absolutely. So at the end of the day, our number one concern, aside from keeping the guests happy because that's where your reviews come from, is ensuring that the customers are not only making money, but that they can see a considerable increase between the long-term tenants that, you know, maybe they're used to seeing and the shorter-term tenants, which are more through Airbnb.
Delia:
I see! And now that you've mentioned the Airbnb, do you only manage listings that are on Airbnb? Or do you also do other platforms? Like VRBO or booking.com.
Renee Meyer:
We do, if our clients request us to do so, we will. As of right now, Airbnb seems to be the quickest place to get bookings. At this point, we haven't felt the need to reach out to other booking websites to fill our occupancy rates.
Delia:
Okay, that's great. If you can share this, can you tell us what would be the average cost of your services? Either for co-hosting like, online co-hosting or in person co-hosting.
Renee Meyer:
So generally, if someone was to hire us to be a local co-host, which means we're available for emergency calls, I'm going to be set off the Savvy Shores taking care of all of the listings. So these allowances is a passive income, we're looking at about 17% to 19% of the nightly rate is the equivalency of our charges for that. Now, obviously, if we're doing this virtually and we're not a local co-host, we're going to have somebody else who's close who can take care of it. So at that point, our percentage goes down closer to like 13% or 14% because at that point, we're just dealing with the online aspects of it, making sure we screen your guests, schedule your cleanings and leave your guests reviews and their pre-check in messages, check out messages.
Delia:
Would you recommend people to hire a company like yours for managing their short-term rentals than then doing it themselves?
Renee Meyer:
I love that question. So Savvy Shores is all about responsible ownership and co-hosting. We all know that there's short-term rental bans happening all over Ontario and I think at the end of the day, the biggest issue with that is owners are not having property managers who are close by, who can keep an eye on the cottage. A lot of owners, like I said, live hours and hours away. They don't know if their guests are partying, if their guests are bothering their neighbors and I think at the end of the day, neighbor relations are very, very important. You don't want your neighbors being bothered by, you know, unruly guests. So I think, you know, screening your guests and making sure that you have somebody close makes a big difference when it comes to owning an Airbnb. You can't just rent it out and hope for the best, you need to make sure that there's somebody there overseeing your investment and ensuring that everything is running smoothly.
Delia:
That's right! And was that a common problem before your company started working? Like they used to have problems with their neighbors out there?
Renee Meyer:
Yeah, so what we've learned and how Savvy Shores kind of came to be is, at north we are lacking good property management, both long-term rentals and short-term rentals. So a lot of small municipalities in the area are banning short-term rentals completely because the neighbors are getting frustrated with different people coming up all the time and I don't even think it's different people, I think it's a quality of guests. So yeah, the whole goal of an Airbnb is to make money, but at the same time you want to do so responsibly because if we continue to rent out these Airbnb irresponsibly, how many more restrictions and you know, Airbnb lock downs are we going to have?
Delia:
Yeah, I'm aware of that! And for your area, North Bay, are there any laws or regulations for short-term rental?
Renee Meyer:
There is no laws or regulations in North Bay and some of the surrounding communities do have restrictions against Airbnb. Personally, us at Savvy Shores, we feel every Airbnb owner and co-host should be licensed, feel that everybody should follow the same sets of policies, rules and regulations straight across the board and this again, goes for long-term owners as well, not just short-terms. So I think if there were policies and procedures scraped straight across the board, there would be a lot more responsible Airbnb ownership and management.
Delia:
Yeah, that's right. I agree with that. And lastly, if you can share this with us, what would be the highest revenue someone could get there in North Bay? Like having, I don't know, you put the type of listing and being managed by you or by a company like yours?
Renee Meyer:
Again, it all depends. So you could bring in anywhere between $200,000 upwards of $1,000,000 depending on your listing, your amenities you provide and how you market it.
Delia:
Okay, that's great. That's a good number actually!
Renee Meyer:
There's a lot of variables up here and like I said, there's a huge, huge price range. So it's kind of nice because there's a lot of different cottages in the area.
Delia:
So would you say it's not that competitive, right now?
Renee Meyer:
It is, absolutely very competitive right now. So if you're looking in North Bay to rent a cottage, it is few and far between to find anything in the summer that is available either for a weekend or a week.
Delia:
Okay, yeah, I see. I understand screen completely. So lastly, if you'd like some time to advertise your company, you can say right now.
Renee Meyer:
Perfect, thank you! My name is Renee and I own Savvy Shores, Property Management and Co-hosting services, we are located in North Bay. To be a local co-host, we do service North Bay and surrounding area up to 100 kilometers. If you are outside of our service area, we are still able to offer co-hosting services virtually, that means communicating with your guests, booking your cleaners as well as sending out your welcome messages, check out messages and answering any questions that your guests may need. If you would like to give us a call 905-979-3663.
Delia:
Okay, that's great. Thank you so much for your time! That's it for today.
Renee Meyer:
Thank you!
Do you want to maximize your profit?
As a professional in the short-term rental industry, you'd definitely know that there are intense competitors who are probably obsessed with maximizing profit & exert efforts to promote Airbnb listings. What are their unique tools, you ask? We say:
A super-accurate & reliable data analytics tool.
In order for you to get started with Airbnb, you also have to have in-depth knowledge about Airbnb rules in Canada & start earning money the worry-free way!
Designed to showcase accurate short-term rental analytics data, not only does our app help you optimize your listing, but it can also provide VERY useful data for simulating cash returns using the Airbnb Calculator. try looking at real-time data from Airbtics & stand out among your competitors!