Last updated on December 13th, 2022
If you are looking to buy investment properties in the UK, knowing the Airbnb rules in your preferred city is the first step! In this article, we featured Airbnb regulations in Nottingham along with short-term let policies, buy to let properties, things to consider in property investment, and more. Continue reading and learn more about the Airbnb rules in Nottingham!
Is Airbnb legal in Nottingham? 
Don't worry, Airbnb is legal in Nottingham! The city associated with Robin Hood's legend is located in the East Midlands, England and it's filled with historical attractions. Aside from its rich history and folklore, Nottingham offers a variety of restaurants, shopping centers, clubs, and sports stadiums.
Here is a little proof! As of May 2022, there are 8,504 nights available in Nottingham from Airbnb alone. Steve manages 57 listings, Miroslav and Graham operate 51 and 40 respectively. 
How much can I make by running an Airbnb in Nottingham?
Currently, there are 438 Airbnb listings in Nottingham, with 56% of entire houses earning up to £2,259 a month. The Average Occupancy Rate in Nottingham is 47% and the average daily rate is £121. According to short-term rental market data source Airbtics, a 2-bedroom apartment in Nottingham can make up to £41,111 each year. Check out our Airbnb Profit Calculator!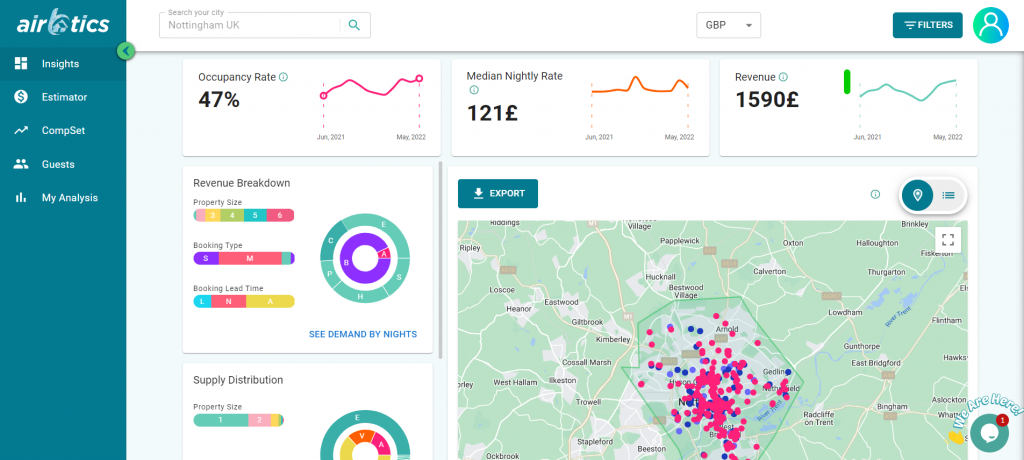 Short-term rental policy in Nottingham
Required to apply for a licence before you rent your property




A resident landlord and family can have up to two lodgers living in the house, where this the case, you do not require a selective licence. Read more about the selective

licensing in Nottingham

for more details.




If you have three or more lodgers, the house may require an HMO licence (under the additional or mandatory licensing scheme). 

Buy to Let in Nottingham
Having a buy-to-let property in Nottingham is an outstanding investment because of its large student property market & largest teaching hospital in the UK. This city in the UK caters to numerous students & employees which creates a massive demand for property to buy and rent. Some of the specialist property investment companies that you can contact are Fairview Estates, RW Invest, and Castle Gate.
Property Investment in Nottingham
If you are looking to start an Airbnb business in the UK, particularly in Nottingham, you have to consider which areas are the most profitable. Whether it is located in the city centre or in the countryside, knowing your estimated annual revenue and high-return investment opportunities is important. Using an accurate Airbnb estimator, it shouldn't be a difficult task at all!
Buying Property in Nottingham
Once you have decided to buy a property, you have to consider the average price, population, nearby landmarks or attractions, and rental yields to expect – among the rest. It could be a challenge to find the best places to buy-to-let in Nottingham, so here are some of the most recommended areas that you can look into & consider purchasing:
| Area | Population | Average House Price | Average Rent Price (pcm) | Average Airbnb Revenue | Yields |
| --- | --- | --- | --- | --- | --- |
| Lenton (Student Areas) | 44,400 | £194,000 | £415 - £1,500 | £1,284 | It's in these districts (based on the NG7 postcode), an 8.89% yield is possible |
| City Centre | 8,000 approx. | £169,716 | £1,220 | £2,013 | A city centre apartment could be expected to earn a 5-6% yield |
| Beeston | 53,148 | £259,072 | £506 | £1,243 | The average price in Beeston is £259,072 and yields (based on NG9) are 4% |
Rental Properties in Nottingham
Buying a property in Nottingham with an impressive rental yield is an excellent way to have a passive income. As the capital of the East Midlands and the biggest shopping centre, property investors in this city are aiming to buy more properties. By looking at the following property investment websites such as Zoopla & On The Market, you can get a grasp of the various prices in Nottingham.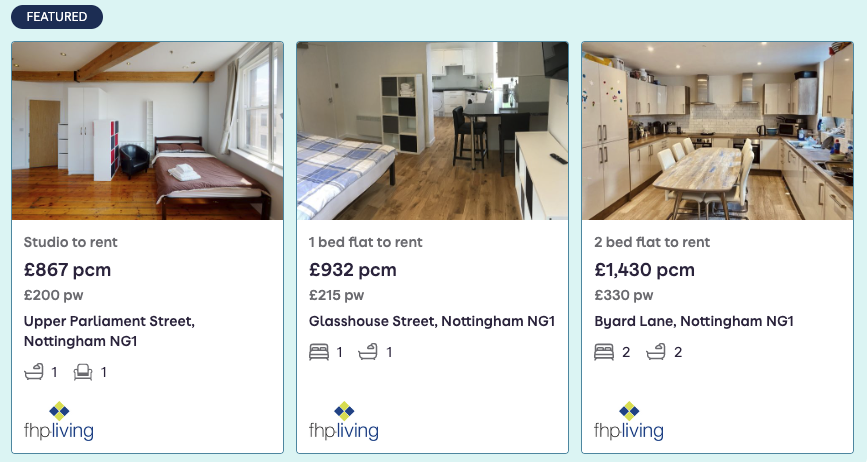 Conclusion 
In my personal opinion, the biggest advantage of running a short-term rental is high return! I've talked to hundreds of Airbnb hosts over the past years and frequently met hosts making 15 – 30% gross rental yields, and 10-20% net. It's also fun to do!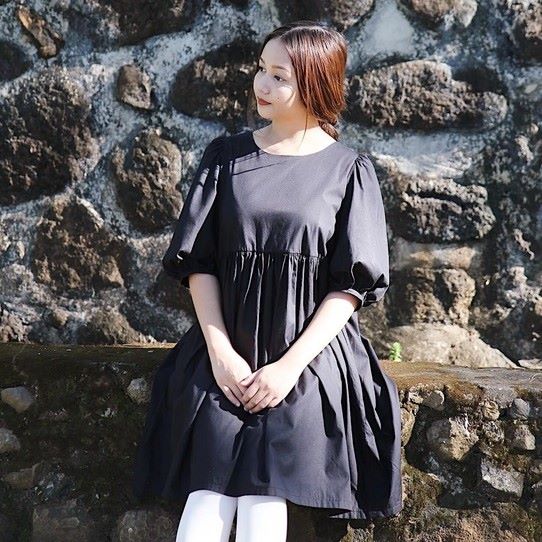 Robyn is a passionate content writer about short-term rentals and is dedicated to research & sharing property investment strategies and analysis worldwide. She is a graduate of Alliance Française de Manille, a songwriter, an animal advocate, and an avid fan of The Beatles since birth.