Last updated on June 21st, 2023
Short-term rental management software is a tool that most Airbnb hosts and managers use to efficiently manage their properties. These tools offer various property management software for short-term rentals that make one's life easier! This includes payment automation, guest reservations management, and automated messaging among other features.
Do you want to know which short-term rental property management software is suitable for you?
In this article, we'll discuss the best short-term rental software and compare them according to features, pricing, and reviews. Bonus: We also added some actual hosts' recommendations for you to make a better decision about using STR software.
Stoked about this? Continue reading to learn more!
9 Best Short-Term Rental Management Software
1.
Hostaway
Hostaway

is one of the fast-growing vacation rental software which provides a complete solution for short-term rentals. Here are some of Hostaway's features and pricing: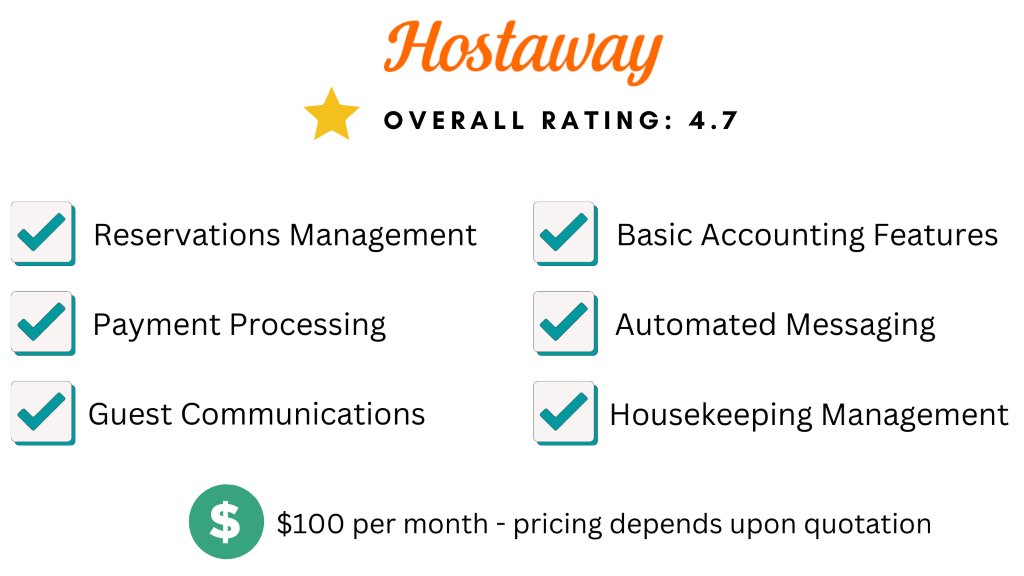 Benefits of using Hostaway:
Users can manage multiple channels, including Airbnb, Booking.com, TripAdvisor, and Expedia. 

Direct bookings can be entered by users in the Hostaway dashboard, and dates can also be manually blocked across all channels. 

Users can send messages directly to Airbnb guests by mobile app and to other guests using the guest email.
One of the downsides of using Hostaway is that their export function to Booking.com is limited as it cannot create extra rooms. It was also noted that it's difficult to reach out to their customer service support. Here's an overall insight into Hostaway: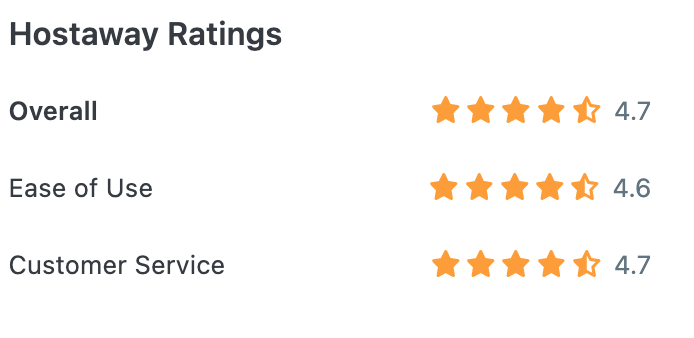 2.
LiveRez
LiveRez

is more than just a booking engine. It helps property managers increase their annual profit with its automation tools & accounting software that aims to achieve their goals. Here are some of LiveRez's features and pricing: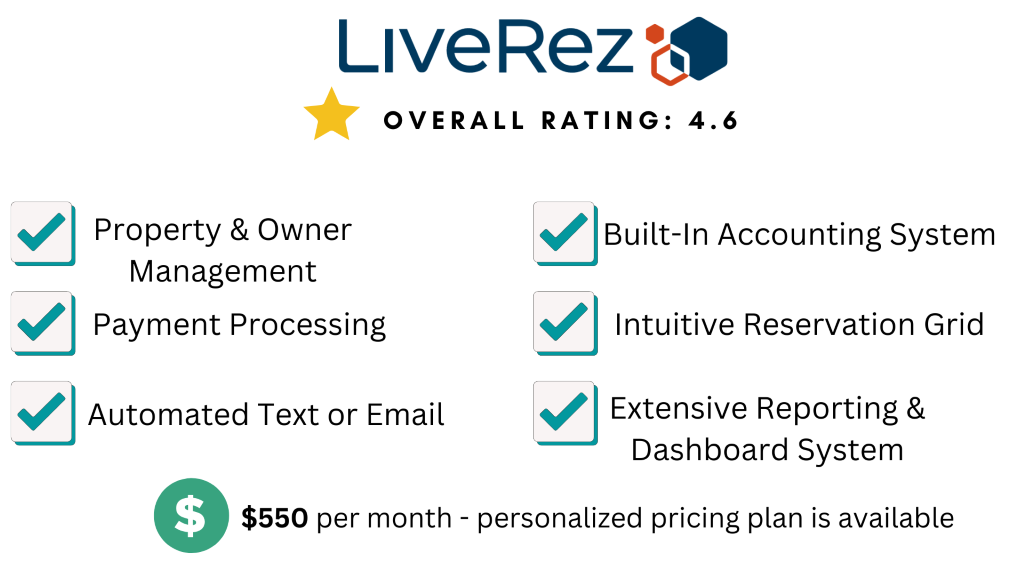 Benefits of using LiveRez:
It offers dynamic websites, a booking platform, owner portals, CRM, trust accounting, built-in CRM, and an operations platform-all included.

LiveRez offers integrations with a variety of credit card processing and travel insurance providers, smart home automation providers and a number of listing sites through its in-house direct connections to Airbnb, VRBO, Google Vacations and HomeToGo. 
On a side note, the major downside of LiveRez is its pricing. In comparison to other software tools, it's a lot more expensive although they offer a personalized pricing plan. Check out the overview of Live Rez's ratings as seen on Capterra: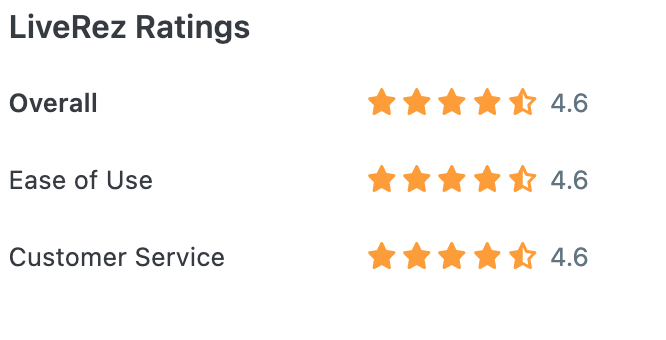 3.
Lodgify
Lodgify

is a leading vacation rental tool that helps owners and property managers to automate and manage their calendars efficiently. Check out some of Lodgify's features and pricing: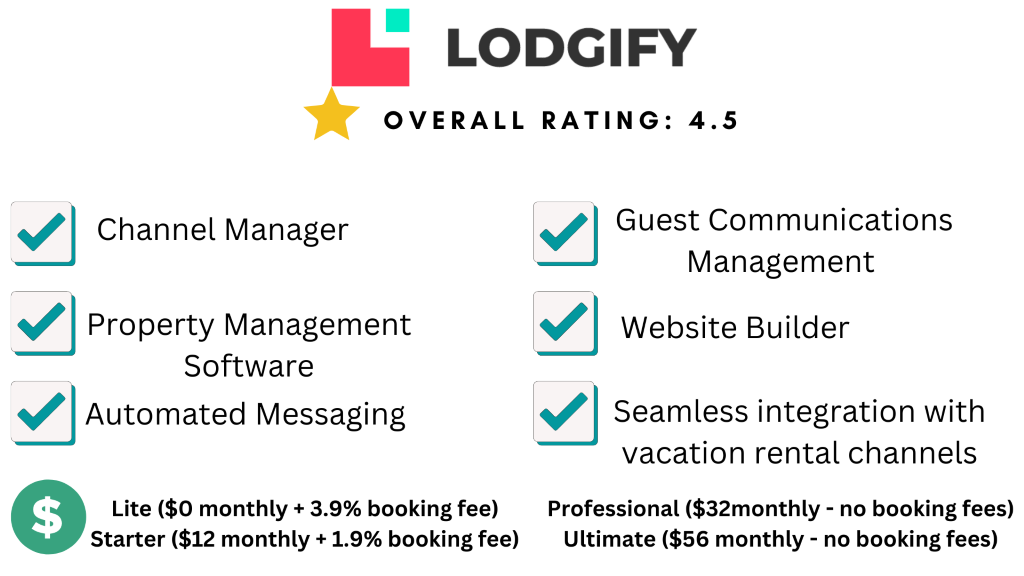 Benefits of using Lodgify:
Users can easily create a website for their properties and manage their reservations efficiently without having to pay a commission.

 It has a user-friendly interface – perfect for beginners.

Automated routine tasks and dynamic pricing options
In comparison to other software tools such as Hostaway, Lodgify offers a free trial and free versions. Some users also claimed that they experienced multiple bugs in the app. And since the reports only provide limited data, the premium version can be a lot more expensive. Here is  the overall ratings for Lodgify: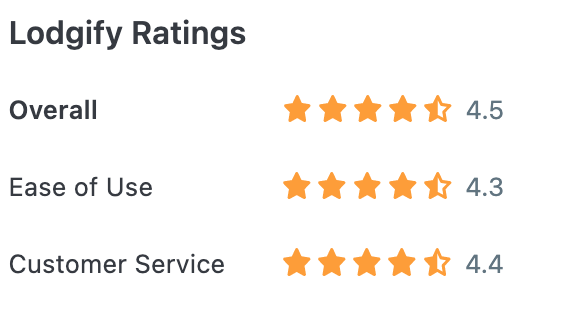 4. Zeevou
Zeevou

aims to automate every aspect of the STR business operations from the booking process to check-out management. Here are some of Zeevou's primary features and pricing: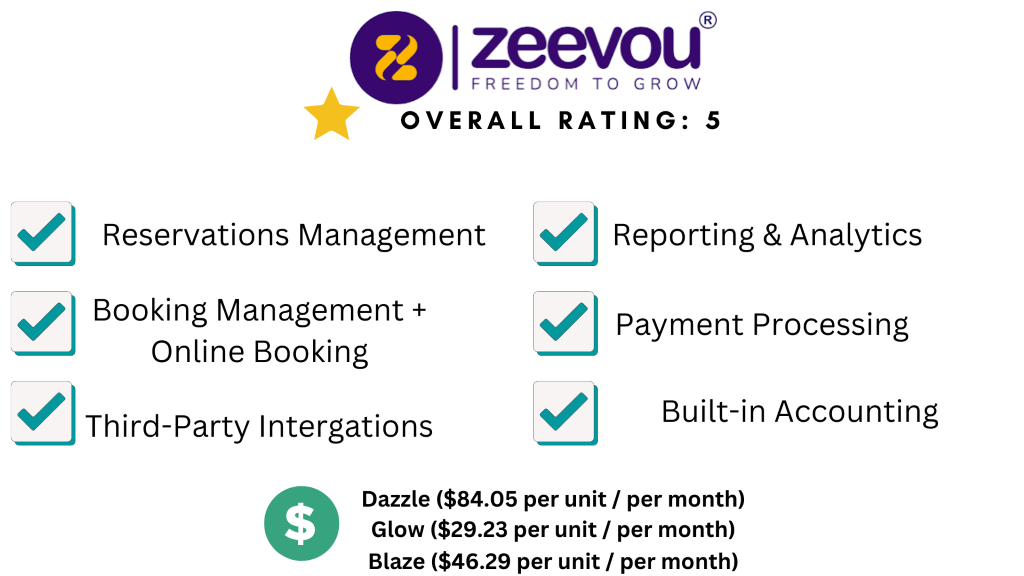 Benefits of using Zeevou:
It has excellent integration with third-party software and is user-friendly.

 Automates cleaning schedules and can make customized housekeeping tasks.

Allows housekeepers to note completed tasks through photos and videos.
The downside of Zeevou is it doesn't have some of the common features that property management software tools have. Some of its missing features are the activity dashboard, data import/export and discount management among others. These features are generally important for tracking a property's progress and have better control. Discover Zeevou's overall ratings as seen on Capterra: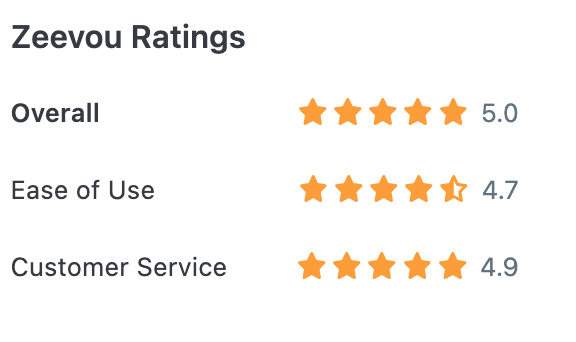 5.
Hostfully
Hostfully

is a property management and guest experience software tool built for short-term rental managers to efficiently manage their reservations in one place.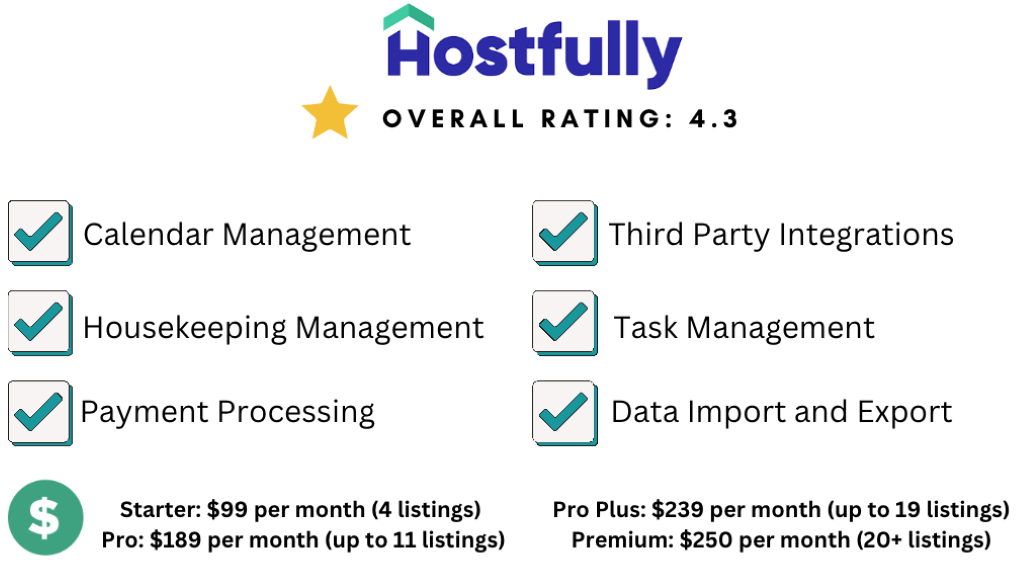 Benefits of using Hostfully:
Perfect for owners and managers who manage several listings.

Users can base their decisions on financial reports and create revenue streams.

Allows users to reach more guests and manage payments, deposits, discounts, and refunds with payment processors.
Hostfully does not offer free trials. On top of this, it currently does not have an app which is a major disadvantage for some users who prefer to manage using their mobile phones. However, it was said that an app will be launched sometime this year 2023.

6.
iGMS
iGMS

is the only vacation rental software that automates up to 90% of typical tasks for hosts and excellent management.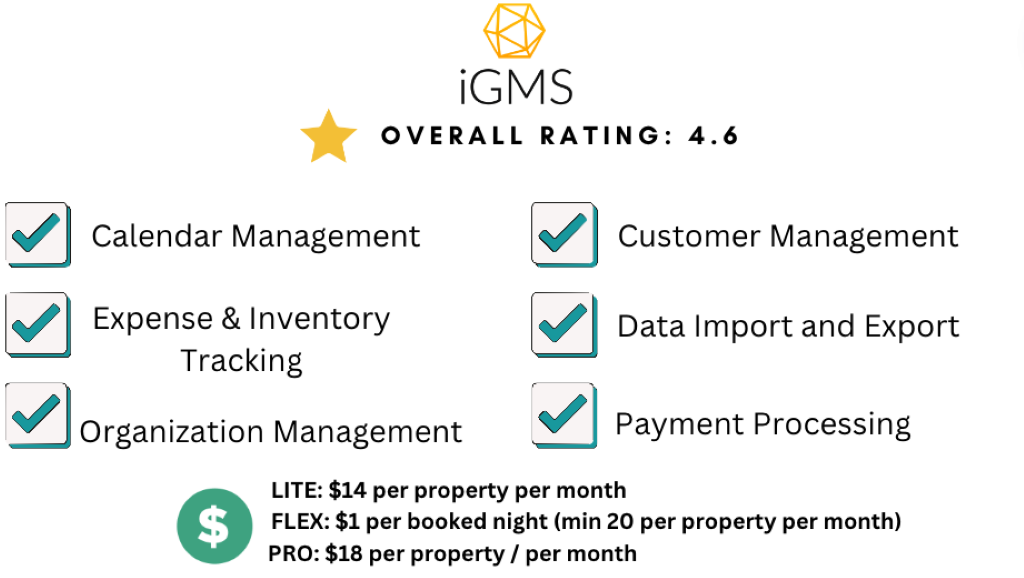 Benefits of using iGMS:
It automates the majority of management tasks and increases guest satisfaction.

Enables users to process online payments and upsell to guests from Booking.com and others who make direct bookings.

iGMS' smart reports help hosts to create excellent STR management reports.
However, some of the major downsides of iGMS include missing features such as marketing automation and payroll. These are both important to create marketing campaigns and automate payment for housekeepers and other employees. Here's an overview of iGMS' ratings based on Capterra: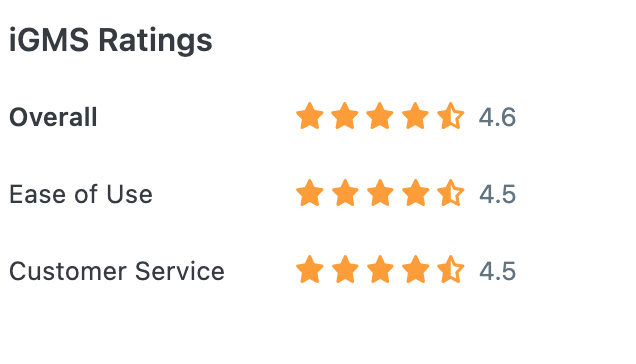 7.
Owner Rez
Owner Rez

is one of the leading channel management software for property management, automated messaging, and accounting among others.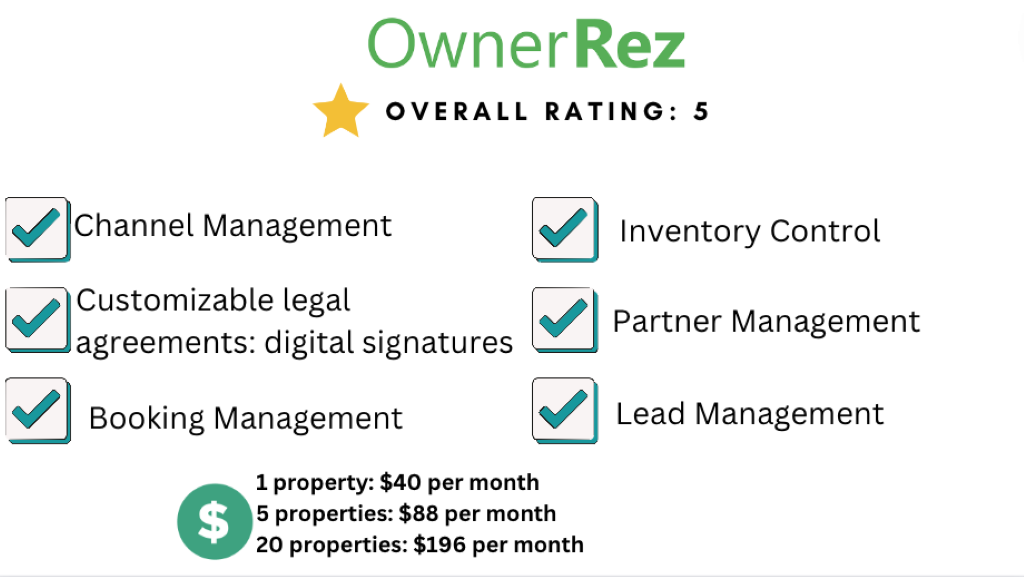 Benefits of using Owner Rez:
Allows vocational rental owners to manage bookings and handle inquiries efficiently.

Assists guests in booking and confirming their reservations with the help of e-signed rental agreements.
However, users who have used Owner Rez in the past have claimed that there's no way for them to create a single-use discount code and customize message templates for individual guests. This means that you may have to manually add a personal note to a message before it's scheduled – aka time-consuming!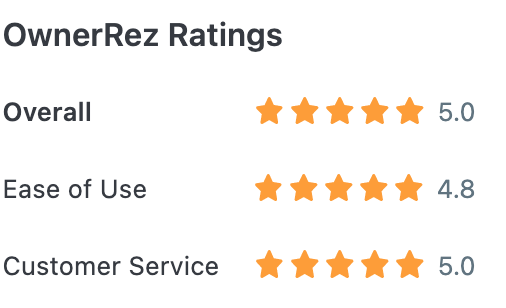 8.
Smoobu
Smoobu

allows users to connect to 100+ channels with primary features such as automatic booking synchronization all in one place. It's also ideal to use if you prefer your platform to function in multiple foreign languages!
Benefits of using Smoobu:
Syncs all booking portals from various sites to avoid double bookings.

It offers unique features such as vacancy management, financial reporting, and tax management.

 Helps users to synchronize their prices and minimum stay.
Some features that Smoobu does not have include promotions management and activities booking. Depending on your preference, Smoobu can be an ideal tool if your main focus is to sync your listing to all booking portals and increase your reviews.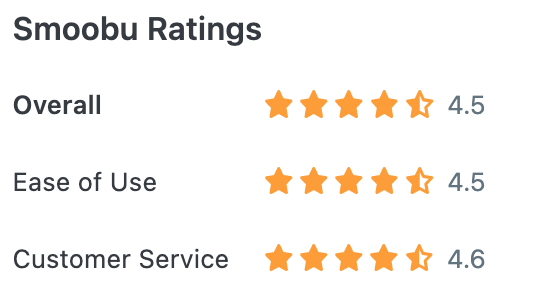 9.
Hospitable
Hospitable

offers next-level messaging automation, double-booking protection, and pricing updates among other features.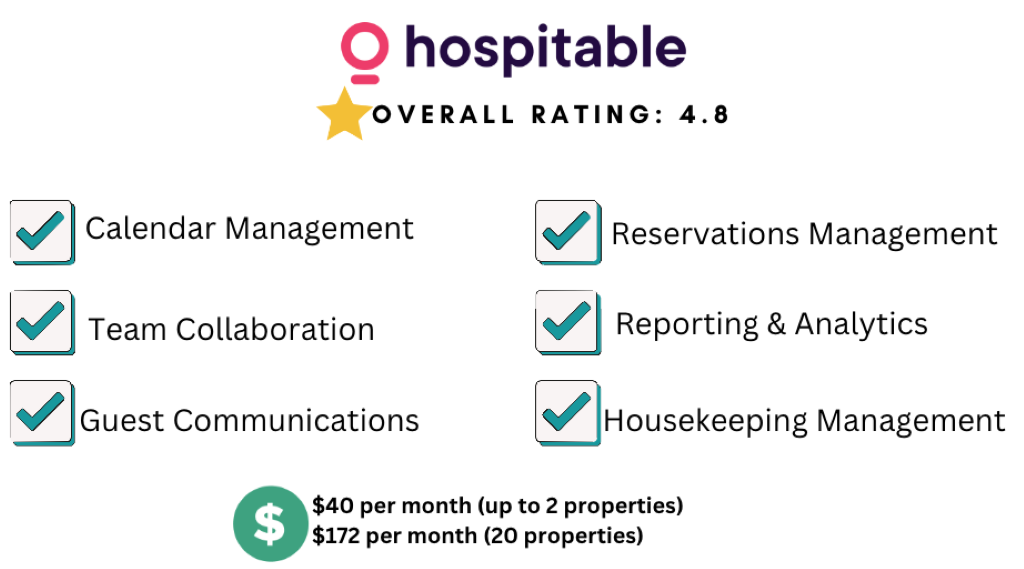 Benefits of using Hospitable:
Smart messages that adjust for last-minute bookings and respond to early check-in and late check-out requests.

Pricing synchronization across platforms and integration with pricing tools.

Team collaboration will receive automated tasks for cleaning where you can set up roles for people within your organization.
Although Hospitable has lower pricing, it has some downsides as well. This includes missing important features such as data import/export, marketing automation, third party integrations, and others.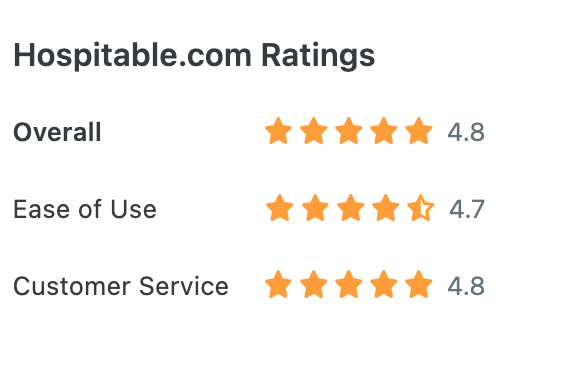 Remote Hosts: Recommendations
It could be difficult to choose one good STR management software that can meet your goals. However, it's always great to reflect based on reviews from actual hosts and managers who have tried using them! Several recommendations from remote hosts and managers on Bigger Pockets Forums suggest the following top 3 software tools:
Guesty – helpful for handling day-to-day tasks from guests' check-in to check-out.

Hostaway – for centralizing points of management and improving guests' experience

Hospitable – user-friendly app that helps sync calendars and reviews, and sends notifications to your team members.
Conclusion
Utilizing short-term rental management software tools is important in the digital era. It certainly saves precious time but also improves your communication with guests + increases your revenue. Aside from this, you will also have greater control over your property to meet your goals. It's also important to consider short-term rental pricing software such as Airbtics to build a pricing strategy based on future booking data.
While there are several Airbnb hosting tools in the market, you have to select the best one that can boost your return on investment and can eventually give you the Airbnb superhost badge!