Last updated on September 14th, 2022
How to find Short-Term Rental  Tools for Perfect Pricing?
Figuring out how to price your property is one of the most crucial parts of Short Term Rental Business. Pricing your property too high will reduce your number of bookings drastically. Most of your competition will undercut your pricing and swoop away all the guests. Price low then, Right? Price it too low and you'll be leaving money on the table and end up not making enough profits to cover maintenance and end up being non-profitable in the long run.
So what to do? Use Dynamic pricing tools! Since the launch of these dynamic pricing tools, both by Airbnb (wich works just fine) and other companies(a few good ones here). Property managers got let off from manually scraping data and analyzing trends for hours to figure out the right pricing for their property. Dynamic pricing tools are a great addition to any property manager's arsenal. They can help you boost your overall booking by suggesting the most optimized pricing. You can grow your revenue, increase your occupancy rate and save hours of manual work.
A good Short Term Rental Pricing tool should not just be able to provide accurate data, but also integrate with other vacation rental software like Channel Managers, Property Management Systems, and Property Listing Sites for a better workflow and ease of use. Beyond Pricing in this list has been in business for many years now and has very refined tools with great track records. Additionally, we will discuss its top alternatives.
What is Beyond Pricing?
Beyond provides both a market research dashboard and a website builder (Known as Signal) on top of dynamic pricing. Short-term rental managers and owners can generate, develop, and maintain revenues with the help of Beyond. They assess the right price for your short-term rentals using their proprietary AI technology and change your pricing automatically. Like Uber's surge pricing, the Beyond Pricing engine changes your pricing when your market demand changes quickly.
Due to the fact that most Airbnb hosts don't know much about the market, this tool can allow you to set better prices. The best part is that it only takes a few minutes to set up, so it offers a good return on investment of your time.
Its features include:
Top Beyond Pricing Alternatives
To get the best answer, you should check similar options or competitors before using Beyond Pricing. Consider reliability and ease of use when choosing Beyond Pricing alternatives. DPGO, Wheelhouse, and PriceLabs are among the top Beyond Pricing competitors.
PriceLabs
PriceLabs is robust web-based revenue management and dynamic pricing software for vacation and short-term rentals that connects with a variety of Property Management Systems. Vacation rentals can increase revenue and save time through a data-driven strategy, automated rules, and changes to pricing and stay limits. Automatic revenue management is just a few mouse clicks away with multiple channels and property management systems.
Wheelhouse
 The wheelhouse is a set of software and data tools meant to assist ambitious operators in getting more out of their portfolios. Wheelhouse dashboards provide a quick and simple way to see how your business and market are doing.
DPGO
DPGO is a price dynamic tool for Airbnb hosts, holiday rental owners, and short-term rental management. Their AI-powered software analyses billions of data points, over 200 local market data criteria, and boosts occupancy rates by up to 90%.
Airbtics
Airbtics has developed its own dynamic pricing tool in 2019. They have taken its Yearly Price Calendar, which allows users to filter daily prices of similar rentals, a step ahead. This short-term rental pricing tool recommends the price of properties based on machine learning algorithms that are fed real-time booking data. This allows it to be accurate and even consider events and short-time spikes in supply and demand to give accurate results. It also helps you with custom integrations with any PMS or software you are using.
Review of Top Beyond Pricing Alternatives
Pricing Labs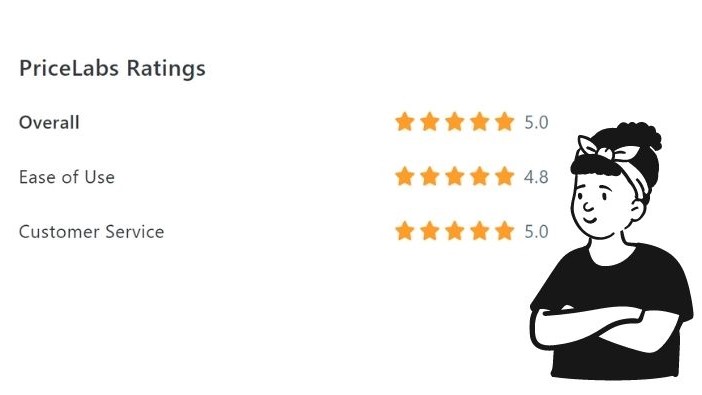 It's simple to use. You set your base price, minimum and maximum prices, and a few other customization choices, and it will dynamically adjust your pricing. The ability to define minimum and maximum pricing come in handy. An excellent pricing algorithm gives you a number of options for automating the price management process. PriceLabs is far and by the greatest pricing tool, thanks to their recent version and UI enhancements. This is the tool of choice for any co-host manager, because of its low monthly pricing and extensive customization options.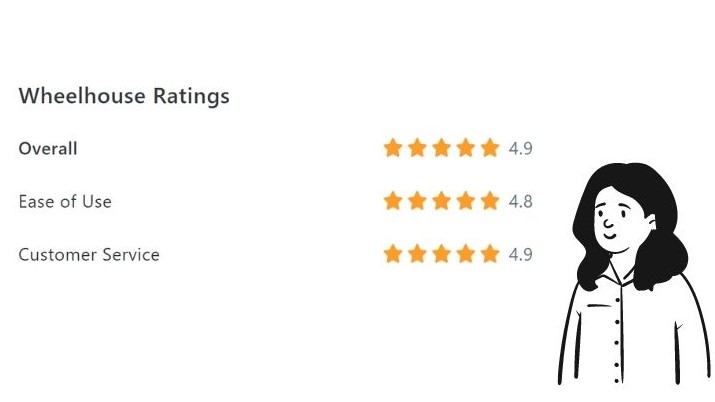 Wheelhouse's custom price setting tool allows you a lot of flexibility when it comes to customizing pricing based on a template. The ability to charge a higher weekend rate is a useful feature because many vacation homes are only occupied on weekends and not during the week. It's an excellent piece of big data software that will result in higher revenues and reduced bother right away. The pricing algorithm performs admirably and is really accurate.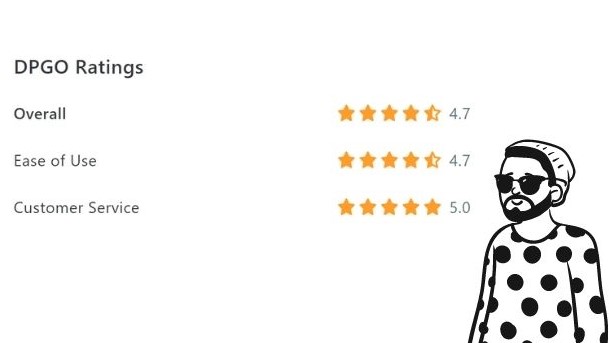 Dynamic Pricing by DGPO analyzes and monitors market movements 24 hours a day, 7 days a week, resulting in higher profitability and better pricing strategies. As a DPGO user, you'd be able to add your strategy preferences to their AI recommendations. Each listing has over 30 parameters, making it easier than ever to create our customized strategy. Its Markets function is extremely user-friendly, and its coverage area is always expanding.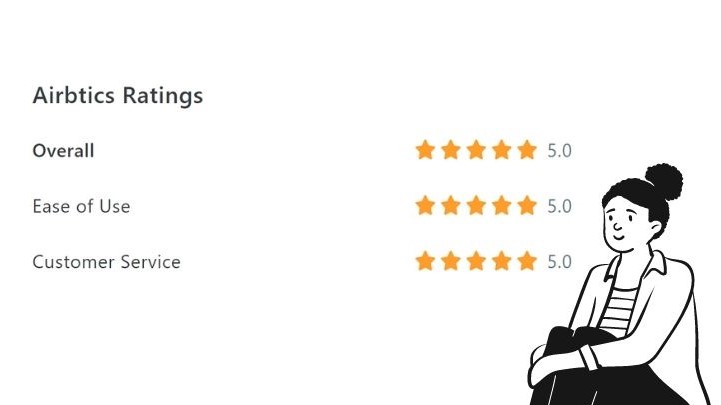 Airbtics team has tested their software with many vacation rental managers and has seen accurate results. The best part about this software and the reason we have put this in the list is that it charges a fixed fee. Unlike many other pricing tools that take a commission anywhere from 1% to 2%, Airbtics charges a flat fee depending upon the number of listings and size of the area. They also offer Free 15 Day Trial for property managers with more than 5 properties. Great customer service and a professional team are provided by Airbtics. The occupancy rate and daily pricing data are dynamically updated every day.
Which is the best Beyond Pricing alternative?
To summarise, the top Beyond Pricing alternatives are Wheelhouse, DGPO, PricingLabs and Airbtics.
In comparison to all alternatives (services offered, ease of use, data sources, and cost to the owner), Airbtics emerged as the best option. Here are some of our favorite things about Airbtics:
Covers markets globally and updates data every day
Has 12 months of projected pricing data at the property level
Features historical individual listing performance data
Has advanced filtering options  
A growing number of people are preferring Airbtics over Beyond Pricing. Still, it's critical to conduct a thorough study of several factors when selecting the ideal short-term rental analytics solution. It's not going to be easy. I hope this article helped you out a little.