Last updated on September 27th, 2022
Figuring out how to price your property is one of the most crucial parts of Short Term Rental Business. Pricing your property too high will reduce your number of bookings drastically. Most of your competition will undercut your pricing and swoop away all the guests. Price low then, Right? Price it too low and you'll be leaving money on the table and end up not making enough profits to cover maintenance and end up being non-profitable in the long run.
So what to do? Use Dynamic pricing tools! Since the launch of these dynamic pricing tools, both by Airbnb (which works just fine) and other companies(a few good ones here). Property managers got let off from manually scraping data and analyzing trends for hours to figure out the right pricing for their property. Dynamic pricing tools are a great addition to any property manager's arsenal. They can help you boost your overall booking by suggesting the most optimized pricing. You can grow your revenue, increase your occupancy rate and save hours of manual work.
Let's look at the best 5 Short Term Rental Pricing Tools in the market and which one would be best for you.
Read More: 
Why Manually Setting Your Price Sucks!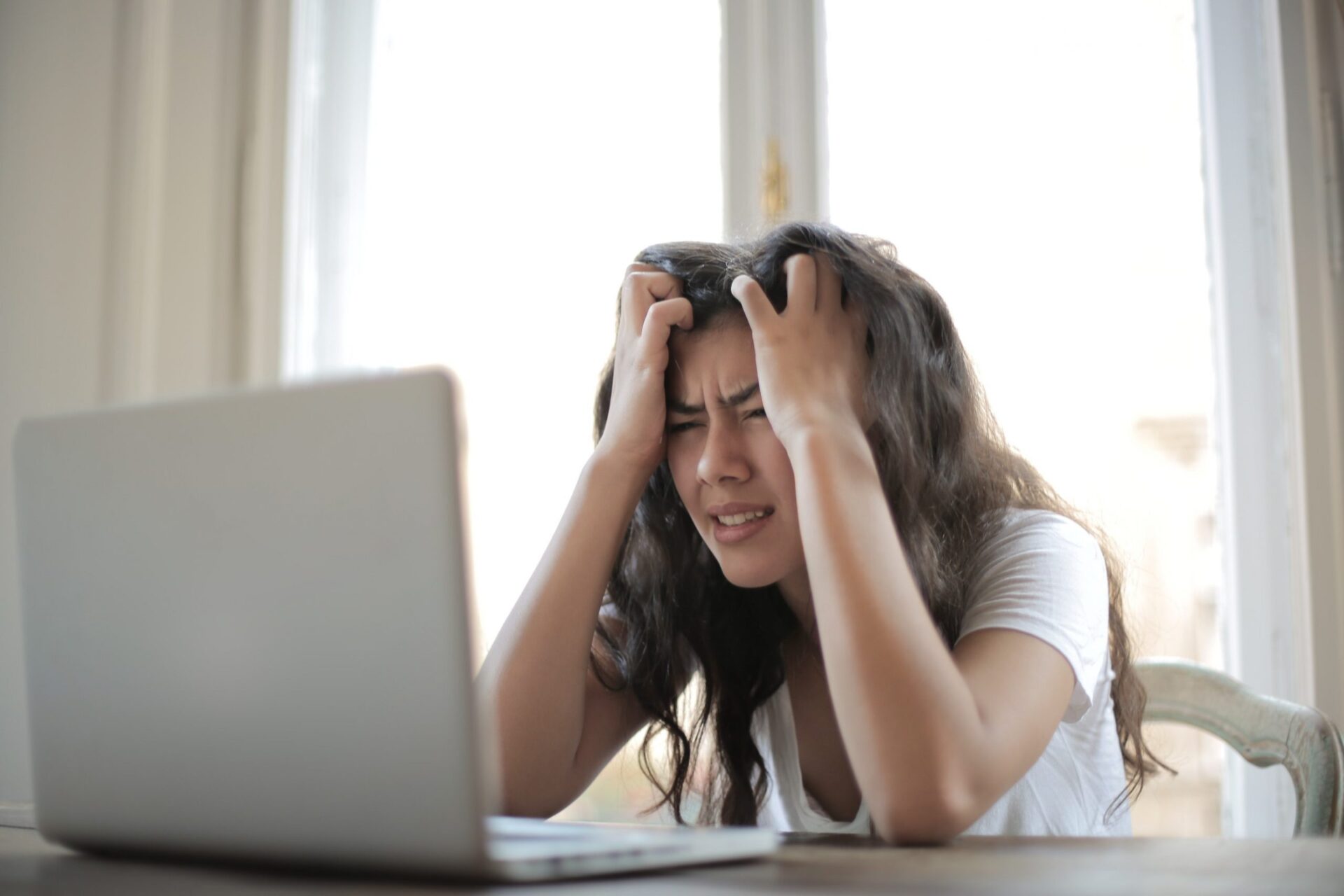 Just a few years ago, you would find property managers spending most of their time with spreadsheets and yearly pricing brochures to guess what they should price their property. Many small managers just used guesstimation to price a property. Without considering seasonality, events or demand.
This will not work anymore! You can make your guesstimation manually to a certain extent. You could be having some leads on demand spikes in the future based on upcoming holidays, events, etc. Maybe you have been seeing similar patterns regularly for years and just want to follow them. But, there are so many factors that affect the price of property nowadays. Major events, Seasonality, Competition, Saturation, Supply/Demand, and tons more. 
How does dynamic pricing work?
Dynamic Price tools optimize your listing's performance by dynamically adjusting your listing's price based on supply and demand. These price suggestions are generated in real time based on the number of bookings happening in your area. This method takes multiple factors into consideration to give out final pricing. Demand, Supply, Property Size, Property Type, Reviews, Events, and Past Performance.
Using pricing software in your workflow can help you boost your revenue significantly and save you a lot of time that you would have spent manually researching. Many pricing tools claim that after using their pricing software revenue managers have seen as much as a 40% increase in their revenue.
Top 5 Short Term Rental tools for Perfect Pricing
A good short term rental pricing tool should not just be able to provide accurate data, but also integrate with other vacation rental software like Channel Managers, Property Management Systems, and Property Listing Sites for a better workflow and ease of use. Companies in this list have been in business for many years now and have very refined tools with great track records. All of them have been frequently updating their tools and improving on suggestions from their users. Many of these companies have even raised millions of dollars to maintain a high standard of accuracy and customer service.
Let's take a look at the best short-term rental pricing tools out there.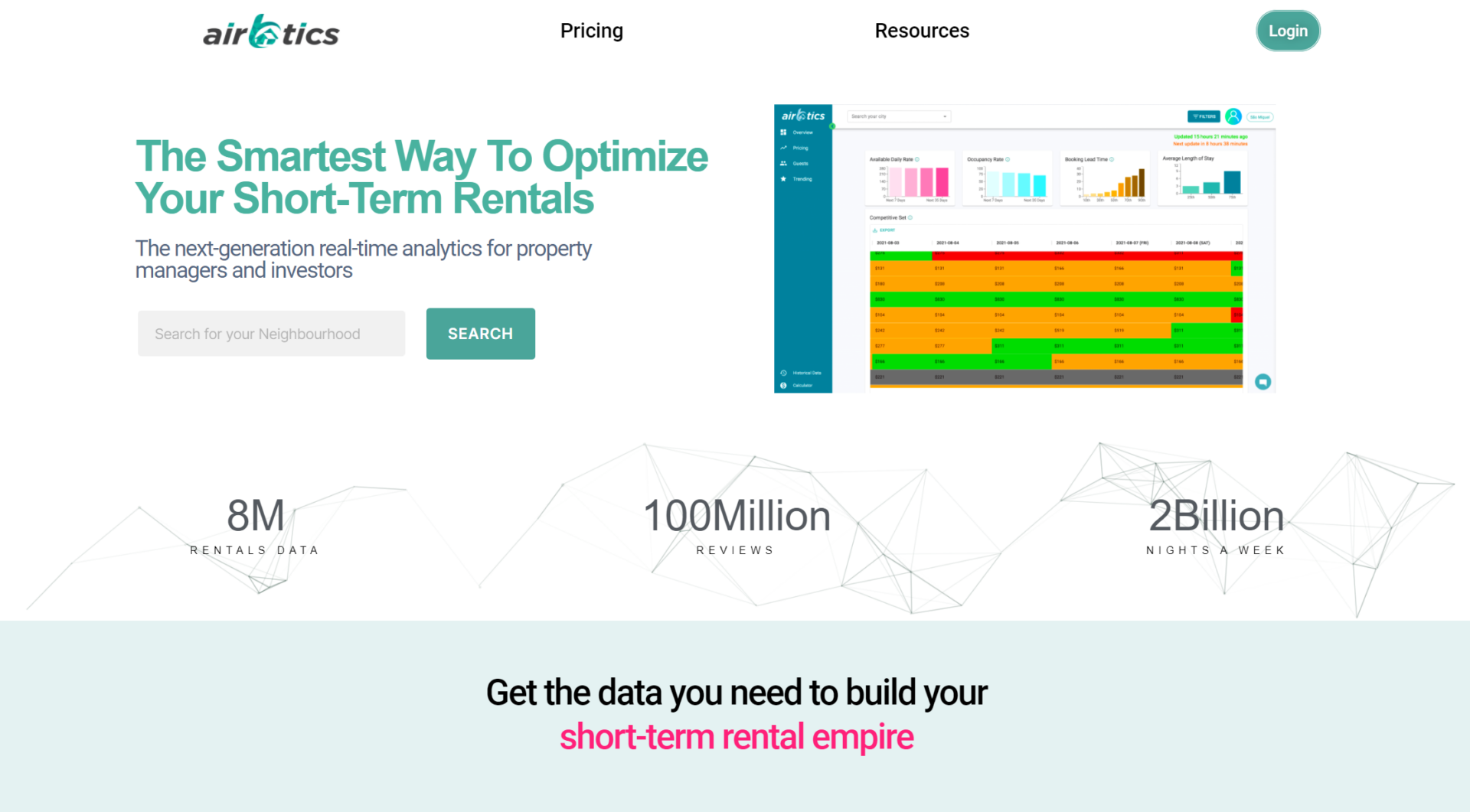 Airbtics developed its own dynamic pricing tool in 2019. They have taken its Yearly Price Calendar, which allows users to filter daily prices of similar rentals, a step ahead. This short term rental pricing tool recommends the price of properties based on machine learning algorithms that are fed real-time booking data. This allows it to be accurate and even consider events and short-time spikes in supply and demand to give accurate results. It also helps you with custom integrations with any PMS or software you are using.
Airbtics team has tested this software with many vacation rental managers and has seen accurate results. The best part about this software and the reason we have put this on top is that it charges a fixed fee. Unlike many other pricing tools that take a commission anywhere from 1% to 2%. Airbtics charges a flat fee depending upon the number of listings and the size of the area. Free 15-Day Trial for property managers with more than 5 properties.
See Airbtics Pricing for your City
Beyond Pricing has built an advanced dynamic pricing tool solution that accounts for changes in demand on a daily basis to help you maximize your short term rental revenue and occupancy.
The software assigns a pricing Health Score to your properties to make sure you're always aware of opportunities for optimization. 
You get detailed insights with every price recommendation, so you don't need to wonder why prices are going up or down in your area on a given day. The tool also helps you plan ahead by providing a preview of pricing recommendations for the next year. 
The Beyond Pricing platform connects seamlessly to the most popular property management systems and Channel Manager. 
Pricing: 1-1.25% of total revenue. 30-day free trial available.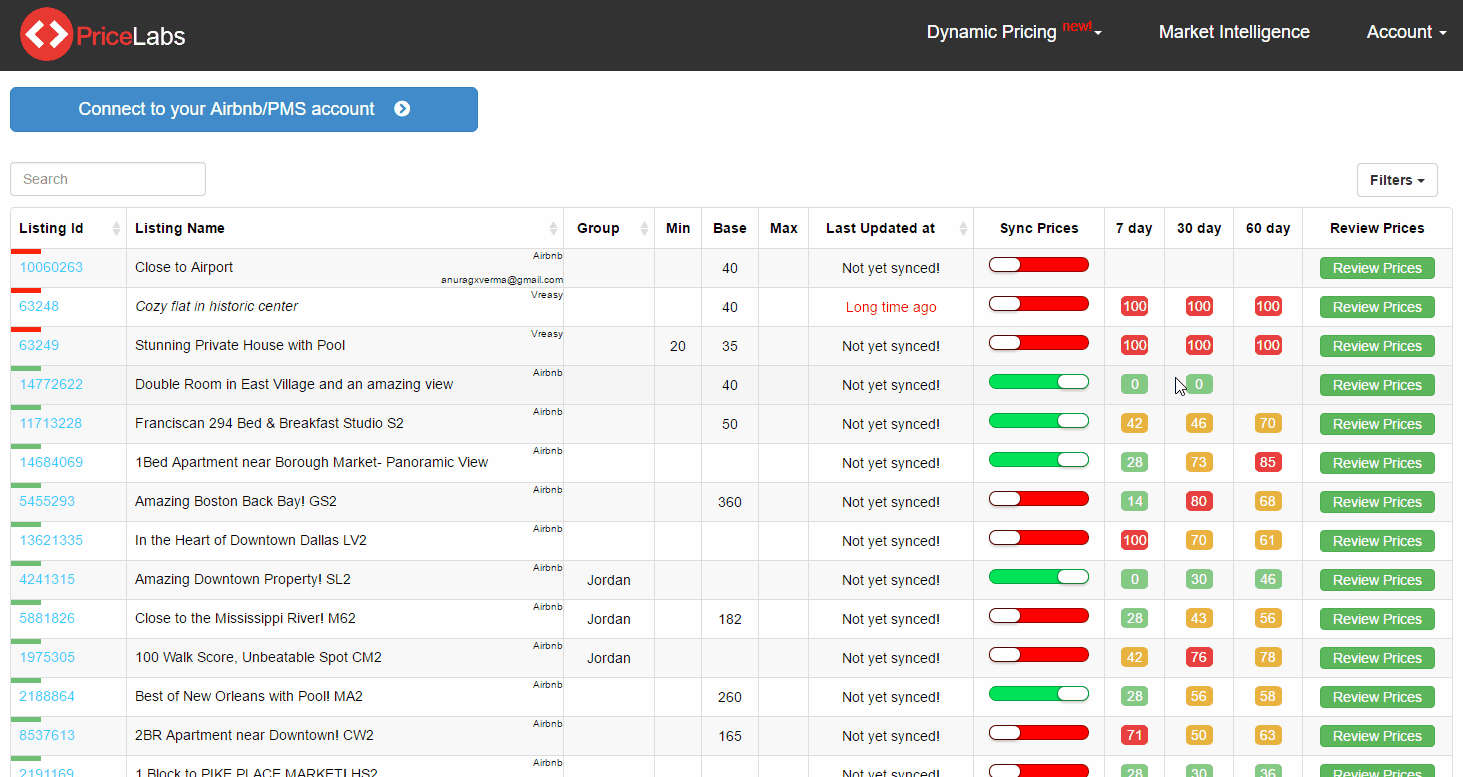 PriceLabs offers customizable data-driven pricing to help boost your vacation rental revenue. Their price recommendations take into account market supply and demand, seasonal and day-of-week trends, special events/holidays, and lead time. They pinpoint dates that are in high demand by looking at data from nearby listings and hotels, track seasonality based on historical data, and analyze your listings' performance to suggest pricing tweaks. Customization options include setting dynamic minimum stays, enabling occupancy-based adjustments, and more. 
PriceLabs connects directly to over 30 PMSs and Channel Managers.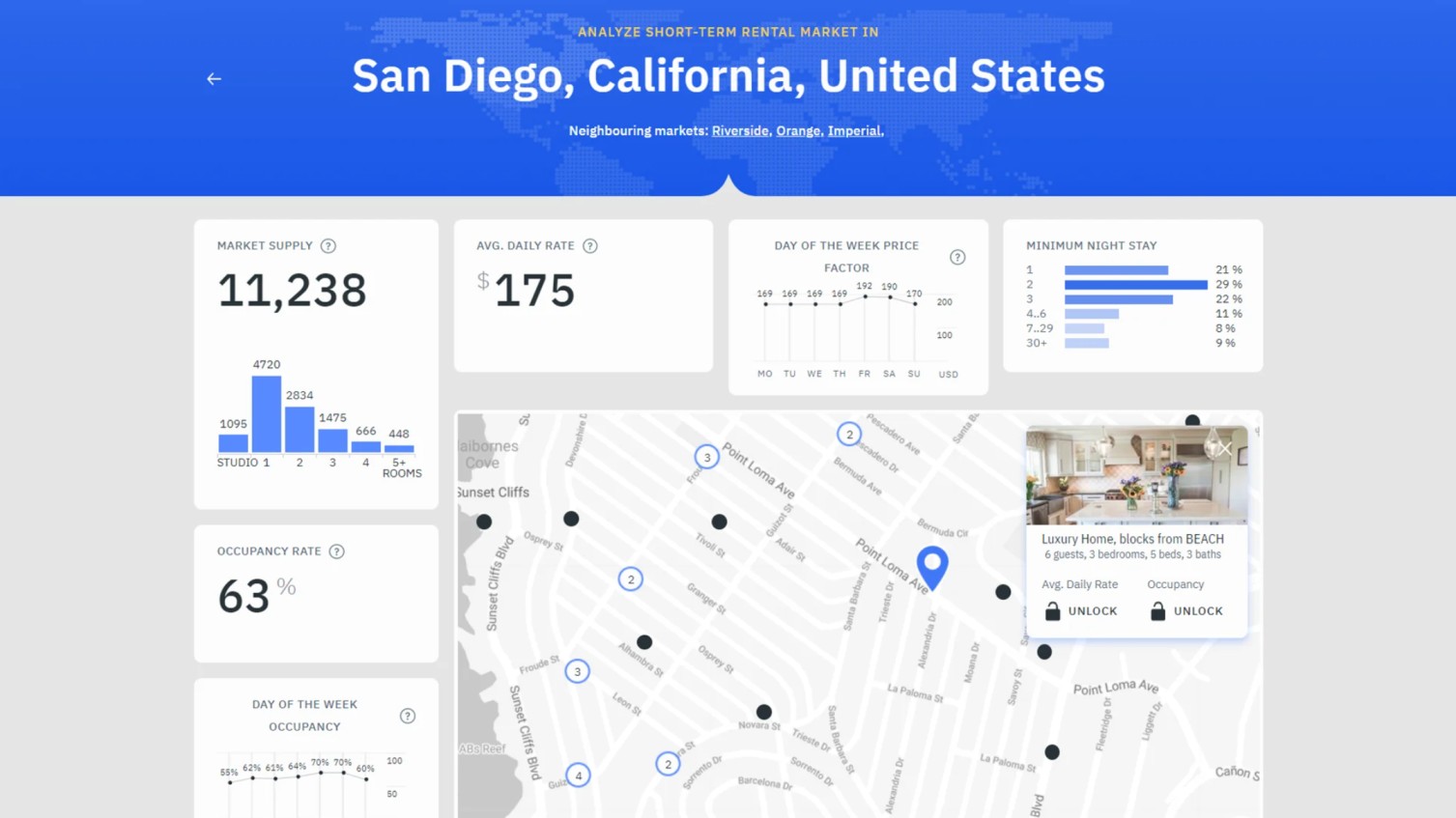 DPGO is a dynamic pricing tool that was built keeping in mind the needs of professional property managers.
It has an AI-driven dynamic pricing algorithm with real-time market data. It helps you optimize your listing prices to match market demand, increase your occupancy and reduce gaps in your calendar. Not only that, it controls your length of stay and incorporates longer bookings into your strategy for more revenue. 
The platform is all about giving you control. DPGO seamlessly integrates with tools that you likely already use so there's no need to migrate or manually enter your data. 
Pricing: Starts at 0.5% of the booked price or $1 per booked night (for 1 vacation rental property). 30-day free trial available.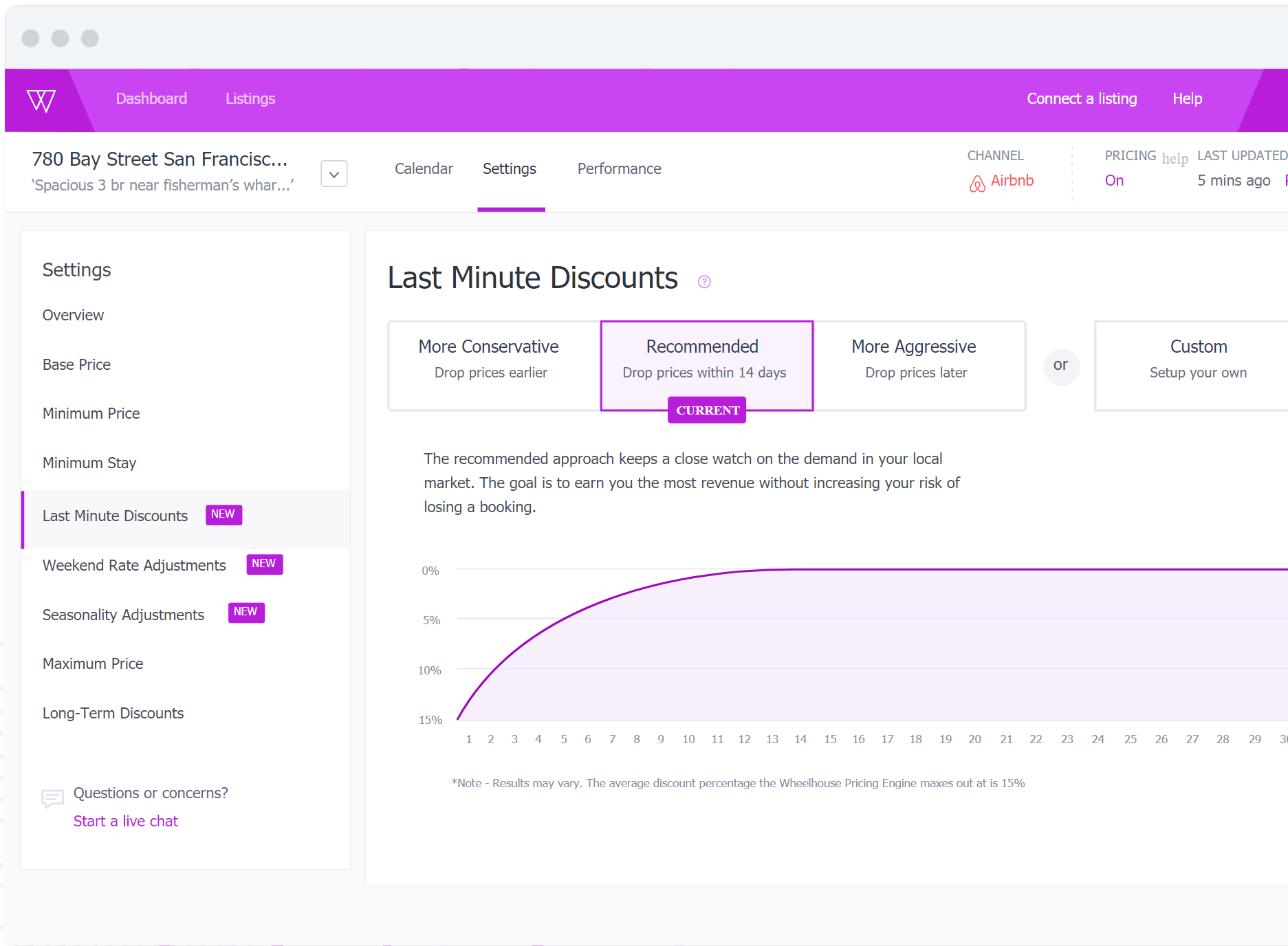 Wheelhouse helps Airbnb hosts, vacation rental owners, and property managers run their businesses more efficiently with tools like dynamic pricing, powerful data insights, and a personalized revenue management strategy. They help you stay competitive throughout the year with more than 240 unique rates per year. 
Wheelhouse many parameters into consideration when suggesting a price. Base Price, Last minute discounts, Minimum Night Stay, and many more. Advanced settings help you control how aggressive you want your pricing strategy to be and align it with your overall business goals. Wheelhouse integrates with several popular PMS providers.