Today's guest is Christian. I found him from an Airbnb Facebook group. He shared a screenshot of his Airbnb listing's calendar, which was fully booked for the next 30 days during the pandemic. He achieves above 70% occupancy rate, making above $1,000 net profit per unit. 
It was an interesting experience to interview two hosts from Dallas (previously interviewed DeShan) as I found some numbers to be quite similar, such as starting cost, monthly net profit, and occupancy rate.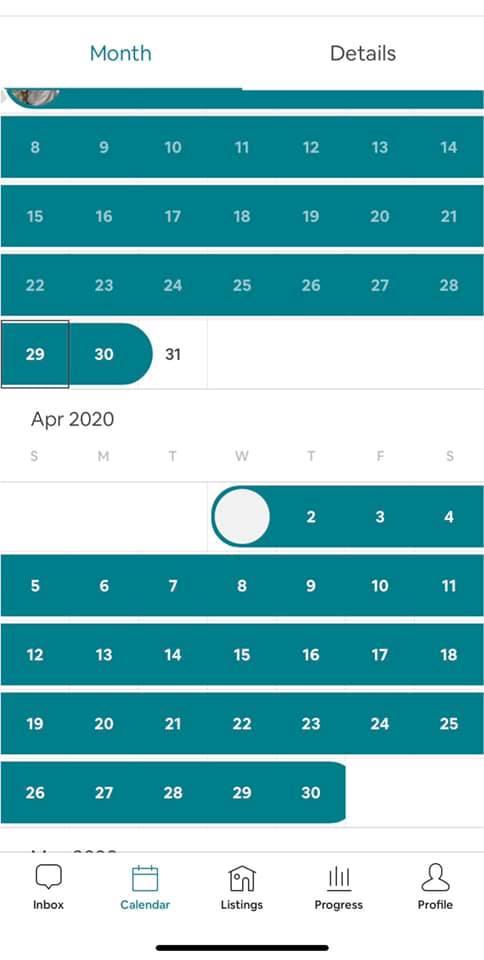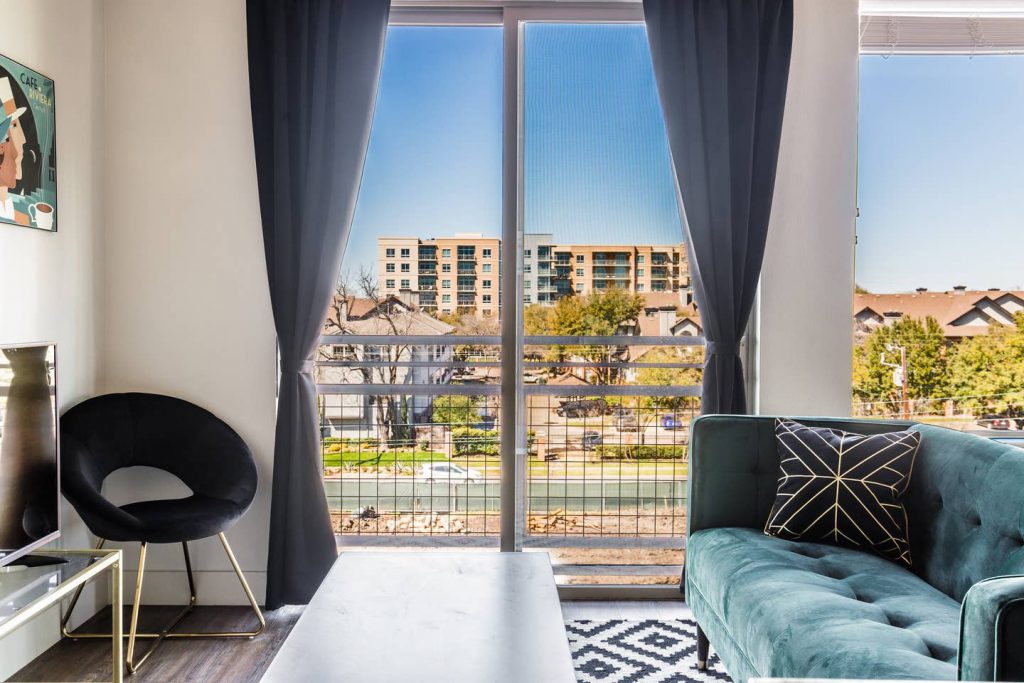 Full Interview Transcript
jaeseok an
Can you tell me about how you got started with your first short-term rental and how you grew it to four listings?
Christian
Sure. Before Airbnb, I had been in real estate. So traditional rentals like long term, year long leases, have some rental property and flipping houses. And so I got into short term because I stumbled across, maybe some of you might know him, Shawn, here out Dallas, who's a arbitrager. And I started watching some of his content and just really started learning, I probably watched like 99% of all his videos. And then after that, what I did was, you know, reaching out to different complexes and seeing if they would allow me to use in a short term, so I went under a corporate lease, and do it that way. And so we started back in December of last year, and already had, you know, four listings. And we're planning on scaling up and so all this stuff started happening so kind of slowed us down there a bit, but we've been able to continue to fill our calendars luckily so
jaeseok an
Sweet. What has been your occupancy rate like in past four months?
Christian
Well, I'm down here in Dallas, Texas, have a unit in Fort Worth, Texas, a unit in Grapevine, Texas, which is right by DFW Airport. Have a unit near downtown Dallas and have a unit in Richardson which is about 15 minutes outside of downtown Dallas, and we first launched in Fort Worth. And that was the first unit and it was wintertime so I wasn't too sure how occupancy would be. So the first month I think we had about 80% occupancy and then going into January and February, I think February was the best month that we had so far which had about 27 out of the 29 booked.
jaeseok an
How many bookings did you have to get to fill up 27 days?
Christian
I think that one was about 10 or 11. So for that specific property, [Jae: Yeah?] it's right next to, like an entertainment area. So you do get mostly shorter bookings. But we do make profit on the cleaning because we have our cleaning rate is for that specific apartment is $25 per clean. And I think we're charging like 40 or something around there. So the cleaning wasn't an issue because we made profit on that side as well. But on the other one, there are more long terms from what I've noticed.
jaeseok an
Right. Yeah, if you have achieved around 80 to 90% occupancy rate, how much of the profit roughly do you make per listing?
Christian
So we've noticed about eight to $900 net on about 85% occupancy. Once we're in close to 90 to 95, we're over $1100-1200 profit. That's just from the listing, that doesn't include our like profits from cleaning fees.
jaeseok an
Right. So I guess if you get lots of short term bookings, like the one near the entertainment area, the profit could go maybe up to…?
Christian
Yeah, actually, that's probably our best performing property. It is a little bit more meticulous, just because there are more bookings. So you had to, we had a lot of automation in place. So it's not, it doesn't take but two hours a week for us. But uh, yeah, the most we've got on that property was probably 1300 or 1400 net. And that was probably like pushing 95-96% occupancy.
jaeseok an
Right, that's nice. How much do you need to start a new rental in that area?
Christian
Ah, not much at all, honestly. I mean, anywhere between four to five grand, our furnishings have been around $4,000. And then of course, so we mostly target apartment complexes, we don't do the single family. Simply because with apartment complexes using a corporate lease, and applying under your LLC, you have economies of scale. So like, we were planning on picking up another unit or so in that same complex, so the cleaner can stay in that same complex. You know, doesn't have to drive around everywhere, we're able to use one unit as like a central hub location for supplies, almost like a distribution hub. And a lot of complexes do offer concessions for like a month or even two months. So really what you're paying on the getting into the complex is just a deposit and application fee and all that stuff. And then that's about it. That could be about $400-500. And then on your side is the furniture, which is spent from anywhere from $4000 to $4500. And, typically, you know, you should get that back within four to five months. So yeah, that's about how much it costs.
jaeseok an
Right, so that means you just need 4000-5000 to start, and you're making around thousand dollars per month per property. So that means at this rate, you can actually acquire a new property almost every month. Are you on that speed right now?
Christian
I think we acquire a new property about every month, yeah. Every two months because the last two properties that I picked up were both in March. So we picked up one December, picked up one and I think in February it was and then I picked up two in March. And then so this is not my only stream of income. I also flip houses. And, [Jae: Right.] you know, like I said, have traditional rentals and I do all kinds of other stuff that supply income. So this is just one of the streams. I don't recommend if this is your only stream system just to try to start building up one a month, but uh… I mean it is very, it's an easy entry as long as you can continuously try to find the complex that will say yes. They do know that we do Airbnb. So that's, I don't like to tell them anything different. And it's been a good relationship so far.
jaeseok an
Right. And how do you go about acquiring a new property?
Christian
Yeah, so a lot of times I'll start off with we have a tool. I'm not sure if you guys have it up there, but it's called Zillow. It's basically a website that has houses for sale and for rent. So I'll start whatever area – I was born and raised in Dallas, so I know the entertainment areas, I know which places are going to be popular. And I also, before getting into an area, I go on Airbnb and just look at the other properties in the area and see how they're doing, how booked are they, I can do like my own self analysis first of that area and Airbnbs in that area. And then I try to distinguish what could I be different from them? So for example, we had planned on, I hadn't got a chance to do this yet, but going into two bedrooms because there are like half less two bedroom properties in the area than there are one. So that just makes you, you know, a little bit more competitive because, you know, you have more market share at that specific criteria. So once I do that, I go on Zillow, and then I look for that certain area. Zillow has this thing where you can just do an automated message. And so I just sit there and send automated messages of who I am, what I do. And I send like a couple hundred a week [Jae: Right.]. And the ones that are interested and do offer corporate leasing, they get back to me and then I look at the property, I see "is it easy for a guest to go into?". So like I know a lot of apartment complexes especially here in downtown Dallas have like a concierge service 24 hours… [Jae: Yeah?] I don't really like those. I like something with like a private entry, like a private patio entry which two of them do. And so they can get to the lockbox quickly, get inside and that's it. And then also like parking how easy it is for them to park. So those are the few things I look for. And then once they have those all checked out, I go and make a visit to the property, introduce myself and my business. And if I like it, I look at the room and you know if everything checks out, I sign the lease.
jaeseok an
Okay, sounds good and around like how many people that you have to send automated emails to get, let's say like one call?
Christian
I would say if you're sending 100 emails out, you're gonna get, maybe, five to 10 reach back out and say, yes, we do offer corporate leasing. I don't mention Airbnb until I am in right in front of them. I just do a simple message: "Do you offer corporate leasing for my business?" And then once they say, "yes, we do", they will either call me or they email me. And then from that point on, once I'm in front of the manager, I let them know how my model works. Sometimes, we do house our own clients for real estate purposes outside of Airbnb. And a lot of the time we do Airbnb, so I kind of pitch it to them as in like, you know, I have my own clients come in and also have you know, some business professional people that stay that I find off of hosting sites such as booking.com or Vrbo, Airbnb. I even throw in that I have like travelling nurses staying. You just want to sound as professional as possible. [Jae: Right] A lot of people have a bad taste in their mouth about Airbnb.
jaeseok an
I see. Are you only on Airbnb or are you on any other channels as well?
Christian
I'm only on Airbnb and Vrbo.
jaeseok an
Right. Have you tried out any other platforms? Like a little bit more on the long term side?
Christian
No, since we had just started in December. The first month we launched, we're only on Airbnb. Cuz you know, you have to integrate calendars and make sure you avoid double bookings. [Jae: Right.] So we didn't want to start off with two right away. So we just started with Airbnb just to kind of see how it went. The second month, that's when we threw in Vrbo and integrated our calendars. And aside from that, yeah, just those two that we're on right now.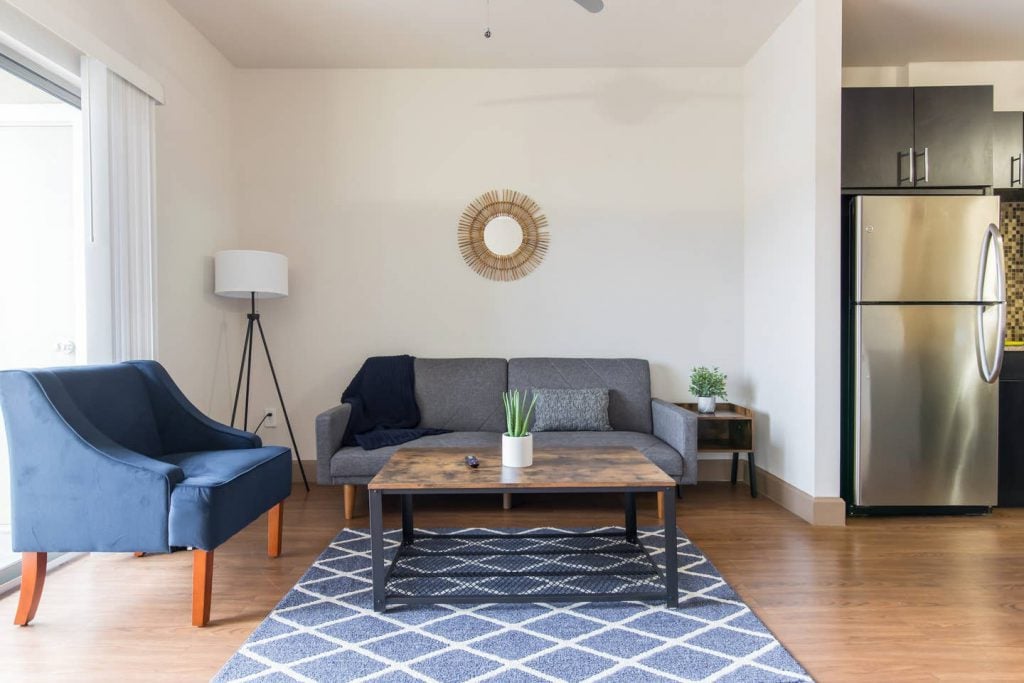 jaeseok an
Alright, and you told me that you're Dallas native, and you know the area pretty well. And you're also doing like flipping, but how do you do market research before acquiring a new property for Airbnb?
Christian
So we have what's called Airdna.co, which I'm sure is everywhere, I think. It's basically a short term rental analyzer. I wouldn't say it's 100% correct. I say, you know, take with a grain of salt because when I was first going into the Fort Worth area, I think this was like a B and occupancy rate was like a 69%. And revenue was like 2100 or something like that. And so I kind of took a chance with Fort Worth, and I just went ahead and got the lease anyway. And we've blown that occupancy out the water, but we're like, average at 90% or so on occupancy and our revenues are tremendous. So I would look at Airdna as a guide, I wouldn't say use it as a 'for sure, this is what it's gonna be' kind of thing.
jaeseok an
Right. So when you use Airdna, what kind of numbers did you look into? Because you can just look into by houses by houses, as well as you can do some filtering, like 'what's the average occupancy rate in Dallas area for two bedroom houses?'. What kind of features did you use?
Christian
Um, so I do go through it by how many rooms it is, and then I filter it down to how many guests, you can change to how many guests you can provide for. [Jae: Right.] So in a one bedroom, I typically have four guests, is what I have, because I have a sofa, a king sized bed and then I have a pullout mattress or, you know, a foldable mattress that I put in the properties as well. So I do with four guests, then I look at kind of just the month over month revenue, I look at how many other listings are in the area. [Jae: Right.] And then I'll be looking at both Airdna and Airbnb at the same time. [Jae: Right.] I look at Airdna's numbers and I go to Airbnb and kind of cross-reference and see what other hosts are listed for. And then I also looked at what other post listings looked like. Because I've seen a lot of hosts out there who don't care about their pictures, the space is not decorated well, and they're still doing all right. So it's like okay, so if I come into the space, and I blow them out the water on pictures, I've blown out the water on the space, the decorations. And that's what we did in Fort Worth. Like we have professional photos done, we focused in on how to design the space. And a lot of people love the space and we've gotten their views on it that they love the space, they love the area. That's another way to succeed, you know, look at your competition and how they're presenting their properties. And if you can do twice as good, then you should be alright there too. But always back it up with data from, you know, Airdna and your own referencing from Airbnb.
jaeseok an
Right. So final question is, what's your tips on dealing with this Coronavirus situation?
Christian
Yeah, so, man it's been tough, I tell you. Right now, Dallas is shut down, Fort Worth is basically shut down. So all restaurants were shut down. Basically, everything else bringing a lot of people to the Airbnb platform is shut down right now. So what we've done is, I mean I kind of had to play with it a little bit, find ways to switch to long term rentals, right? So, you know, posting on my status, word-of-mouth. Someone who needs on a month to month, I think two days ago, and they're only staying for about two months, possibly three. So I told them, I can guarantee two months. And then we look at Mark and Steve, if you want to do three or not. And that one, I mean, I'm not going to profit a huge amount, but really, I'm not worried about profiting a whole lot. I'm just worried about covering my expenses, as most posts should be focusing on. And then I just landed, yesterday as well, a month-long booking at my Richardson location. They booked off the Airbnb so that one was not off the platform. [Jae: Right.] But I have been incentivizing bigger discounts on month-long stays and then so my title say 'deep-cleaned', '40% off' or '50% off', whatever you want to do. And 'long term'. So I put those three words in my title. And that seems to have been driving some traffic, as I got a 31-day booking yesterday and then in our Grapevine property, I think last week, landed a month-long rental on that one. Now we've got to focus on this Fort Worth one too, I got to change the wording on that one. I haven't yet, but focus on getting that one booked for another month or so. So really, I think just taking this month by month is probably your best bet. You know, you don't know what the future is gonna hold. And you don't know how long this thing's gonna last. So it could look way different next month, you never know. So I don't want to promise a six month lease for someone. I could be losing out on some revenue if everything clears up in the next two months or something.
Transcribed by https://otter.ai & Hannah