Last updated on June 23rd, 2023
As an Airbnb host, you'd definitely agree that your listings are a product of hard work, determination & hard-earned money! Learning how to promote Airbnb listings in the right way to entice more guests is a complex task –  so this article is written especially for you.
Find out more about how you can take the best Airbnb photos and various options that you can try in order for your listings to stand out successfully in the market.
I. 4 Easy Steps to Take The Best Airbnb Photos
If you don't prefer hiring a professional photographer, you can also try to be extra creative by following the 5 easy steps in taking the best Airbnb photos:
1. First and foremost, tidy up!
If you were to book on Airbnb, you want to make sure that your guests will instantly get the impression that your listing isn't filled with dust or is only being cleaned once in a blue moon. Before you start taking photos, it's important to tidy up and open the curtains for the light to come in. 
2. Landscape & Vertical Format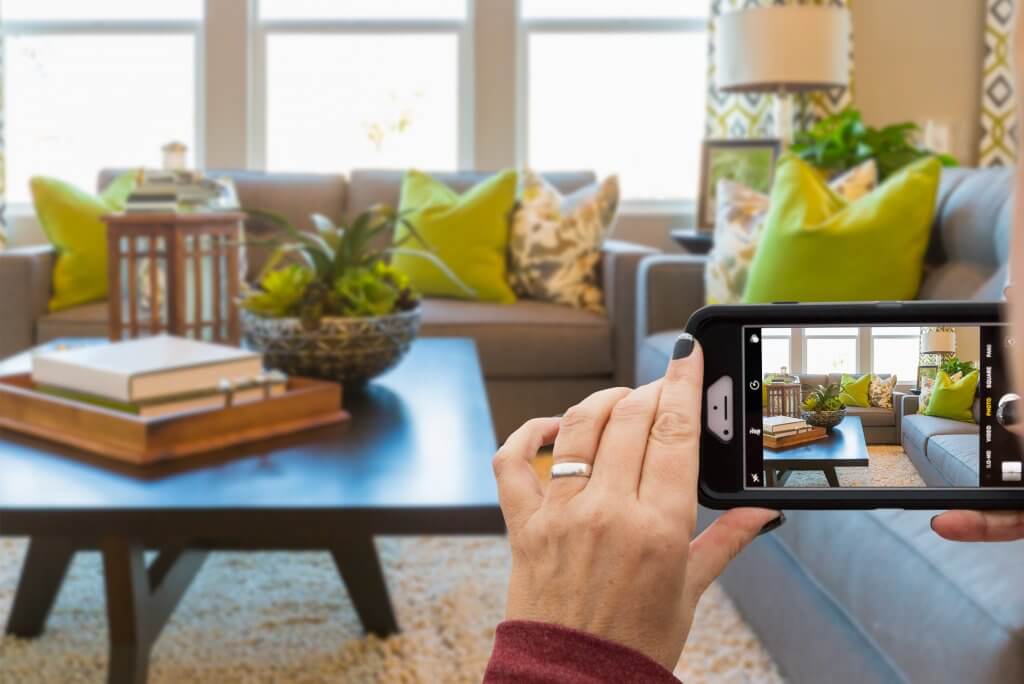 Whether you are using your smartphone's camera or a professional digital cam, it's important to take photos in a landscape setting. This is because we want your guests to easily get their attention with a full view of your property without moving on to the next listing. 
Here's a great example: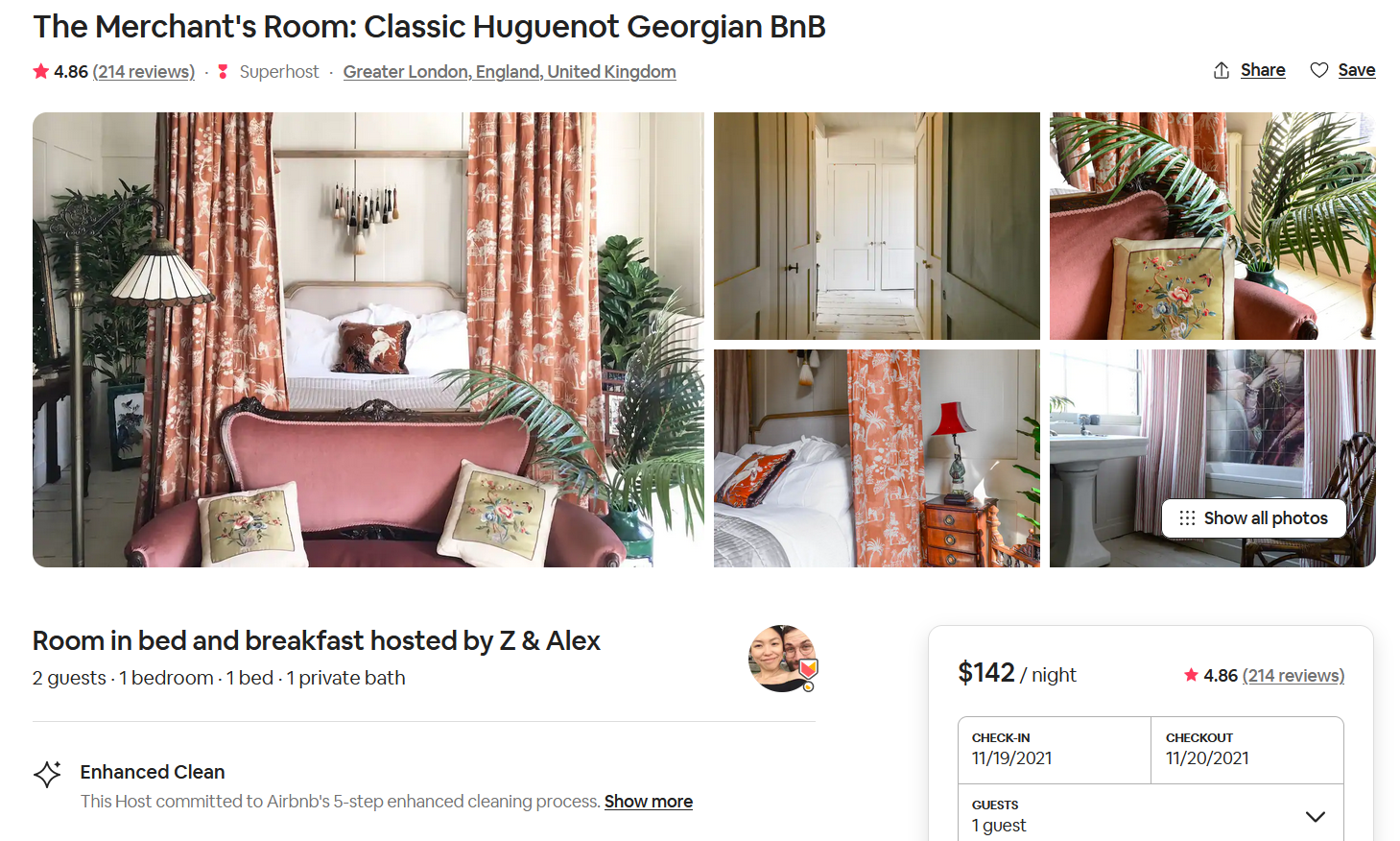 It is also advisable to take photos in a vertical format to feature tight spaces such as bedroom balconies or walk-in closets. In addition to this, panoramic shots also show off the entire room in one photo!

3. Emphasize your Best Amenities 
It's a given fact that most guests who finalize their decisions to book are looking for the best Airbnb amenities. Make sure to showcase all the special amenities that you offer in detail and take photos of them inside the room from different angles. Some of the most preferred amenities include:
– Fully-equipped kitchen  
– Hot tub / Pool    
– Outdoor amenities (barbeque griller or bonfire pit)  
– A dedicated workspace for remote workers 
– Excellent internet connection  
4. Highlight Surroundings & Nearby Attractions
You also want to consider that guests are looking for nearby tourist attractions to visit during their trip, which is why it's also important to highlight them on your Airbnb listings! On contrary, if your property is located near a river or a peaceful community by the mountains, you should definitely start taking photos of the surroundings. 
This way, your guests will not only fall in love with the room that you're offering but the entire location of your property as a whole! 


II. Meeting the Requirements for Airbnb Photos
By uploading the right resolution, you can make sure that the photos for your Airbnb listings will meet the requirements. Here are the following Airbnb photo requirements to keep in mind:
– The minimum resolution size is 480 x 720 px at 72dpi. Each photo should be at least 1024px x 683px.
– Do not create a collage of multiple photos. Each photo must be an individual image.
– Avoid using heavy filters such as black & white or sepia. The more natural, the better!
– Photos must be clear, well-lit, and can't be distorted.
– Texts & logos added to the images are prohibited by Airbnb.
III. Affordable Equipment Needed for Photography
Depending on the size of your property, a handful of affordable equipment can be used to take the best photos for your Airbnb listings. Here are some of the equipment that you can consider purchasing:
– The Camera
It's important to take note that you can always use a smartphone as long as it takes clear photos of your property. In this case, here are some tips to enhance your photos using a smartphone:
  Turn your camera's

gridlines on
This way, you can easily position an image without the use of a tripod and make sure that it's taken at a straight angle.
 

Check the image resolution

 
Since you have to comply with the photo requirements, you can easily check your phone's settings if it is optimized for low-resolution images. If you have the option to choose 4K or HD, then that's definitely recommended!
On the other hand, you can also look at the best cheap cameras such as the Nikon D3500 which costs around $499. Based on multiple reviews, this camera is perfect for beginners, affordable, and user-friendly.
– Tripod
Let's face it, taking photos of your Airbnb listings is something that you want to be perfected & you definitely need a tripod to make sure that you're taking photos correctly! For as low as $34, you can purchase the best tripod for Airbnb photography. 
– Software for Photo Editing
While it may seem unnecessary for some hosts to use a software editor, my only takeaway is this: If you want to stand out among your competitors, then you certainly need to try using a photo editing software for your photos to look more aesthetically pleasing! 
Here are some of the best photo editing apps that are free & user-friendly:
VSCO

– using your phone, you can easily download this premium photo-editing app and adjust the brightness & clarity of your photos. It's not necessary to use a filter, as long as it's not too strong (sepia or black & white) as restricted by Airbnb.

Adobe Lightroom

– this photo editing software is famous for photographers because of its basic functionality. It also has a mobile version where you can easily take photos and edit right away, along with a free & premium plan.
IV. Pro Tips to Enhance Your Airbnb Listing's Photo Section
Now that you have taken the best photos of your Airbnb listings, and by 'best' we mean – it meets the requirements, it can easily catch guest's attention, the brightness & saturation are balanced, what's next? Here are the pro tips to further improve your Airbnb listing's photo section to make it the sweet package complete!
– Choose the best photo & feature it first 
Go through your gallery and decide which one can easily draw attention! Make sure that upon uploading the photos, you select the best one to be the primary photo of your listing and encourage your guests to look for more photos.
– Go into detail on the caption of each photo
By writing a detailed caption for each photo, your guests can visualize what your property actually offers. 
In comparison to other listings which state "kitchen view" or "bathroom 1", you can enhance your listing by promoting the amenities & other unique features that you can offer to your guests. 
For instance, you can state the following (if applicable):
Rooms are spacious and comfortable, each equipped with:
 ✓ bathroom electric    ✓ kettle  ✓ fridge   ✓ balcony    ✓ table & chairs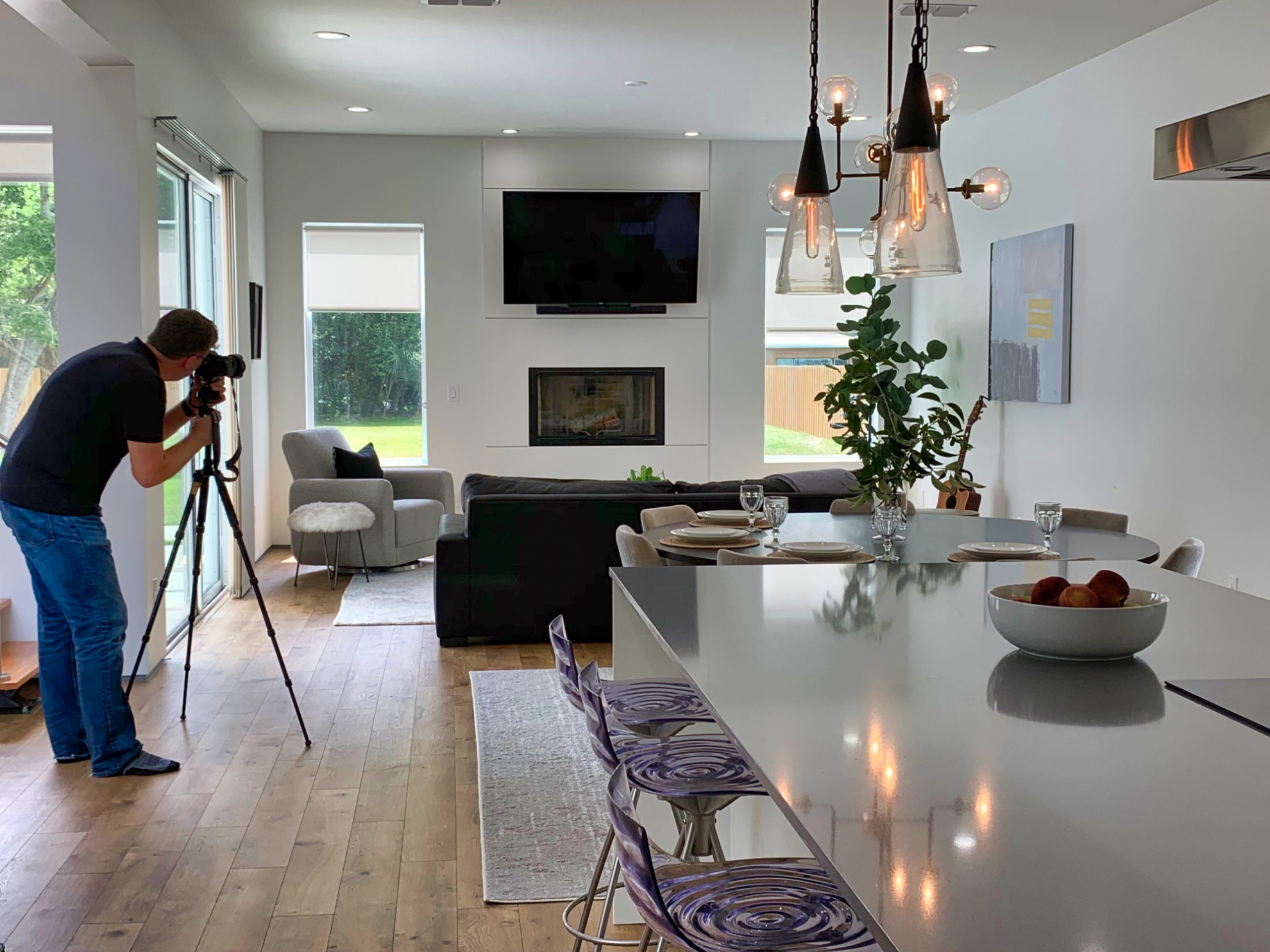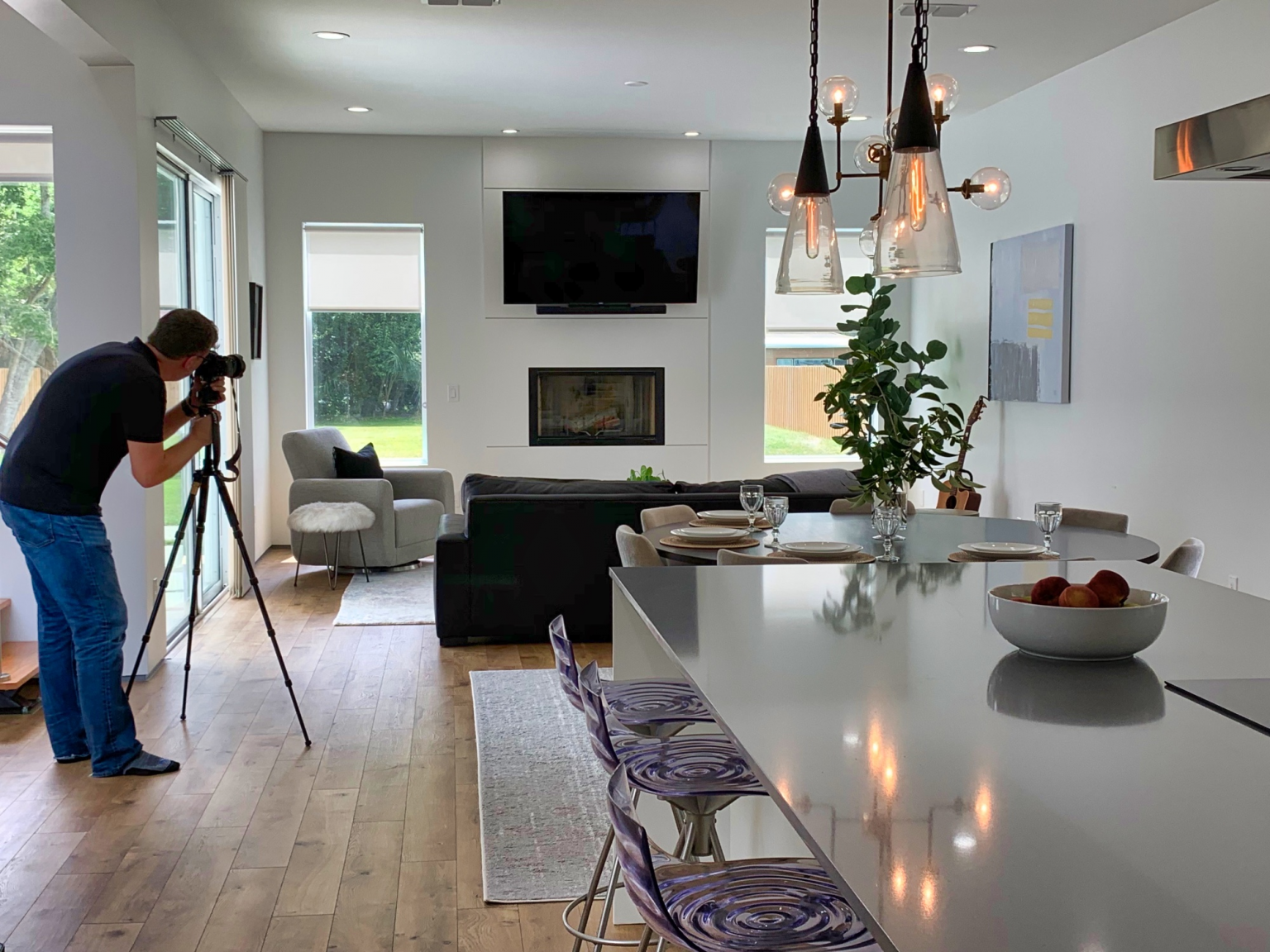 V. Conclusion
In summary, now that you have an overview of how you can take the best Airbnb photos, take the next step by applying them with a happy heart! As you strive to reach your path to success, there will still be uncertainties along the way such as a decrease in occupancy rates or lower monthly revenue. 
Fortunately, with the help of an accurate Airbnb Data Analytics Tool, you no longer have to worry about any of that!