Last updated on June 26th, 2023
Key Takeaways
Inside Airbnb data is useful for researching particular Airbnb datasets. The majority of users get and download important data such as the number of listings in a target neighborhood, estimated monthly income, number of reviews, and property types among others. 

Learn how Inside Airbnb can help you understand public data collected from Airbnb, its scope and limitations, and excellent options for Airbnb third-party vendors.
What is Inside Airbnb?
Inside Airbnb is a website that presents datasets collected from Airbnb itself. Launched as an activist project, InsideAirbnb aims to control the role of renting residential homes to tourists. Over the years, it has not only helped local hosts who want to be a part of the Airbnb community but also researchers and scholars. Inside Airbnb's public data presents the following:
Number of available listings

Safe neighborhoods for hosting

Estimated monthly income

Average nights booked

Price per night

Occupancy rate

Number of reviews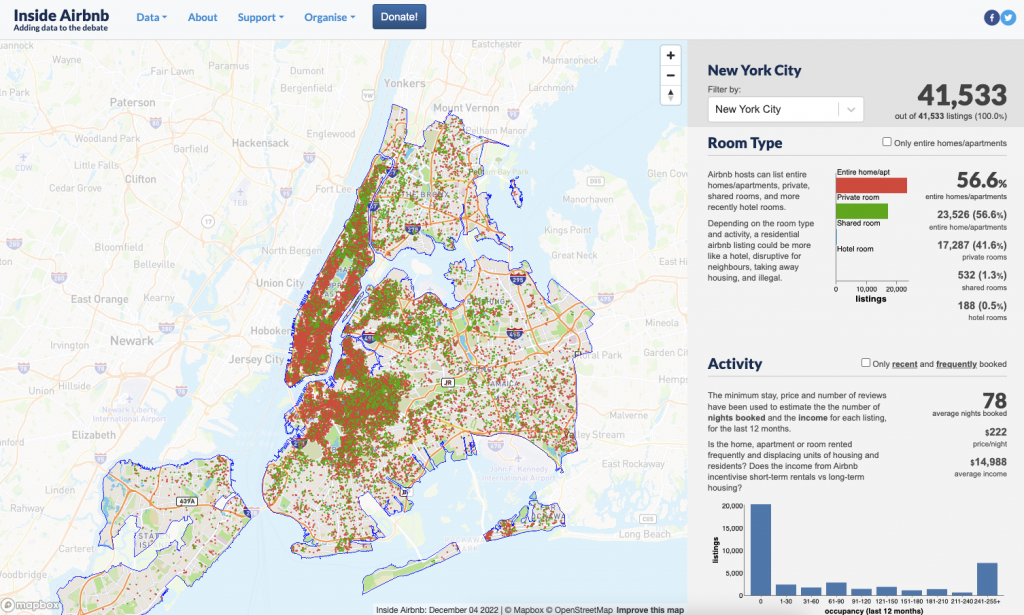 Inside Airbnb also has summarized reports for specific cities such as Airbnb data in Dallas 2022. It's basically made it easier for researchers and readers to download data in one click.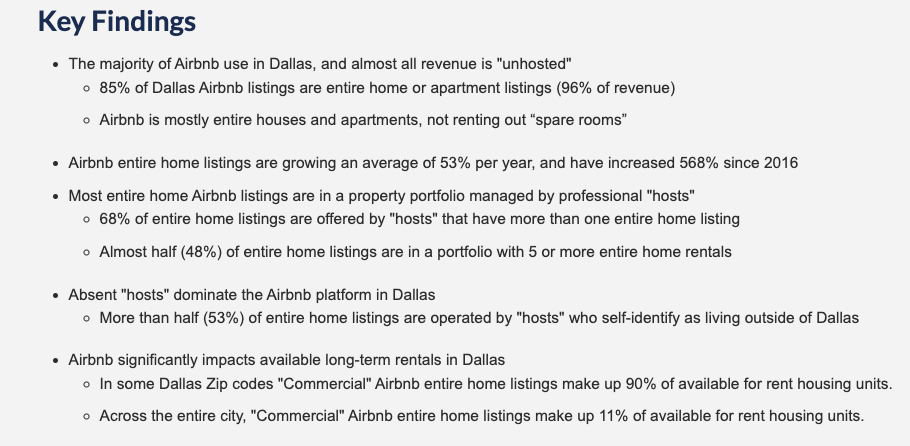 While Inside Airbnb's dataset is mostly used in academic research, there are other people who use it as a primary data source. 
However, the findings from research about Inside Airbnb data analysis declared that there may be systemic errors in Inside Airbnb's data collection process. This explains why other people look for credible options such as short-term rental analytics providers.
Inside Airbnb's Scope 
Users can explore and get data from Inside Airbnb in several cities. Most cities available on the website are based in the USA, Europe, Australia, Africa, Canada, and the UK among others. There is also data available on a few Asian countries like Singapore, Hongkong, Taiwan, Bangkok, and Japan. 

Inside Airbnb's Limitations
It's safe to say that while Inside Airbnb's data is generally free and easy to access, these are its following limitations:
It cannot create a customized market on a free version.

Let's face it – it's difficult to gauge a market's profitability with one look. You can ask for a data request (archived or new) to target a specific neighborhood for a very pricey cost.

For each data request, there are still processes and evaluations to follow.

If you are a property investor who wants to access data in one click, this is less likely to happen with Inside Airbnb.
Inside Airbnb's Pricing
In summary, Inside Airbnb's pricing for each city or region is relatively expensive. It can be considered as a practical option for those whose major purpose is research. However, it's different for property investors.
As a first step, deciding where to invest can either make or break the business. 
For instance, if you want to invest in an Airbnb in Barcelona, looking at one or two neighborhoods won't be the right decision. Especially if you look at the entire Barcelona data, which can be a lot more complex.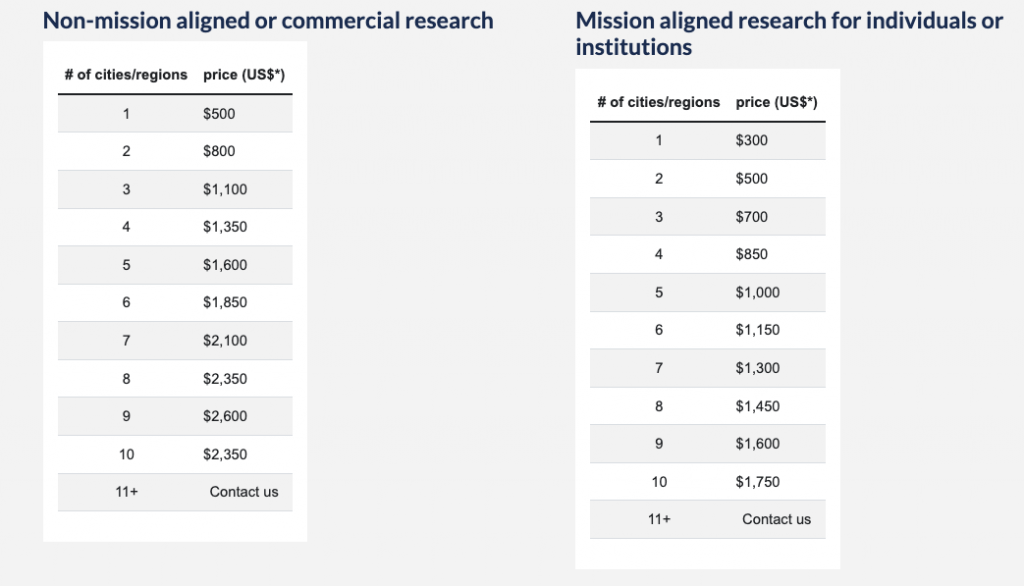 Source: Get the Data on Inside Airbnb
We always recommend property investors consider looking at 5 markets in different regions and comparing each data. This way, you can properly make an informed decision.
IA's price for 5 markets costs $1,600, while Airbtics only costs $149.99 per month. As one of the trusted and leading analytics providers, Airbtics provides in-depth data insights and allows you to create custom markets. The possibilities are endless!
This is why most property investors use Airbnb data tools to secure data accuracy – without breaking the bank. 
Summary
To sum it up, Inside Airbnb data offers valuable insights that help one understand the general activities and listings in a city. Since there are comments and studies that question its accuracy and data collection method, most professionals opt for short-term rental analytics providers instead.
Aside from the in-depth analysis and worldwide data coverage, they also offer an accurate Airbnb income calculator. In the digital era, it's always best to think ahead of your competitors.
Start your STR journey now with Airbtics and leverage your game in the industry!