Is rental arbitrage worth it
As an investor, one of the biggest questions you will have before you put money into anything is whether it would be a worthy investment. It is wise to know if you will profit from your business venture, especially if you are investing thousands of dollars. After all, the main goal is to earn more money and not to go deep into debt. 
Since you are in this blog, we assume that you are looking into investing in the rental arbitrage business model and were wondering whether it would be a good investment. In that case, we won't waste your time on introductions so let's dive right into what you need to know about rental arbitrage below:
What Is Rental Arbitrage?

 
Rental arbitrage is a business model wherein a tenant rents a property from a landlord and subleases the apartment to other people for short-term use on platforms like Airbnb and VRBO.  
How Much Can You Make in a Rental Arbitrage?
There are a lot of factors that contribute to identifying how much profit you will make in a rental arbitrage. These factors include the property size, property type, occupancy rate, and rental location. The closer your property is to tourist spots, the higher your income potential would be. 
To calculate your income potential, you can use Airbnb calculators like Airbtics which will present you with accurate market data and actionable analytics that will lead you straight to the most profitable property to invest in.
Is Rental Arbitrage Worth It?
The short answer is yes, rental arbitrage is worth your investment. BUT, there is a hidden increment to it that most investors miss: rental arbitrage is ONLY worth it if you know what you are getting yourself into. 
What we mean by this is having industry knowledge of short-term rentals along with the legalities of rental arbitrage in the cities you want to invest in. One other thing is knowing the rental arbitrage pros and cons. 
You wouldn't want to jump into an investment only knowing the bright side of things. This will make you unable to prepare for the possible risks. On the other hand, you also wouldn't want to just focus on the dangers of your investment otherwise you might miss a good opportunity. 
We recommend looking deep into both the pros and cons of rental arbitrage before you consider getting into the short-term rental business using a rental arbitrage model. With that said, let us guide you into the cons you should look out for and the pros you can look forward to!
The Pros and Cons of Rental Arbitrage
Every investment has pros and cons and rental Airbnb rental arbitrage is no exception. The more aware you are of the strengths and weaknesses of your business, the more likely it is for you to succeed. 
Below, you will see the biggest pros and cons of rental arbitrage:
Rental Arbitrage Pros
To boost your mood for your investment, let us introduce to you first the advantages of investing in rental arbitrage. Allow us to bring your attention to the bright side of things and show you why you should give your rental arbitrage investment a go. 
Advantage 1: You Can Have High-Profit Potential 
Let's be honest here, the number one reason why investors are interested in rental arbitrage is that it has a high-profit potential. The great thing about this is that they aren't wrong. You can truly earn significant profit through rental arbitrage. 
On average, you can make 2 or 3 times the amount you pay for rent in a rental arbitrage. Let us say you are paying $3,000 and you earn $9,000 monthly, you still have $6,000 to spare. Even if your monthly expenses would (sans rent) reaches $1,000, you still have $5,000 to pocket and that is not an amount you can easily make in other investments. 
Advantage 2: You Can Decide Where to Invest
Perhaps one of the biggest reasons why people opt for investing in rental arbitrage instead of purchasing a property is because they have the liberty to move around. 
What do we mean by this? Let us say you purchased property to be used as an Airbnb in New York City then suddenly, there is a new strict NYC regulation being implemented. You cannot possibly move your property to a new city so your investment will go down the drain since the city ordinance heavily restricts short-term rentals. 
Meanwhile, if you invest in a rental arbitrage, you can find more profitable neighborhoods and change locations if it turns out that the property you selected is not as profitable as you imagined. 
Indeed you are tied to a 2 or 3 years contract in rental arbitrage, but it is nothing compared to the somewhat permanence of owning the property yourself. 
Advantage 3: You Can Help Build Capital for Future Investments
With a smaller upfront cost, rental arbitrage is your best option if you want to build capital for your future investments. 
What we love about this business model is that you are not tied to anything long-term. At the most, your contract will require you to rent the property for 3 years but that is it. The cost to start can also range from $5,000 to $10,000, which isn't bad considering that it has high-return potential.  
Unlike other investments, there is no need for you to wait years to see a return on investment. Cash flows quickly, which is ideal for your future investment plans. 
Advantage 4: You Need Less Capital Investment
Since you are not actually purchasing a property and only renting it long-term, the amount you pay for in a rental arbitrage is less than what you could expect from a mortgage. This is perfect if you don't have considerable capital to work with. 
For more information about the startup cost of an Airbnb, you can check out the blog Airbnb Startup Cost: Tips, List of Things to Purchase, & Expenses. 
Advantage 5

:

Low Maintenance Investment 
Rental arbitrage is a strategy that involves looking for below-market-rate properties in profitable locations and renting them out for a higher price. With that said, if you constantly earn at least twice the price you pay for your rent, your Airbnb can practically run itself. This means that your profit would be capable enough to sustain your ongoing cost while also giving you much to look forward to when it comes to net income.
Rental Arbitrage Cons
Now that the advantages had been set, it is now time to discuss the more unsavory side of rental arbitrage that you will rarely see being talked about. 
While no one likes the notion of cons, you need to be aware of these drawbacks to better prepare yourself for the business you are venturing to. With that said, let us guide you on the things you need to watch out for when it comes to rental arbitrage below: 
Disadvantage 1: Rental Arbitrage Is Dependent on Good Economy
Short-term rentals are usually offered to tourists who are looking for a cheaper alternative to hotels as well as lodgings with a home-like feeling. 
How does this relate to the con mentioned above? Well, you can only imagine that there are fewer tourists around during a bad economy. Remember the global financial crisis of 2008 and 2009? Airline stocks experienced up to 68% decline and up to 74% of hotels, resorts, and other similar businesses fell. 
Another more recent example is the Covid19 pandemic. Almost every country in the world shut down tourism during the initial year when the virus spread and this only means one thing for short-term rental businesses: a loss of income. 
In March 2020, it is reported that European short-term rental reservations had dropped by up to 80% leaving the revenue of hosts down by more than 50%. 
Fortunately, circumstances like this rarely happen if not at all. Moreover, since the travel restrictions have been lifted, the tourism industry has once again come to life with even more vigor. The excited tourists who are gearing up to explore the world again after long months and years of heavy restrictions might just be what your investment need.  
Disadvantage 2: Unpredictable income
There are bad days and there are good days on Airbnb and this is most often a result of seasonal preference by the guests. 
Let's say you rented a rental arbitrage in Seaside California, this property will see the highest profits during summer when people are likely to go to the beach. However, it is not the same story in winter when people are more likely to go to rentals near ski resorts. 
This can be a drawback especially since you are bound to a contract to pay the lease for the property regardless if there are bookings or not. 
One way to curve this is to take advantage of the good days and increase your online visibility to ensure full bookings when your rental is in season. You can also offer your properties for a lower price during the off-season to attract more guests. 
Disadvantage 3: Local rules and regulations
Recently, there had been a lot of crackdowns on short-term rental properties, especially in the United States. In the article What You Need to Know About the Airbnb Regulations NYC, it is stated that by January 9, all short-term rental owners in New York City are required to register in OSE. it is up to OSE if they will approve your property, if not, you might just have to find another city.
Regulations like this pose a risk for rental arbitrageurs since they can cut off your business unexpectedly. It's just as this rental property investor in Biggerpockets said: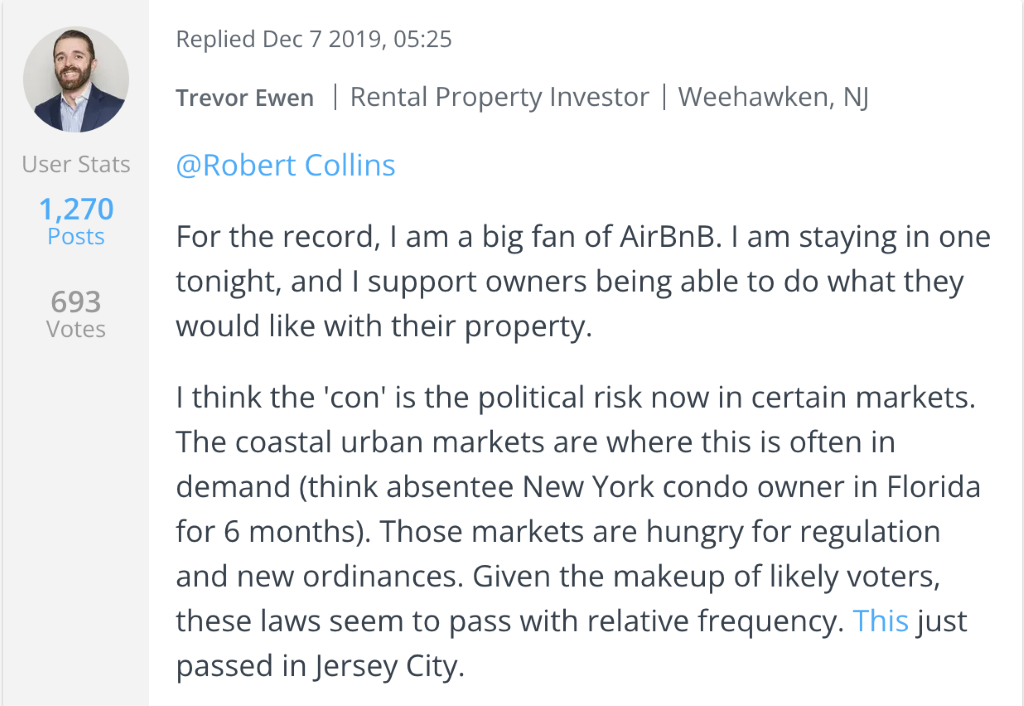 Disadvantage 4: No authority in the property
As a renter yourself, you have no authority over the property you are leasing. The landlord can suddenly implement a strict rule in their building that might inconvenience your guest and you will have no say in it because the property isn't yours. 
Should You Invest in a Rental Arbitrage?
With all the pros and cons of rental arbitrage laid out before you, the only question left is whether you should proceed with the investment or not. This is a question that only YOU can answer. 
Weigh in the advantages and disadvantages that we have mentioned in the article and see whether the pros outweigh the cons and vice versa for you. 
One thing we can leave you with is that while there are certain drawbacks in rental arbitrage, these disadvantages are often a result of unpredictability and instability in the market, which can happen in any industry you choose. At the end of the day, you will have to decide if your fear of the things you can't predict will prevent you from taking advantage of a market full of opportunities.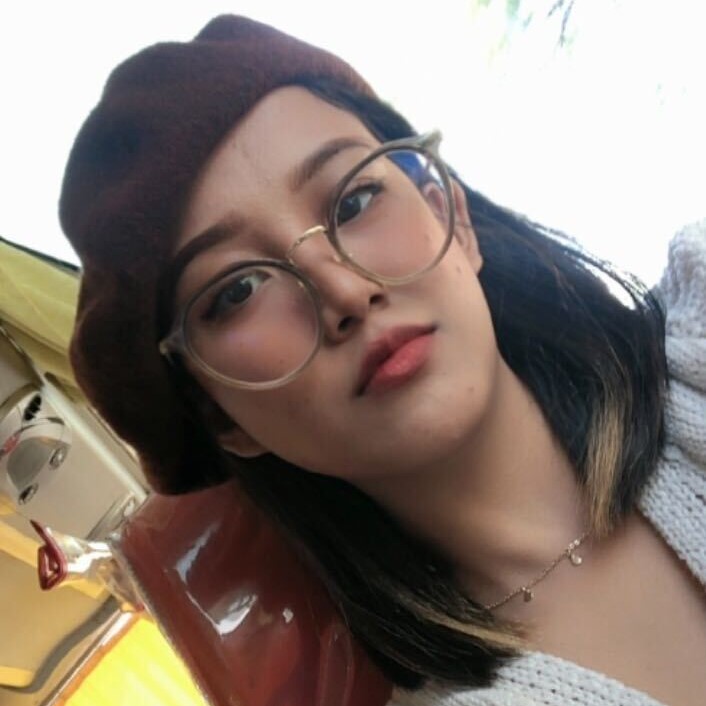 Ana is a writer dedicated to helping investors make the most out of their ventures through fact-driven articles. She is passionate about arts and classic literature.