The Path to Profitable and Sustainable Holiday Rentals: Looking to achieve success in the vacation rental market? Learn how to start and sustain a profitable holiday rental business with five expert tips.
The Path to Profitable and Sustainable Holiday Rentals
The Path to Profitable and Sustainable Holiday Rentals
There are over 2.64 million second homes in America being used for recreational, occasional, or seasonal use. The popularity of second homes is ever increasing as more and more Americans are enjoying local holidays that allow them a chance to rest and relax before returning back to work.
You may have enjoyed a relaxing vacation very recently and come away thinking, "I could do that!" So, whether you've recently been inspired or you've been pondering the thought for a while, this article is for you. 
We will discuss the path to profitable and sustainable holiday rentals because it often takes more work than initially meets the eye.
How to Begin
To successfully set up a holiday let business, it is important to consider the property you're looking to buy, the location it's in, the day-to-day management requirements, and avenues to successful advertising.
Unfortunately, it's not as easy as choosing somewhere nice and hoping for the best. So, here are a few things you need to consider when starting out.
Getting A Mortgage
Of course, the first step in holiday letting is having a property to let. It might sound silly, but many people assume buying a second home will be easy (particularly if they've been through the mortgage process before). However, this isn't always the case.
According to Forbes Advisor, "If you're buying a property in a tourist hotspot and want to let it out frequently – particularly at peak holiday times – then you'll need a holiday let mortgage […] It's a good idea to use an independent mortgage broker. They will be able to discuss your needs, join the dots with your finances, and find the best mortgage for your requirements." 
Whether you've bought a house before or not, purchasing a rental property is a big financial commitment, so it's important you do the figures and ensure you can afford it. If you have bad credit or other circumstances that may make buying more difficult, there are options available. 
As Pete Mugleston, Managing Director at Online Mortgage Advisor says, "There are mortgage brokers who specialise in bad credit, and their knowledge, experience and lender contacts can significantly improve your chances of mortgage approval and landing a low rate."
Whatever state your finances are in, it's important to connect with a mortgage broker who can walk you through the process from start to finish and ensure every 'T' is crossed and every 'i' is dotted.
What Kind of Holiday Rental Should I Buy?
Buying a holiday home takes a lot of time and consideration. Choosing the right holiday home, in the right location, can certainly have a big impact on your future profits. So, it's important to put a lot of thought into these decisions. Let's take a look at some things you need to consider:
Location: choosing the right location is vital for attracting holidaymakers looking for a nice place to stay. Settling on a good location will ensure you have a steady stream of visitors (and income) to help set you up for success.
The best locations are those that attract a lot of tourists, have plenty of amenities nearby, offer lots to see and do, and provide easy access. While properties nestled away in the woods are attractive, they're often too far removed from civilisation to be overly profitable. For many people, finding a balance between rural retreat and city living is ideal.
The Property Itself: secondly, the property you purchase must be in good condition. Whether you purchase a fixer-upper or you buy a property that's ready to let, it's extremely important you ensure all the necessary work is carried out before you advertise.
The property you choose should be structurally sound, clean, and free from mold, leaks, and other damage. Nobody wants to stay in a property that isn't well looked after. A property that is properly maintained isn't just important, it also keeps your guests coming back time and again.
Property Size: the size of your holiday rental will depend on your budget. However, it's worth considering how big your property needs to be. The size of your holiday home can affect your profits as the bigger the property, the more you can rent it out for. It is worth highlighting that larger properties do require more maintenance and care which can be expensive. Take your time considering your options so that you can make the right decision for your needs and budget.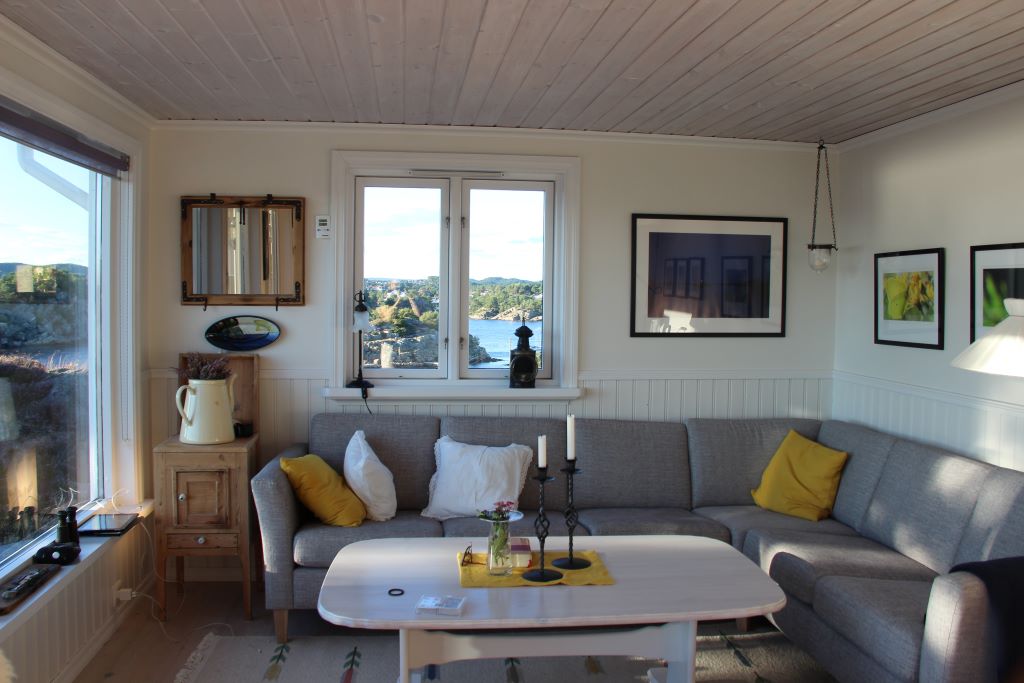 How to Create a Sustainable Rental Business
Once you have purchased your holiday rental, it's time to get to work. Creating a sustainable holiday rental business takes time and commitment. However, it's definitely worth the effort.
Here are some of the best ways you can create a sustainable holiday rental business.
Holiday Let Management
Life can be busy and taking on the responsibility of a holiday let in addition to your existing day-to-day responsibilities can quickly become overwhelming. So, it's important to consider how you're going to manage your property over the long term. 
Many people find that managing their holiday let themselves is a sure-fire way to cut costs. However, not everyone has the time. 
Using a holiday let company is a good option for many. It ensures your property is taken care of at all times, leaving you to worry about other things. Of course, employing an external management company does incur additional costs, so these are worth factoring into your financial decisions.
---
Related: Top 10 Short-Term Rental Management Software
---
Invest in Professional Photography
The most important part of holiday letting is attracting people to your property. And it's not as simple as you might think! 
Many people purchase holiday lets and get them all ready only to discover it's difficult to attract people in! So, they end up with an empty property that costs more to upkeep than it's worth. 
As such, it's important to know how to advertise your property to give it the best chance at success. One of the best ways to do this is by investing in professional photography.
Professional photographs are a great way to showcase the best your property has to offer. These photos will form those all-important first impressions. Just think, you'll be competing with some of the experts in the business and when holidaymakers are scrolling through popular sites like Airbnb, it's important your property stands out from the crowd.
Advertise Your Property's Best Features
Second to photography is advertising your property's best features. You want to emphasize that your property is within walking distance of the beach/town/countryside (with plenty to see and do), has parking available, and is quiet when it's needed!
Taking the time to write a detailed but concise description of your property is one of the best ways to boast about its brilliant features.
Offer On-Site Parking
Most holidaymakers are driving to their destination and they have a car full to the brim of suitcases, food shopping, bikes, and swim-stuff that is likely to come tumbling out as soon as they open the doors.
So, on-site parking is definitely sought after! 
Holiday lets offering free, on-site parking are extremely popular in America as in some areas they can be hard to come by. So, if your property has parking available, be sure to highlight this when advertising as it is a huge attraction to holidaymakers.
Focus on Your Marketing Efforts
Ultimately, the key to a profitable and sustainable holiday rental business is an effective marketing strategy. To get the bookings you want and make the profit you're hoping for, it's important to gain as much exposure as possible. This means you need good reviews and a strong online presence on Google.
To succeed in this business, you need to be proactive and collecting reviews from your guests certainly goes a long way towards recommending your holiday rental to other people. In fact, 92% of online consumers read reviews before going ahead with a purchase. 
With so many people owning holiday rentals in America, competition is fierce and it can be hard to stand out. So, it's important to focus on your marketing efforts as much as possible to ensure you give your holiday home the best chance at success.
In Summary
As you can see, there is a lot to think about when planning a profitable holiday rental business. In fact, there is so much to consider that we've not had time to cover it all in one article! 
However, we hope the points we've covered have been helpful. We have tried to focus on the essentials to help you launch and maintain a profitable holiday rental business.
Get Accurate Airbnb Data with Airbtics!
Find a profitable
investment property
Use powerful analytics to discover lucrative & traditional Airbnb properties within minutes.
Find a profitable
investment property
Use powerful analytics to discover lucrative & traditional Airbnb properties within minutes.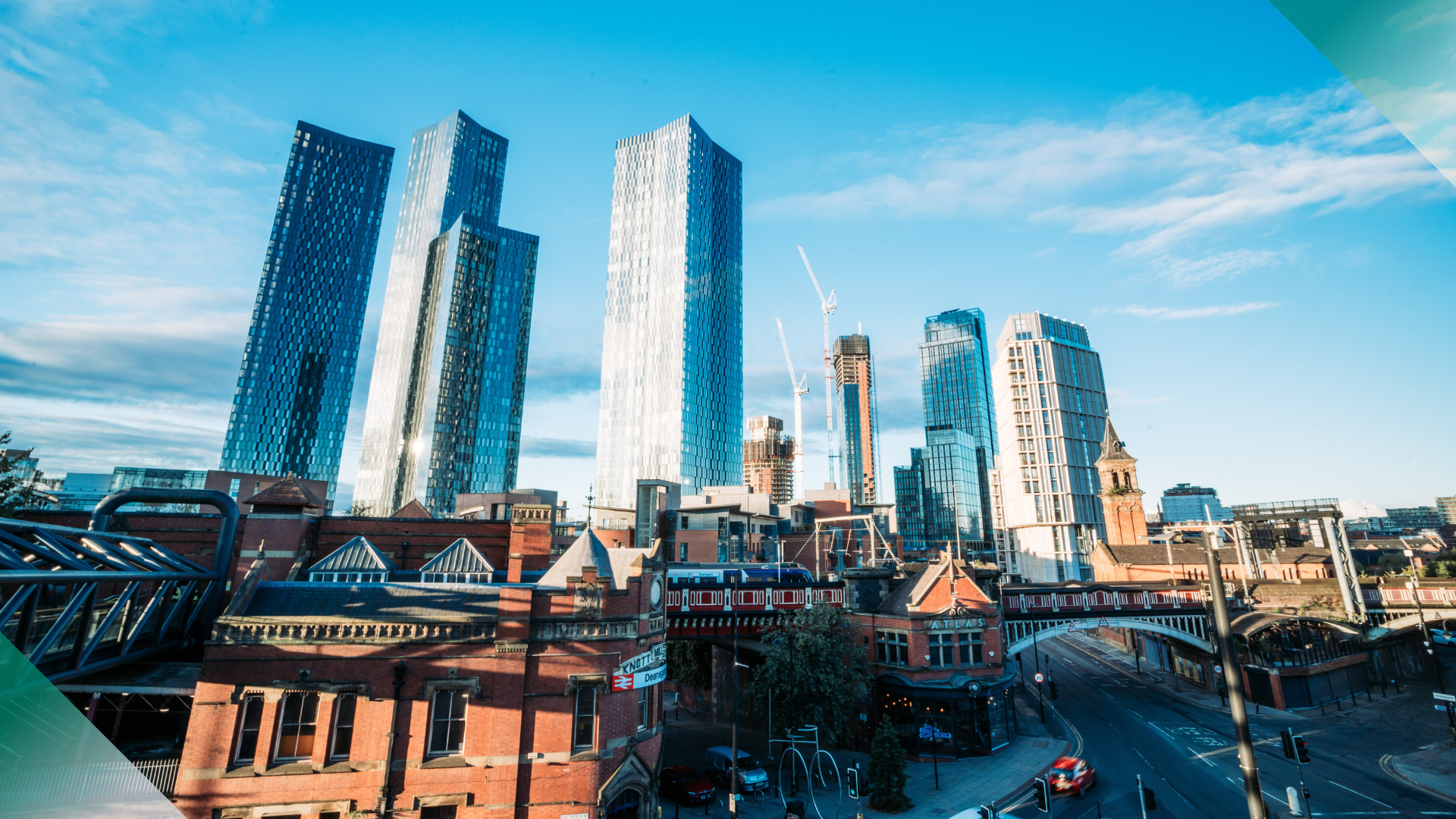 Last updated on September 1st, 2023Owning a STR in the best places to invest in Airbnb in Manchester can help you to secure a nice …